Destination Weddings: Who Pays for What?
We have all the answers you need regarding destination weddings.
by the knot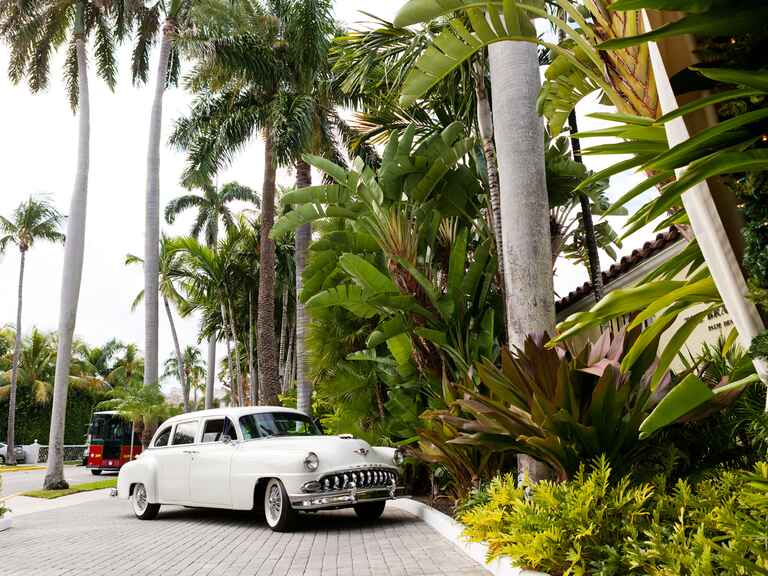 photo by
Roey Yohai Photography
So you're having a destination wedding. Now come the questions: Do the bride and groom pay for everything? What about hotel rooms and airfare for the guests? Here's an easy checklist to help you decide who pays for what.
The bride and groom (and/or their parents) are expected to pay for:
The wedding reception (whether it's a five-course meal or a beer-and-burgers bash)
A rehearsal dinner
A welcome party
A morning-after brunch (a friend or family member may volunteer to host this for you as a gift)
We highly recommend the hosts also cover:
Selected activities (a group sailing trip, a tour around town)
Transportation to and from the ceremony and reception sites
A shuttle to pick up your guests at the airport when they arrive
Attendant hotel rooms. According to tradition, the bride and her family should cover lodging for the bridesmaids; the groom or his family should do the same for the groomsmen. If these expenses will burst your budget, tell your attendants their presence is a gift to you. (Keep in mind: If hotel room rates are $400 a night, that may be more of a present than they intended to give!)
Travel expenses for VIPs with no other means to make it to the wedding (think: elderly relatives or the starving-artist bridesmaid)
Guests should expect to pay for:
Their plane ticket to and from the destination
Their hotel room stay
Any meals or beverages that are not part of the wedding festivities
Any non-wedding activities that choose to participate in
Attendants should expect to pay for:
Travel to and from the destination
Formalwear and accessories
Hair and makeup or spa appointments
Food and drinks that aren't part of a wedding event