You're Probably Having a "Domestination" Wedding and Don't Even Know It
Introducing the "domestination" wedding—our answer to redefining the idea of what a destination wedding really means nowadays. Here's what you need know.
by Maggie Seaver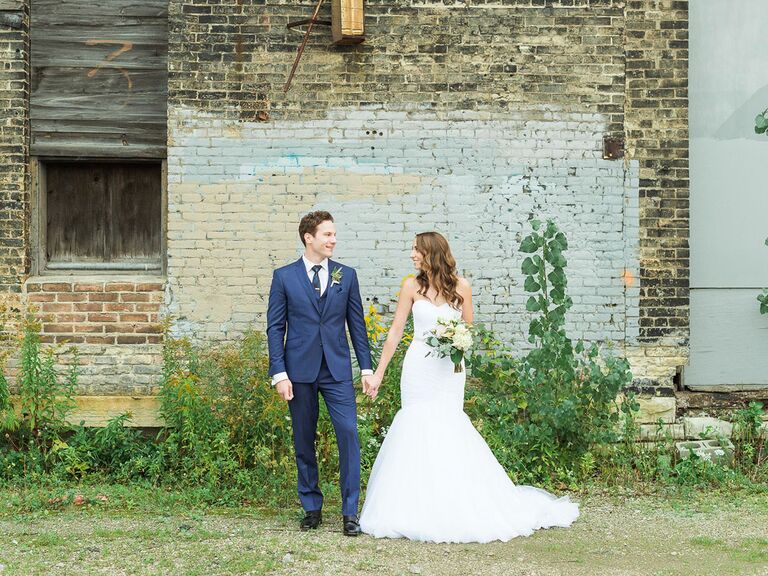 Did you know that a destination wedding doesn't have to be super far away in an exotic location whose name only half of your guests can pronounce? A destination wedding is actually defined as a wedding hosted 200 miles or more from where you and your partner (and most likely many of your guests) currently live.
But when The Knot Real Weddings Study results revealed 25 percent of US couples hold a destination wedding (that's more than 449,081 destination weddings a year!), that doesn't mean all destination nuptials take place in far-flung, international locations. Some of them do, of course—we're talking popular vacation spots like Hawaii, the Caribbean, Mexico, Europe and more. But still, wedding locales beyond US borders (plus Hawaii) account for only 22 percent of the total number of destination weddings—that means 78 percent of all destination weddings actually take place within the continental US.
Okay, that's a lot of stats—let's break it down. If you're saying "I do" in Scottsdale, Arizona, but you're both living in Chicago, you're technically having a destination wedding—even if, for example, Scottsdale is your hometown. If by definition you're having destination nuptials, but don't necessarily feel like your wedding should be dubbed "destination" (as in, not a traditionally popular vacation-type hot spot, like Maui or the Bahamas), where does that leave you? You're having a "domestination" wedding. Get it? The event is domestic, but you and most of your guests have to pack your bags, travel at least 200 miles and book hotel rooms to stay overnight. Next time someone asks about your nuptials, you can tell them it's a domestination wedding.