The Top 50 Destination Wedding Spots
Check out our list of the hottest places in the world to get hitched.
by The Knot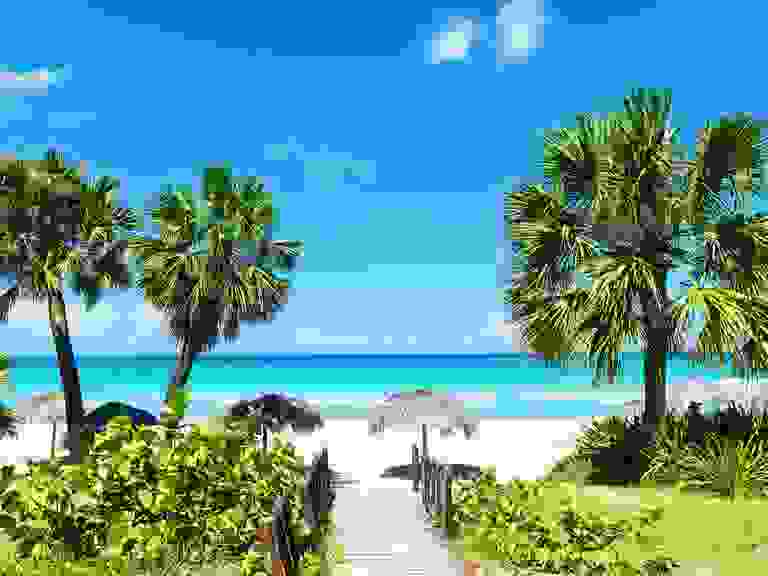 If you're dreaming of a destination wedding, you're not alone. According to our 2019 Real Weddings Study, nearly a quarter of all couples who wed last year opted for a far-off location. Looking for some inspiration on the best destination weddings? Search no further. Since there are so many gorgeous locations around the world to hold your nuptials, we've rounded up our top 50 best destination wedding locations below. 
Keep in mind that a destination wedding doesn't have to be overseas (though it certainly can be). Our study found that most destination weddings last year took place in the continental U.S. (in places like California, Florida, Michigan and New York). Of course, a notable percentage of the destination weddings in 2019 were overseas celebrations, with couples and their loved ones jetting off to places like the Carribbean, Mexico, Hawaii and Europe. Once you and your partner have finalized your dream destination, head over to The Knot to check out all of our favorite venues in the area. 
Still searching for inspiration? See 50 of our favorite destination wedding ideas, below.
US: The Big Island, Hawaii

US: San Francisco, California

US: Outer Banks, North Carolina

US: Nantucket, Massachusetts

US: Lake Placid, New York

US: Jackson Hole, Wyoming

US: Door County, Wisconsin

US: Mackinac Island, Michigan

US: Napa Valley and Sonoma Valley, California

US: Newport, Rhode Island

Caribbean: Cayman Islands

Caribbean: St. Thomas and St. John

Caribbean: Turks and Caicos

Europe: Amalfi Coast, Italy

Europe: Loire Valley, France

Mexico: San Miguel de Allende

Start Planning for Your Destination Wedding