How to Have a Healthy Relationship With Your Sister-in-Law
​Keeping things friendly when becoming family can be tough, but we have some tips.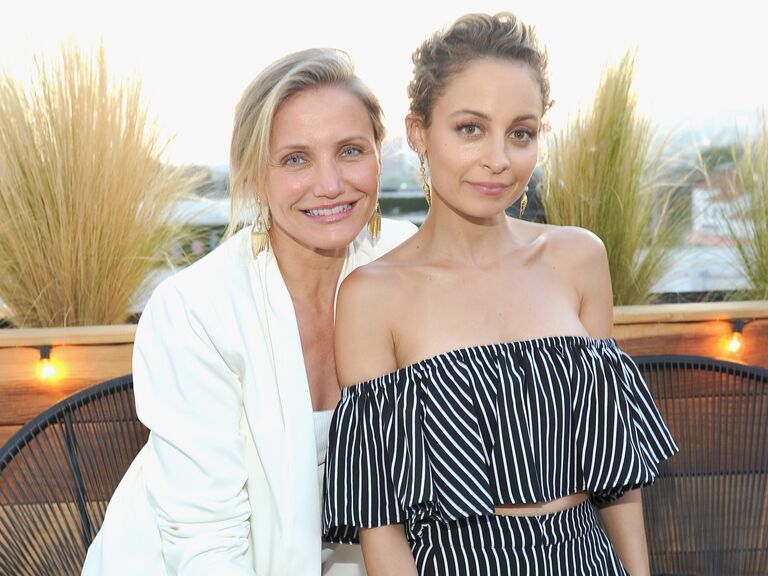 Donato Sardella/Getty Images for REVOLVE

Gaining a new sister-in-law when you say, "I do"? Joining a family comes with its own set of unique challenges, and adding a new sister dynamic to the mix can feel overwhelming. Sometimes it's hard to form a new, long-term friendship when you're so busy working on your bond with your partner. But we're here to help. Whether you're marrying into a big family with lots of women or trying to build a friendship with one new sister, here are some tips for how to have a healthy relationship with your sister-in-law from the start.
First, recognize you don't have to be best friends.
The first mistake you can make: trying to force it. Keeping things casual, recognizing that your family dynamics are shifting and giving each other space will ultimately pay off in the long run. If there's a natural connection between you, awesome—if not, that's okay too. Just because you're not BFFs doesn't mean things are unhealthy. It also doesn't mean things have to be awkward. Be open to as much as or little connection as feels comfortable. And this applies to families with multiple sisters also. You may get along better with one sister than another, and that's perfectly fime. Be okay knowing you can have a great relationship with your sister-in-law without being in her inner circle.
Next, give her the benefit of the doubt.
In any new relationship, misunderstandings are common, and if you're a bride marrying their beloved sibling, things can get proprietary pretty fast. But starting out any conflict by giving the other person the benefit of the doubt is a great first step to a healthy relationship. Has she said something that's offended you or crossed a boundary? Process it first by assuming she didn't mean to insult you. Then, be direct in your communication. Lasting, the nation's leading relationship counseling app, offers a simple and effective formula for addressing conflict openly and honestly. If you two experience tension or conflict, try this: "I feel X when Y happens. I need Z."
Finally, respect your partner's relationship with their sister.
Lasting conducted a survey of over 126,000 couples, and found 42 percent of men and 46 percent of women were unsatisfied in their relationship with their in-laws—and it's not a big surprise. Family has the power to influence your relationship neutrally, positively or negatively, and the fastest way to create tension is to try to divide your partner's loyalty. See your sister-in-law as a person your partner loves and respect their sibling bond that's existed long before you came into the picture. From this place of love and empathy, set firm boundaries for your relationship and the way you allow outside influence.
Marrying into a new family with its own unique culture is a big deal, but your relationship with your sister-in-law doesn't have to be rocky. Be open to a new friendship, set good boundaries and pursue a connection that can stay healthy for years to come. For more information on how to navigate the journey with in-laws, check out Lasting's In-Laws & Friends series, which offers practical tips for how to manage the pitfalls, optimize your social time and keep your relationship strong through it all.