According to New Study, Millennials are Doing Great at Marriage
Way to go!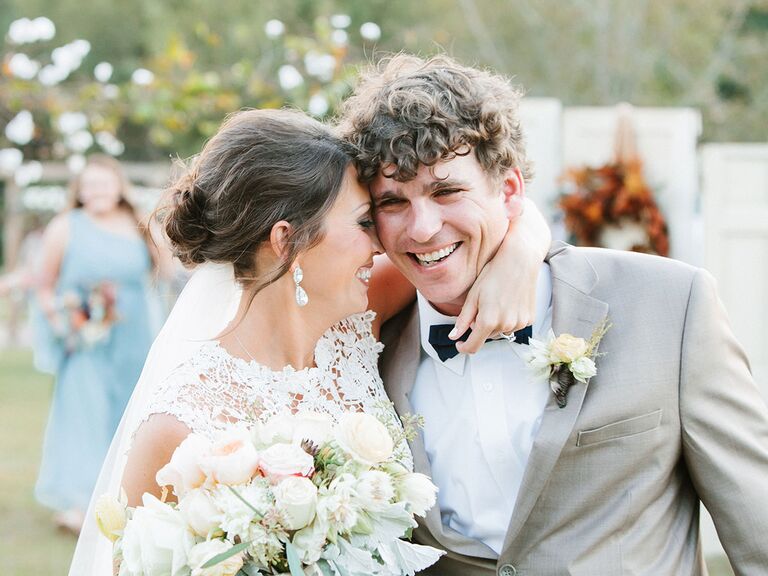 Mark Williams Studio
For years, you've probably heard the statistic that 50 percent of marriages end in divorce—which was heavily disputed as a myth, but you know, rumors and what not. We're happy to report that we have new numbers to replace the old! According to a new study, the divorce rate in 2015 was the lowest it has been for 40 years. 40 years! (Way to go, love!)
In the Bowling Green State University study, it said that there were 16.9 divorces per 1,000 married women in 2015. It only decreased by one percent compared to 2014 (when the rate was 17.6) but looking at the bigger picture, divorce rates have decreased by 25 percent since 1980.
The states with the highest divorce rates were Washington D.C., Wyoming and Nevada, while the lowest rates of divorce were in Hawaii, Wisconsin and Rhode Island.
"We've seen a decline of divorce among people who are younger and an increase among people who are older," Wendy Manning, co-director of the National Center for Family and Marriage Research told Bloomberg News.
In contrast, the amount of people getting married has been about the same since 2010, which is 47 percent lower than how many people were getting married in 1980.
Does this mean millennials are awesome at marriage? So far, so good!