What I Wish I Knew Before Marrying Into a Big Family
Gaining a big, new family? Here are three things I wish someone had told me before my wedding day.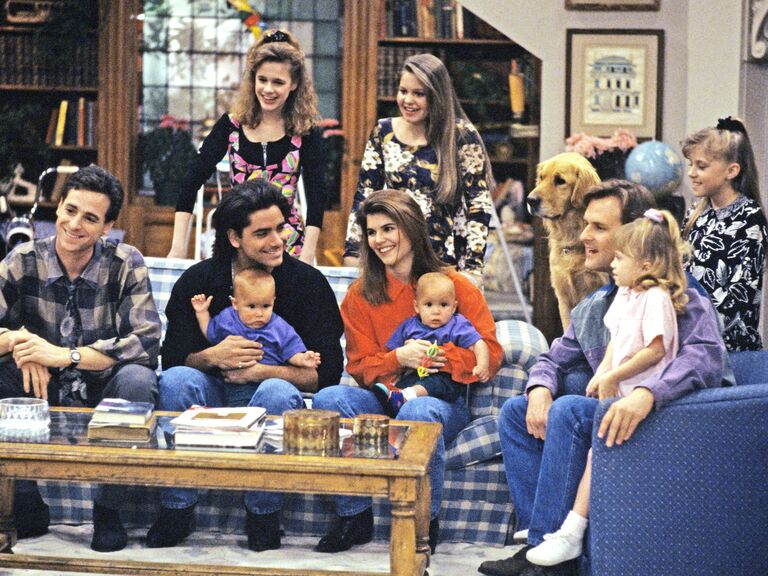 ABC/Getty Images

Growing up an only child whose extended relatives lived overseas, I'd always had a pretty tight inner circle—and then I married someone from a big family.
The loud birthday parties and overflowing holiday dinner spreads were all new to me. And when it came to planning a wedding together, the changes just kept on coming. It was a challenge to adjust to a new family dynamic even before we'd tied the knot.
If you're like me—marrying into a bigger family and feeling overwhelmed—here are some things I wish I'd known when I was in your shoes.
A Bigger Wedding Isn't the End of the World
I was convinced I could keep the guest list short—really, truly convinced. But my definition of essential guests differed dramatically from my husband-to-be.
Here's what I learned: Sure, it may cost extra to feed all those extended cousins, plus-ones and friends from middle school you've never met, but it'll make your partner's day to have them join the party. Even now, when I look back on our wedding photos, I find sweet shots of my groom showing off his ring to his friends' moms—women who were practically aunts to him—and I don't regret adding those extra chicken plates for a second.
According to marriage counseling app Lasting, the most important way to manage expectations is by being vulnerable with your partner, so first, be clear about your concerns and what you can do within your budget. Then take a moment to reflect. Is this something my partner values?
For me, when it came to inviting those people my spouse couldn't imagine his wedding without, I wish I'd seen it less as a pain and more as a privilege.
Your News Will Become Their News
This was a big adjustment for me. Since my family is small, privacy has always been an easy, attainable goal—not so much with a large family. I had to learn to be okay with everyone knowing my business. At first, I was overwhelmed, but over time I learned they weren't asking in order to pry—they were asking because they genuinely cared about the details of my life. Marriage is about learning how to accept love from another person, but it's also about learning to accept love from that person's family. Embrace the chance to have a whole crew ready to celebrate, mourn, laugh and cry with you for years to come. Because the thing about a whole group of people knowing your news is that when it's good, it's really good.
You Become Part of a Bigger Team
Setting yourselves apart as a new family unit is important, but don't forget that marrying into a bigger family also throws you into a number of new-to-you traditions that'll make your life (and your heart) that much more full. So when things feel over-the-top, remember, your cheerleading squad just doubled (or tripled!) in size. When you win, they win, and that's a pretty amazing gift. Even more amazing is, down the line when your kids win, they'll have an entire section of the bleachers chanting their name. When it came to marrying into a larger family, thinking of the future helped me set aside some of my present concerns.
Finding a way to balance your expectations with your partner's family is hard, especially when you come from different backgrounds. According to Lasting, nearly 41 percent of couples without kids are unsatisfied with their relationship with their in-laws—but those stats don't have to describe you, even amid the stress of planning your wedding. If things aren't easy between you and your future in-laws, Lasting offers some great tools to help manage expectations and address those conflicts. Because working to cultivate both healthy boundaries and healthy bonds with your partner's family—soon to be your family—will pay off in big ways for years to come.