10 Must-Try Date Night Subscription Boxes to Mix Up Your Routine
Staying in is the new going out.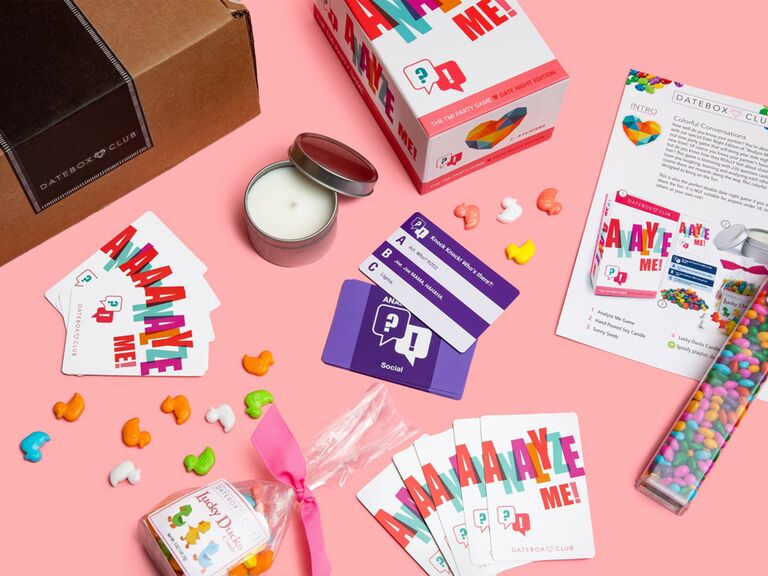 We have included third party products to help you navigate and enjoy life's biggest moments. Purchases made through links on this page may earn us a commission.
It goes without saying that most of us are spending more time than ever before at home. If you're craving a date night that goes beyond your usual Netflix and takeout, we've got a suggestion: a date night subscription box. Inside these weekly or monthly subscription boxes, you'll find everything you need to create a memorable date night at home. You can experience everything from a gourmet meal to a DIY escape room experience or a sexy romantic night without leaving the house.
When shopping for a date night subscription box, it's important to consider what kinds of activities you actually enjoy as a couple. Does your heart race at the thought of going on adventures and solving puzzles together or would you prefer a romantic at-home date night with specific prompts designed to spark conversation and grow your relationship? Perhaps you want a little from column A and a little from column B? Whatever your personality is as a couple, there's a perfect date night subscription box for you.
Blue Apron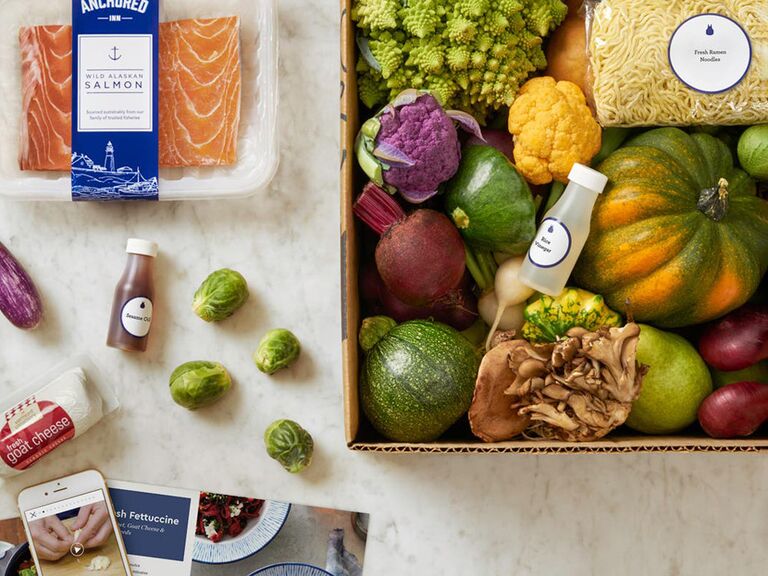 Couples who enjoy connecting over amazing food will love a Blue Apron subscription. Designed to make cooking at home more exciting, each box comes complete with pre-portioned, fresh ingredients and recipes with easy-to-follow step-by-step instructions. Together you'll have a chance to try new dishes and flavors like seared yellowtail with creamy dijon sauce and spicy zucchini quesadillas. Choose to have anywhere from two to four boxes delivered each week and make meal time fun again.
DateBox Club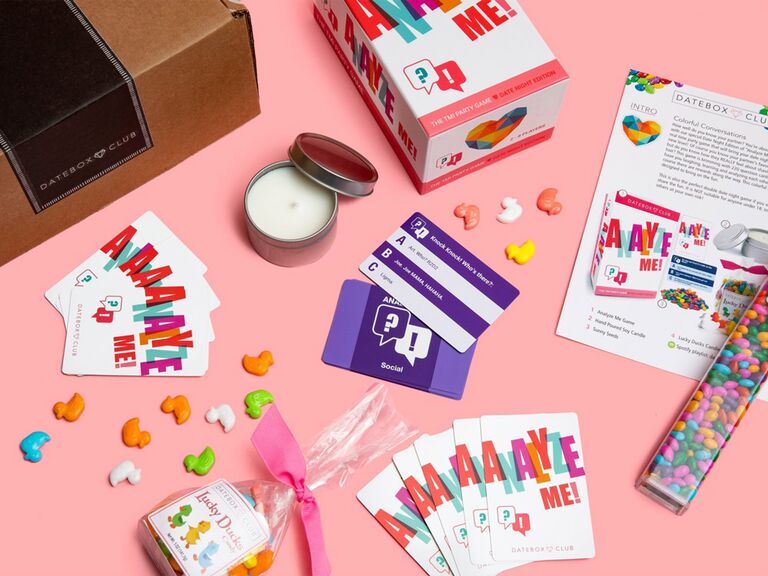 Each month, DateBox Club sends all the supplies needed for a different date night activity. Recent themes include string art DIY, everything you need to throw a game night and a "sweet and salty" box with candy and a love journal you can complete together. DateBox Club is perfect for couples who crave more connection and quality time but are too busy to put together creative dates on their own. Instead, DateBox Club does all the heavy lifting for you, now it's just up to you to create the memories. Couples can subscribe on a month-to-month basis, which allows them to cancel at any time, or opt for a three, six or 12-month membership.
Crated with Love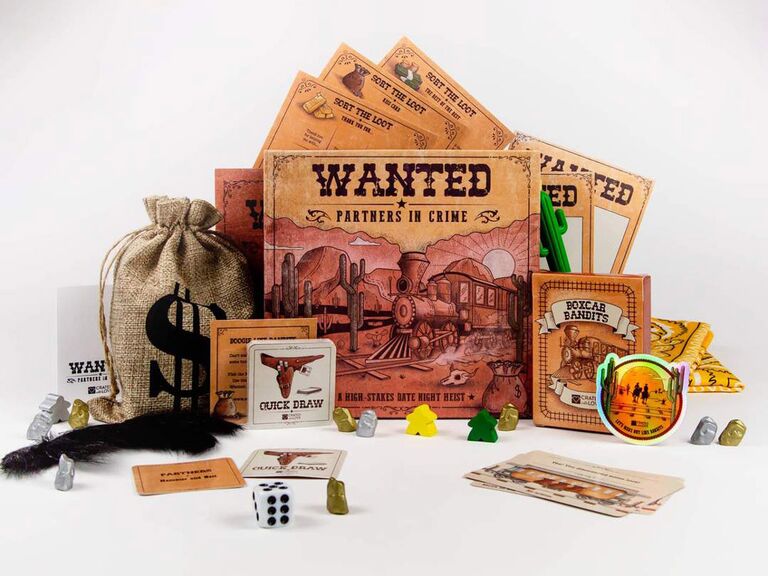 If one of your goals as a couple is to laugh more together, you'll appreciate Crated with Love. Every month you'll receive a themed box designed to create a one-of-a-kind date night in. Choose your first box theme and then select a month-to-month or prepaid subscription model. Some of the boxes you can choose from include themes like "Summer of Love" and "Wanted: Partners in Crime." There's also the option to add a digital subscription for bonus date night ideas and relationship-building activities every week.
The Adventure Box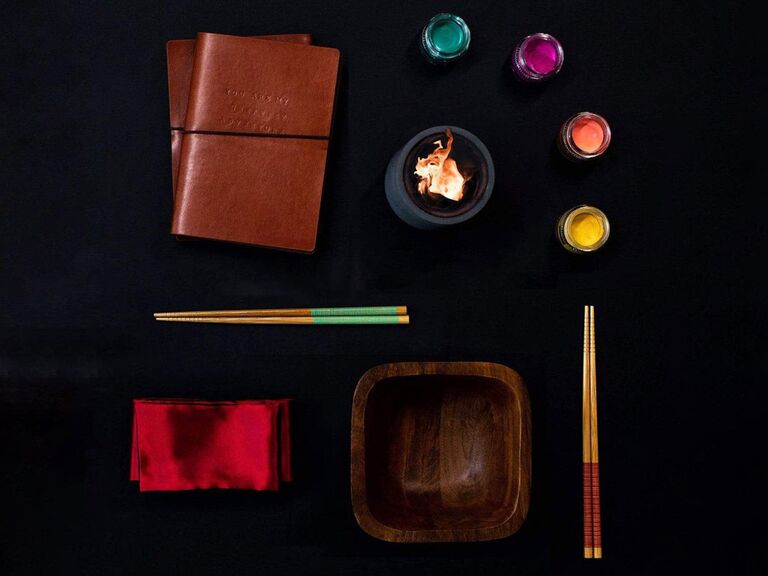 Inspired by the bestselling book series "The Adventure Challenge," which prompts couples to go on unique date experiences and document them along the way, this creative and impeccably designed subscription box delivers everything a couple needs to complete a date night adventure from the book. Some of the previous date night ideas include a Titanic-inspired body painting session, a s'mores night and a blindfolded adventure. This box is a perfect fit for adventurous couples who appreciate great design. Note: You will need the Couples Edition book to fully utilize the subscription.
Unbox Love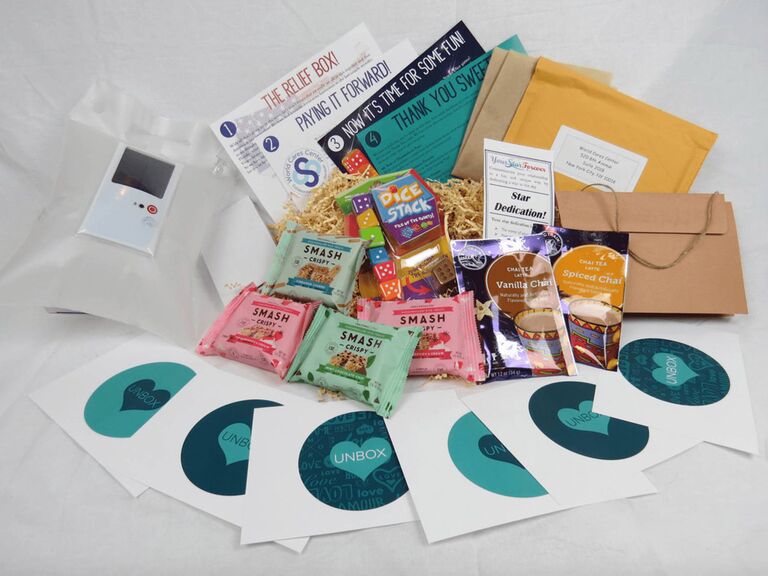 Couples who want to test out different kinds of date night experiences will appreciate Unbox Love. Each month, the company curates a selection of products designed to keep your relationship fun, flirty and thriving. Some examples of past boxes include "Time Machine," a retro '80s-themed box of trivia and nostalgia; "Cranial Couples," a night of brain games; and "Castaways" a tropical island-themed box. Which box you'll receive is ultimately a surprise, but that's part of the fun. On a tight schedule? Unbox Love offers a handful of different monthly subscription options with FedEx two-day shipping.
Date Night In Box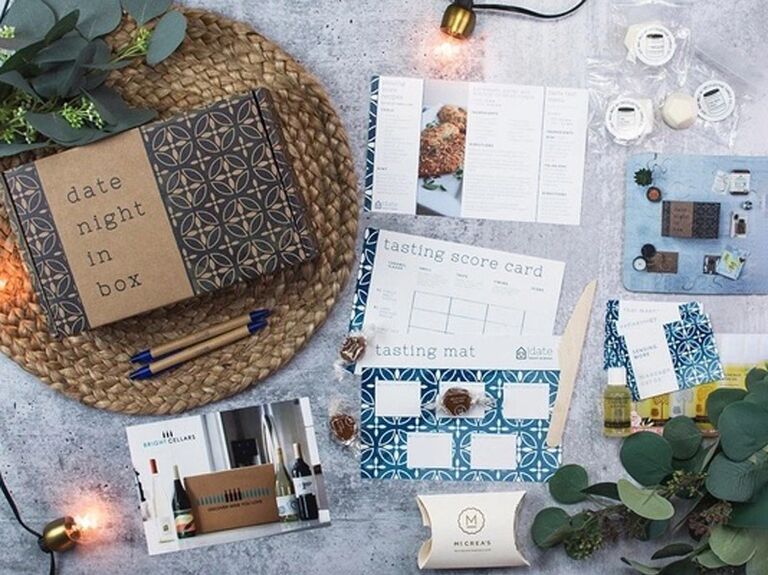 Date Night In takes care of every part of date night, from interesting activities to a pre-planned menu and shopping list from a professional chef. Each box is centered around a specific theme that's designed to foster connection with your significant other. Past boxes include "Vegas Nights," which allows you to enjoy the thrill of the casino without leaving your living room, and "Sensing More," an audio guide that explores how the five senses influence romance. Date Night In Box ships between the 16th and the 21st of each month and comes with a variety of monthly subscription options.
The Modern Love InBox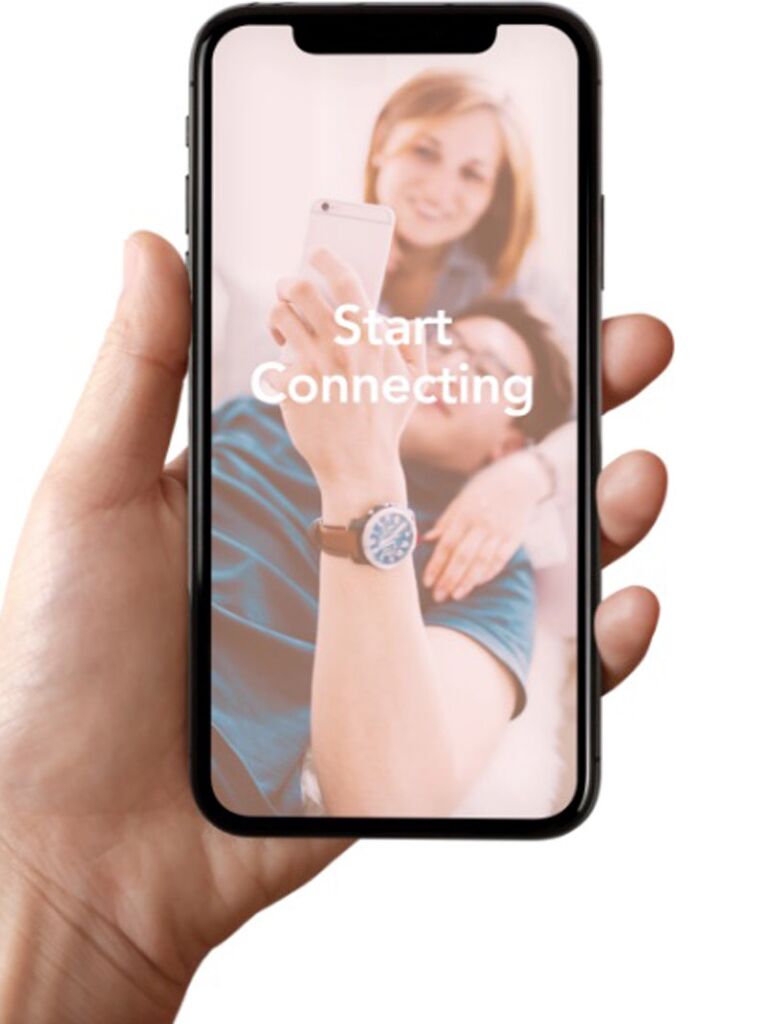 Created by a relationship therapist, the Modern Love InBox is a digital subscription designed to help couples keep the spark burning bright. When you sign up for Modern Love InBox you'll receive fun relationship activities and prompts intended to create deeper connections and conversation. Your monthly subscription and suggested activities are designed to be a digital date night enhancer. The monthly subscription is $12, with your first month free.
Hunt A Killer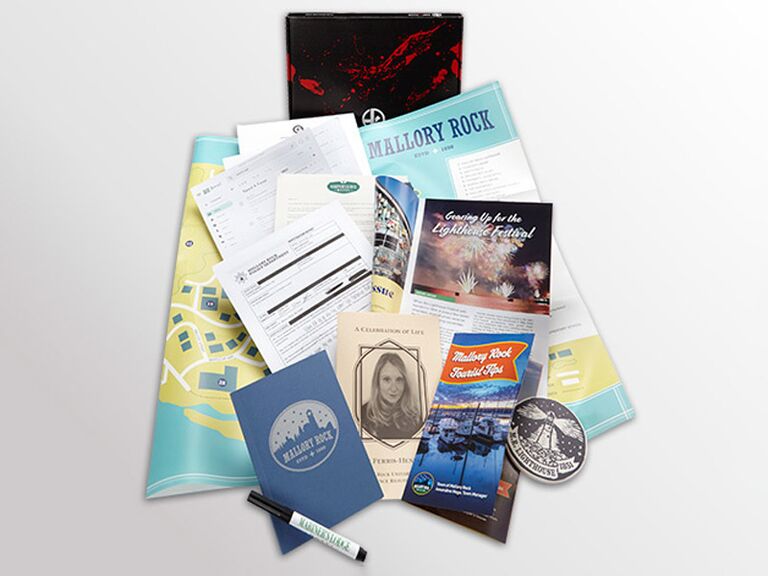 Do you and your partner live for true crime podcasts? Do you love solving mysteries? If you answered yes to either, Hunt A Killer is the date night subscription box for you. Each month, couples receive a new box filled with different clues. Over the course of six boxes, or "episodes," you'll work together to examine evidence like autopsy reports and witness statements. A full season of Hunt A Killer is $30 per month plus shipping and you can cancel at any time. Once you complete a six-month mystery, you'll receive the next series of boxes unless you cancel your membership.
Finders Seekers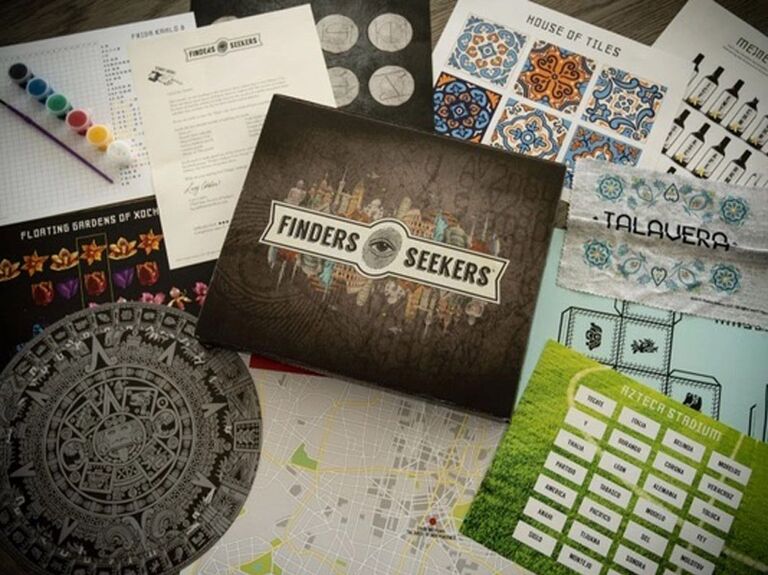 If the pandemic had you missing escape rooms, Finders Seekers is made for you. Each month, you and your partner get to explore a new place while cracking codes and solving puzzles with exciting challenges. A fun twist for couples who love a good board game night, each Finders Seekers puzzle takes between two and four hours to finish. Stumped? There's even a Facebook group ready to lend a hand. It's also great for family game nights as well; all challenges are family-friendly and can be played by children 10 years and older. This fun date night box comes with a variety of different monthly subscription options and ships on the 23rd of every month.
Bonding Bees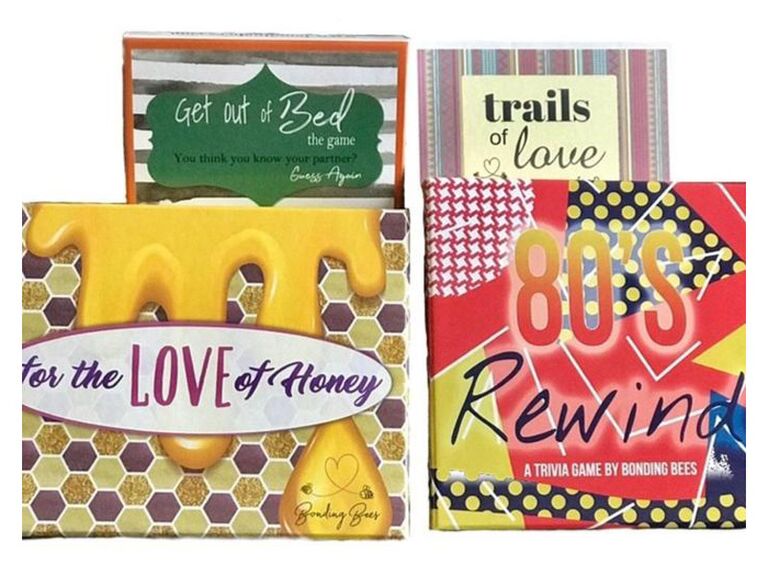 Looking to shake up date night? Bonding Bees curates monthly subscription boxes chock full of goodies for a fun date night. This includes themed activities like custom board games, card games, food, recipes, crafts, relationship-building exercises and more. This is a great option for couples who already love a good board game night but also relish in the element of surprise. You can purchase past date night boxes à la carte or sign up for a three-month subscription.