Should Your Partner Get Down on One Knee to Propose?
We took the temperature on this time-honored tradition, and here's what today's couples think.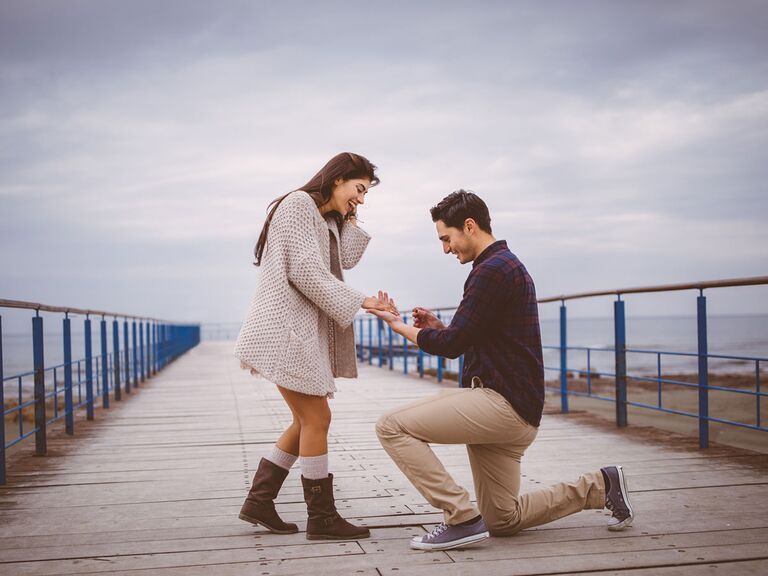 iStock
While more of today's couples are taking the liberty to toss some marriage and engagement traditions out the window, other traditions have managed to stand the test of time or come back into style in a big way. This one really stood out to us: According to The Knot 2017 Jewelry and Engagement Study, 87 percent of proposers popped the question while on bended knee, compared to 77 percent back in 2011. So sweet! Looks like this tradition is actually trending.
Even though the majority of proposers do kneel to ask, "Will you marry me?" you certainly don't have to if you and your significant other have a different preference. Close your eyes and picture your proposal. Are you being proposed to, or are you proposing? Are you down on one knee, or is your partner—or are you both on the same level? Whatever you envisioned is the perfect proposal for you.
Now it's your turn to weigh in—tell us what you think below.