The Best Games for Couples to Play During a Date Night In
Engage in some friendly competition with one of these fun and romantic picks.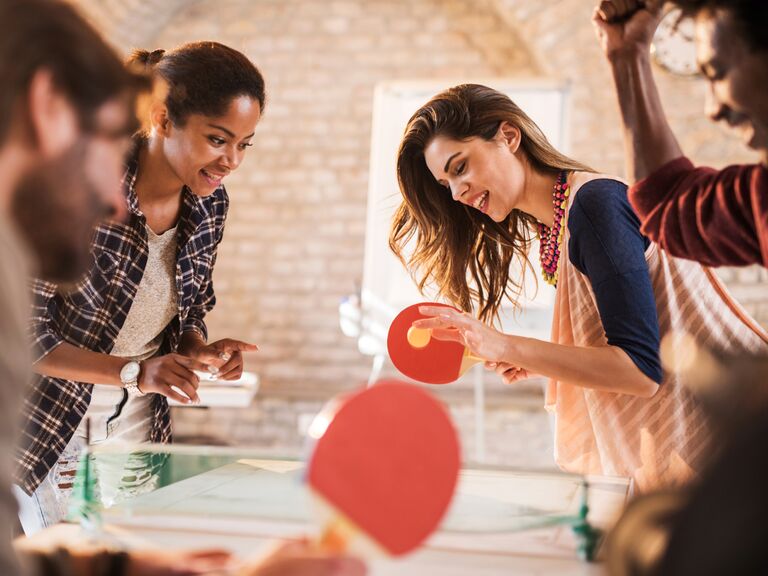 We have included third party products to help you navigate and enjoy life's biggest moments. Purchases made through links on this page may earn us a commission.
Maybe you have time to kill before a romantic dinner or you're planning on spending your Sunday unwinding at home. Either way, why not channel your inner child with some old-school entertainment? These fun games for couples make a great addition to your date night rotation (heck, you could even throw some on your registry). From cute card games and funny drinking games to personalized twists on classic board games, there's something for every dynamic duo. So go ahead and fill your shelf with our top picks to play as a pair.
Custom Photo Guessing Game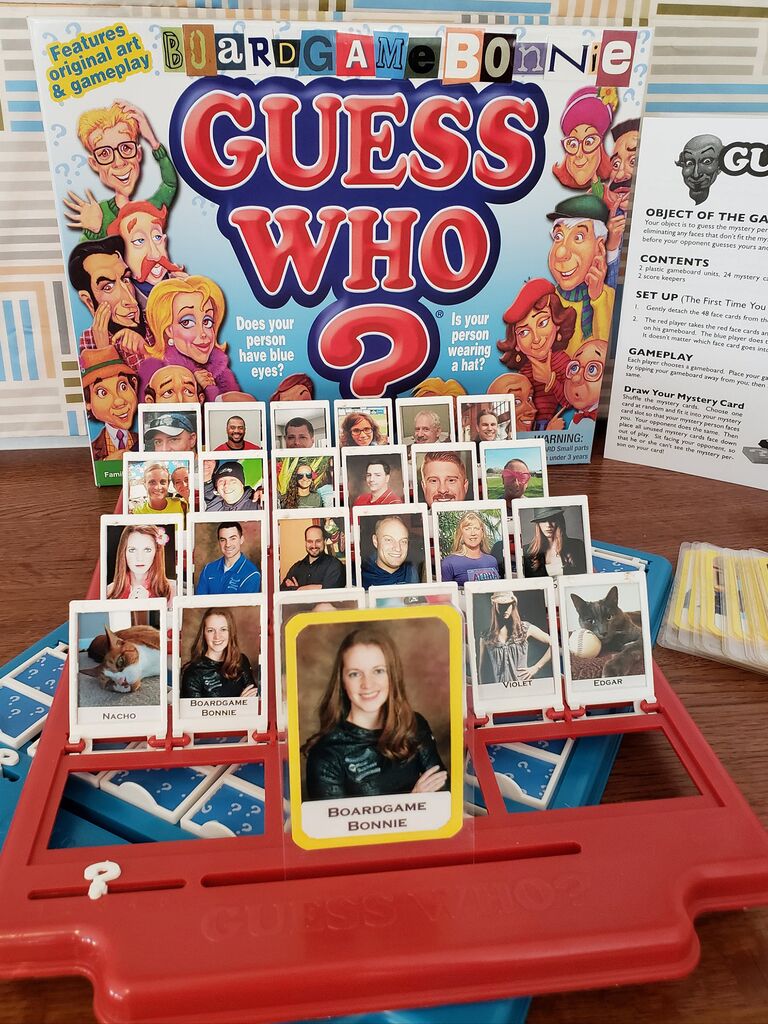 A childhood favorite, the Guess Who? game is an excellent way of passing the time with your partner on a rainy Saturday afternoon. With this modified version, you can add a more personal touch, incorporating the names and photos of your own friends and family. Whether you'd like to gift it to a friend or have it for your own collection, this customizable game offers plenty of personalization possibilities.
Boardgame Bonnie personalized Guess Who-inspired game, $99, Etsy.com
Personalized Four-Across Game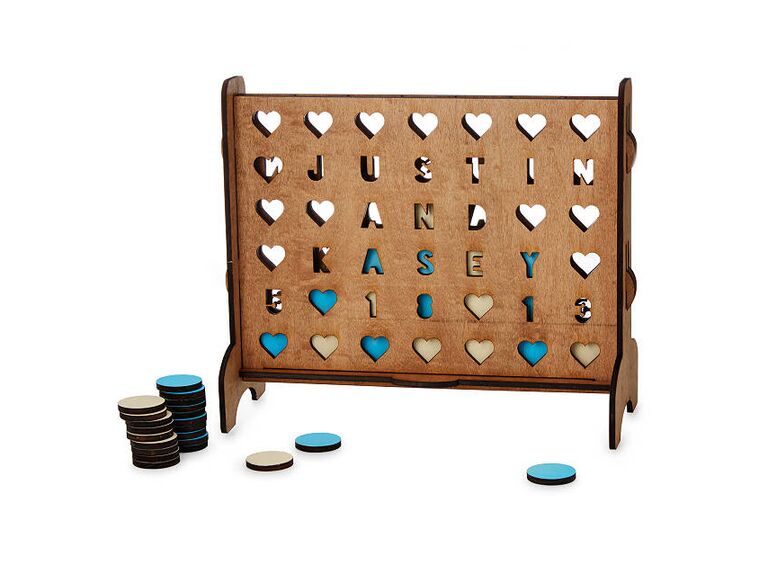 This custom wooden set works as a charming gift for married couples or as an adorable addition to your own living room. You can personalize the board with names, a wedding date or the message of your choosing, which makes the game cute enough to leave out. (Psst: There's also a giant lawn game version if you really want to impress neighbors and guests.)
Kasey and Justin Pearson personalized hearts four-across game, $85, UncommonGoods.com
Immersive True-Crime Experience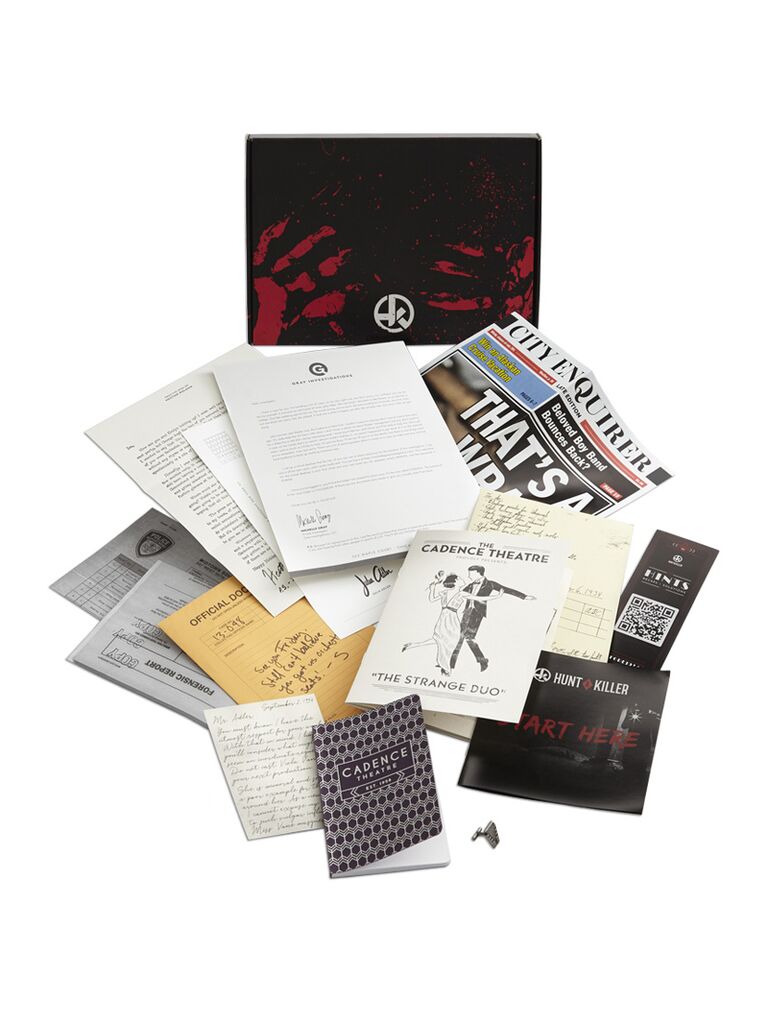 Reviewers are raving about this subscription service as the ultimate game for couples who love true crime, mystery or horror. Just sign up for one of the brand's membership plans to start. From there, you'll receive a new installment in an exciting mystery every month. Each thrilling season runs for a series of six months before a new one starts and the fun begins all over again!
Hunt A Killer monthly subscription, from $25 per month, HuntAKiller.com
Monopoly, Reimagined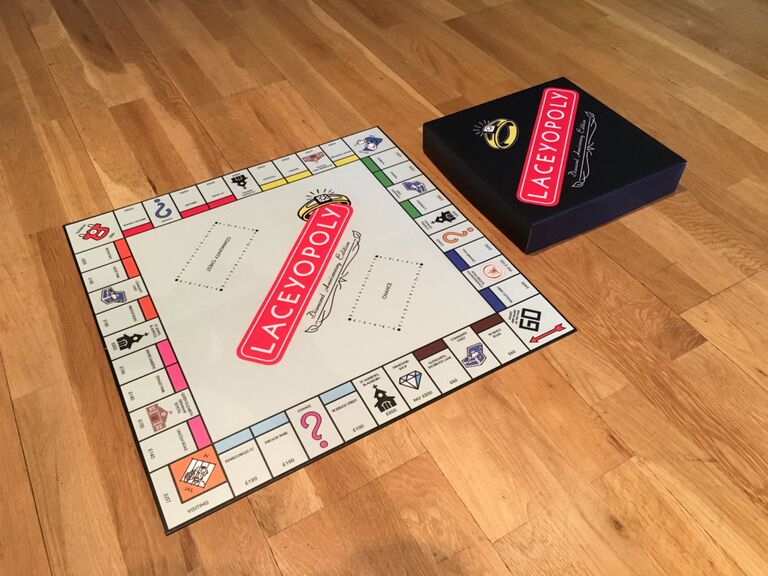 It might be one of the most well-known board games of all time, but this gift is like no other. Make a completely customized Monopoly board for you and your loved one to enjoy on the regular.
The Dice Guys custom built Monopoly-themed board game, $186, Etsy.com
Stylish Scrabble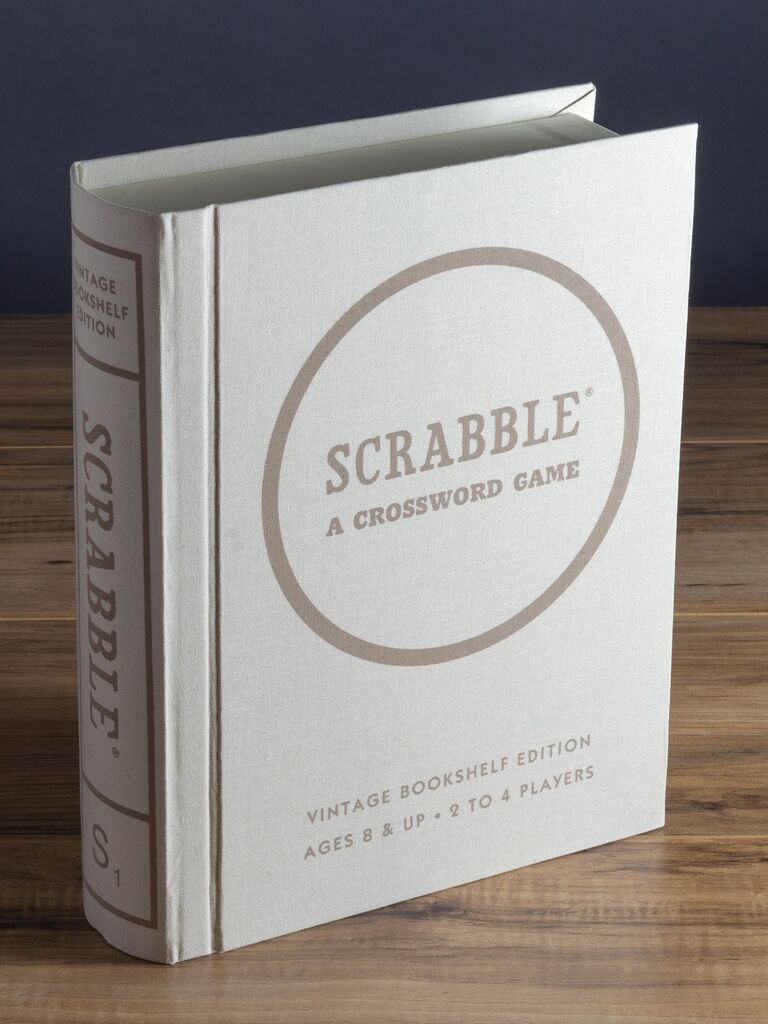 It's one of the classics, but that doesn't make it any less enjoyable. Scrabble is one of the best board games for couples to stretch their vocabulary (and competitive streak) to the limit. Plus, this set comes in a book-shaped box, so it's slightly chicer than your average board game.
Winning Solutions Scrabble game linen vintage bookcase edition, $42, Kohls.com
Mini Beer Pong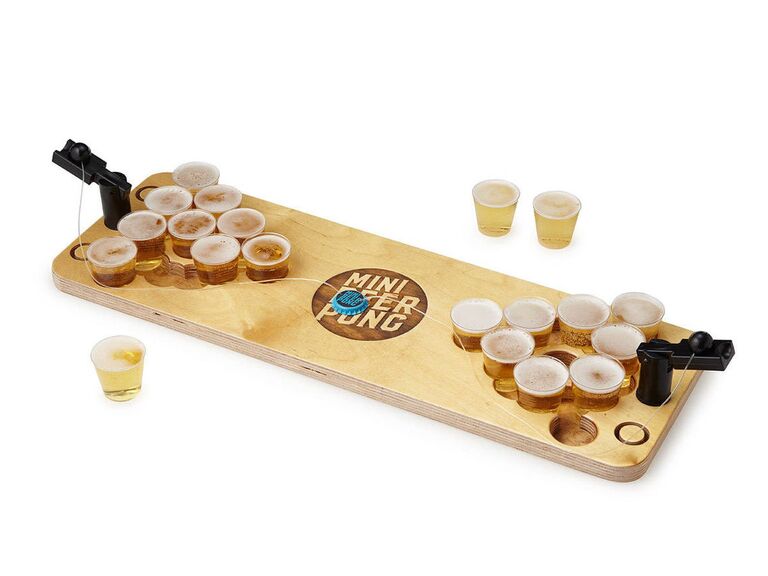 Maybe you became an aficionado of this competition in your college days, or maybe it's how you two first met. In any case, the compact design of this take on the drinking game allows you to relive those past memories without losing any of the fun.
Scienz custom mini beer pong deluxe table top drinking game, from $60, Etsy.com
Risk Board Game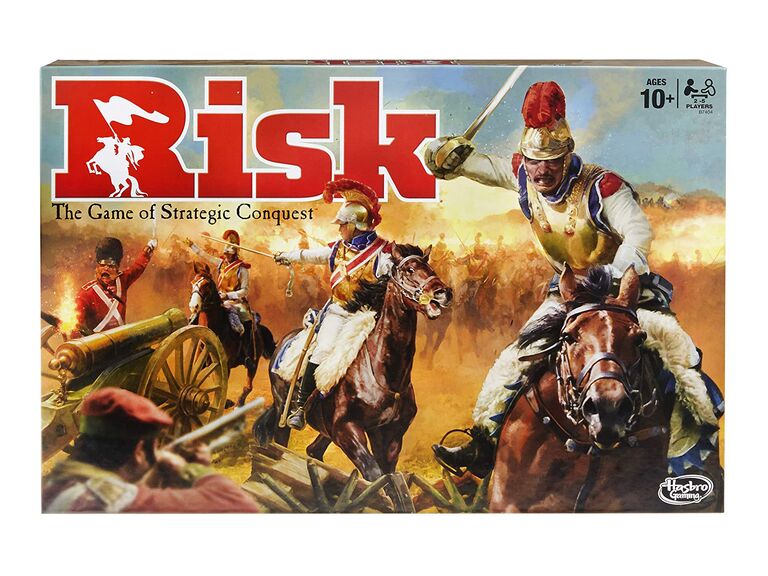 If you have a few hours (or days) to spare, Risk can be one of the best games for couples to pass the time. Built on strategy and loose alliances, it's sure to put your relationship to the test as you vie for world domination.
Hasbro Gaming Risk game, from $29, Amazon.com
Animal Crossing Video Game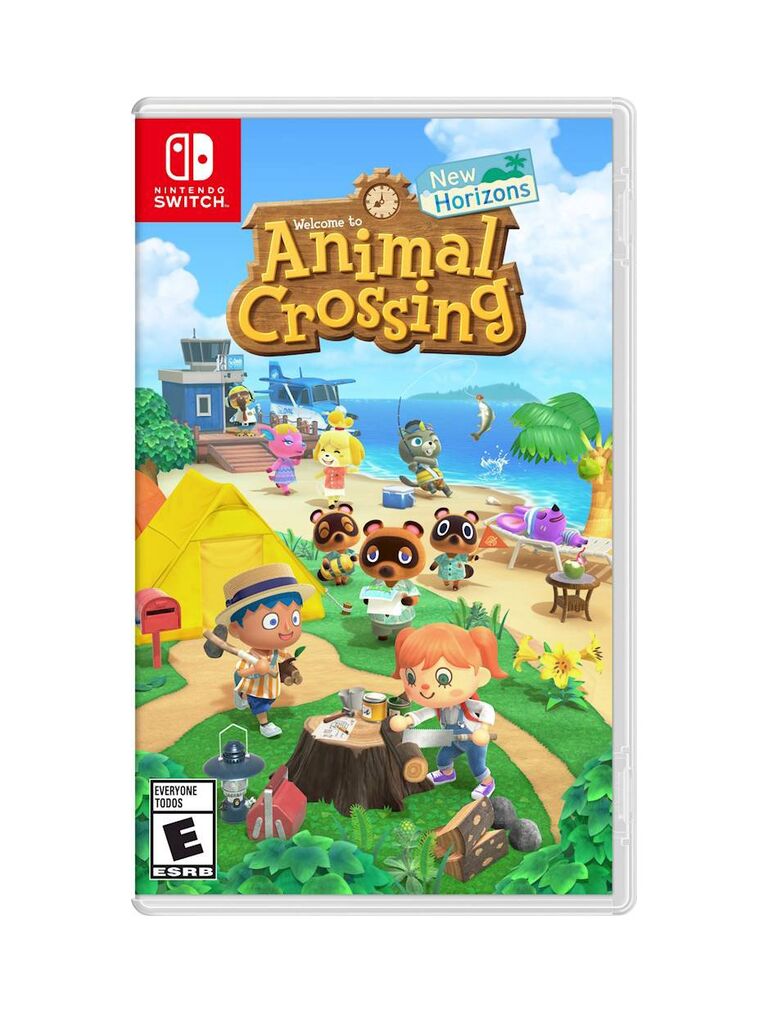 Gaming consoles have come along in leaps and bounds in recent years, releasing countless video games for couples to play together. Along with the Xbox and PS4, the Nintendo Switch is one of the most couple-friendly consoles out there. Some of the best video games for couples are on the Nintendo Switch; the most popular of these is Animal Crossing: New Horizons. This is a game that you can spend hours getting lost in together, making your own little world of peaceful beauty. You can even visit other peoples' worlds, so it's one of the most fun and engaging online games for long-distance couples.
Nintendo Animal Crossing: New Horizons Nintendo Switch, $60, BestBuy.com
Couple Tumbling Blocks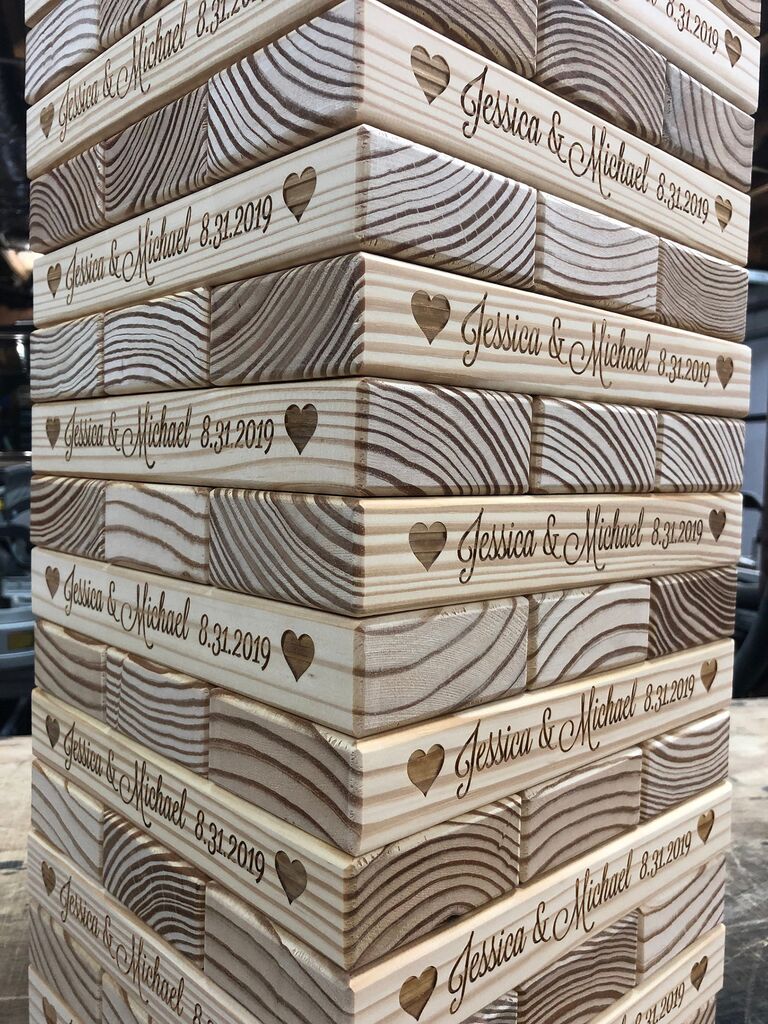 This handmade Jenga-inspired set is a good personalized gift for your partner or for another couple. With its custom engraving and stylish design, it's sure to entertain and please the eye as you try to keep it standing.
Fulton Craft custom engraved giant tumbling blocks, $220, Etsy.com
Katamino Mind Game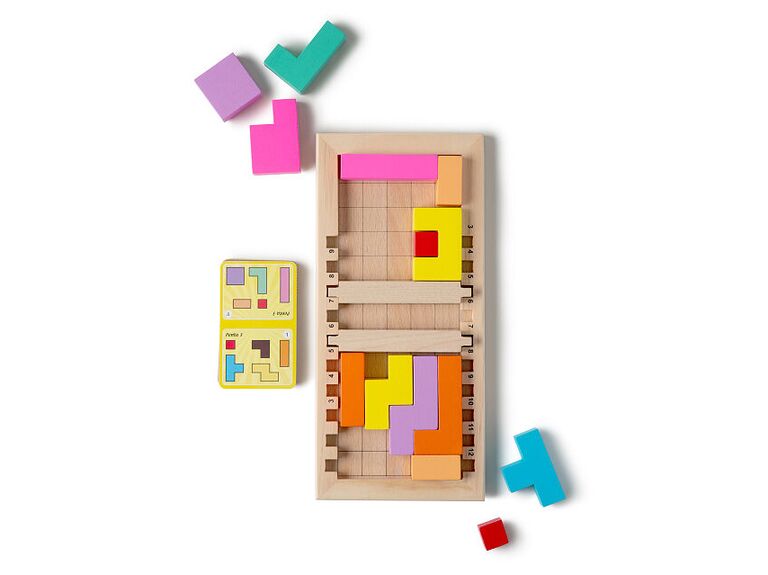 Taking a new approach to geometry, this fun board game for couples will keep you and your partner engaged for hours. The focus is all about seeing things from a new angle, helping to strengthen the problem-solving part of your brains as you play.
Uncommon Goods Katamino game for two, $35, UncommonGoods.com
Relationship Quiz App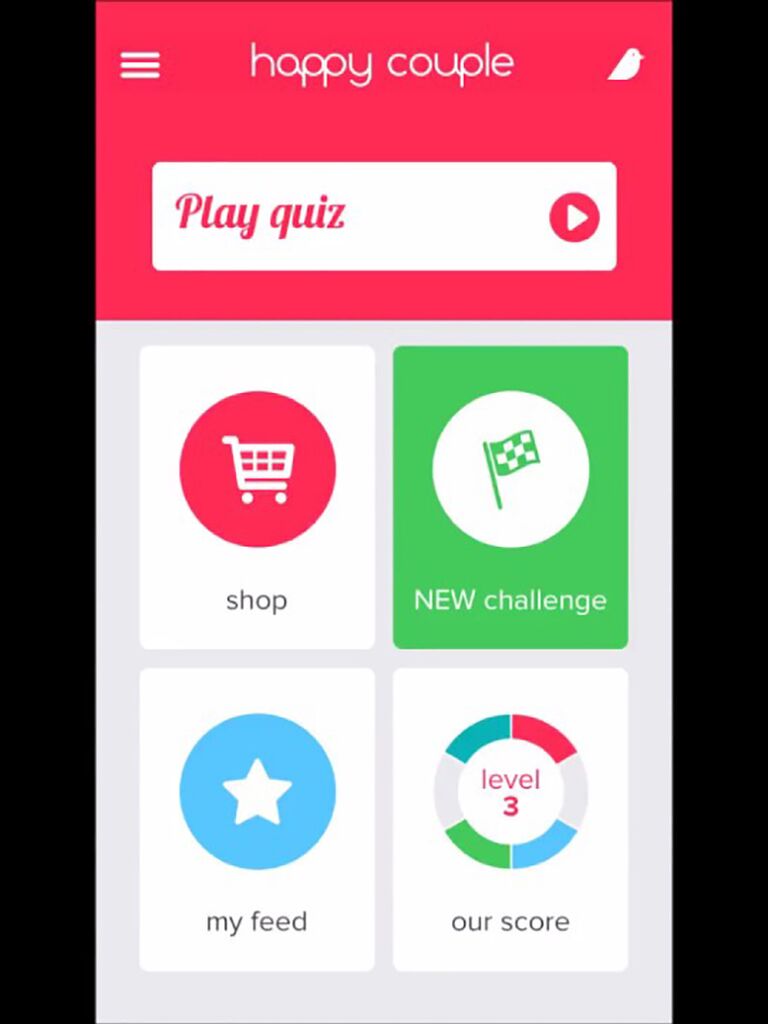 Fun app games for couples are an increasingly popular market, and plenty of games and quizzes are available from the Google and Apple stores. This relationship quiz is full of conversation-starting questions (and some curveballs) to keep you both entertained.
Happy Couple relationship quiz, free, Play.Google.com or Apps.Apple.com
Rocket League Video Game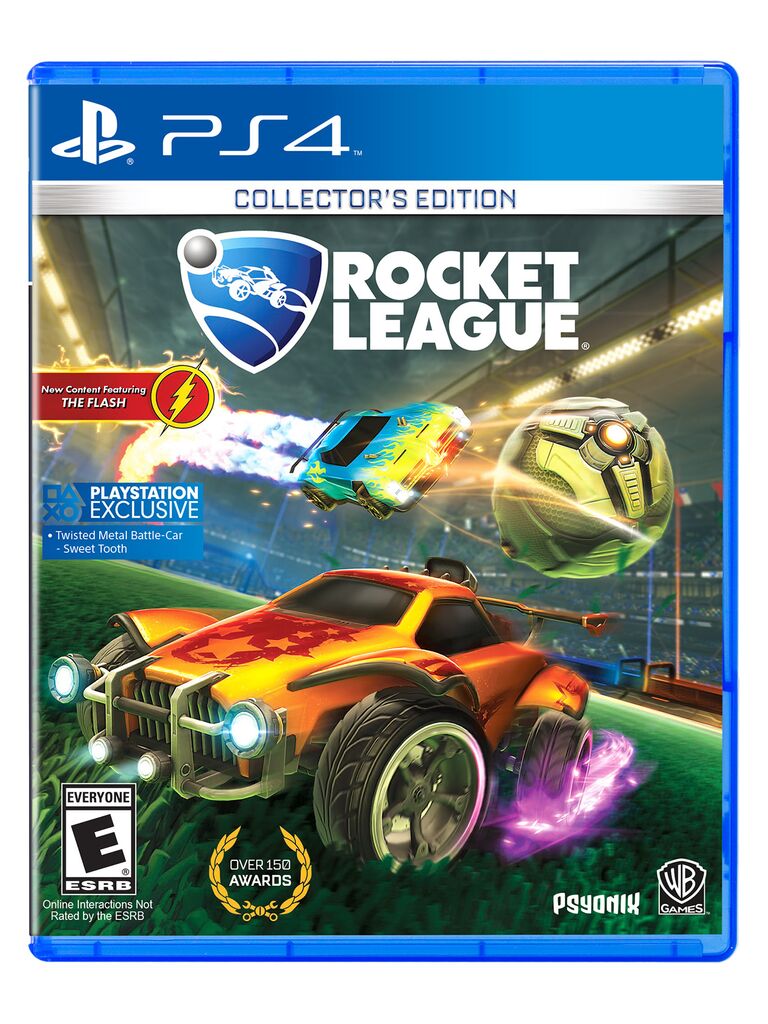 This fun hybrid of racing and soccer took the gaming world by storm when it was released, and it still has a mass following online. Rocket League is a PS4 game for couples filled with hilarious thrills and spills, forcing you to make quick decisions in a sometimes unruly car. Available online and as a co-op experience, this is a great way for you and your partner to while away the hours trying to line up that perfect shot.
Warner Bros. Rocket League PS4, $30, Walmart.com
Love Language Card Game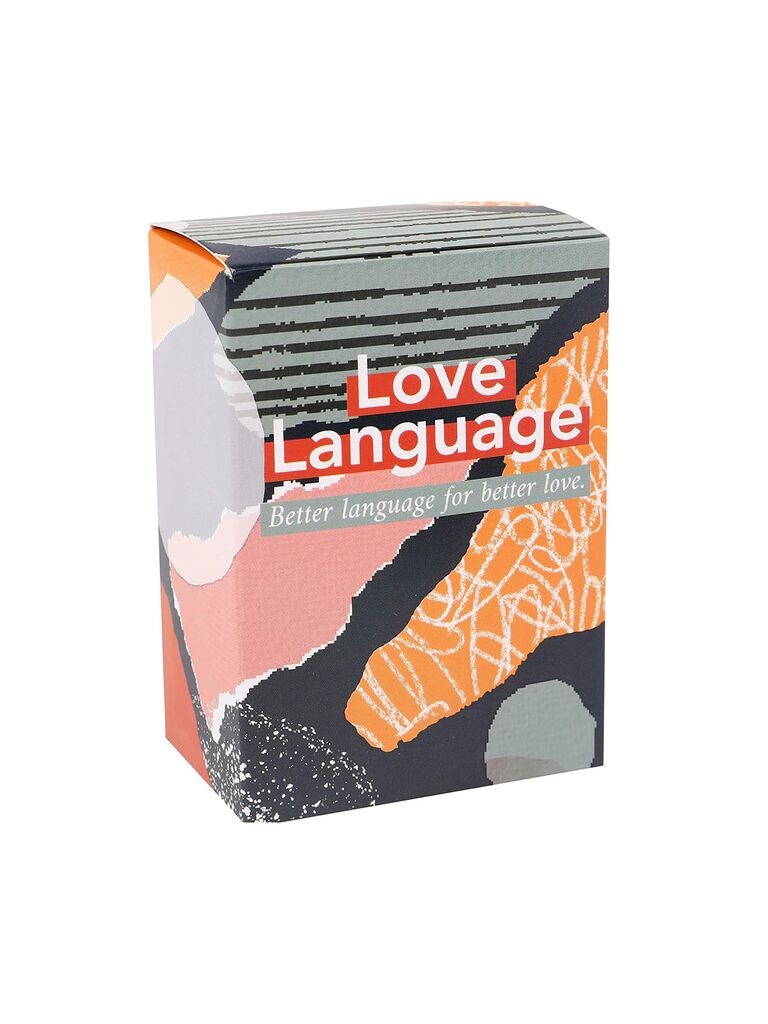 Clearly, there are plenty of fun games for couples out there, but this one is another good option for learning more about your partner. From your favorite songs to your happiest childhood memories, you and your loved one can explore it all in this communication-driven card game.
FLUYTCO Love Language: The Card Game, $25, Amazon.com
Liar's Dice Game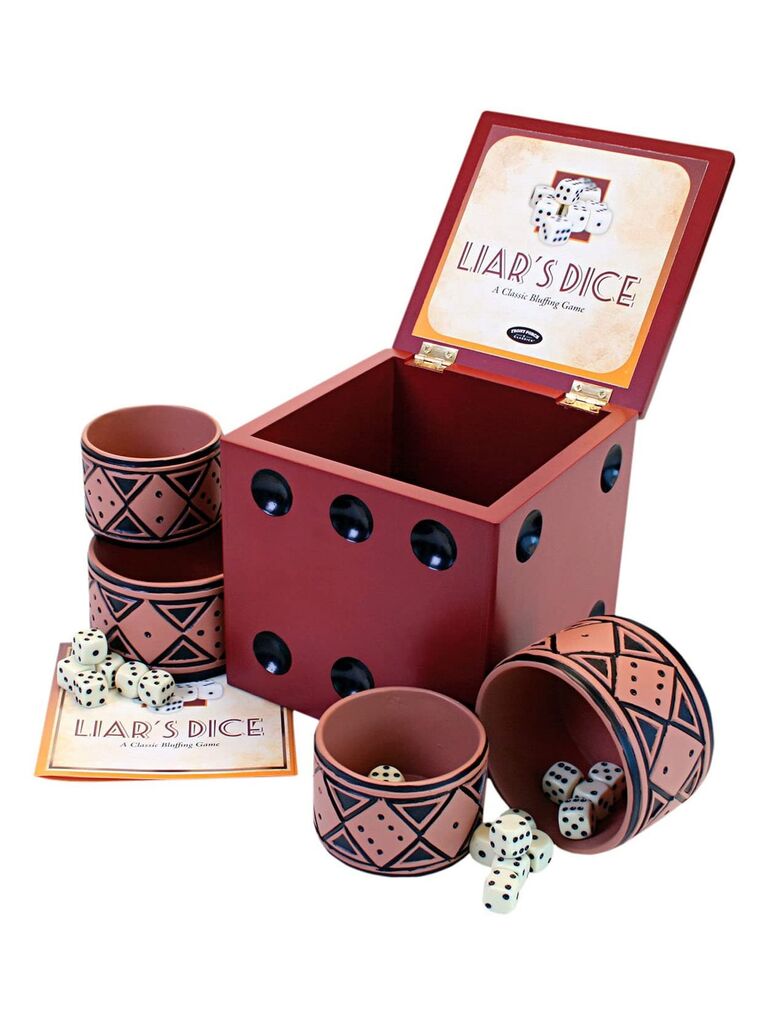 Think you know your partner's poker face? Think again. Liar's Dice is one of the best dice games for couples to up the stakes and find out just how good they are at keeping a secret.
Front Porch Classics Liar's Dice set, $20, Amazon.com
Movie Drinking Game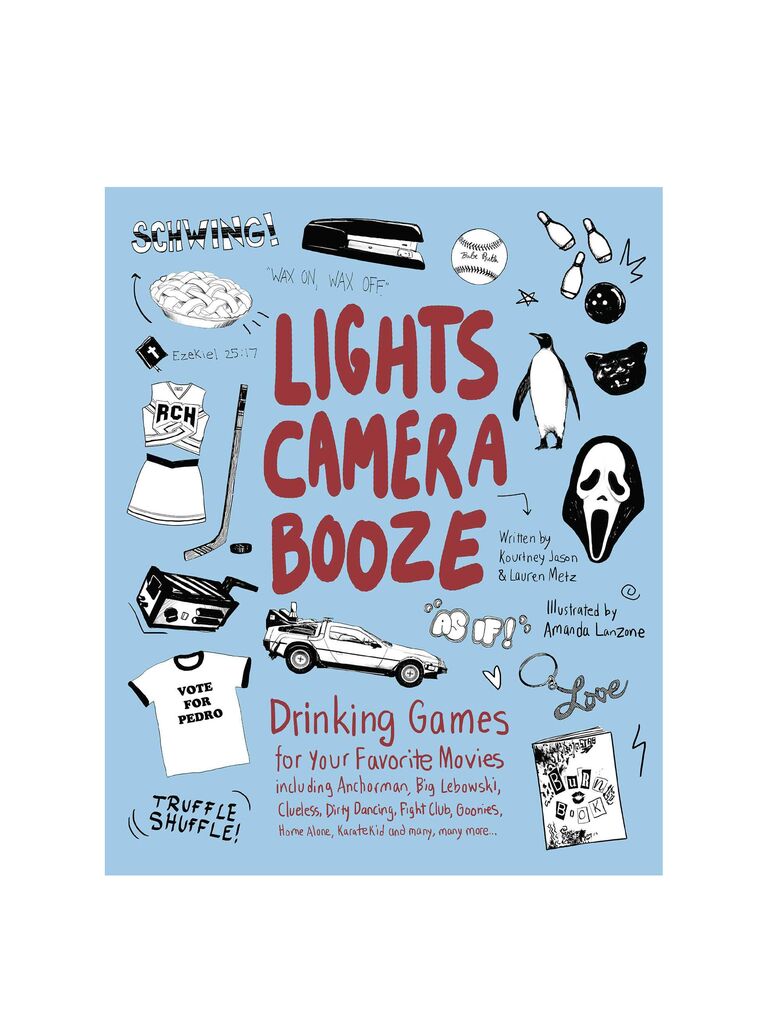 It's easy to make a fun drinking game out of watching a movie together. Simply search online for games that correspond with what's on your streaming queue, DIY one based on the flick you love to watch again and again, or check out this hilarious book (complete with on-theme cocktail recommendations). And for long-distance couples, you can make the most of chat apps or dedicated programs like Netflix Party to partake together. Just remember to play safe!
Simon & Schuster Digital Sales Inc. Lights Camera Booze by Kourtney Jason and Lauren Metz, from $8, Amazon.com
Sink Or Shoot Party Game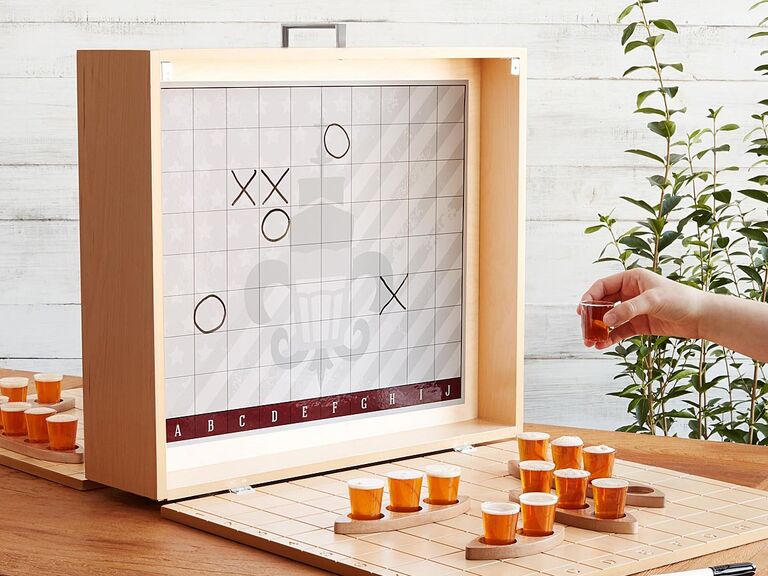 Another fun drinking game for couples to play? This adult riff on the classic game of Battleship, which is an excellent option for a party feel. Replacing pins with shot glasses, you and your partner can take turns trying to search for and destroy one another's sobriety (responsibly, of course).
Ryan and Kim McDaniel Sink or Shoot party game, $250, UncommonGoods.com
Personalized Poker Set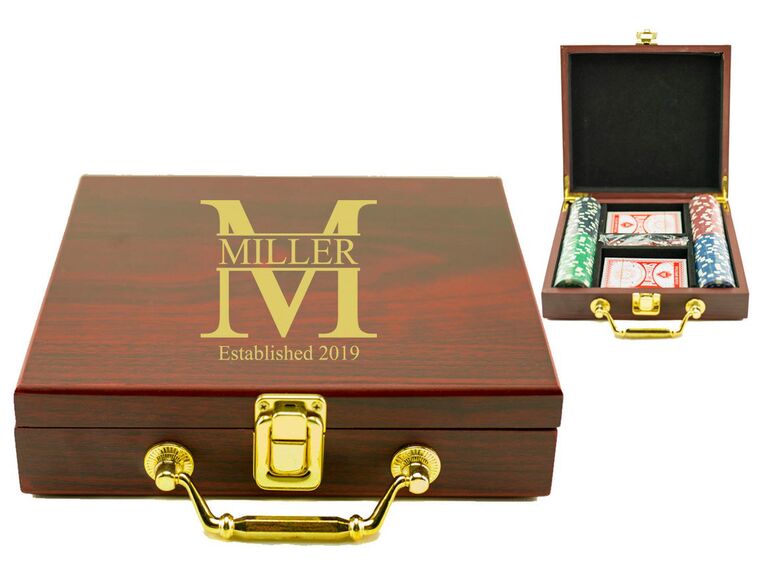 Want to feel like real high rollers? This personalized set will let you pit your poker faces against one another with a classic card game. Want to make things a little more risque? There's a reason strip poker is a go-to romantic game for couples!
Sofia's Findings personalized poker chip set, $55, Etsy.com
Overcooked! 2 Video Game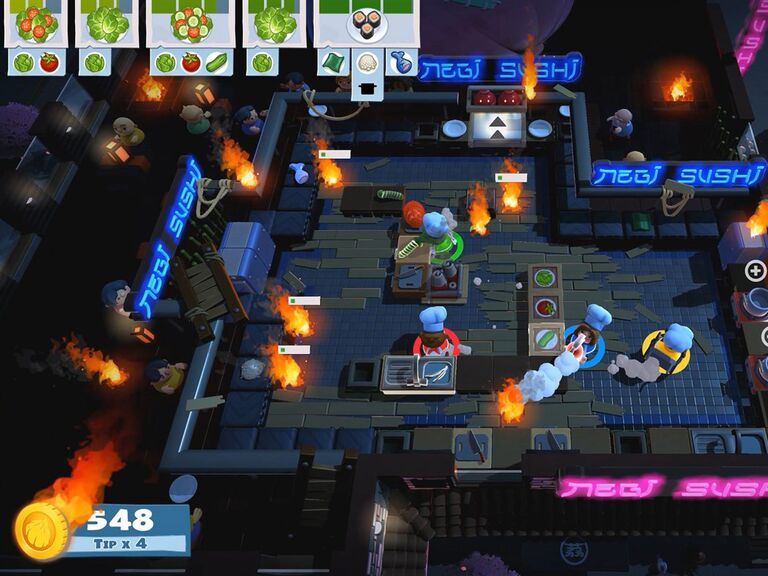 Ever had dreams of setting up a restaurant with your S.O.? This is an entertaining (and sometimes stressful) Xbox game for couples filled with surprises and a need for cooperation. For an afternoon filled with dreams of being Gordon Ramsay (and maybe a kitchen nightmare or two), this game series is all you need.
Team17 Digital Ltd‬ Xbox Live Overcooked! 2, from $25, Microsoft.com
Unique Table Tennis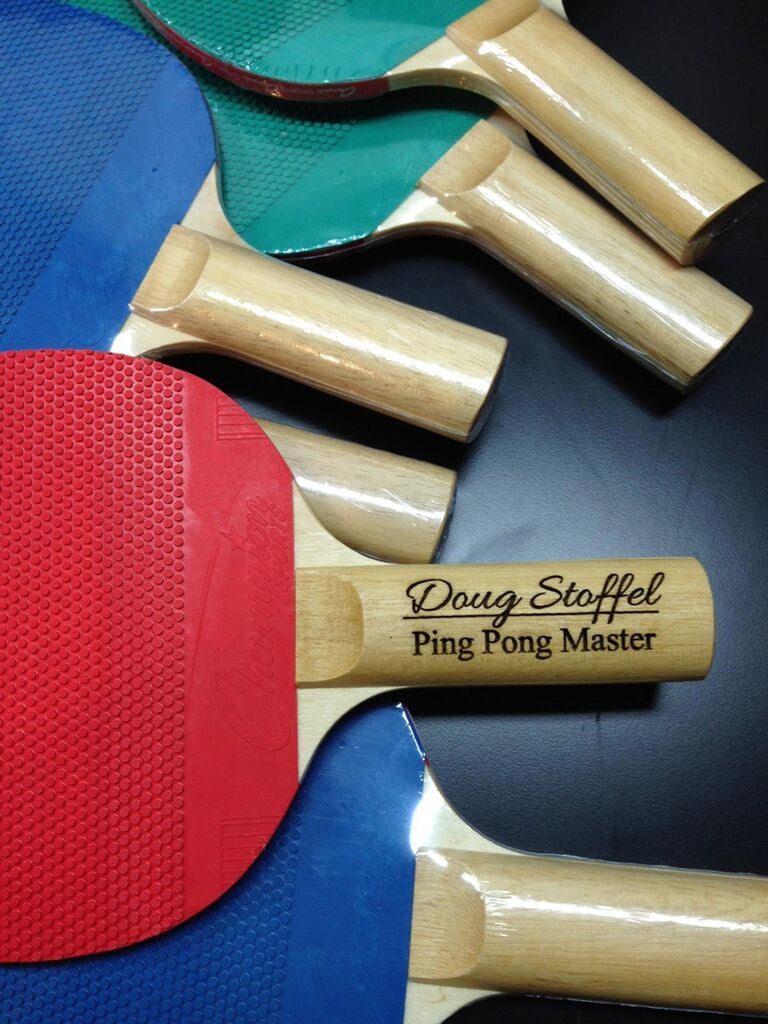 A summer camp classic, table tennis is the perfect game for couples looking to keep their competitive edge sharp. With these personalized paddles, you and your partner will feel like pros.
Winona Woodcraft personalized ping pong paddles, $20 each, Etsy.com
Retro Clue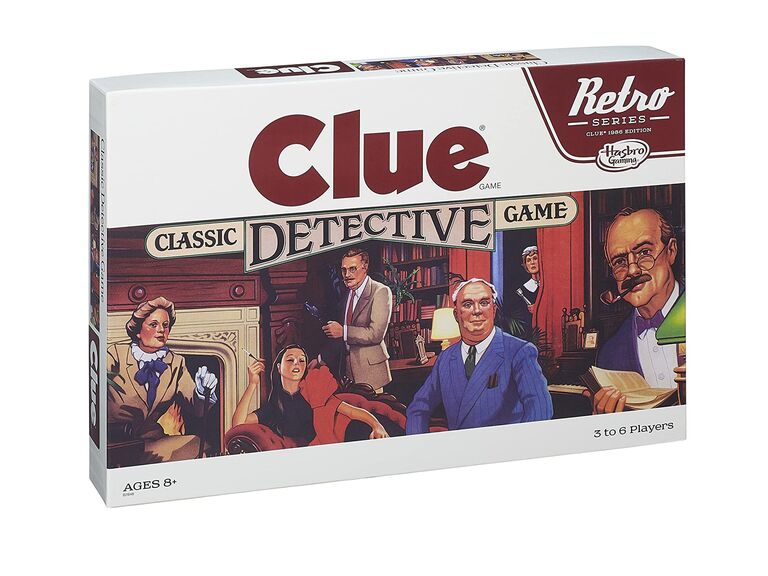 Get your trench coat and brimmed hat ready, 'cause you're about to put your detective skills to the test. (This version comes complete with retro 1986 graphics!) It's made to play with at least three people, so pull it out for a round with your favorite couple friends.
Hasbro Gaming Retro Series Clue board game, $20, Amazon.com
Special Tic-Tac-Toe
We're always a fan of Xs and Os, and this sleek wooden board with customized pieces give the classic game a complete upgrade.
Pretty Little Laser personalized tic tac toe game, from $16, Etsy.com
Fancy Chess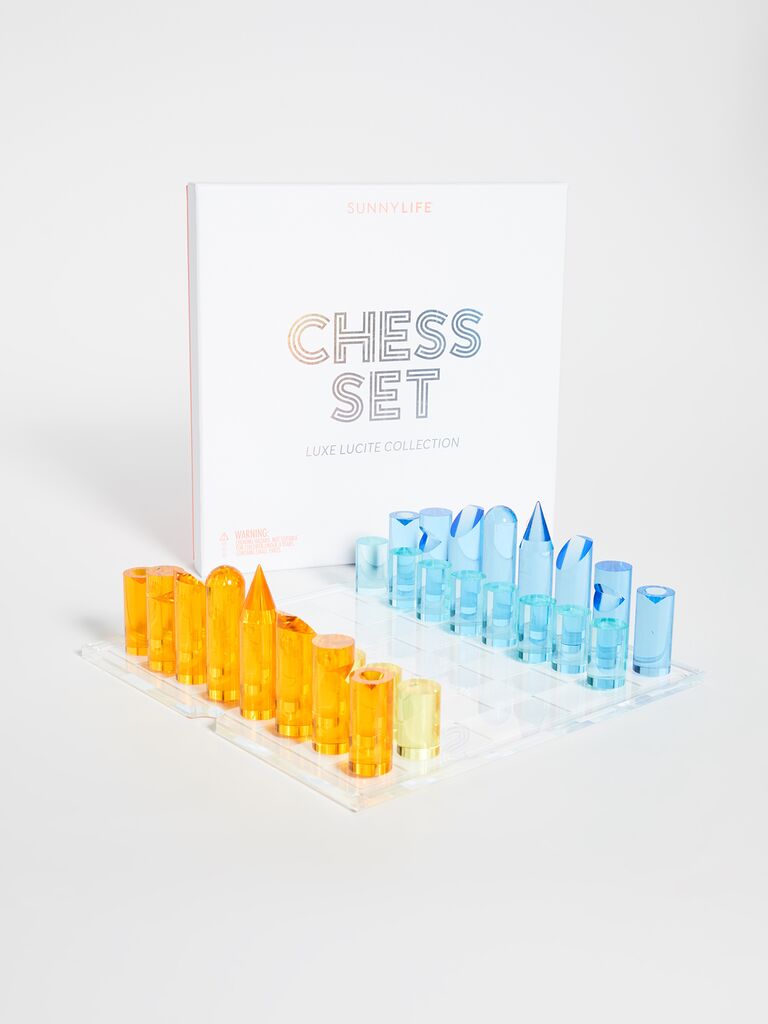 We bet few would argue that "checkmate" is one of the most satisfying phrases in existence. Always a fun game for couples to play, Chess is a creative way to decide who's on dish duty tonight. And this set is pretty darn gorgeous too.
SunnyLife lucite chess, $190, Shopbop.com
Board Game Baseball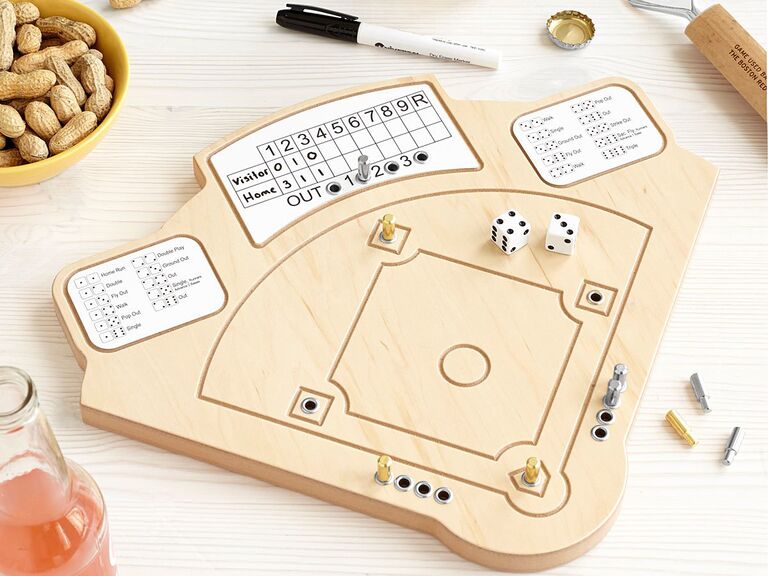 Can't wait until opening day? Enjoy some hot dogs and brews in the comfort of your living room while playing ball—representing your favorite teams, obviously.
Ryan and Kim McDaniel baseball board game, $56, UncommonGoods.com
Classic Charades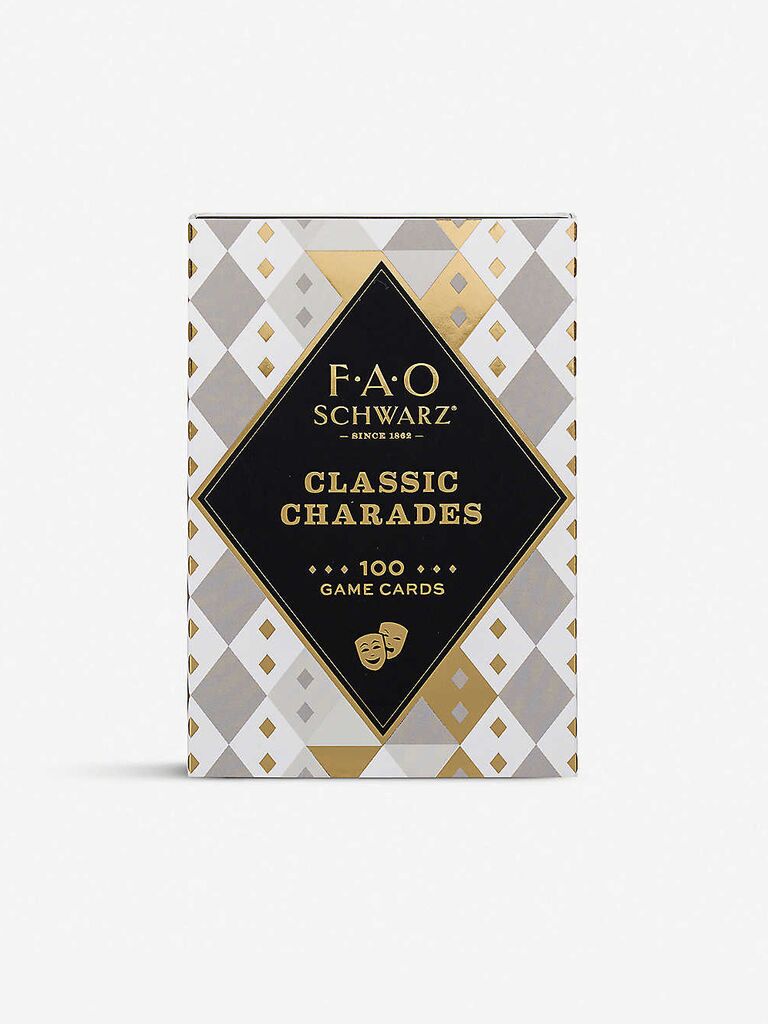 Looking for a game for couples you can break out at a larger party? You can't beat classic charades, and this set of more than 100 titles, organized by category, means you'll never run out of ideas to mime. Compete with friends and family to see which couples are the most in-sync.
FAO Schwarz classic charades, $13, ZGallerie.com