This Is Exactly Where to Hide an Engagement Ring From Your Partner
Time to get sneaky.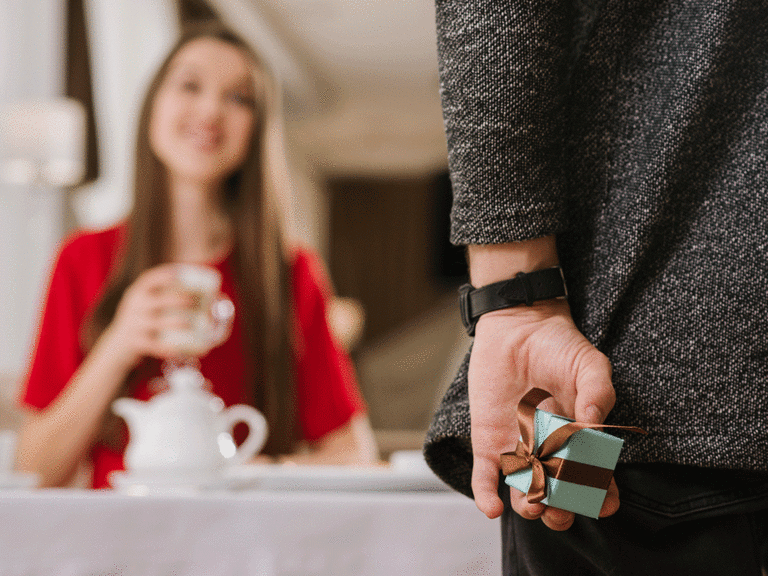 Photo: Photokrat | Shutterstock
You've purchased the ring, and you're ready to propose—but until that moment, you're probably wondering where to hide an engagement ring. Most proposals today are a surprise, so you'll need a discreet spot to keep it hidden until it's time to pop the question. According to The Knot 2022 Jewelry and Engagement Study, which surveyed over 5,000 engaged couples last year, 29% of proposals were a complete surprise. (Over half of all respondents knew the proposal was coming eventually but weren't sure exactly when it would happen.) If you also want your engagement to be a shock to your S.O., you'll need a spot to keep the jewel hidden until you're ready. While there's not one ideal place to hide an engagement ring box, some are better than others.
If you need help determining where to hide an engagement ring before you propose, we've got you covered. Below, you'll find all the best places to hide the jewel so your partner will never discover it.
In this story:
How to Hide an Engagement Ring Box
It's best to keep an engagement ring in its box to protect the jewel. Since an engagement ring is a valuable purchase, take the time to secure and insure it. To maintain the surprise, conceal the box so your partner won't get suspicious if they find it. Put the packaging inside a bag, or wrap it in an old shirt in the back of your clothing drawer. Or, go a step further by hiding it in the pocket of an out-of-season coat or a bag you rarely use.
Do a sweep of your house to discover clever spots your S.O. will never suspect. As long as you hide the engagement ring box in a clean and protected area, your ring should be safe until you're ready to pop the question.
Where to Hide an Engagement Ring
Ultimately, you know your space better than anyone else. If you're unsure where to hide an engagement ring at home, consider all the places your partner will never look. Maybe that's in a jacket pocket or deep inside your arts and crafts drawer. No matter which spot you choose, ensure the ring box is camouflaged so they'll never catch on to the surprise.
The Knot Expert Tip: Select a hiding spot removed from potentially harmful agents like food, water or chemicals. Keeping the engagement ring in a dry, safe area is an ideal way to prevent damage. If possible, place the engagement ring higher up so it's protected from pets or children.
Here are some sneaky and creative ways to hide an engagement ring before proposing. (Don't forget to play the "Mission Impossible" theme song while you're completing the task.)
Hide the Ring In a Hollowed-Out Book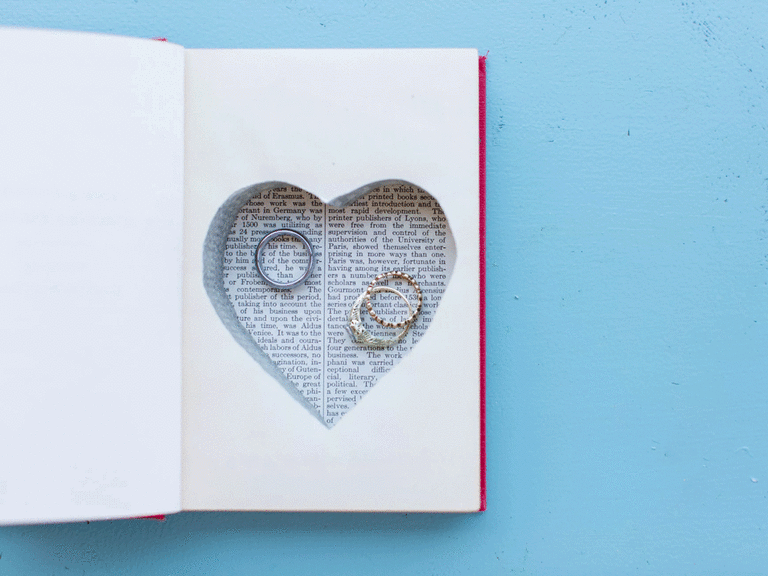 If you have a bookshelf full of books, hiding the engagement ring in a hollowed-out book is the perfect option since it'll be in plain sight. You can get crafty and DIY the hollowed-out book yourself or purchase a pre-made version––many of them start at $10 online. Depending on the book's thickness, you can keep the engagement ring and the ring box in the book.
If your partner is a bookworm, make sure the book isn't a genre they enjoy or an author they love. That way they won't be as eager to pick up and read the "book."
Hide the Ring In a Picture Frame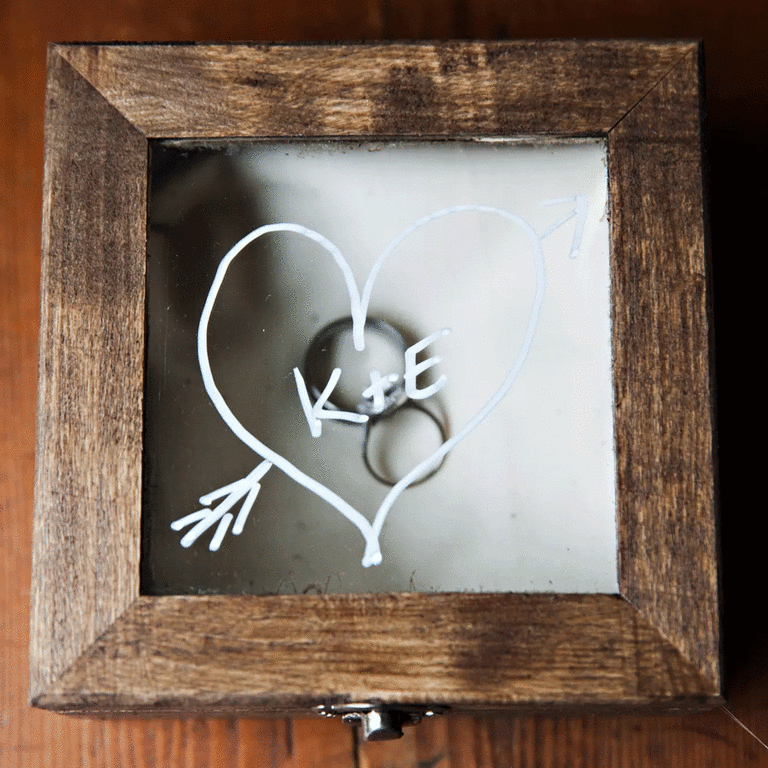 Depending on the size of the ring, another creative way to hide an engagement ring is by placing it inside or behind a picture frame. Yes, you can buy a picture frame with hidden compartments, but if you want to use one you already have at home, there are just a few simple steps you need to take.
Place the ring in a small plastic snack or sandwich bag to help protect it from dust, and seal the bag.
Tape the bag behind a picture of your choice.
Put the picture and ring inside the picture frame.
Secure the backing board, which keeps the glass, picture and mount in place, and then set the picture frame where you please.
The steps above work best for small rings. For large engagement rings, tape the bag to the back of the backing board and angle the picture frame so no one can see behind it.
Hide the Ring In a Bouquet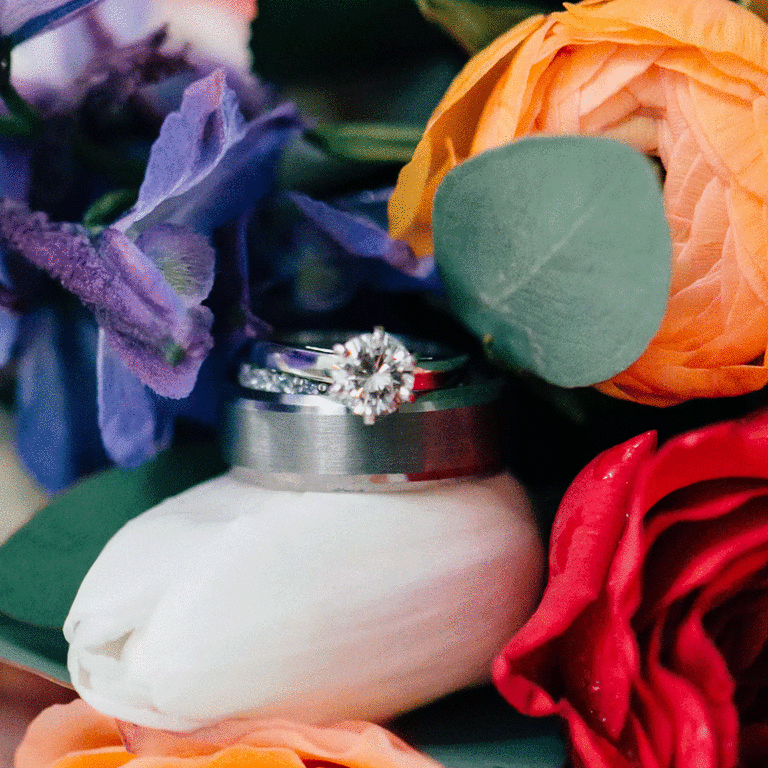 If you always have a bouquet of fresh (or artificial) flowers around the house, this where to hide an engagement ring idea could work for you.
Put the ring in a small plastic snack or sandwich bag to help protect it from dust. Try to find a bag that's green or close to the colors of the flowers so the bag blends in with the bouquet.
Tape or tie the bag into the middle of your bouquet, ensuring it's camouflaged to the naked eye.
Take the bouquet and place it in a vase of your choice.
If you use artificial flowers for this idea, you don't have to worry about water getting on the ring or changing out dying flowers.
Hide the Ring In an Exercise Bag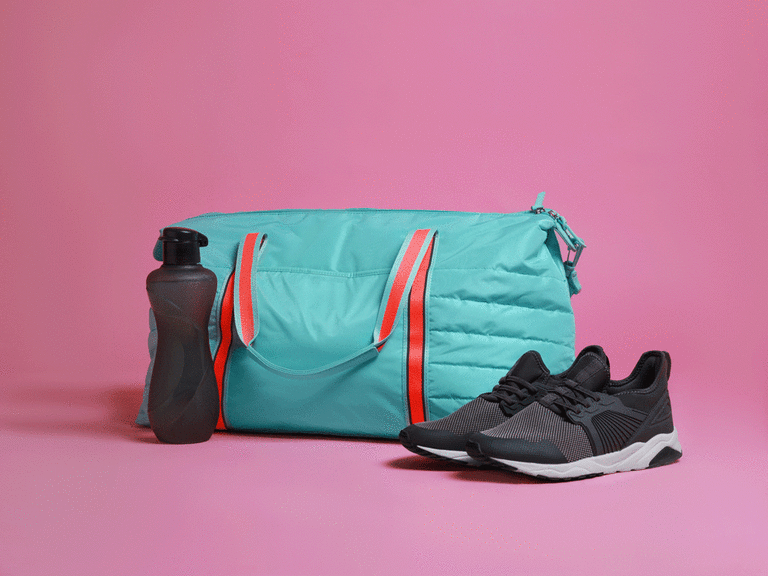 Most likely, your partner doesn't have a reason to look through your smelly exercise bag, making it one of the best places for hiding a wedding ring. Remember to keep the ring in one of the zippered compartments of the exercise bag. You don't want to mistakenly throw the ring in the washing machine with your dirty gym clothes.
Hide the Ring In a Pair of Socks
Here's how to hide an engagement ring box stealthily using socks. Find a pair of socks (calf-length is best) you don't wear as often, and tuck the ring box in one of the socks. Then, roll the two socks into a ball and place them in the back of your sock or underwear drawer. Unless your partner has a habit of randomly rearranging things in the house, we guarantee they'll never find the engagement ring.
Hide the Ring In a Video Game Case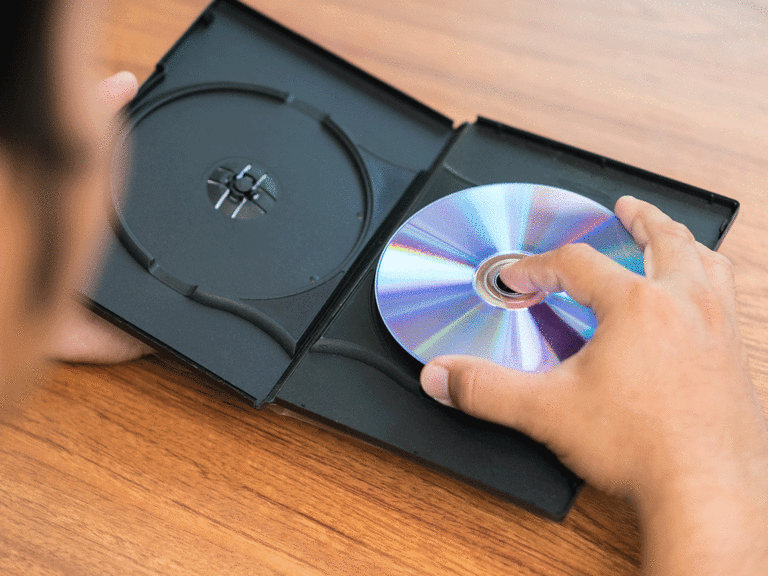 If your partner is an avid gamer, we suggest you steer clear of this idea, but if your future fiancé(e) prefers card games over video games, we think this idea is safe. Put the ring in a small baggie and put the bag inside the video game case. If you're doing this idea far ahead of the proposal, you may forget what game case you put it in and have to go through all your video games to find it. To avoid that scenario, write down the name of the video game the ring is in or use a permanent marker to make a small mark on the outside of the case.
Hide the Ring In a Sunglasses Case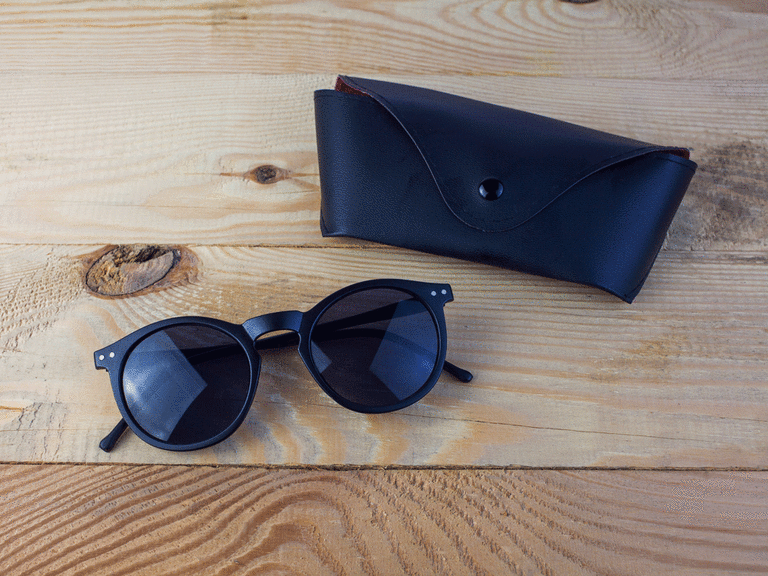 Another easy way to hide an engagement ring is to put it into a sunglasses (or eyeglasses) case. Depending on the ring box's size, you can fit it in the sunglasses case too. If you have numerous sunglasses cases, we suggest putting a sticker on the bottom of your chosen one or marking it with a writing utensil so you can easily find the ring later.
Hide the Ring In a Shoe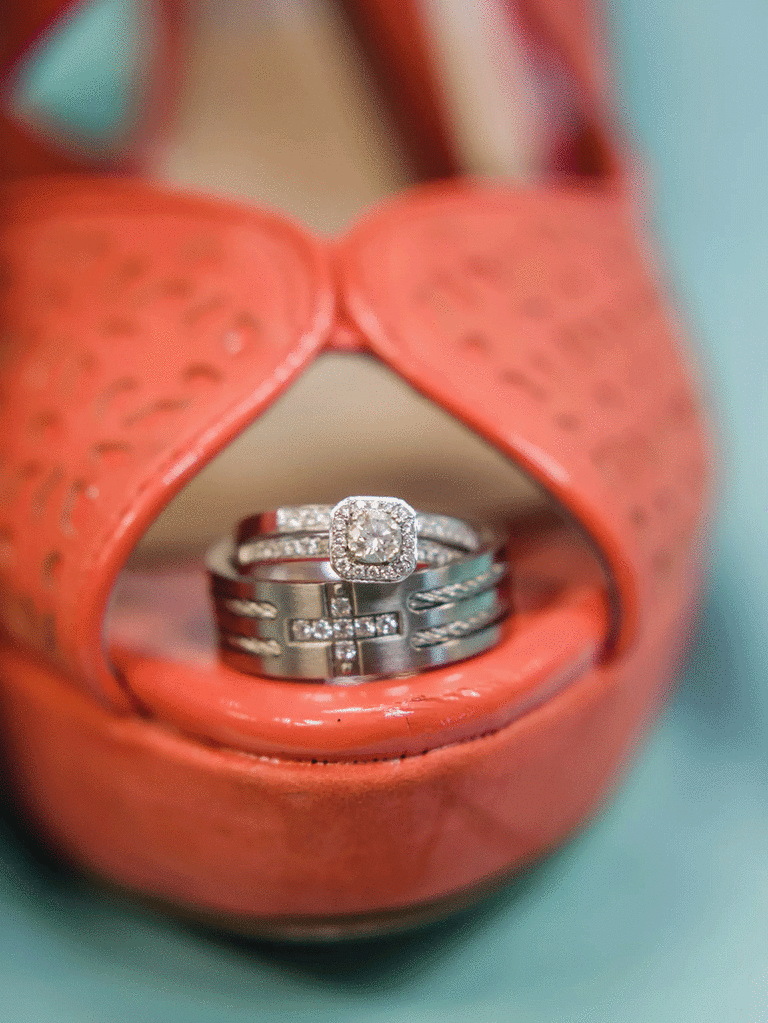 Another place you might have thought of hiding an engagement ring box is in a shoe. Choose any closed-toed shoe you don't wear as much, and stick the ring box inside the front of the shoe (the toe area). If you have a pet that loves to mess around with shoes, we advise you to keep the special shoes on your closet shelf so your pet can't reach them.
Hide the Ring at the Back of a High Shelf
One of the simplest places to hide an engagement ring box is behind something on a high shelf. Conceal the ring behind books, action figures, vases, candles or whatever you have to. After you hide the box, check from every angle (consider their height while doing this) it's not visible so your partner can't accidentally see it from afar.
Hide the Ring Amongst Out-of-Season Clothing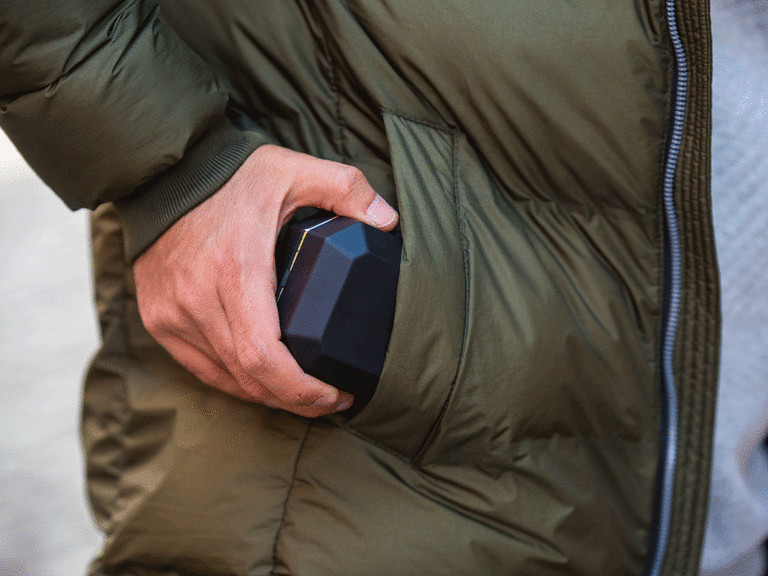 This idea is great because your boo won't suspect a thing. If it's April, put the ring in your Halloween costume storage box, and if it's winter, wrap the engagement ring in a swimsuit. As long as your partner isn't the spring cleaning type, your secret will be safe until the big day.