The Number One Thing Your Skin Needs Before Your Wedding
It may not be what you think.
We have included third party products to help you navigate and enjoy life's biggest moments. Purchases made through links on this page may earn us a commission.
There's a common narrative surrounding weddings that says you need to look "perfect" for the occasion. This can cause harmful pressures of shedding for the wedding and unrealistic ideas of "flawless" skin. You don't have to change anything about your complexion, but if you're wondering how to build a skin care routine for your wedding day (and for after the event), we're here to help—after all, it's an important life moment, so it's completely valid to feel pressure. "It can be enticing to try every product that your friends, favorite influencer or girl at Sephora recommends," says dermatologist Corey Hartman, M.D. But here's the truth: Overdoing your skin care can do more harm than good.
In fact, your skin likely needs less, not more, when it comes to your routine. "Too many products can lead to facial breakouts or facial irritation (such as a rash called irritant contact dermatitis)," says dermatologist Onyeka Obioha, MD. Imagine slathering on all the gels, creams and serums you can find only to break out in acne or rashes right before your wedding. Doesn't sound ideal, does it?
If you're overloading your skin, these reactions can be a result of many different things. You could potentially be allergic to a certain ingredient or extra-sensitive to a specific active. "Once you apply [all of these products], it's really hard to identify which product is bothering you," explains dermatologist Papri Sarkar, MD. In order to figure out which product is the culprit, you have to stop use of everything, wait for your skin to heal, and then add each item back in one at a time. "This often causes unnecessary stress because there's an invisible countdown clock running down in the background."
So, what's the answer to nailing your pre-wedding skincare regimen then? Consult a board-certified dermatologist ASAP. "As a board-certified dermatologist, I help people develop proper skin care regimens and tailor their skin care to be as simple as possible while being as effective as possible," Hartman says. "The first step is usually to pare down the products in the bag. Not only can too many products be confusing, expensive and redundant, it can also be irritating, damaging and counterproductive to the goal at hand."
Of course, it's not about having perfect skin. It's normal to have visible pores, fine lines, wrinkles—even breakouts. Your partner is marrying you for you, so you don't have to change anything leading up to the wedding. But simplifying your routine is a way to get your skin to a healthier, happier level. Plus, it could save you money, time and stress.
Keep in mind it will take time to see results, so it's best to overhaul your routine ASAP. You can start as early as a year out from your wedding, but no less than 4 months before your day. "Slow and steady wins the race," says dermatologist Dhaval Bhanusali, MD. "I can't remember a time when anyone overhauled their routine overnight and had perfect skin the next day—it takes time."
Streamlining your routine will serve you after you and your partner exchange vows too. "Getting on a good skin care routine is a good idea no matter what you're dealing with in life," explains dermatologist Caren Campbell, MD. "Simple, consistent skin care routines are best for your sanity." So, step away from that new face mask and read on to find out exactly how to build a skin care routine.
How to Build a Skin Care Routine for Your Wedding
Everyone's skin is different and requires different products. If you're happy with the way your skin looks, there's no reason to rock the boat. If you're hoping to address a certain skin concern (such as redness or dryness), you'll likely need additional products to achieve your goals. A pro can help you identify exactly what to use so you can feel your most confident. Below are the essential building blocks of any skin care regimen. The list may be shorter than you'd expect, but Obioha says that's the point. "Quality over quantity here. It's not the number of products, it's the type of products."
Find a Gentle Cleanser
Washing your face is an essential step in your grooming routine. It clears away any dirt, sweat and bacteria that has accumulated on your complexion, which helps ward off breakouts and keeps your skin from looking dull. However, the type of cleanser you're using matters. Search for a soap-free, non-irritating, pH-balanced face wash. This will cleanse your skin without stripping it of its moisture. Using a harsh, drying formula can cause your skin to overcompensate by producing more oil—which can lead to more breakouts. Or, your complexion could get red and flaky as a reaction. Keep that from happening by using a gentle cleanser, like the ones below.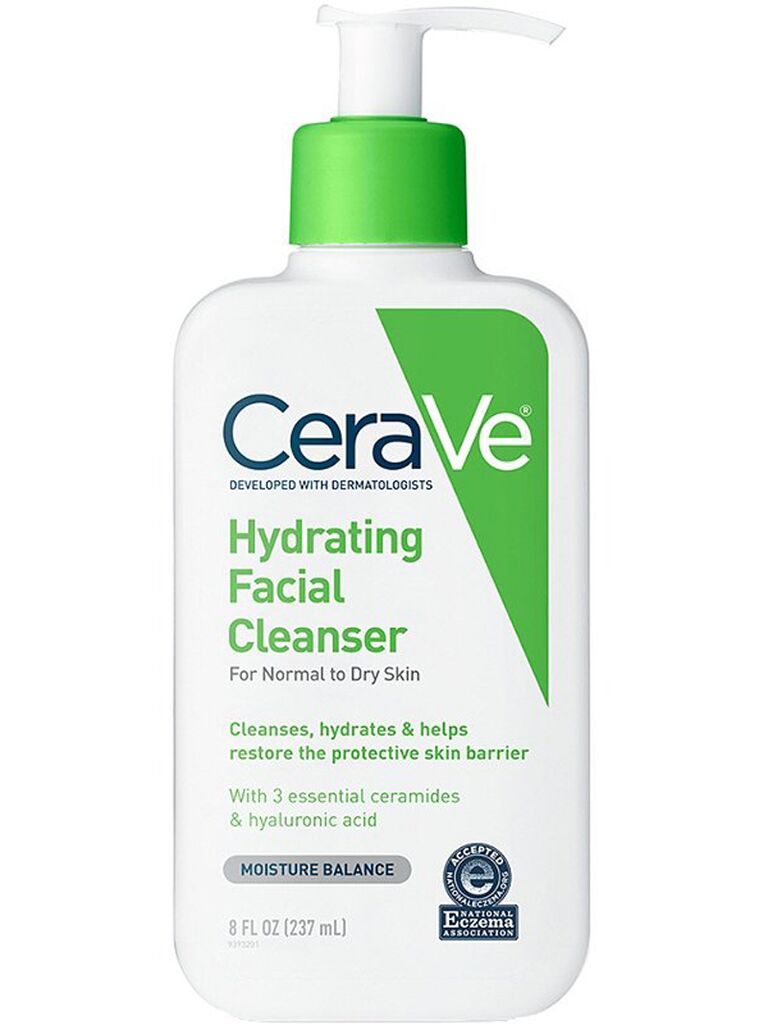 This basic formula contains skin-loving ingredients like ceramides and hyaluronic acid to cleanser your skin without damaging its barrier.
Cerave hydrating facial cleanser, $11, Ulta.com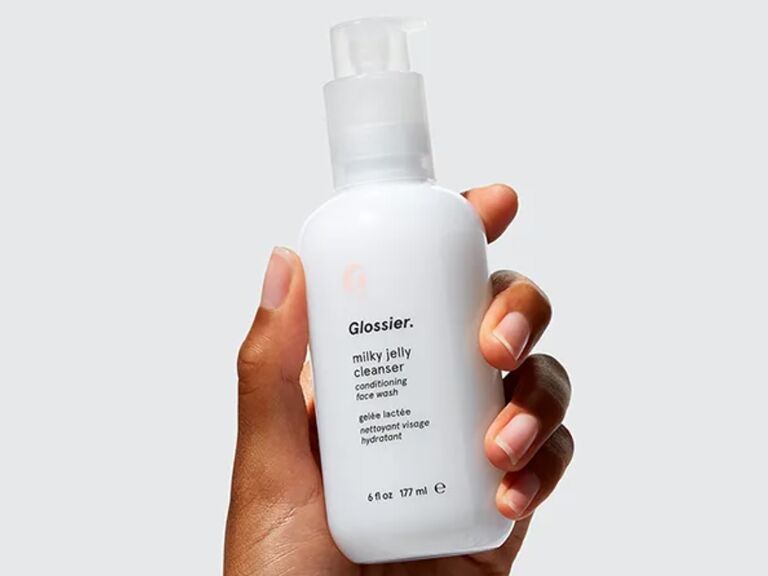 You may know Glossier for their cult-favorite makeup items, but this pH-balanced cleanser is an acceptable choice for your daily cleanser.
Glossier milky jelly cleanser, $18, Glossier.com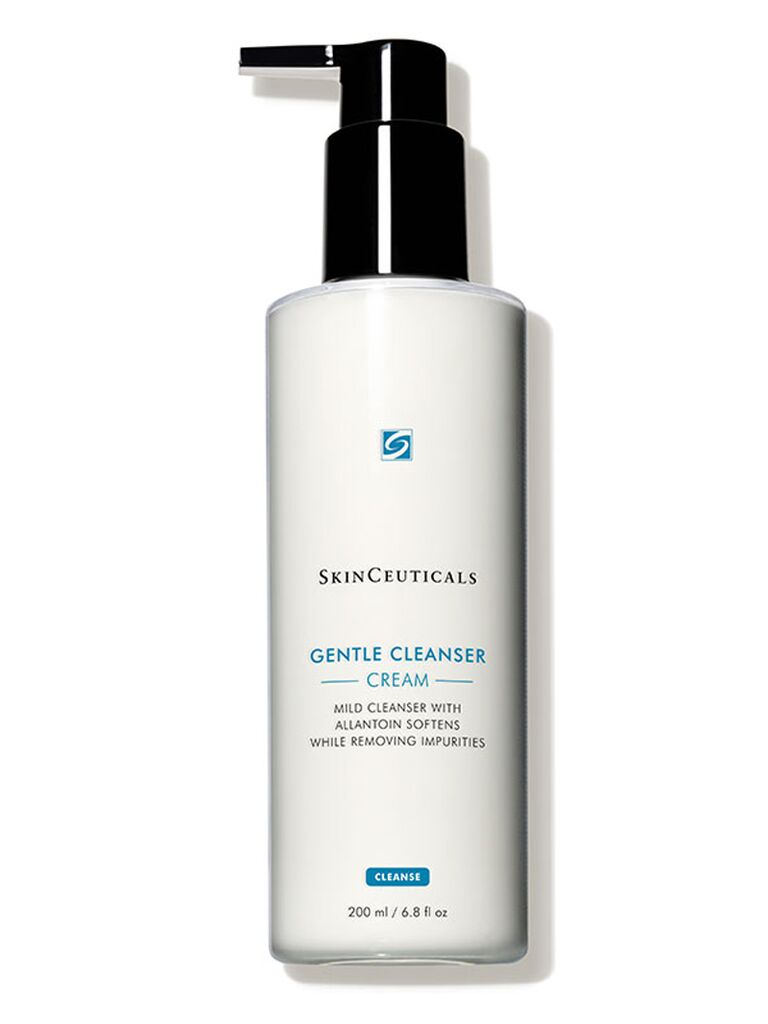 This mild cream cleanser will clear away any impurities without stripping the skin.
SkinCeuticals gentle cleanser, $35, SkinCeuticals.com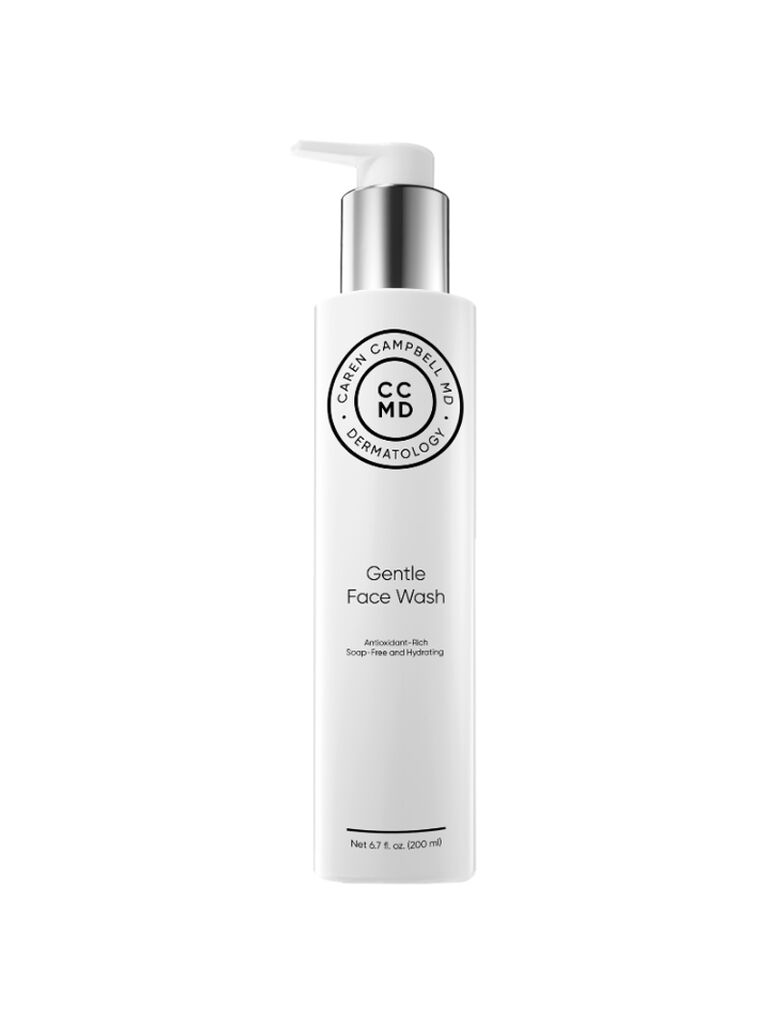 Pick up a face wash made by a pro. Campbell's gentle cleanser is soap-free and full of protective antioxidants.
CCMD gentle cleanser, $35, CarenCampbellMD.com
Add an Antioxidant
You've likely heard of antioxidants in the context of food. They're found in produce like berries and offer several health benefits. But they also help protect and improve our complexion when applied topically. You can add an antioxidant into your routine by picking up a vitamin C serum. Think of a serum as a vitamin for your skin: It's a targeted, potent treatment that addresses a certain concern. Vitamin C, however, does so many wonderful things for our skin. It helps protect our skin from UV damage, free radicals and pollution from the environment (especially handy if you live in a congested area). It also offers anti-aging benefits, such as minimizing fine lines. Finally, the burst of antioxidants on your skin brightens your complexion (hello, wedding glow), minimizes hyperpigmentation and staves off acne.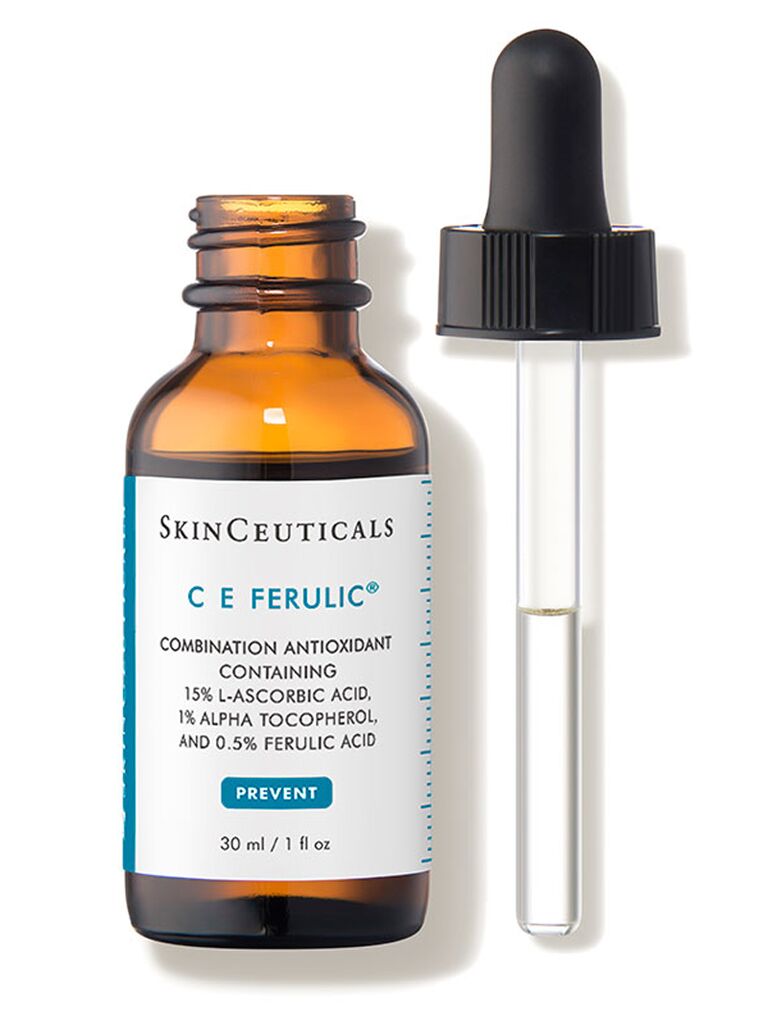 Recommended by multiple dermatologists, this serum is clinically-proven to protect and improve your complexion. This formula is best for combination or dry skin types.
SkinCeuticals C E Ferulic, $166, Dermstore.com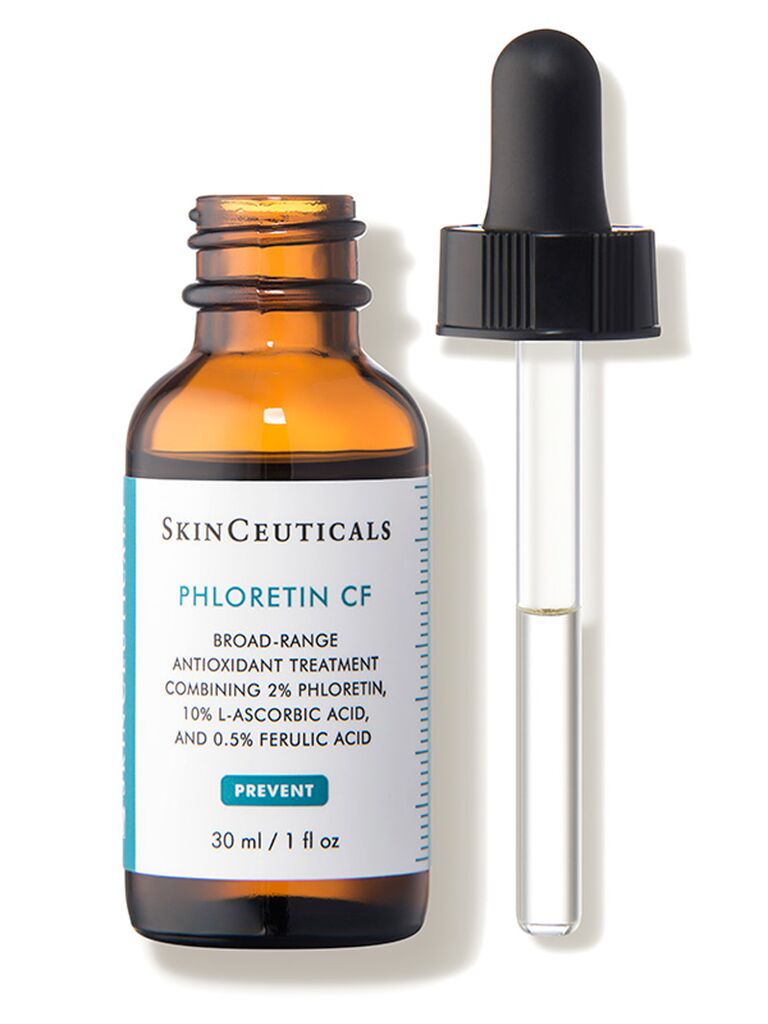 Have oily skin? Get the same pro-approved treatment with this formula, which offers the same benefits as C E Ferulic.
SkinCeuticals Phloretin CF, $166, Dermstore.com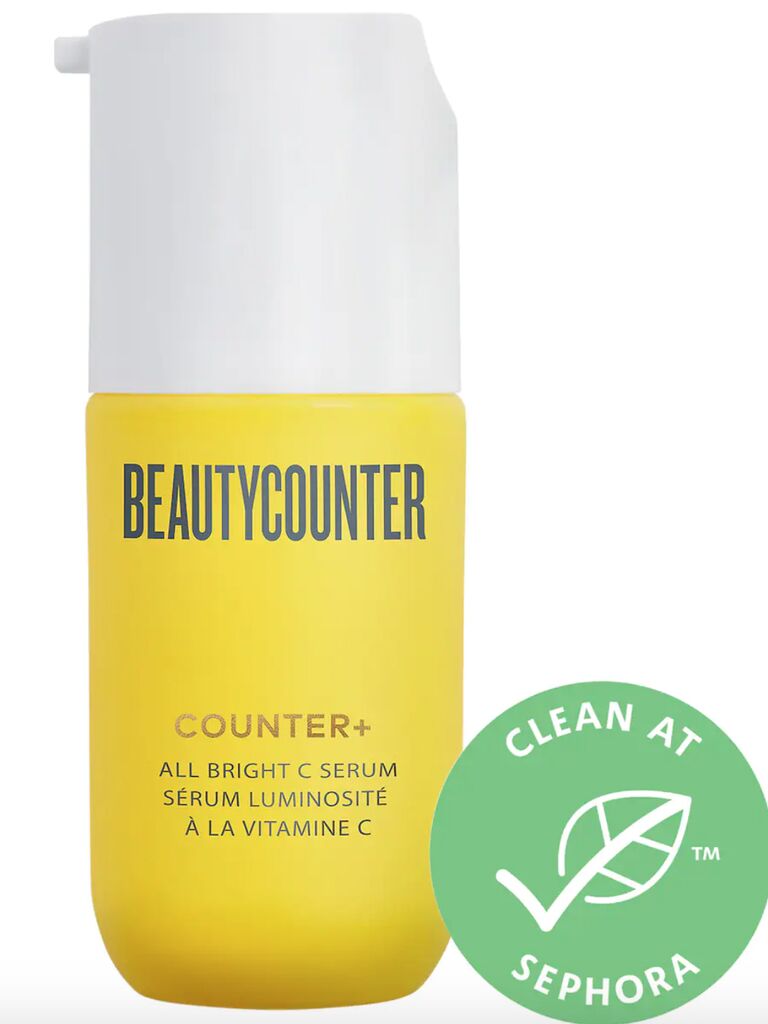 This clean formula offers a unique blend of vitamin C and turmeric for a skin-brightening formula that will make your skin glow.
Beautycounter Counter+ All Bright serum, $79, Sephora.com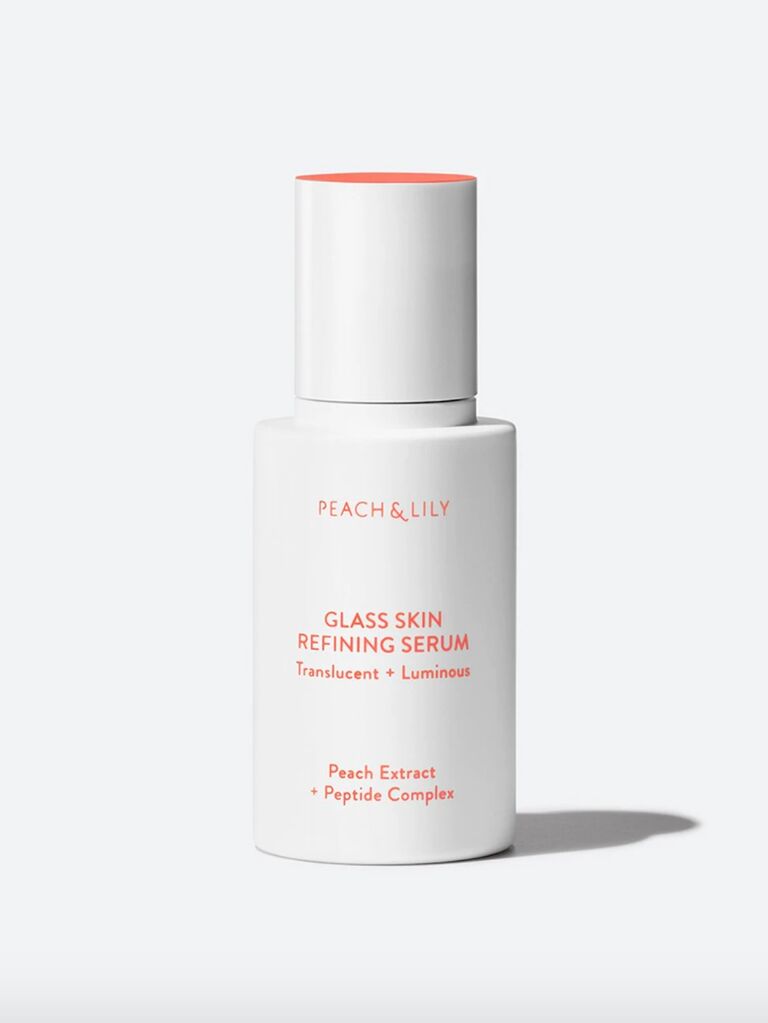 This cult-favorite serum combines peach extract with hyaluronic acid and niacinamide (a form of vitamin B known to calm the skin).
Peach & Lily Glass Skin refining serum, $39. Ulta.com
Moisturize Your Skin
Another key component of your vanity lineup is moisturizer. After washing your face, you need to replenish and lock in the moisture you may have lost. As with your cleanser, the type of moisturizer you use matters. Drier skin types might require something heavier than oily, acne-prone skin. Considering a facial oil instead of a cream, lotion or gel? Campbell warns that applying oil (the root cause of acne) to your face will likely lead to more breakouts. Instead, she says it's best to look for a formula that contains vitamin B3 and hyaluronic acid.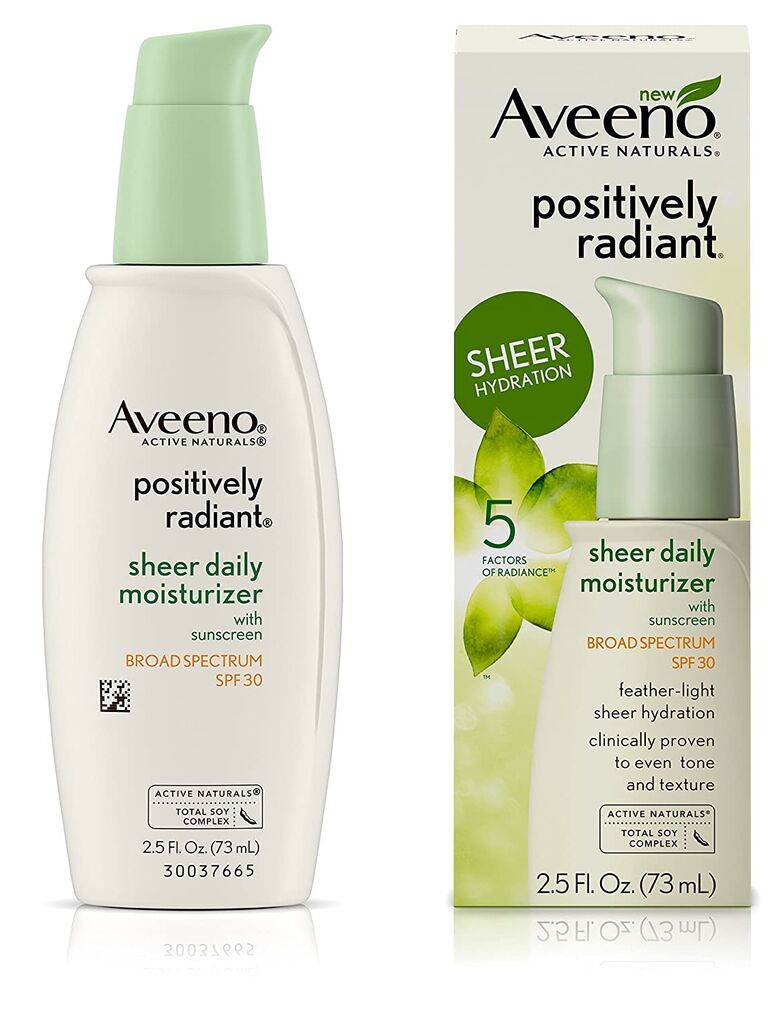 Bhanusali reccomends this simple formula because it has soy, which can help with hyperpigmentation.
Aveeno Positively Radiant daily facial moisturizer with broad spectrum SPF 30, $14, Amazon.com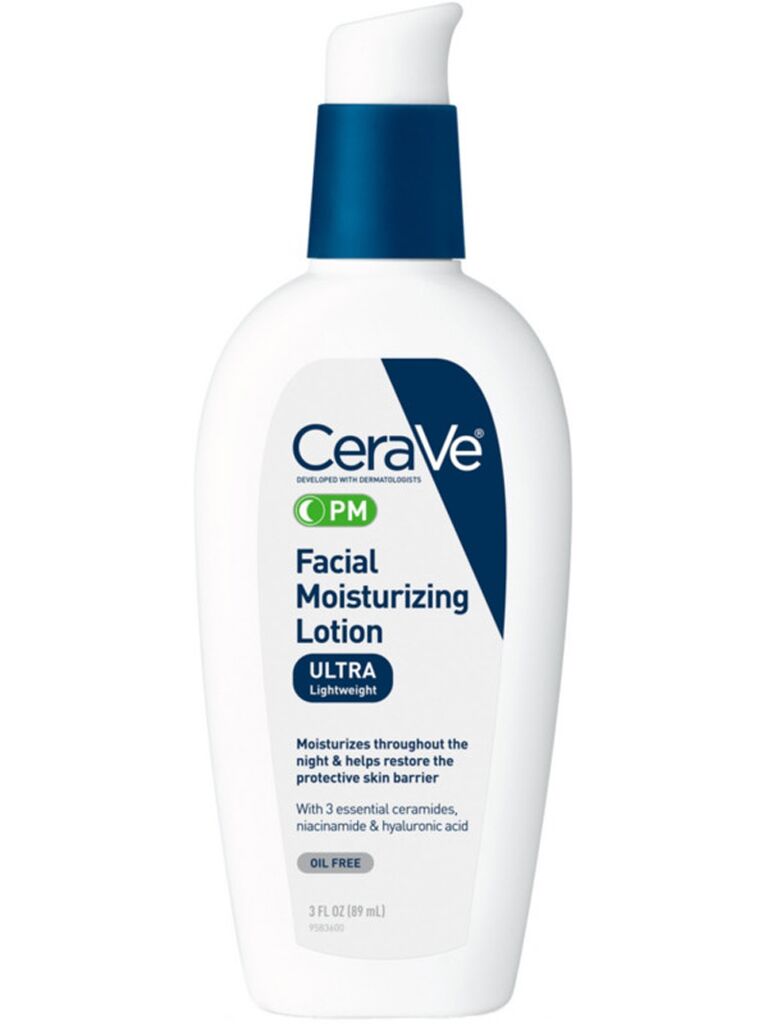 This calming formula has soothing ingredients like ceramides, niacinamide and hyaluronic acid.
CeraVe PM facial moisturizing lotion, $14, Amazon.com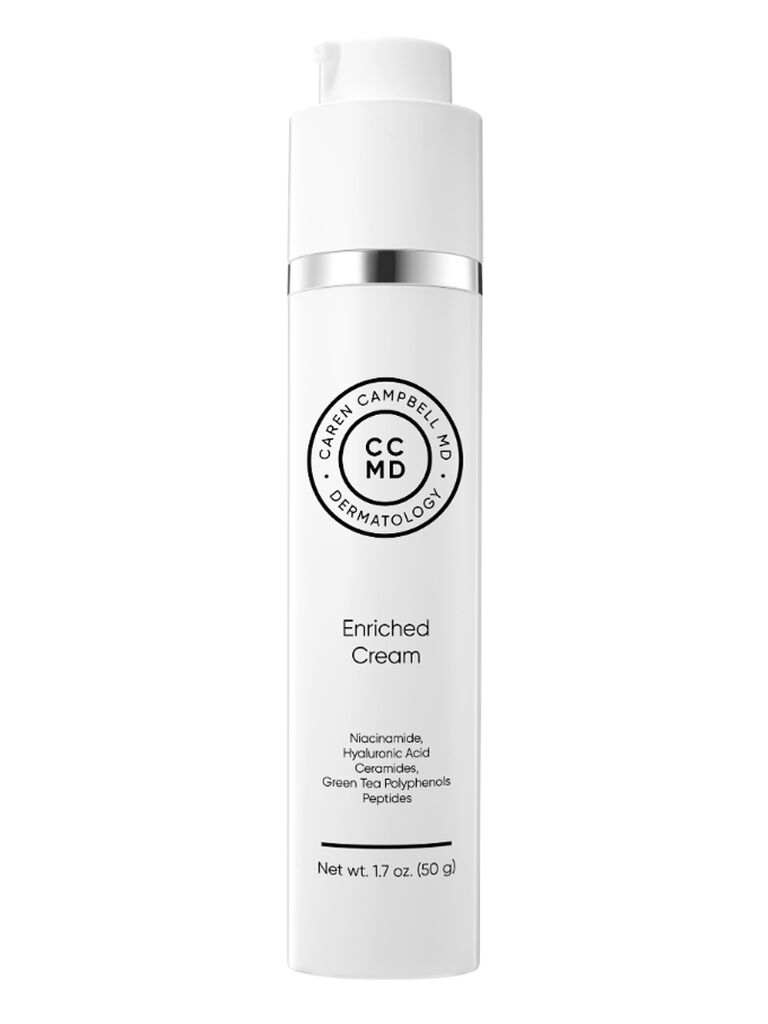 Campbell says this blend of niacinamide, hyaluronic acid, ceramides, green tea and peptides is great for all skin types—especially dry ones.
CCMD enriched cream, $90, CarenCampbellMD.com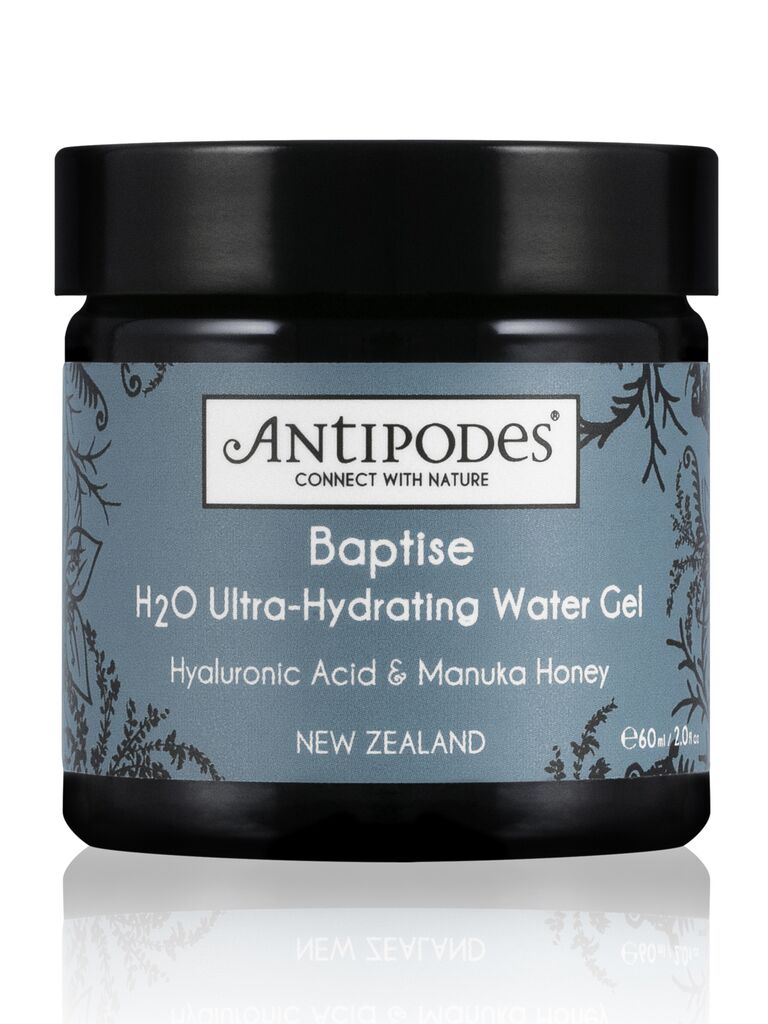 Hydrate your skin with this celebrity-approved, New Zealand-based brand. This formula contains hyaluronic acid as well as soothing manuka honey for hydrated and happy skin.
Antipodes Baptise H20 ultra-hydrating water gel, $38, Amazon.com
Layer on SPF
Yes, you read that right. You should be applying sunscreen every single day—even on cold, cloudy days in the winter. Experts recommend using a mineral-based, broad-spectrum sunscreen. Look for anything with an SPF of 30 to ensure you're properly protecting your complexion from damaging UV rays, the main cause of aging. Apply about a nickel-sized dollop to your face and neck (don't forget your eyelids and ears). Reapply throughout the day for maximum protection.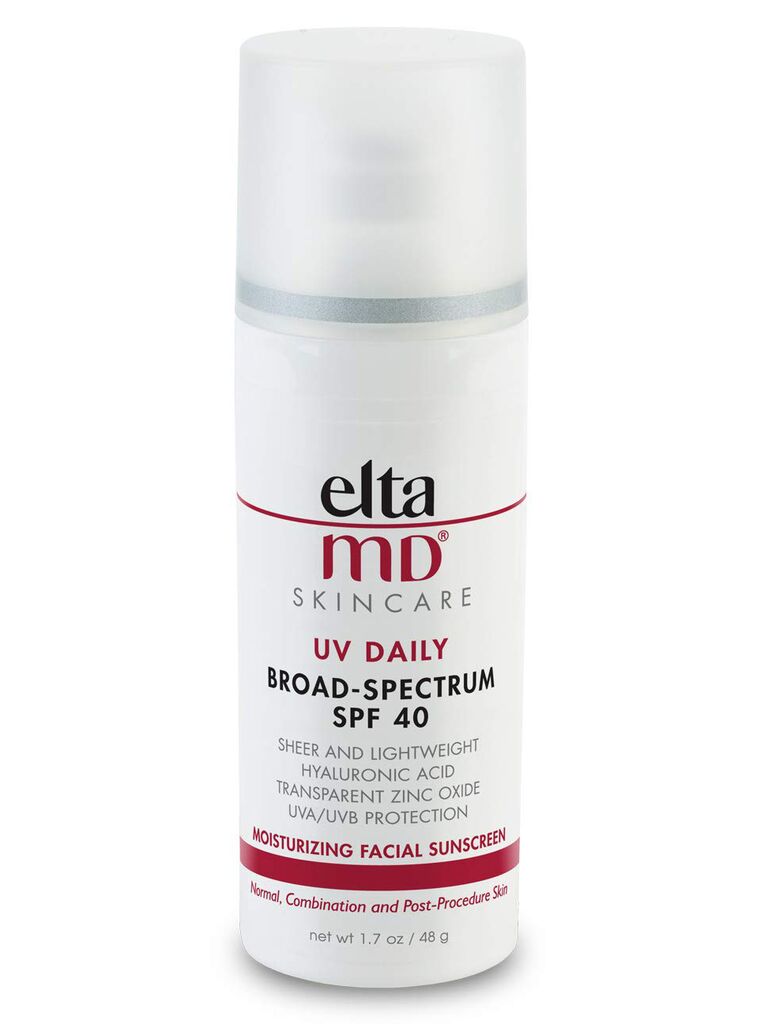 A dermatologist-favorite, this popular sunscreen will have your skin completely covered. If you're acne-prone, consider the UV clear formula.
EltaMD UV Daily facial sunscreen, $30, Amazon.com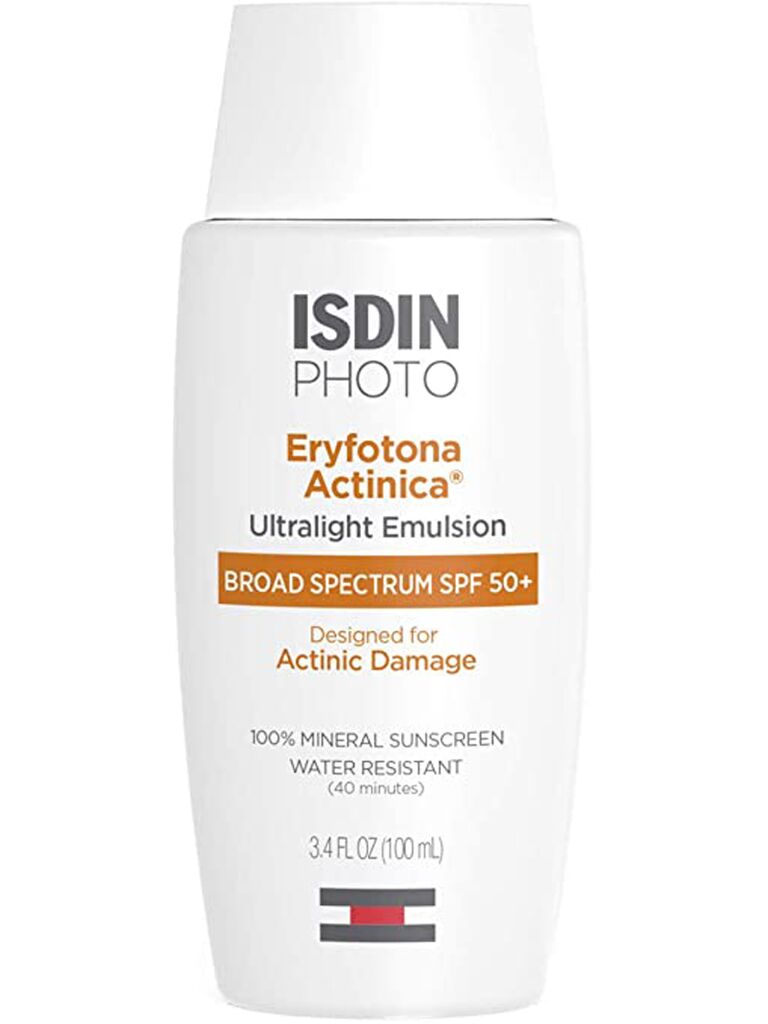 Hartman says this is his favorite sunscreen because it's a light emulsion that won't cause irritation—plus it doesn't leave a whitecast on deeper skin tones.
ISDIN Eryfotona Actinica, $55, Amazon.com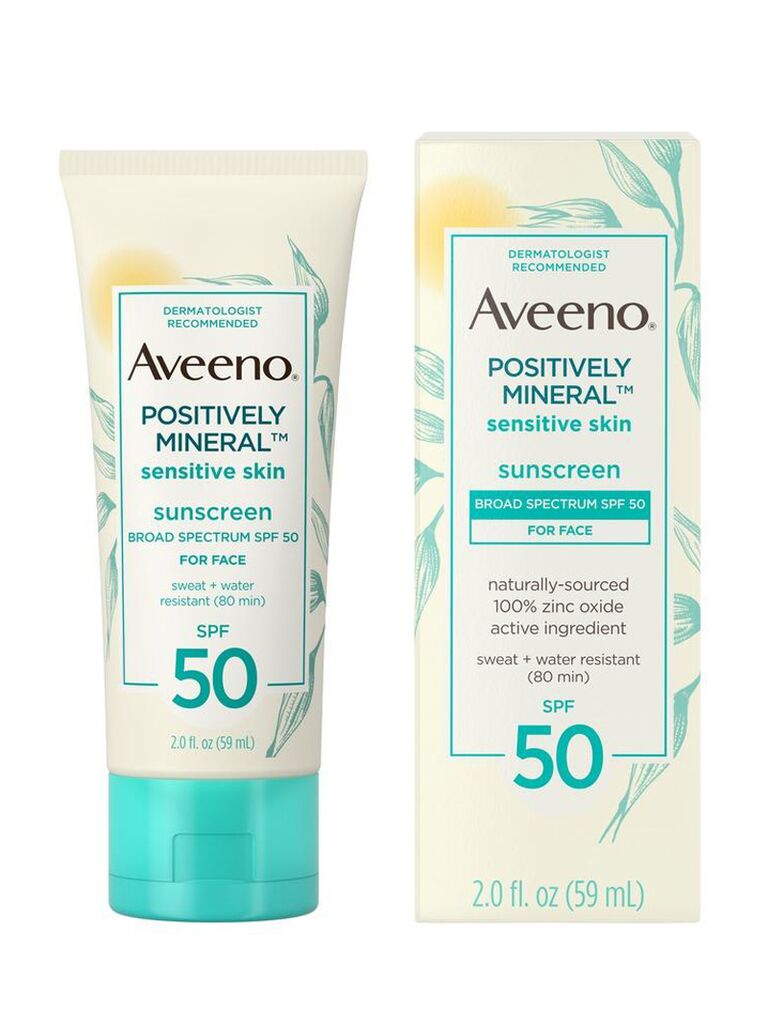 Obioha likes this mineral-based formula because it blends in well with all skin tones, including deeper ones.
Aveeno Positively Mineral, $9, Amazon.com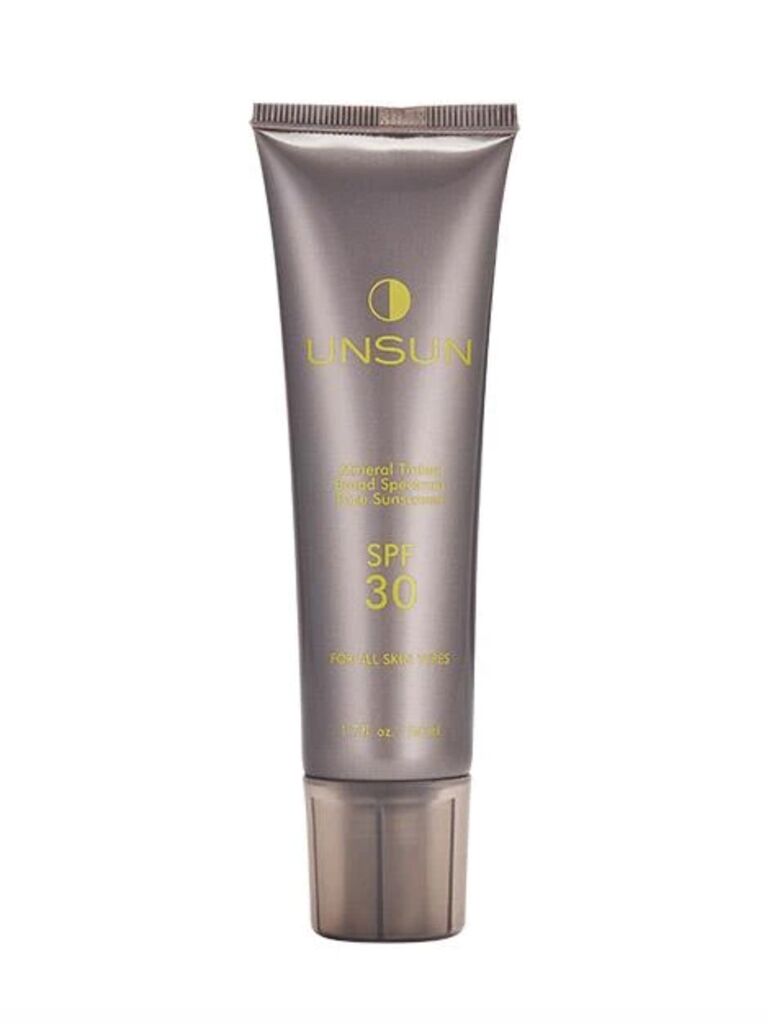 This creamy sunscreen has an SPF of 30 and a slight tint that will blend seamlessly into your skin.
Unsun mineral tinted face sunscreen, $29, NakedPoppy.com
Use a Retinoid
The final must-have item in your lineup is a retinoid, a clinically-proven anti-aging product. It fights signs of aging by reducing the appearance of fine lines and wrinkles. Plus, it can help fade dark spots over time and mitigate breakouts. However, retinol products can have intense side effects, such as dryness, flaking and redness. Because of the harsher formula, start using this product six to eight months out from your wedding date. Use it once a week and gradually build up to everyday or every other day.
If you're dealing with intense sensitivity, consider the retinol-alternative bakuchiol. This trending plant-based ingredient offers similar results without so much irritation. Don't have the time to slowly integrate a retinoid into your routine before your wedding? Skip it and use something else. "Just use an exfoliator like a glycolic, lactic or salicylic acid once a week to brighten your complexion," Sarkar says. Exfoliate two to three times a week maximum so you don't damage your skin barrier. However, it's worth adding a retinoid back into your routine after the wedding for its long-term benefits. You can get a prescription retinol or buy one for yourself.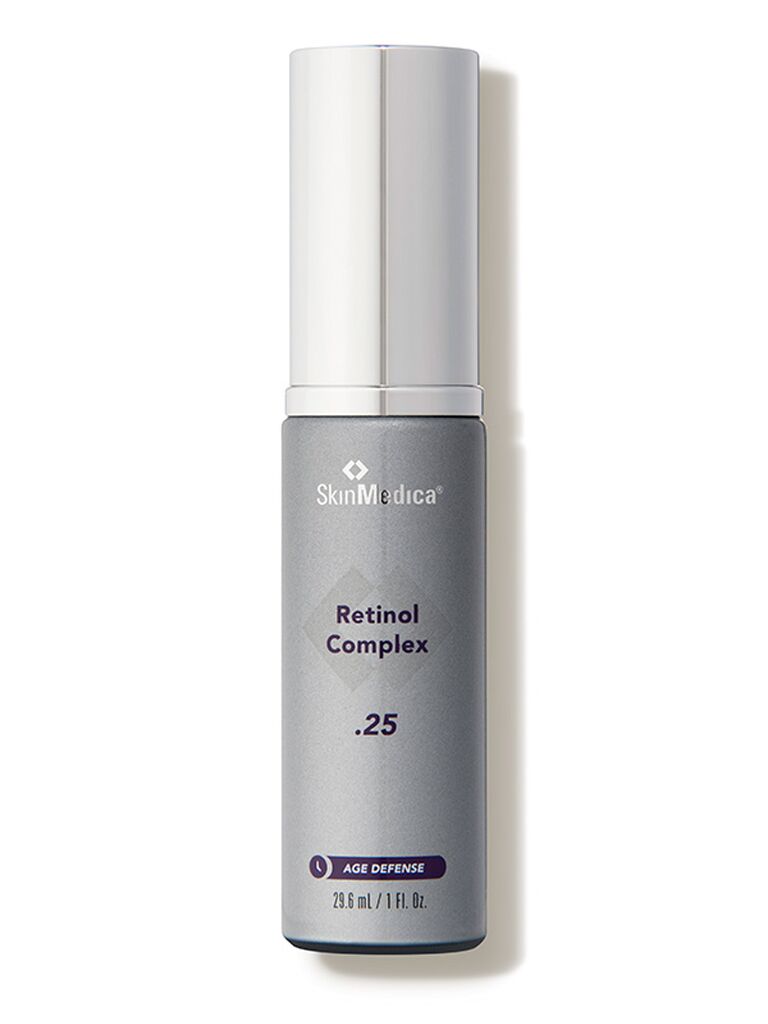 Obioha suggests this top-rated product because it's formulated to renew the skin's texture without irritating your complexion.
SkinMedica Age Defense retinol complex .25, $62, DermStore.com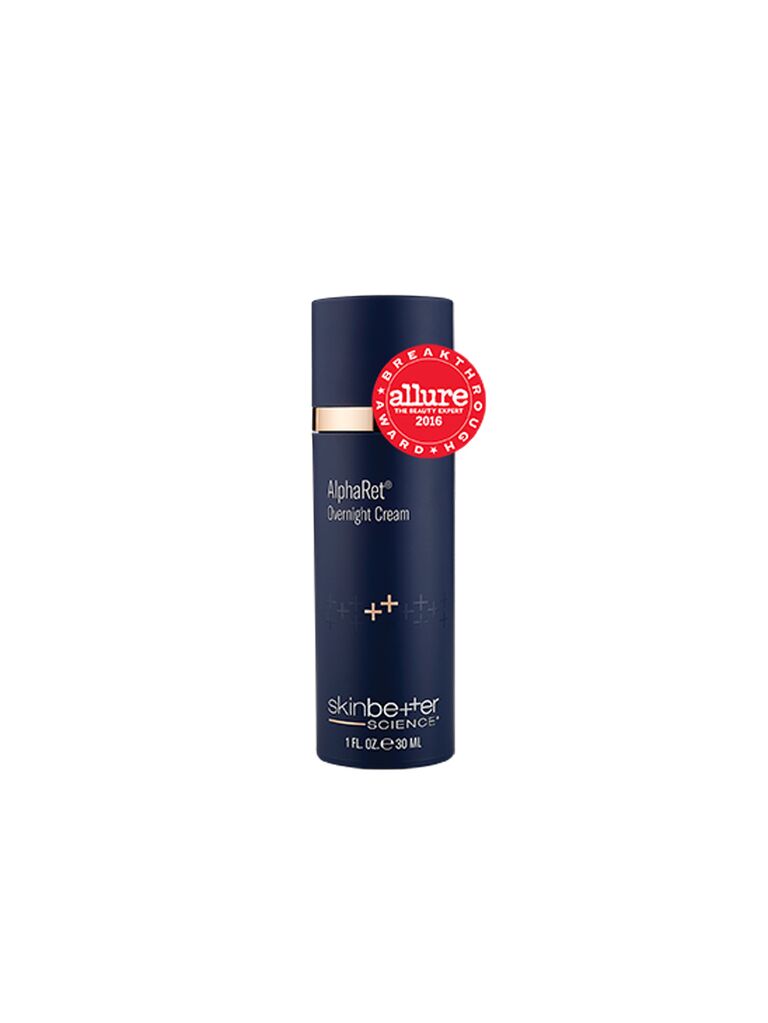 This award-winning product is Hartman's favorite because it contains prescription-strength retinol, alpha-hydroxy acid and glycolic acid, and causes little to no dryness.
SkinBetter AlphaRet overnight cream, $125, SkinBetter.com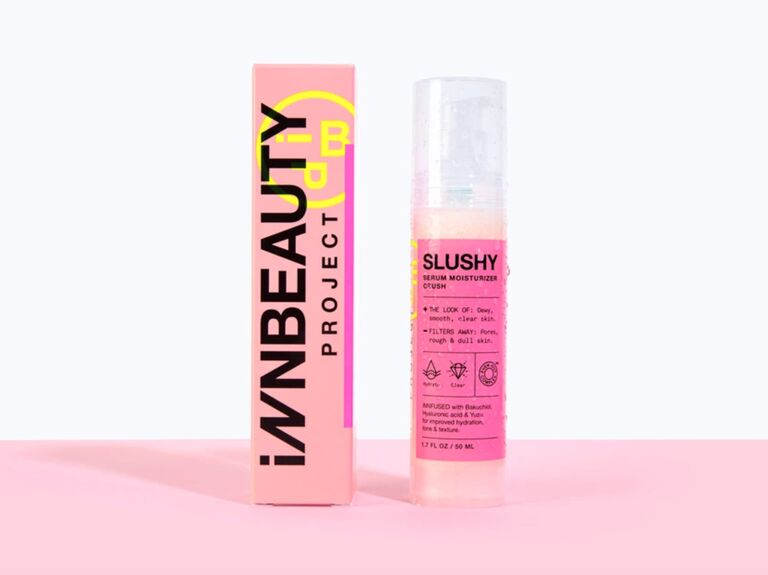 Obioha recommends this first-of-its-kind serum because it's packed with vitamin c and the retinol-alternative bakuchiol.
INNBEAUTY PROJECT Slushy serum, $28, InnBeautyProject.com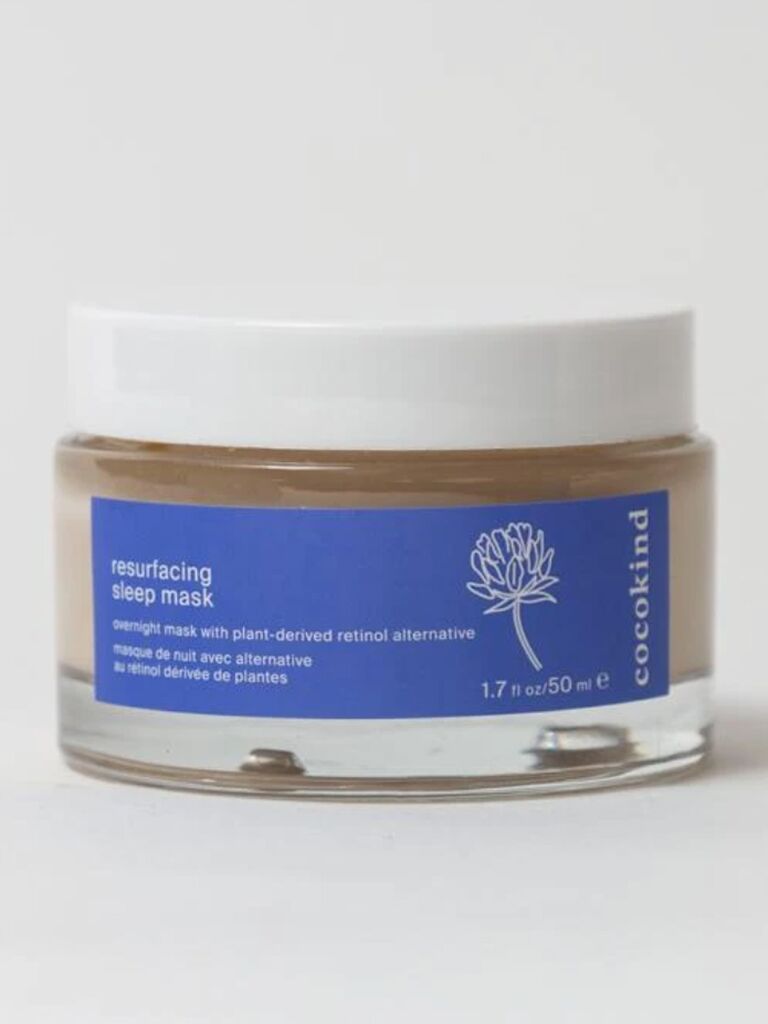 A cult-favorite, this overnight mask contains plant-derived bakuchiol to give you the benefits of retinol without so much irritation.
Cocokind Resurfacing Sleep Mask, $22, Ulta.com
Wedding Skincare Routine
Now that you have all the products, how do you use them? Here's exactly what order to apply your skin care lineup.
Morning Wedding Skincare Routine
Start the day by washing your face with a gentle facial cleanser and warm water. It will clean off anything that might be on your face from sleeping. Pat your skin dry with a towel and apply one to two drops of a vitamin C serum onto your fingers. Press it into your skin, wait for it to sink in, and then lock it in with moisturizer (don't forget your neck). Top it all off with the sunscreen of your choice, and you're good to go.
Evening Wedding Skincare Routine
Before you go to bed, wash your face again with the same non-irritating face wash. After, apply a dime-size amount of whatever retinoid you're using all over your face and seal it in with your moisturizer. If you're dealing with an active breakout, Dr. Obioha recommends using a spot treatment like INNBEAUTY PROJECT Overnight Pimple Paste to help calm it. She suggests this formula because it addresses the blemish without irritating the surrounding skin. You can also use benzoyl peroxide for acne, but it's very drying and can cause redness or flaking on surrounding skin.
We know: What about eye cream? Turns out, you don't actually need eye cream. "An antioxidant and sunscreen during the day and retinoid at night are essential, but everything else is sprinkles on top," Campbell says. But you certainly can add an eye cream into your routine if you'd like. "If you've optimized your skincare routine and you're a go-getter who can add the extra step to your skincare routine, great! Go swipe eye cream under the eyes—but not at the expense of your other steps."
Of course, you may need extra, dermatologist-recommended products to address certain concerns you have. However, these five products are the main items you need in your lineup. Getting on a consistent, expert-approved routine will do more for your skin than a brand-new sheet mask or chemical peel could ever do. Plus, you won't have any unexpected breakouts or rashes to deal with leading up to your nuptials. Unlike other aspects of your wedding, when it comes to your skin, less really is more.