What My Mormon Wedding Was Really Like
Here's why I'm glad that I included religious traditions in my wedding day.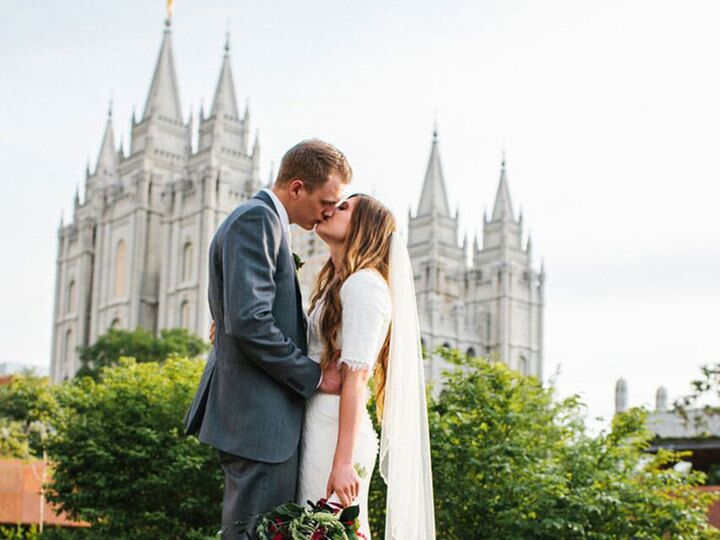 Mary Claire Photography

Having grown up in Utah, Mormon weddings were all I really knew. It wasn't until working in the wedding industry did I learn and admire many meaningful traditions that other faiths practice, which only deepened my appreciation for the cultural aspects in my own wedding. Just as Judaism, Hinduism and many other religions have their own wedding customs, so do members of The Church of Jesus Christ of Latter-day Saints (more commonly referred to as Mormons). The day of my wedding came and went so quickly, but I often reminisce on those moments that made it so unique and special.
Two years ago, I arrived at the Salt Lake Temple in Salt Lake City with my better half to be married for all time and all eternity. I emphasize "eternity" because we believe that a temple marriage lasts for eternity, and not "until death do us part." I remember feeling butterflies of excitement, but also intense nervousness, because I knew eternity is a very long time to be committed to someone. But once we walked through the front doors of the temple, my nerves disappeared. I became enveloped with feelings of love and happiness, and everything felt right. I knew this man beside me was the person I would love, and who would love me, for all eternity.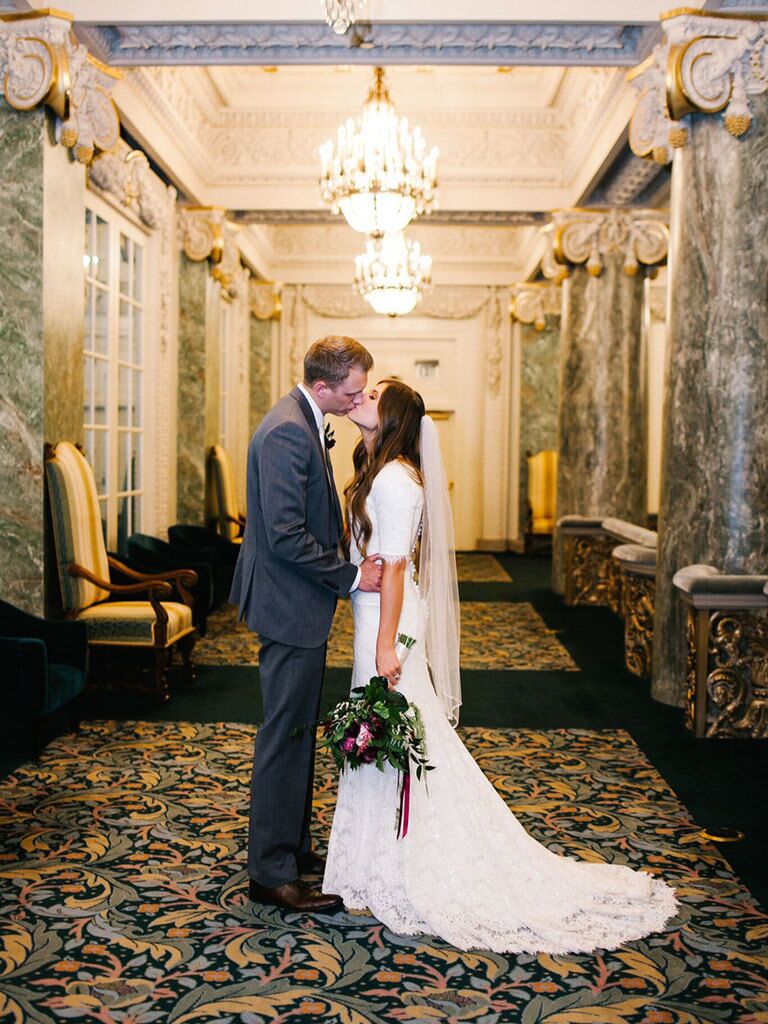 I chose to be married in the temple where my parents got married, but there are more than 150 LDS temples around the world I could have chosen from, each unique and grand but with key similarities. They're familiar to most as large, white, sometimes castle-like buildings with spires and a gold statue at the top. (Another perk of being married in a temple—it's completely free, because temples are funded by by member donations to the Church.)
Traditionally in Western weddings, to-be-weds don't see each other on the wedding day until their first look or walk down the aisle. In our case, we got to spend precious quiet time together in the temple prior to the ceremony. We said a prayer together before sealing the deal in a gorgeous white room ornamented with flowers and chandeliers. I wouldn't have ever wanted to leave that moment if it weren't for all my closest family members and friends waiting for us in the next room—and to be finally married, of course.
Inside every temple are bright, cheerful rooms for marriage ceremonies. There's an altar at the center of the room and chairs for guests on either side. Big mirrors flank opposing walls facing each other, creating an illusion of eternity that ties back to our eternal marriage belief. There aren't aisles to walk down—we walk through beautiful stained glass and wood doors. The altar is at the center of everything and all eyes were on us as we walked in together, knelt together, and embraced each other's hand.
I felt my husband's genuine love, along with the love of a higher being. We felt so warm having our closest friends and family circled around us. The ceremony ended after we both agreed to live devoted to each other and God for eternity, and then kissed over the altar.
There's always a grand exit from the temple doors to meet more guests who didn't attend the small ceremony. (Temples are sacred places of worship and only open to those who have made certain promises to follow the teachings of Christ. And since ceremonies are meant to be small and intimate, only our closest family members and some best friends were there in the room with us.) Every couple makes this first appearance their own, from a dip-and-kiss to a twirl, or sometimes thinking totally out of the box. In a way, it's like presenting yourself to the world as a married couple for the very first time, so it's really exciting. Without thinking much of it beforehand, we just did what came naturally from our excitement and threw our hands in the air before a kiss. We were officially Mr. and Mrs. Ramey.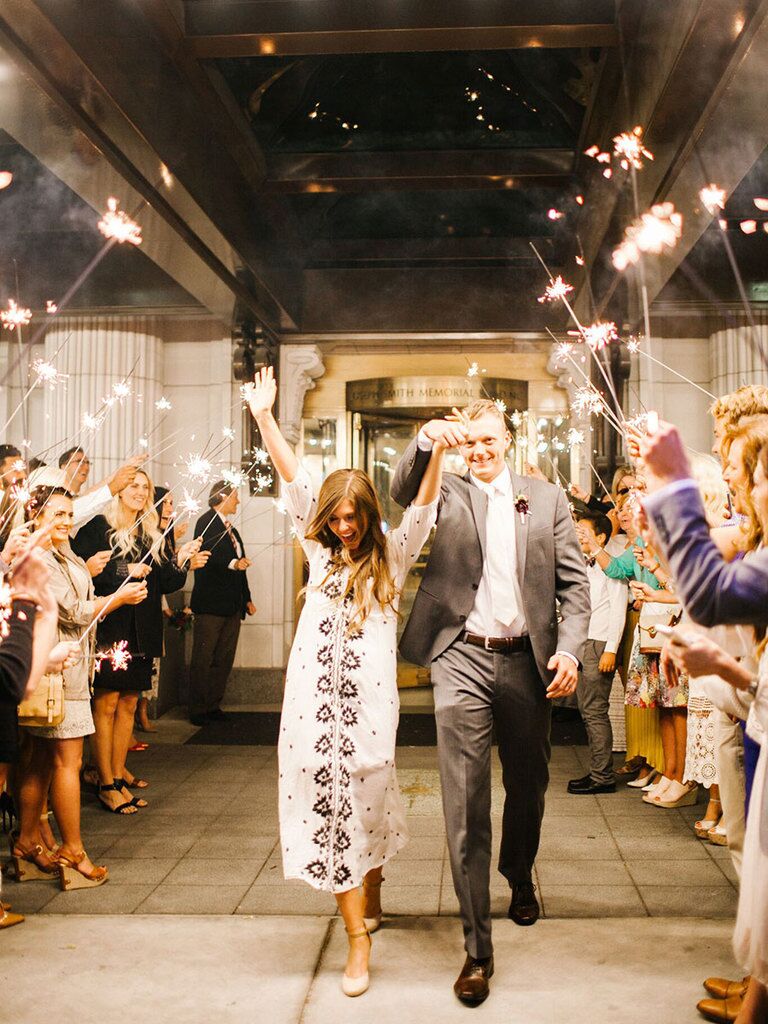 Later that evening, in a top-floor ballroom with windows overlooking Salt Lake City, we ate, danced and gave toasts. That is, toasts without alcohol. Mormon wedding receptions are similar to most traditional weddings, aside from the absence of alcohol. Members adhere to health-centered rules that include no drinking alcohol and no smoking. Although I had plenty of guests who weren't members of my faith, I like to think they didn't miss it with all the delicious food and cake. The night ended happily as we exited through a sea of sparklers and drove off in my late grandfather's 1931 Model A Ford.
Religious or not, most of us aim to make our weddings reflective of ourselves and our partner. Looking back, I'm grateful I chose to incorporate those religious traditions I grew up with that helped shape who I am.