Wedding Ceremony: When Do You Light the Unity Candle?
by The Knot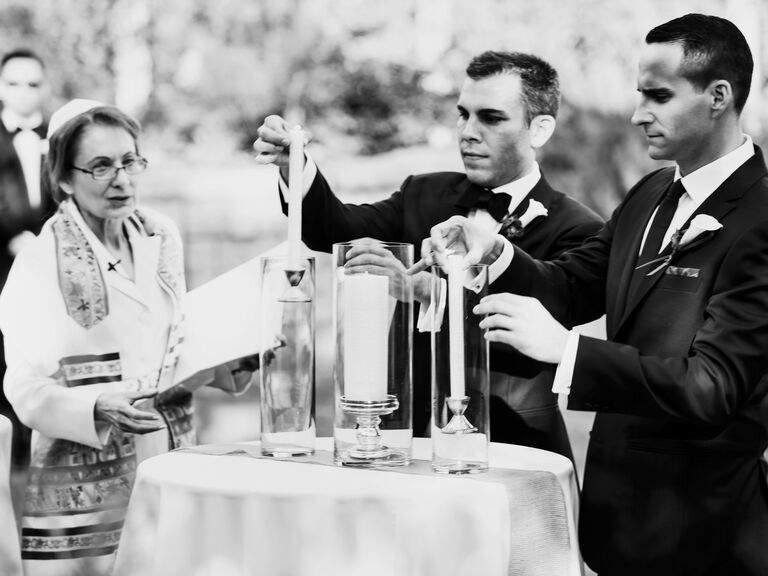 (Once Like A Spark) Photography
Q:
How does the unity candle work? When is it lit? Can the two sets of parents light it, and then the bride and groom use it to light theirs?
A:
The unity candle is lit by the bride and groom from two separate family candles, representing the union of your families and the fact that you and your fiance are creating a family of your own. Often your mothers light the family candles, and then you two each hold your family's candle to light the unity candle together (it may be a larger candle, or a different color, and it's placed in the center, with the family candles off to your respective families' sides). But your dads can be in on it, too -- a nice option, because it mirrors the commitment you two are making and reminds everyone present of your parents' commitments. Usually the unity candle is lit directly after you exchange vows.