15 Personal Takes On the Unity Sand Ceremony
It's one of the most traditional ways to symbolize your union, but you can still make it your own.
Other than the unity candle, the sand ceremony may be the most well-known wedding unity ceremony. It involves both partners pouring sand into a single container, symbolizing their life-long commitment and the joining of their two lives. Sometimes parents are included as well, to symbolize the blending of families.
Even though you may have seen this ceremony a time or two before, that doesn't mean it can't be personalized to fit your style. To make it your own, consider the color of the sand, where it came from (maybe it's from a vacation spot) and the vessel that you choose to pour it into. It could be a monogrammed decanter or a special ceremony frame that has your wedding date on it. Below are some of our favorite unity sand ceremonies to inspire your own twist.
Unity Sand Ceremony With Photo Frame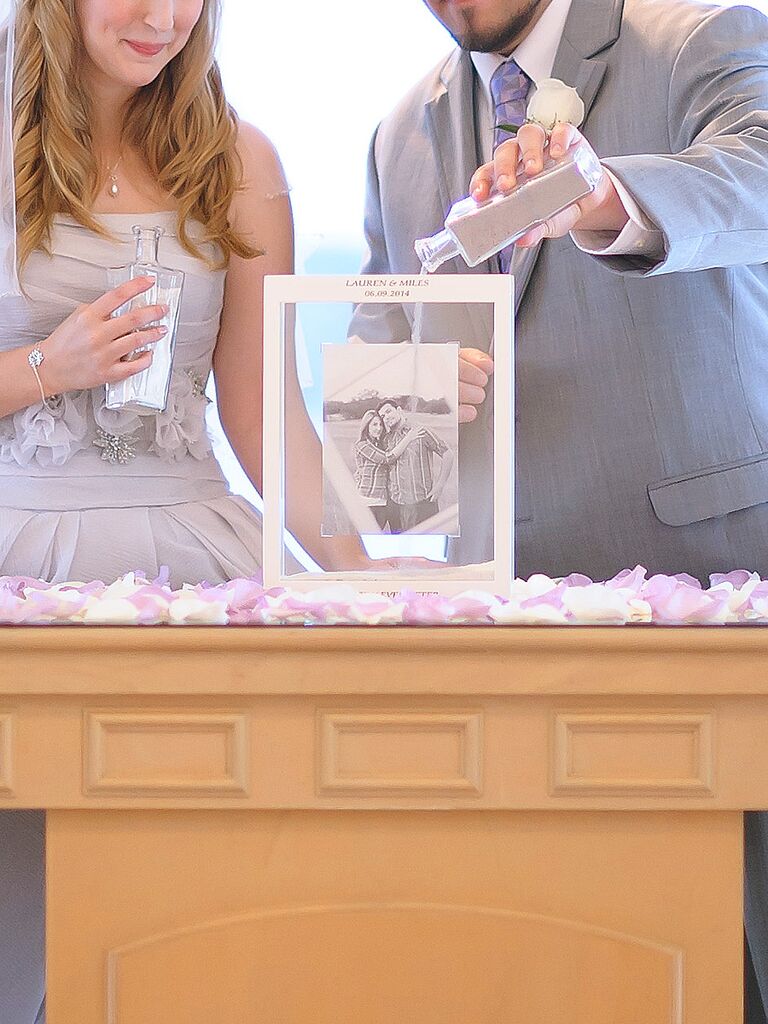 From: A Disney-Inspired Wedding at Disney's Grand Floridian Resort and Spa in Orlando, Florida
Unity Sand Poured From Beach Shells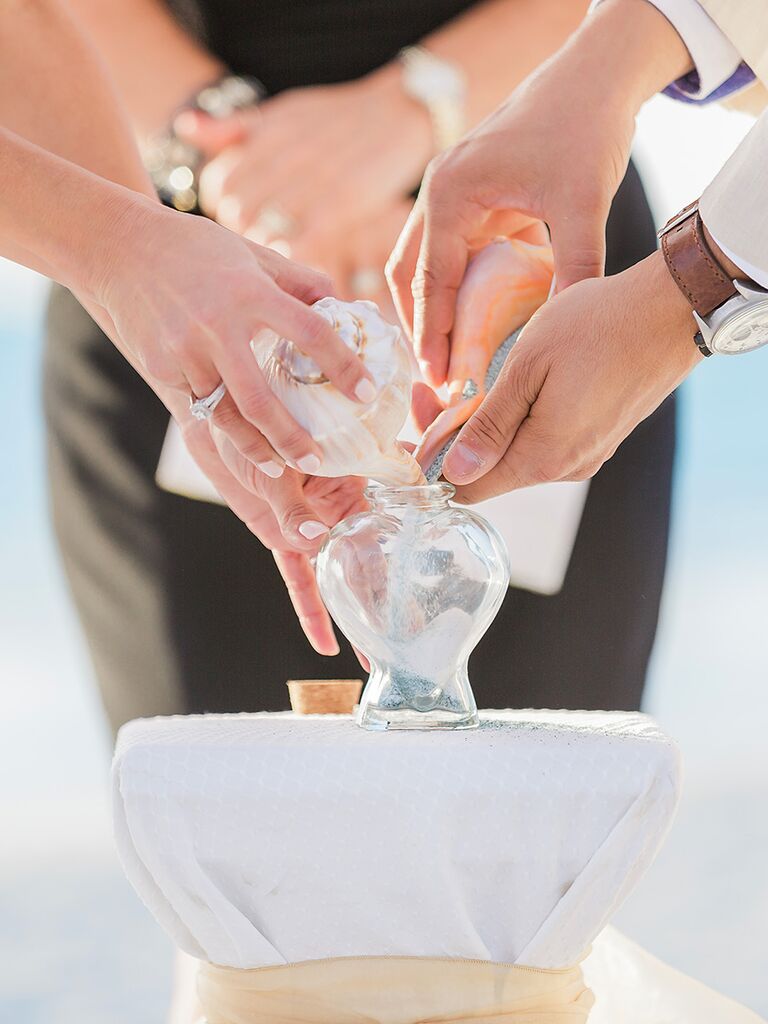 From: A Black, White and Pink Beach Wedding at Hotel Zamora in St. Pete Beach, Florida
Family Unity Sand Ceremony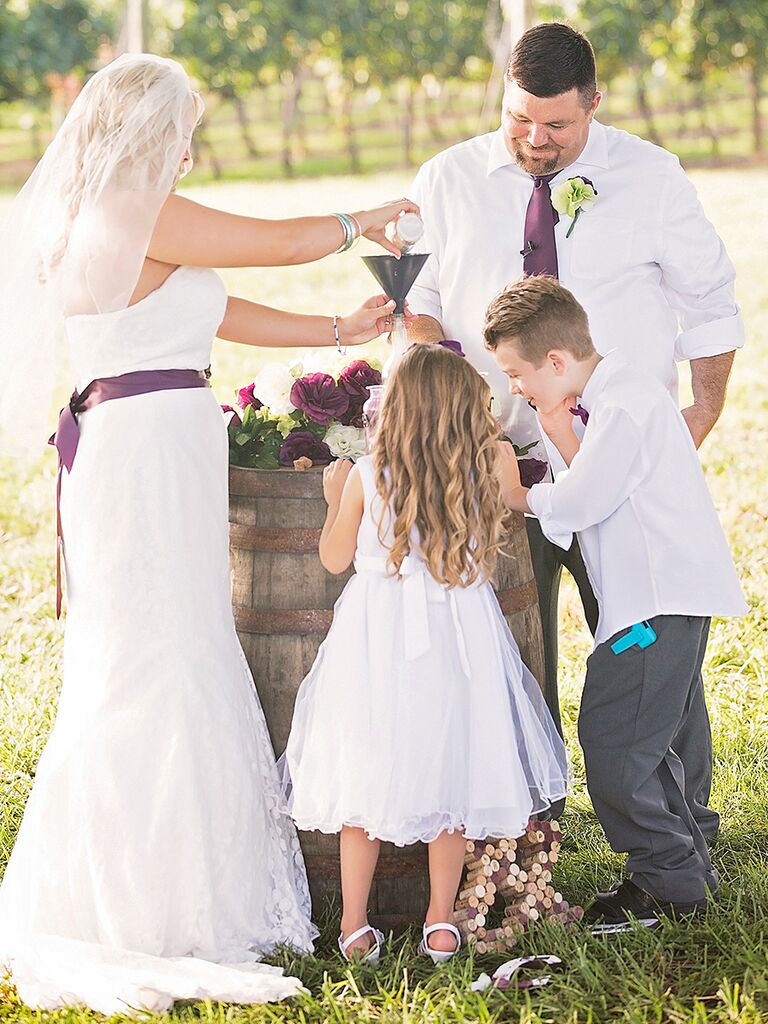 From: An Outdoor Winery Wedding at Spout Spring Estates Vineyard in Blaine, Tennessee
Multicolored Unity Sand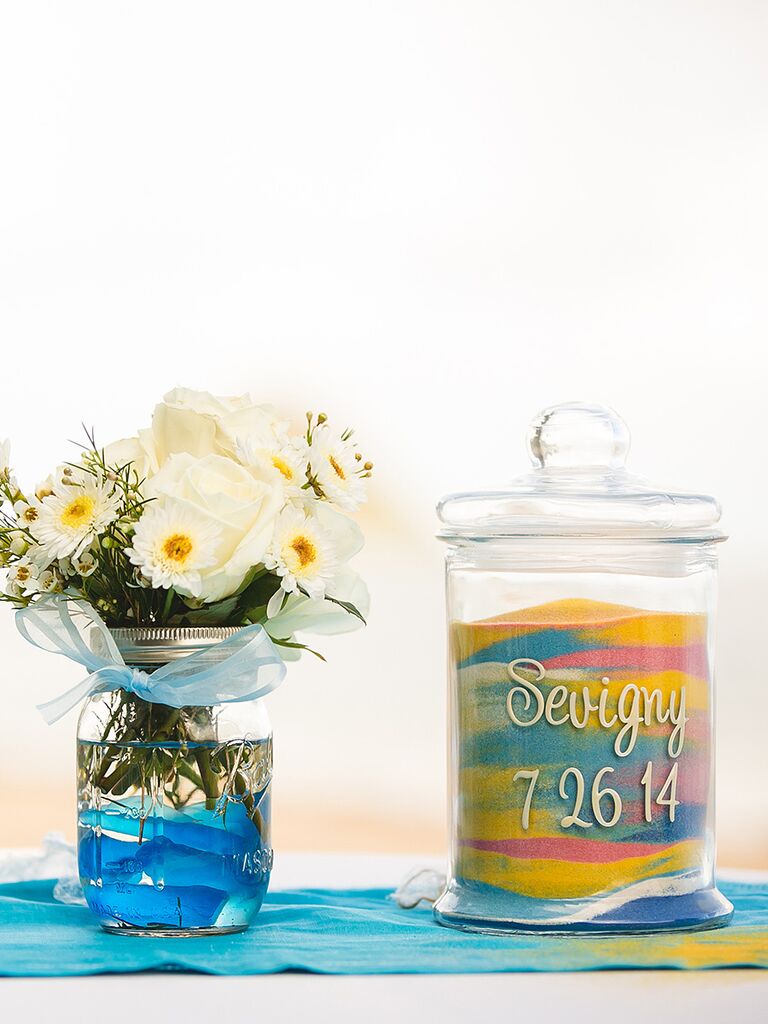 From: A Beach, "Star Wars" Themed Wedding at Kualoa Ranch in Kaneohe, Hawaii
Unity Sand Ceremony With Customized Frame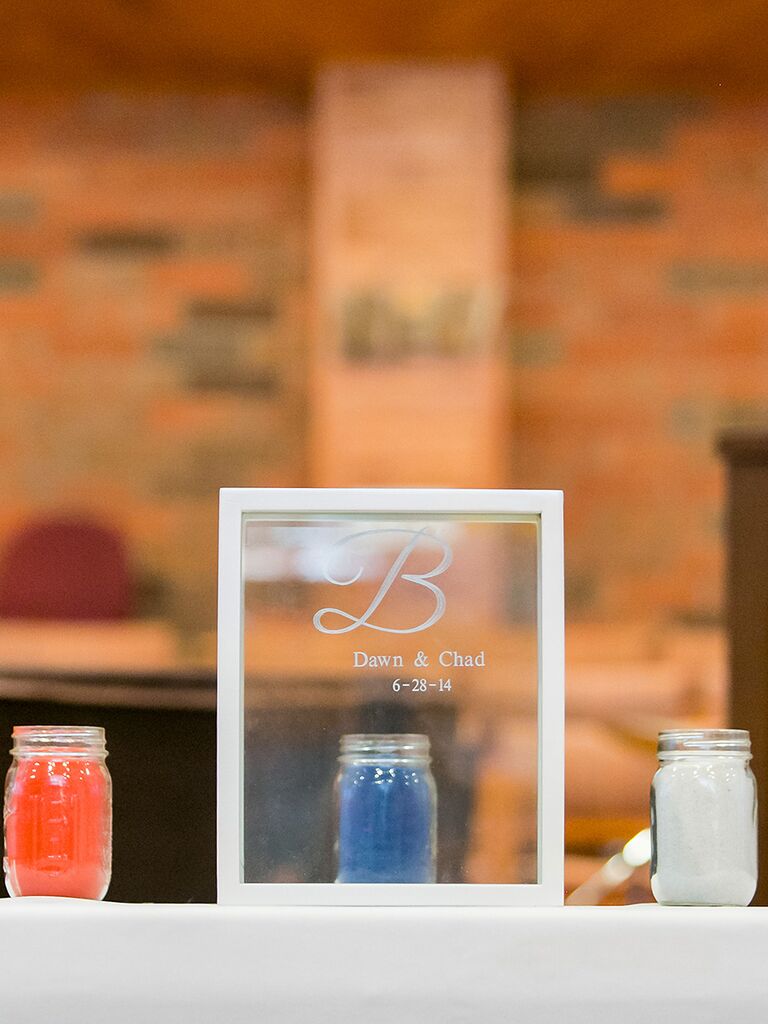 From: A Fun Summer Wedding at TIES Event Center in Falcon Heights, Minnesota
Customized Unity Ceremony Decanter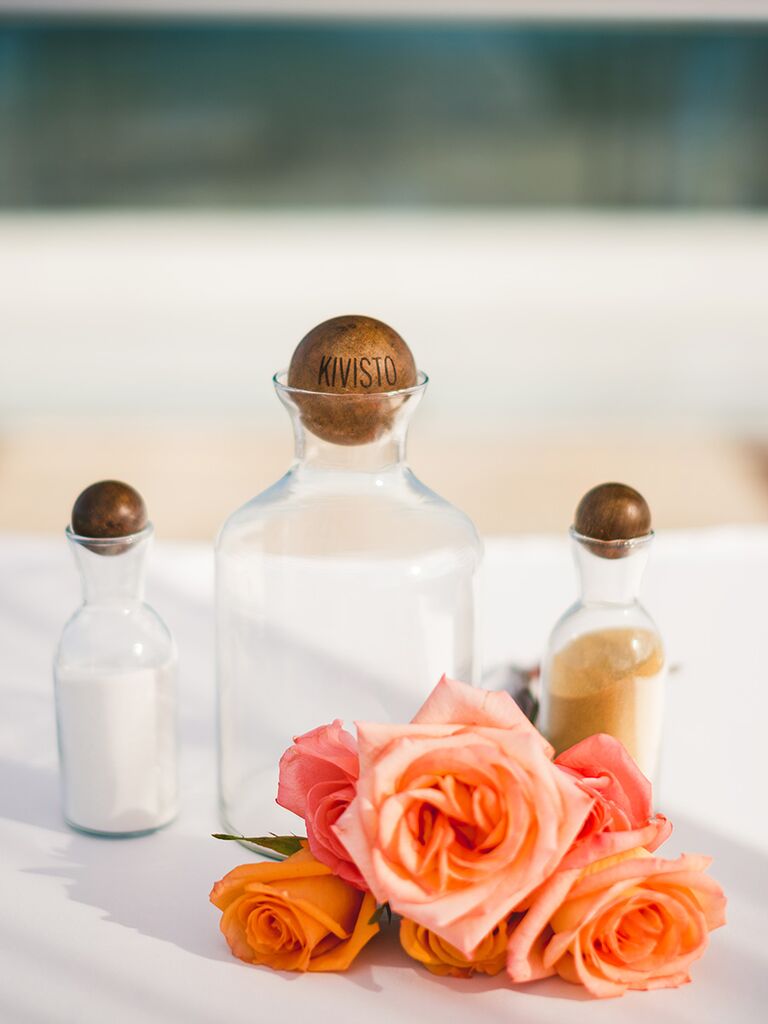 From: A Destination Wedding at Azul Sensatori Resort in Cancun, Mexico
Corked Bottles of Unity Sand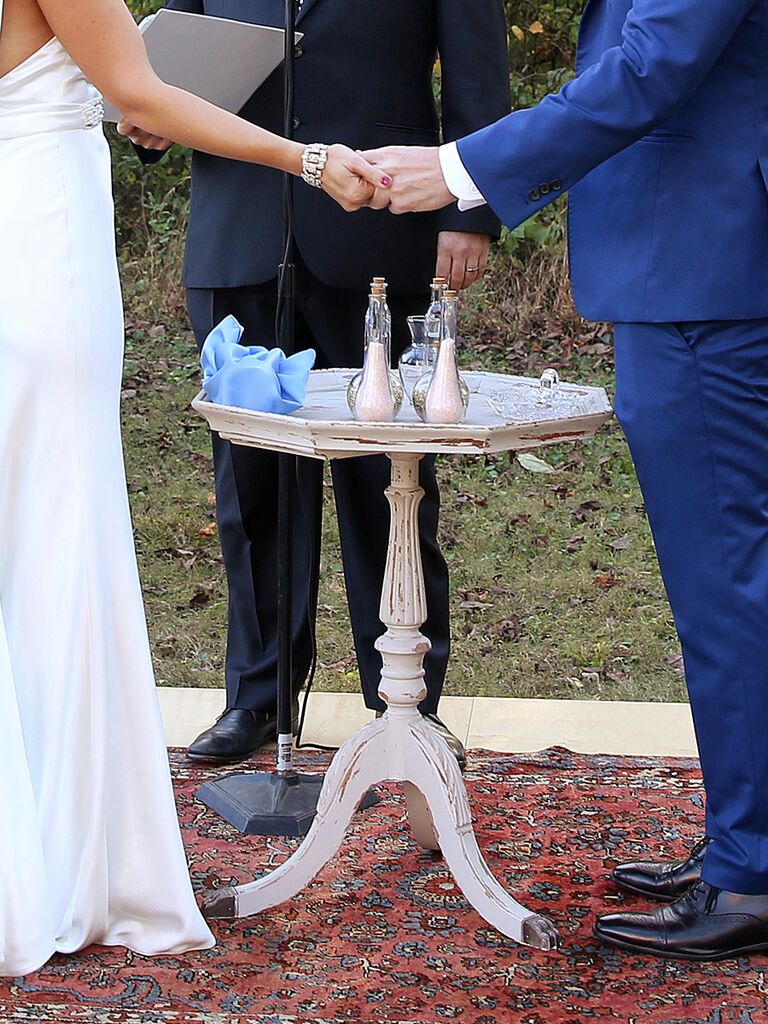 From: A Vintage Art-Deco Wedding at Fonthill Castle in Doylestown, Pennsylvania
Multicultural Sand and Candle Ceremony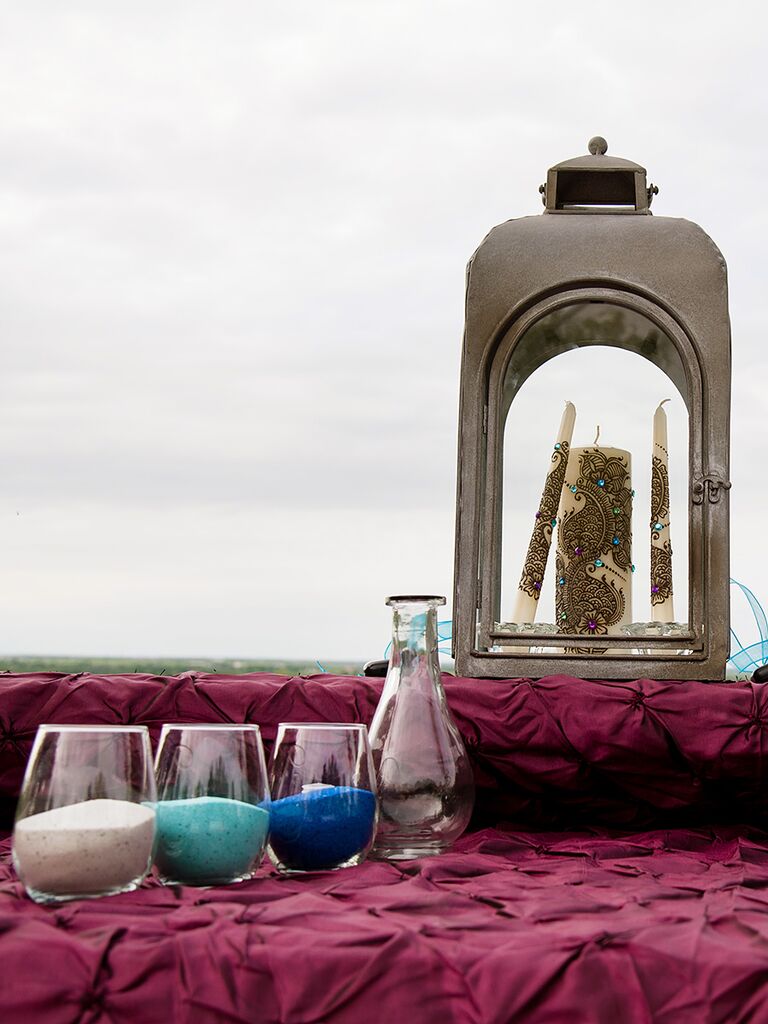 From: An American Indian Multicultural Wedding at Terradorna in Manor, Texas
Purple Colored Unity Sand Ceremony
Sand Ceremony With Alternating Color Layers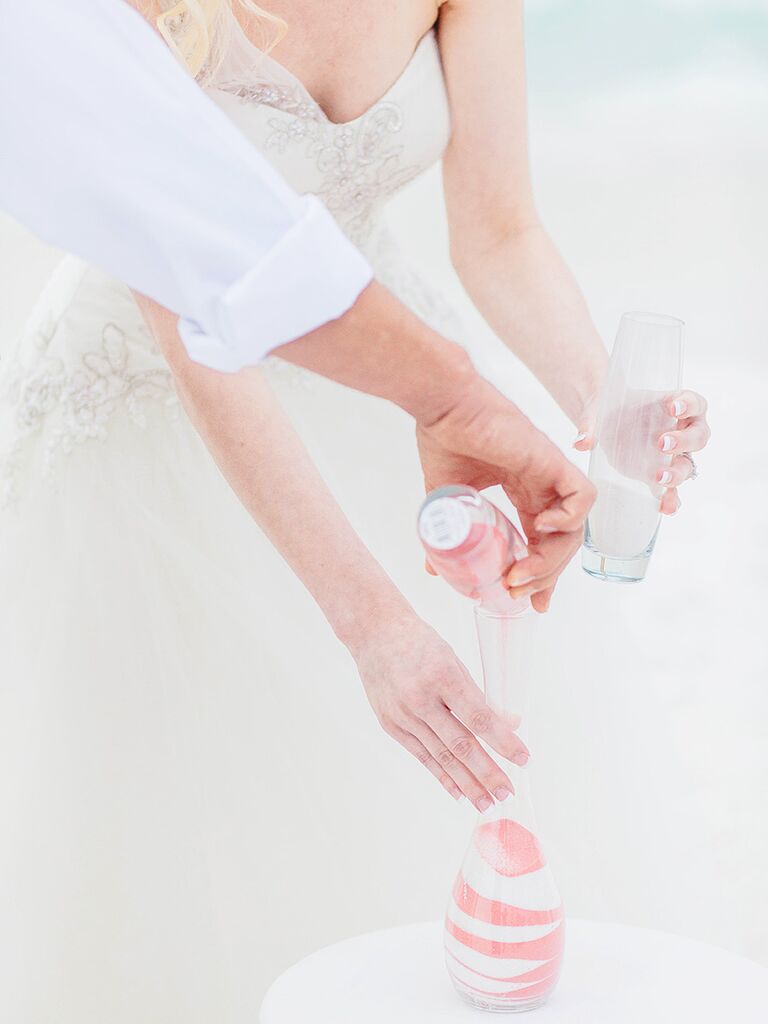 From: A Simple Beach Wedding at Private Residence in Destin, Florida
Poured Into a Round Vase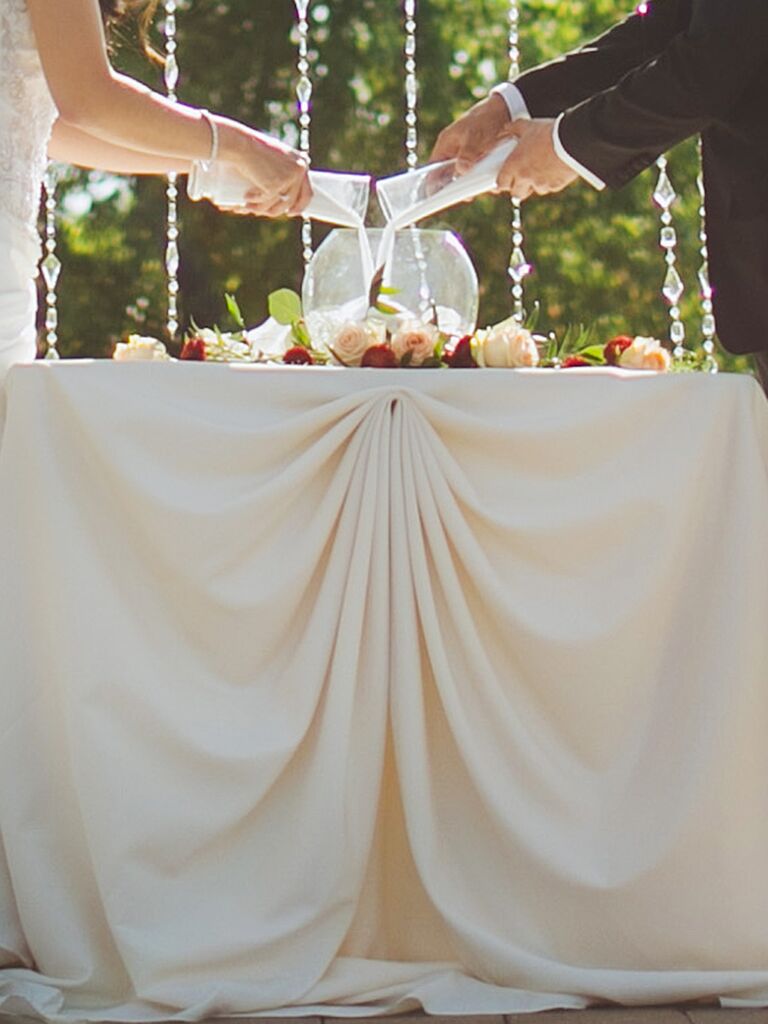 From: A Sophisticated, Modern Wedding at Arrowhead Golf Course in Wheaton, Illinois
Tropical Colored Unity Sand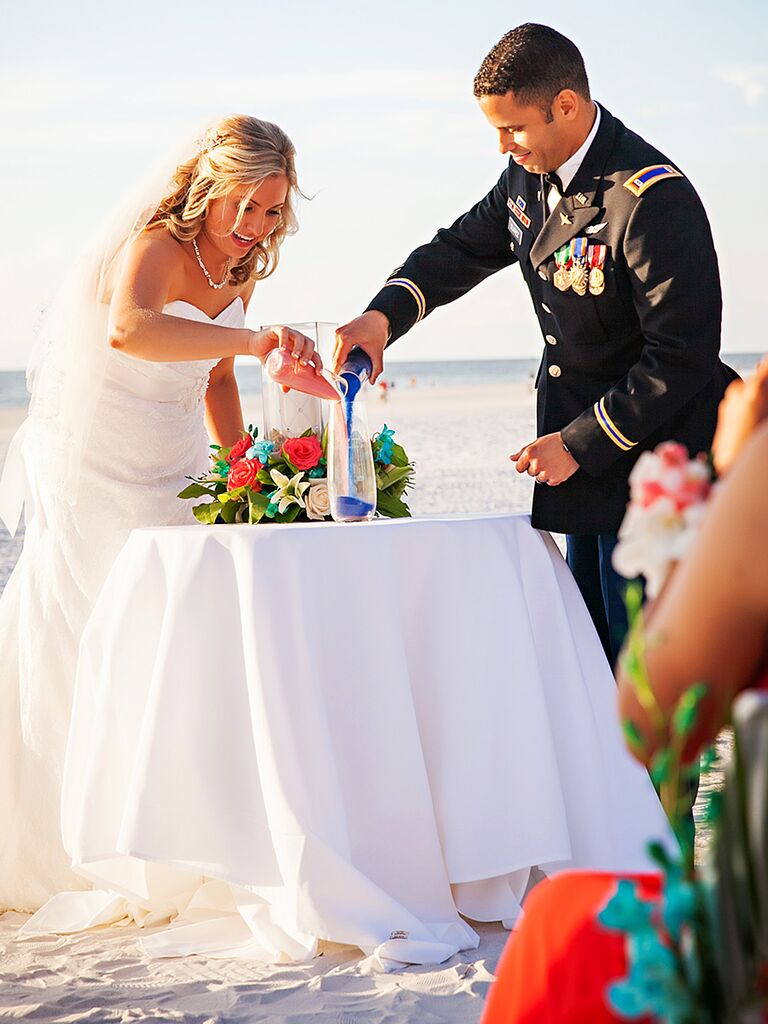 From: A Beach Inspired Wedding at the Hilton Clearwater Beach in Clearwater Beach, Florida
Styled With a Statement Floral Creation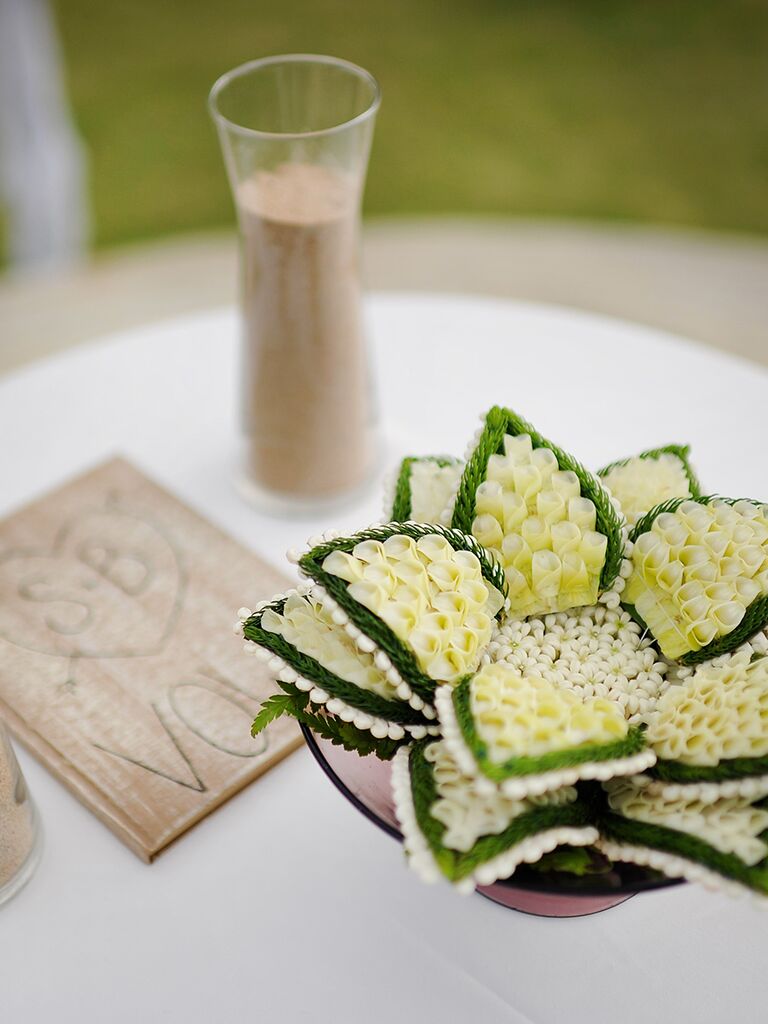 From: A Destination Wedding at Katathani Phuket Beach Resort in Phuket, Thailand
Funnel and Frame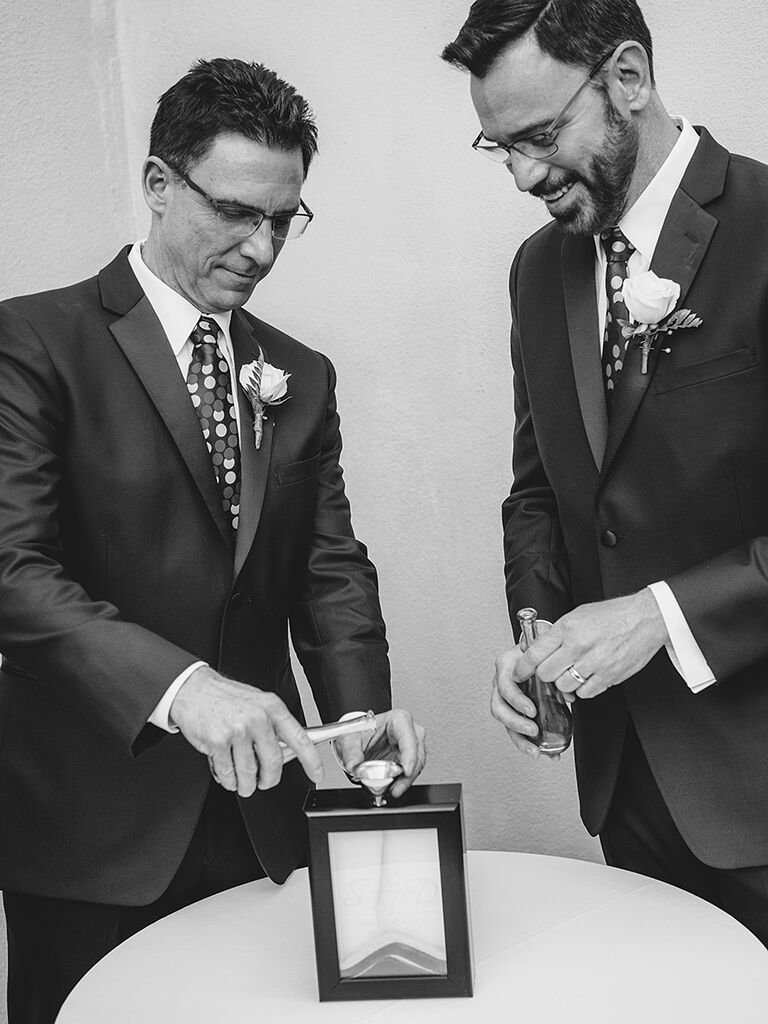 From: A Modern Wedding at SoHo63 in Chandler, Arizona
Neutral-Colored Sand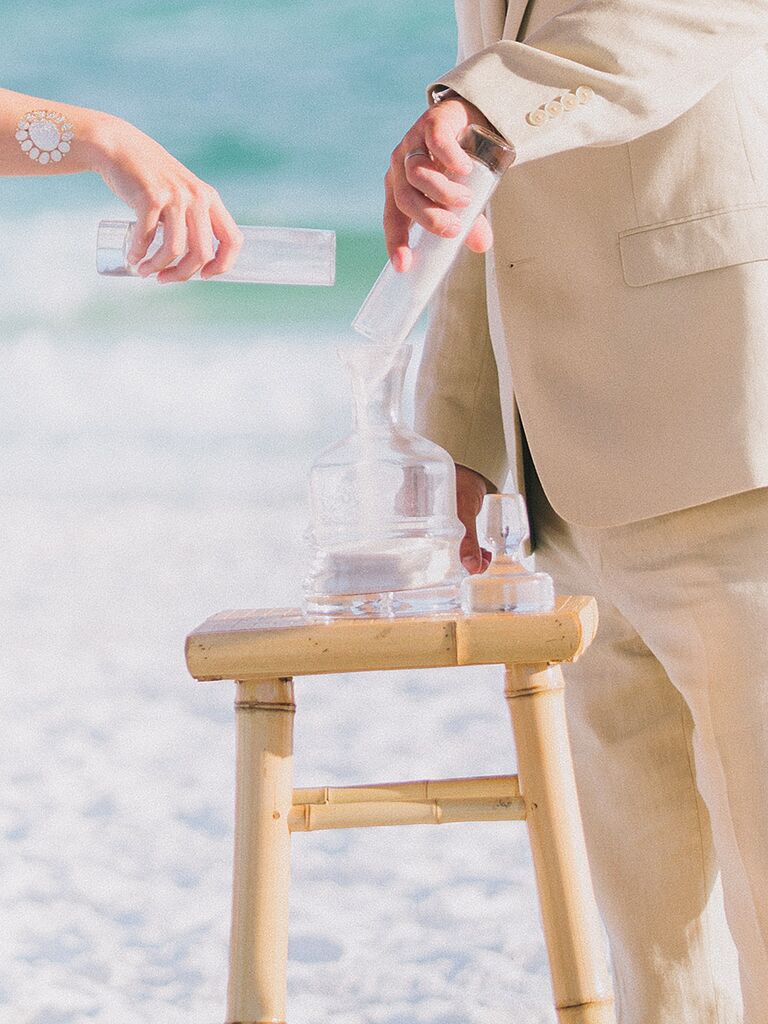 From: A Casual Rustic Beach Wedding at a Beach House in Destin, Florida