Home

Michael Wade Wedding Fashion
Details
Bridesmaid Dresses, Wedding Dresses, Dresses, Alterations, Fashion Services
Contact Info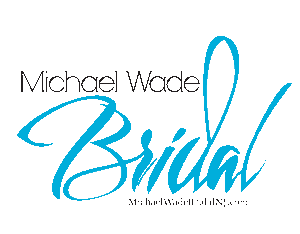 Reviewed on

7/22/2016
Christina M
Horrible, unprofessional, disrespectful! First, no one answers the phone, you have to leave 10 messages and may get a call back. They are all attentive until you make a purchase, then they don't care at all. They are late to appointments, if they show up at all. They argue about... Read More when you supposedly made the appointment time. Finding a wedding dress should be a wonderful, happy experience. For me, it was the worst experience out of the whole wedding process, if not the worst experience overall ever. Never go there again. Stay away!! I've happily Recommeded to brides to STAY AWAY. You don't need the added stress!!!! Unprofessional!!! No stars at all!!!
---
Highly Recommended!
Reviewed on

11/08/2013
Kaitlin B
I really can't fully express how perfect, hassle-free and convenient it was to work with Michael Wade for my recent October 26th wedding. I was able to find the dress of my dreams within the first five choices I had selected to try on and every alteration or appointment that... Read More followed went flawlessly. Sofie is truly talented and friendly, she knows what she is doing and it clearly shows in her work. I absolutely recommend her for any type of alteration and her shop to any future bride looking for a beautiful selection at affordable, realistic prices. Pictures to follow!
---
Dresses
Reviewed on

5/05/2013
m S
Great job on all the alterations
---
Good start, bad finish
Reviewed on

10/10/2012
Lynn C
Well, I have been waiting sometime to write this review and am now getting the chance and I know this will make my bridesmaid happy. So, I originally had a very excellent experience with this place and in particular with Anastasia, who helped me find my dream dress and was... Read More especially helpful when I was debating on the final choice. Anastasia was without a doubt the staff member that stood out to me as someone who cared and wanted to make this an easy and exciting experience without being pushy. I really liked her. Unfortunately, I do not think she works there anymore and I have some idea as to why. So, I bought my dress there, because of my initial pleasant experience. Since I figured I had a great experience with my dress, I wanted to continue giving my business to them and decided to get the bridesmaids dresses there too. That turned out to be a mistake. Don't get me wrong, the bridesmaid dressed we got were really beautiful and the price was good. However, the entire process of ordering the dresses was nothing short of a mess. For starters, I had 8 people ordering dressed from them, and a lot of my girls were out of state and could not get their measurements done there. Michael informed me and the girls that were able to get fitted there that payment would be made when the dresses came in. I provided Michael with the rest of the girls measurements about a month later and then, when he finally ordered the dresses a month after that, I was told that payment was due in two days. After a long battle over the phone with Michael about how this conflicted with what he told me and him saying that he was stressed and "he can't just hire just anybody off the street and pay them $10 an hour", basically throwing a fit about how difficult his job is, he finally agreed for the girls to pay at some point before the dressed came in. He literally made no sense when I spoke to him, I couldn't understand by his tone of voice whether he was being sincere or condescending. Trying to get someone on the phone was a nightmare for me and my bridesmaids, who were supposed to schedule a time to call to make payment arrangements. I'm sorry, but I believe this job requires a great deal of customer service and Michael seriously lacks this skill. And to top it all off, two of the girls dresses were ordered in the wrong size (their error, not mine) and they had to deal with that two weeks before the wedding. To sum it up, I would save yourself the trouble and go with another dress shop. And maybe Michael should take some pointers from Anastasia. Or just rehire her.
---
Loved working with them
Reviewed on

9/28/2012
Dinaa K
The best service. Beautiful dresses. Wonderful staff. Very helpful. They saved my life.
---
Wonderful Product, excellent service!
Reviewed on

9/02/2012
Zipporah M
I had an excellent experience at Michael Wade. I purchased my beautiful gown here at a great price. No matter how many times I called or emailed with questions/concerns, Michael and his staff were extremely patient and helpful. They did not carry the dresses I wanted for my... Read More bridesmaids, but took measurements and were able to order them (and at a great price). My alterations were perfect, and I went through them to have my dress preserved. I highly recommend Michael Wade!
---
Bridesmaids
Reviewed on

8/28/2012
Tanya G
I love Michael Wade!! I originally got my wedding dress from them. When it came in I did not feel like it was the one for me. They ended up giving me back my refund. They were so willing to help me any way the could. My bridesmaids got their dresses from them as well. I had 9... Read More so I kept them busy. The only negative my bridesmaids said it was hard to get in touch with them when they needed to follow up with the alterations. I would definitely recommend them.
---
Horrible experience
Reviewed on

5/15/2012
Kaiti M
I truly have never done this nor hope to ever do it again but for ladies out there who may travel to this shop, don't bother. Not only was no one there for my appointment, the shop hadn't even been opened yet. Nothing about the experience was professional or even clean. I... Read More unfortunately did not have that "moment" with my mother and maid of honor when showing them the dress of my dreams. There was too much confusion and frustration in the room. I actually reached out to the owner whom I had made the appointment with, to let him know, as a considerate client, that I would not be ordering my gown through him. His response was "I could care less", along with 8 other paragraphs of banter which was unprovoked and unnecessary. It just seemed like a waste of breath to go back and forth. If you're looking for a more fun and personalized moment for both you and your loved ones when trying on dresses I would not go here.
---
wedding gown
Reviewed on

10/11/2011
barbara a
found my gown here, after trying on 3. fit great, looked MAHVELOUS, and fit my budget without any fuss. fittings and service were very well done, great and friendly, cooperative people.
---