Home

Stonebrook Manor Event Center and Gardens
About this Vendor
FIVE time Best Of Weddings Winning Venue!
If you are looking for sophistication and picturesque elegance, Stonebrook Manor is a great choice, no matter the event. Our beautiful facility will take your breath away, and our expert staff and package options ensure every detail is taken care of so you can focus on your event and your guests.
Amenities + Details
Amenities
Handicap Accessible

Liability Insurance

Indoor

Reception Area
For more details about amenities, please message the Venue.
Bar + Drinks, Cakes + Desserts, Food + Catering, Planning, Service Staff
Contact Info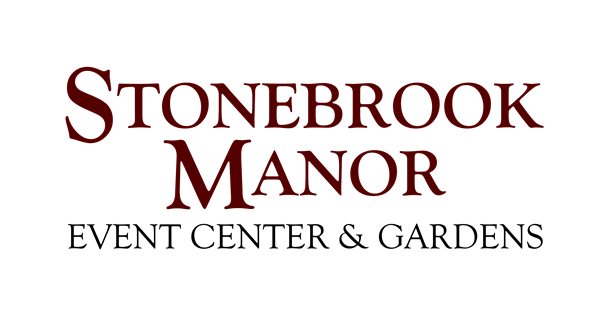 650 E 124th Ave, Thornton, CO
Could Not Have Had a Better Experience
Reviewed on

1/08/2014
Cat W
My fiance and I fell in love with Stonebrook the moments we viewed it for the first time. We went to see it a year before our wedding so we would be able to see what the venue would look like around the time of our wedding - and it was amazing. From the beginning the staff was extremely helpful in answering any questions I had or addressing any of my concerns throughout the whole wedding process. We chose to go with almost all of the venue's preferred vendors - they were just as amazing. Everyone from the cake decorator to the photographer to the captain in charge of our wedding night worked so well together to make sure everything went smoothly. I couldn't have asked or paid for a better experience.
---
Beautiful all-inclusive venue
Reviewed on

7/28/2014
Hannah V
My husband and I chose Stonebrook Manor because it was a venue that offered a lot of all-inclusive items that took a lot of stress off my plate! Stonebrook offered the food, bar, cake, linens, etc. so that I didn't have to do that on my own. They also have special offers that make some of the upgrades more affordable. The only reason that I gave 4 stars for service instead of 5 is because the coordinator that I was assigned only worked a couple of days a week so it was sometimes difficult to get in touch with her and she also emailed me with the wrong name thinking I was someone else. Other than that the wedding itself was perfect and the captain and wait/bar staff were awesome!
---
This place is worth every penny!
Reviewed on

10/02/2013
We saved up out money for a long time so we were very careful were we spent it. It took us a long time to decide on a place but we absolutely made the right decision! I was so amazed by the staff if there was some way I could give them a rating it would be a 10. From start to finish it was a pleasure working with everyone there. The only suggestion I would have at this point it maybe give my father a tazer to take care of any annoying, misbehaving, stupid acting relatives, inlaws, friends, etc. ha ha just kidding sort of. Anyway, everything was wonderful.
---
Great Venue!!
Reviewed on

7/05/2015
Carissa K
Stonebrook was perfect for our wedding day! The grounds in the summer time are AMAZING and look GREAT in pictures! The preferred vendors are all awesome and work directly with Stonebrook and their contact person, so I didn't have any stress with that! We got a great deal having our wedding on a Monday night, which included the ceremony/reception spaces, our cake, Hors d'ouvres, DJ, Photographer, and Florist all for $4300 with the Gold Package. Some of their prices have changed so this may not be current now. The food was so good and all our guests loved it! We paid $36/person and got 2 entrees (Salmon and Short Ribs), 2 salads, 1 vegetable, 1 side item (3 cheese potatoes), and rolls. They did their best accommodate all our requests, even if it was something they had never done before. I would recommend them to anyone on a budget or not!
---
Reviewed on

6/01/2015
Jackie M
Had my wedding here in 2012 and loved the venue. The staff left something to be desired. They tried to charge me an extra $1000 until I showed them all of our paperwork showing we didn't owe that much which went fine everyone makes mistakes. But what got me was that my new husband, new in-laws and half of my bridal party got food poisoning on my wedding night and when I called to confront them they didn't say or offer anything in compensation but tried to pass it off on the cake! Unless its super moldy you cannot get food poisoning from baked goods! Also, the staff was suppose to be in charge and involved in the timeline of my wedding, but the day of I was closed in the brides room and had no idea of what was going on. The man "in charge" of the day I had to send my mother to track him down and only saw him once before the ceremony, and even then its because I left the room searching for him to say "is it starting? where do I go?"..... beautiful place but I hope the staffing has changed, especially the cooking staff!
---
Wonderful!
Reviewed on

10/30/2014
We could not have been happier with our choice to have our reception at The Stonebrook. The staff was amazing and the food is still the talk of our night. Everything went perfect and was beautiful. Thank you Stonebrook Manor for making our wedding day a day to remember!
---
Renewal Ceremony and Reception at Stonebrook Manor
Reviewed on

10/26/2014
Laurel L
Overall mostly satisfied. Two things absolutely not satisfied with. 1. Not being able to sample OUR menu choices in advance. Stonebrook only offers a buffet tasting of their choice menu items. Since I did not want what they offered at the tasting, I was left hoping our food would be good. The steak was good but the chicken was very dry and the salad overdressed. 2. Poor service during reception. When my groom finished with his water, we were constantly request refills, we could not get either a pitcher for the table or more refills. The bridal party had resorted to getting the extra glasses of water from extra place settings so my groom could have something to drink. On another note, the appearance and professionalism of the serving staff was below par. Overall we had a good time but they do hold you to an extremely tight schedule, at times myself and the bridal party felt very rushed.
---
Beautiful
Reviewed on

9/18/2014
Ana H
When we found Stonebrook it was everything we were looking for and there were several things that were included in the package which was perfect for us! My husband and I chose Stonebrook Manor because we didn't want two separate sites. We thought the drive time from the ceremony to the reception would kill the energy and waste a lot of time. In the beginning, our coordinator was really helpful, as it got closer to the wedding I had trouble getting her to return my calls (really inconvenient and worrisome considering what we paid). The owner was amazingly helpful and nice and fixed everything, she is the best and made sure our day went off without a hitch! All our guests were impressed and the gardens were in full bloom so all the pictures are beautiful. They day of, Kyle who was our appointed "helper" did an incredible job making sure we had what we needed, that everything was set up and that we were sticking to the timeline. If we had to do it again, I'd choose a different coordinator but, I'd still choose Stonebrook Manor!
---
disappointed
Reviewed on

8/19/2014
Amanda L
My husband and I celebrated our wedding exactly a month ago and sadly to say our experience with Stonebrook Manor was initially great when planning the event; however, their execution of plans and promises on our wedding day fell short of expectation. My husband and I had asked multiple times if we need to pay extra for additional food costs to ensure that our entire guest count would have adequate amounts of food for our 275 guests. We were told multiple times by the representative that it would be unnecessary to pay for extra people since their chef would prepare a few extra portions in case more people showed up. I then requested to have servers to serve portions to our guests since my wife and I were still worried food would run out. On our wedding day they had servers who served my wife and I food then failed to keep servers posted by the buffet to serve our guests like we originally asked and was promised. As we feared food did run out and many of our guests did not get to eat. The food at the buffet table was scarce and was never replenished like how we were originally told. Many of our guests left the reception because the entrees ran out. Upon the request of my brother Stonebrook Manor did scrounge up some more chicken, however, by that time it was too late many guests had left. They did eventually compensate us for 14 people, which is far less than the actual number of people that did not get to eat. Our guests were not taken care of like we had expected. And the ceremony sight was EXTREMELY hot. We had asked if we needed to bring in industrial sized fans for the pagoda and were told twice, "no, it should be fine the weather at 6pm is nice and it should be cooler in the pagoda". My husband, my bridesmaids, the groomsmen, and myself were literally "steaming" inside the dresses and tuxedos. Additionally, our day of coordinator was a no show. We had two completely different coordinators who were ill informed of all the details we had provided during all of our meetings with our original coordinator. They failed to inform my husband to remove my veil as I was presented and they never contacted us before our wedding like they were supposed to. Their lack of detail and control over the bridal party showed their lack of experience. Also, we were promised security at our event, and that was non-existent. As we were leaving we had witnessed the other wedding party had a security guard posted out by their door. That other wedding had a guest count of approximately 60 whereas our guest count was 275. We had gifts stolen by people in the wedding party next door. Some of their guests were hanging around our reception and gift table but were asked to leave by my family. Coincidentally, two of our guests entered their wedding by mistake thinking we rented out the entire venue and immediately security escorted them out. We understand that the venue is not responsible for stolen property, however, this theft could have been prevented if they had provided the security that was promised. Do not have your wedding at this venue unless you are prepared to be disappointed.
---
Beautiful Location, Top-Notch Service & Professional Staff
Reviewed on

6/24/2014
We celebrated our 10th wedding anniversary this month and we reflected upon the day wonderfully. Stonebrook Manor as our reception site was a worthwhile decision. In visiting this wonderful facility on our anniversary date two weeks ago, the upkeep and friendliness of the staff is to be commended. The landscaping has matured and was well-maintained. It was a joy to see such a beautiful facility not lose it's luster and appeal over the years since our wedding in 2004. The staff is still as friendly, courteous and ambitious as the day we said, "I Do." I would highly recommend this venue if you are looking for a wedding reception site that in which your input is highly regarded and your not viewed as a "customer" but as a "valued person." Thank you Stonebrook Manor staff.
---
Stonebrook Manor - Wedding Review
Reviewed on

6/17/2014
I recently got married and had my wedding at Stonebrook Manor. The venue was absolutely beautiful from our ballroom to the gardens where we had our ring ceremony. The staff and team at Stonebrook were wonderful to work with and made the day run smoothly without any issues. The location and layout of the venue was very convenient and all of my guests loved it. I would highly recommend to anyone getting married to look at Stonebrook Manor. It was a great experience overall!
---
The Perfect Wedding Venue
Reviewed on

6/17/2014
Michelle A
Stonebrook is the best place to get married in our opinion. They suggest which vendors to use and put everything together for you (once you work out details with each vendor individually). The venue is beautiful and each vendor worked so well together. The only regret we have is that we didn't have a wedding coordinator the day of the wedding. Be warned, Stonebrook will tell you you don't need a wedding coordinator but I would highly suggest it! We were forced to put a lot of things out for the reception the day of the wedding when we shouldn't have had to!
---
A Perfect Day made Extra Perfect..
Reviewed on

6/08/2014
Delilah T
BEST DAY OF OUR LIVES!!! My fiancé (now husband!) and I booked Stonebrook Manor 10 months in advance. Christy was our consultant and was so amazing! After many months of searching, we fell in love immediately and are so thankful. We had 10 months of hard core saving and it was worth every single cent! Christy was very attentive, professional and great to work with. We went to view the venue several times, had many questions and she was always available and with a smile. Like all brides, I was stressed about every little detail and imagining what and how everything could go wrong.. I tell you.. Stonebrook Manor and our captain, Sam, made this the most smooth event I could have imagined. Absolutely everything was perfect, on time and the whole staff was super professional. Sam had everything in order, I hardly had any questions and no hiccups during our wedding. Not to mention, we had so many guest tell us the food was amazing and had the most fun! We truly could not have asked for a better day. It was to the T, a Perfect Day. Thank you Stonebrook Manor!
---
Absolutely Perfect
Reviewed on

6/05/2014
Meaghan
My husband and I just got married this past weekend, and we can't stop talking about how amazing our wedding was, and a large part of that was due to our venue, Stonebrook Manor. Stonebrook is worth every penny! It was a little pricey, but they were totally worth it and they made our day flawless. I was not a stressed out bride because Stonebrook took care of all details. With catering and all that incorporated into the Stonebrook costs, it made life very easy because we didn't have a million different vendors to deal with. The ONLY problem we had with Stonebrook was one bartender the night of our wedding who was extremely rude and disrespectful to my family and guests. We purchased the unlimited hosted bar for the evening, and during cocktail hour, this bartender was charging our guests. When confronted about it he was abrupt and unapologetic. He proceeded to be rude throughout the evening, to the point that my father in law was yelling at him due to his lack of professionalism. Stonebrook staff took care of the problem, and they added extra time to our event at no additional charge, which was very kind. Our Captain for the night, Lance, was absolutely amazing and took care of all problems, including this bartender. Apart from the staff, the venue itself is absolutely beautiful. We got married in a pavilion on the Marquise side, and our guests raved about the view and the beautiful gardens. We were thrilled with how pretty everything was. The ballroom was impeccable, and the grand entrance was amazing due to Stonebrook's great staircase. We honestly could not have had a better night, and besides that ONE bartender, the staff was awesome! Everyone catered to our needs and we had an unbelievable night. The experience from the time we booked with Stonebrook until the day we got married was perfect. **Keep in mind, our cost to Stonebrook was higher due to the fact that we used their preferred vendors for our DJ, Officiant, and Day of Coordination. Food and Alcohol for all our guests was included in that, as well as our cake. The costs were A LOT more than just the venue itself!
---
Bride
Reviewed on

2/18/2014
We were very pleased with the outcome of our wedding at Stonebrook Manor. Everything went smoothly. Their staff was always willing to answer our questions even just days before the wedding. Every person I encountered was incredibly helpful. We would recommend this event center to anyone!
---
Jenise Wagner
Reviewed on

1/09/2014
Stonebrook Manor made the whole experience easy. Everything flowed very well. I would not have changed anything from beginning to end. I would honestly recommend Stonebrook Manor
---
Stonebrook Manor Wedding Venue
Reviewed on

12/27/2013
jess p
Stonebrook Manor was a beautiful wedding venue. The staff and owners were very friendly, professional and provided great service in order to ensure our wedding day was perfect from the first day we met them through out our entire reception. This is a family owned business and they treated us that way too. They were very helpful at helping us make wedding decisions and suggestions. Their staff was great at helping our wedding run smoothly. They were flexible in helping us make choices, even the day of. I would highly recommend this venue to anyone getting married.
---
Perfect Day!
Reviewed on

12/02/2013
Michaela N
I was so pleased with how the entire wedding went from beginning to end. From the assistance when I began planning with them to our last dance. They were so helpful in keeping me informed, offering great deals by going with their preferred vendors (but also allowing outside vendors at no extra cost), to prioritizing my experience by making sure my groom and I actually got to eat our dinner and saving us the cake. Such a pleasant experience, it could not have gone smoother or been more beautiful!!
---
Stunning and inviting
Reviewed on

11/12/2013
Danie A
Stonebrook is a bit expensive but totally worth the $. The staff was helpful and friendly. My day went by without a hitch. The venue was gorgeous and I had the wedding of my dreams!
---
Outstanding!
Reviewed on

11/10/2013
Cindy C
I absolutely give Stonebrook Manor an A plus or a 10!!!. We couldn't have been more pleased. we had looked at many places in the Denver area but when we walked in the door and were greeted so warmly and we saw the elegance of the place right away we knew this might be the place for us, but we still needed to get the cost because we were on a pretty tight budget. We were blown away - it was way less expensive than we thought it would be - by the looks of the building we were almost convinced we couldn't afford it - what a great surprise - they even gave us an estimate of cost on the spot which no other place bothered to do. They're staff was awesome - they even paid attention to the details that to some people might have been silly but it's what we wanted and they sure didn't seem to mind to help us facilitate our silly ideas! If you're looking around for a place - go to Stonebrook - We're sure you'll love it like we do!
---
Amazing!!
Reviewed on

11/04/2013
Christa E
Everything was percect, and could not have asked for a better place to have your reception. Thank you to everyone at Stonebrook Manor
---
Stonebrook Manor is Amazing
Reviewed on

10/22/2013
Anthony G
My now wife and I have been to a lot of weddings before, but we rarely see things run as smoothly as we did at Stonebrook Manor. Stonebrook Manor and the vendors they work with do so well together that Jessi and I didn't even have to think about all of the details of coordination or timing at all. The venue is beautiful and Jessi and I were completely blessed with how Stonebrook decorated the tables and chairs for us with their own covers (colors chosen by my wife). We had nearly 170 guests at our wedding and we forced them to go through an outdoor ceremony in the month of October when it was about 40 degrees outside. All of the guests said that the catering (provided by Stonebrook Manor) completely made up for the cold. The food was absolutely delicious! The staff is SOO kind and worked so well and closely with us, cleanup was easy, and I don't think I have one thing that I would change about our wedding! 5 stars to Stonebrook Manor!! You won't go wrong with them!!
---
Stonebrook
Reviewed on

10/16/2013
Alyssa G
Stonebrook is perfect if you are looking for a packaged deal. There is flexibility within reason, just enough options to keep things from getting complicated. It's reasonably priced for what you get compared to other wedding venues. The only thing we would have changed it their time limits.
---
Good experience
Reviewed on

10/12/2013
Chelsea S
overall my experience went well. Would have liked to feel that I was important rather than a number but I understand they have a business to run. The employee that was handling my wedding went on vaca a week before my wedding and failed to mention this to me. In the mean time I was sending her emails and voice messages. Otherwise really enjoyed the venue.
---
Wow!
Reviewed on

10/04/2013
Stone Brook Manor was hands down the best at what they do. They make sure you have exactly what you need when you need it. I am in the military and being in boot camp and training we had to change my date 3 times, and they worked around my schedule to accomidate my needs. They made it stress free and even had a package to take care of everything else. They were all very professional and willing to help you no matter who you asked everybody was all on the same page. Go with the photographer and DJ service they recommend. The food was amazing and full of flavor. The decorations and table settings were above and beyond our expectations.
---
Send Message