Home

Terra Sol Studio
Details
Engagement, Trash The Dress
Contact Info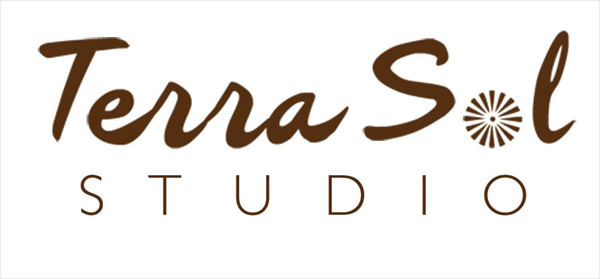 Terra Sol as Wedding Photographer
Reviewed on

9/04/2015
Gina P
Terra is AMAZING! We'd use her again in a heartbeat and recommend her to all of our family / friends. We found her b/c my brother and sister-in-law used her for their wedding and were EXTREMELY pleased! She's very easy-going, relaxed, friendly, calm but organized. She's FUN... Read More and reads people easily. She captured our day amazingly allowing us to relive it as often as we want. Quality, service and price are top notch! Look no further!
---
June 2015 Wedding - Aurora, OH
Reviewed on

8/21/2015
Kayla K
AMAZING!!! Terra is great and will work with you in whatever you need. She truly wants you to be happy and your day to be as special as it can be. Very reasonable price and will create a package just for you.
---
Terra is wonderful!
Reviewed on

8/20/2015
Terra was amazing throughout our wedding day. We were lucky to have her and we will cherish her beautiful pictures for a lifetime!
---
Reviewed on

5/11/2015
Jamie S
I can't say enough good things about Terra Sol Studio!!! I was very impressed from start to finish. Terra was a joy to work with. She made me feel very comfortable starting from our first meeting months before the wedding. The day of, she was great at creating beautiful shots... Read More and really utilizing all the event venue had to offer. Our pictures turned out amazing! My husband and I couldn't be happier. I highly recommend Terra and her team!!
---
A+++++ service!!
Reviewed on

11/06/2014
Amanda M
My husband and I found Terra Sol Studio at the Quicken loans arena bridal show.. We could not have chose a better photographer! Terra was very easy to work with and her quality of work is top of the line! I would recommend her to anyone!
---
Wedding Photographer
Reviewed on

11/06/2014
Bridget R
I used Terra Sol Studio as my photographer for my wedding day; I can not say more about the experience! Terra and her co-worker were not only great at organizing everyone, and they were very efficient. Both were great with children, they could get my 4 year old nephew to sit and... Read More smile for them. Terra Sol also has a fantastic eye for artistic angles on photos and lighting. The photos themselves were beautiful! And the ones she edited were great, she has that 'vintagey' kind of style that I absolutely loved. Terra had packages that many different wedding budgets would be happy with. Overall, I loved Terra Sol Studio and would highly recommend them!
---
Delightful Experiance
Reviewed on

11/06/2014
I came across Terra Sol Studios flyer when I had just started planning my wedding. I was immediately drawn to the style of photography. When I went to her website I was even more impressed with the level of professionalism combined with an artistic eye for beauty. I knew right... Read More away this was the look I wanted for my wedding. Upon calling Terra, I had researched other photographers that were extremely overpriced and impersonal. I really wanted to feel comfortable enough to put my trust in the photographer. Terra was nothing short of wonderful during our entire planning process. We met on several occasions, each time she had a beautiful folder breaking down all prices and time schedules for me. This really helped me to stay organized during the whole wedding process. It also took the majority of worrying about things off my hands. I was lucky enough to have a few other special occasions before the wedding that I wanted to have memories of. Terra actually came to these events, took amazing photos. In almost a week after the event she had sent me a CD of the edited photos and had a website available for viewing and purchasing of all the photos for us, and all of our family and friends. The day of my wedding finally arrived. Terra was with me during all the preparations before the ceremony and added a relaxed and calm energy to the room. The day went off without a hitch. With thousands of beautiful photos to choose from I had know idea how we were going to choose photos for our album. Terra actually created a group of photos that she had chosen for us and we used the majority of them for our album. Again, she made things so easy for me. Included with my wedding package was an extra photo shoot. Terra brought up the idea of a "trash the dress" photo shoot. I absolutely loved my dress and thought it was a wonderful idea. When else was I going to get the chance to wear the dress again, and I could always get it preserved after the shoot! We met up at Mentor Headlands beach and took some of the most amazing pictures of me that I have ever seen. Terra made me feel so comfortable and I actually got in the water for some pictures. I know I have found more than just a photographer in Terra Sol. I have found and artist that hopefully will be around to help me capture some of my families most cherished moments. I have fully put my trust in Terra and her company. I have no hesitation when asked of a good photographer. Terra Sol is simply the best in my mind. Thank you Terra for all that you are and all that you do! Alexis Marshall
---