12 Signs You've Got Groomzilla on Your Hands
And you thought only brides had to deal this.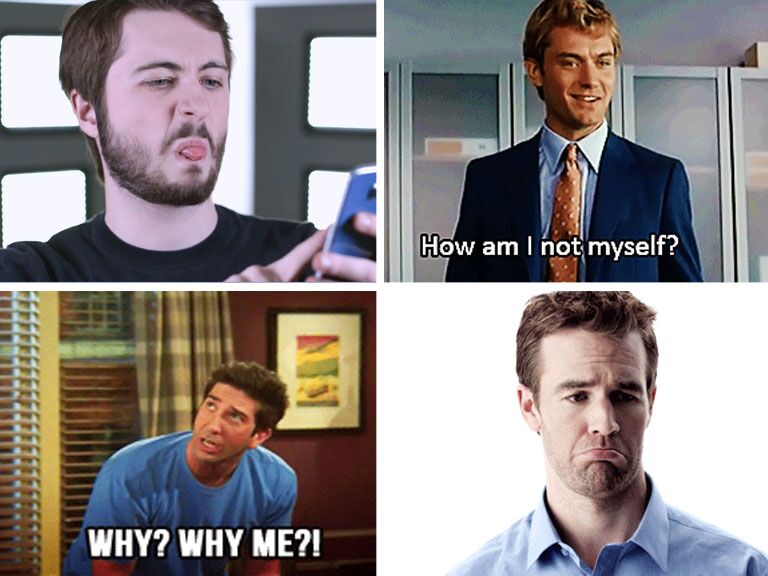 Giphy
We've all heard of the bridezilla. You know, the bride who gets carried away with wedding planning and switches into perpetual freak-out mode. But this can happen to the groom too. Know a groom who's taking his helpful attitude and wedding enthusiasm on a trip to crazy town? You're going to want to know the signs—planning your wedding together is supposed to be fun, after all. Here are a few symptoms of a groomzilla in the making.
He complains about not having his own shower and isn't satisfied when you suggest having one together.
He keeps adding random people you've never heard of to the guest list and freaking out when you veto them.
So he deletes your favorite cousins just to get back at you.
You take him to a cake tasting but he gets impatient after one hour, even though he asked to come in the first place.
He pretends to be stuffing envelopes, but secretly refuses to pause his movie marathon.
When you tell him he can't wear his seafoam green tuxedo from high school.
He rents a nacho cheese fountain for your reception behind your back, when you specifically told him that budget was for your parents' thank-you gifts.
He snaps when his tux arrives and doesn't fit, but he waited to order at the last minute and there's no time to see a tailor.
His face when you remind him not to wait to write his vows until the night before the wedding.
He passively agrees to everything in the beginning, then suddenly changes his mind with a month to go.
And when you confront him about his behavior, he just freaks out more.
But then your wedding day comes and you remember why you're marrying him.