6 Ways to Celebrate Your Engagement
Just engaged? Congrats! Now's the time to celebrate as a couple and with your friends and family! (Our suggestion: Don't do any wedding planning before you do at least one of these things.)
by Simone Hill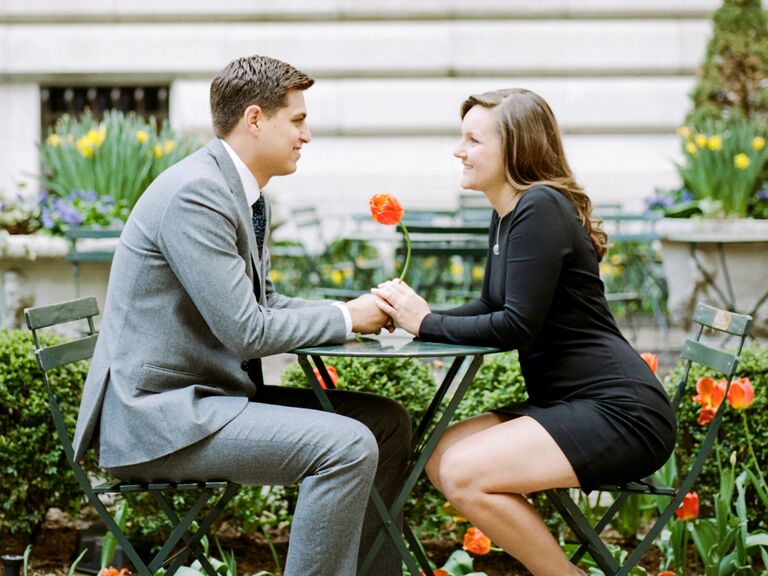 Revisit Your First Date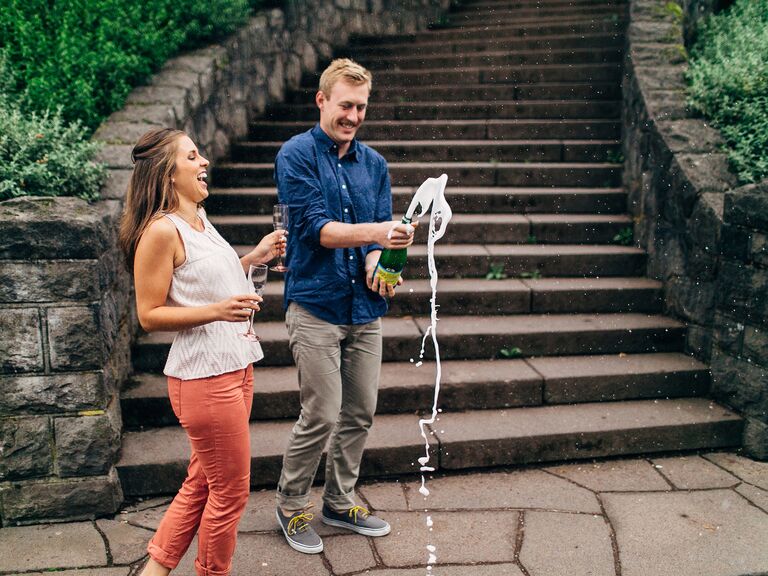 Pop Some Bottles
No engagement is truly complete without a celebratory drink, whether it's with just the two of you or surrounded by friends and family. Grab a bottle of your favorite champagne (or sparkling cider) and toast to your new engagement. If you're looking to switch it up a bit, nothing says you can't take tequila shots to celebrate your engagement and continue the party at your favorite bar afterwards.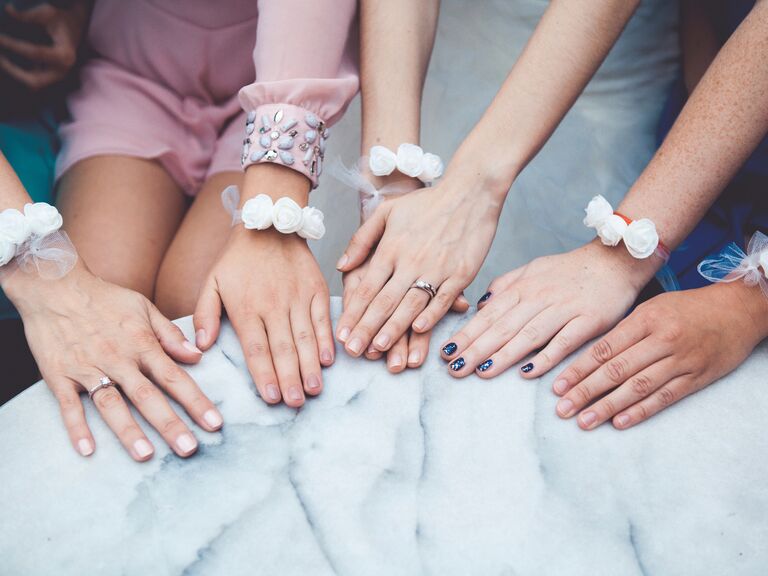 Get Pampered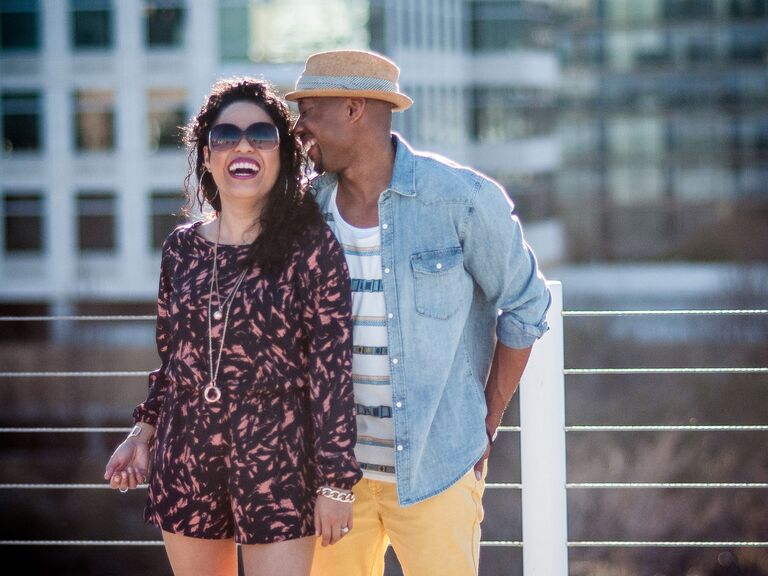 Pose for a Just-Engaged Photo Shoot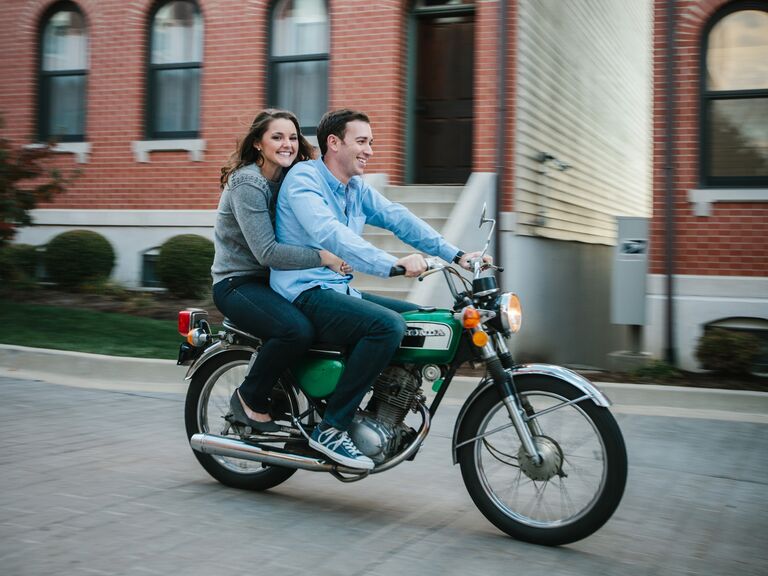 Take an Engagement-cation
Whether you fly across the world or visit a nearby bed-and-breakfast for the weekend, sometimes the best way to celebrate is to just relax. Even a mini-staycation, where you turn off your phone and tune everything out, can be the perfect chance to connect and enjoy one another's company. You'll have plenty of time to party with friends and family when you get back.
Want more? Of course you do!
> Awkward reactions to announcing you're engaged
> 7 ways NOT to announce your engagement