How to Drop Proposal Hints to Your Partner In a Non-Obvious Way
Wink, wink.
Whether you've been going steady for a while or you've found "the one" recently, taking your relationship to the next level is a huge step. You may not feel comfortable directly asking your partner to pop the question, but there are ways to drop hints. If you're wondering how to get your boyfriend, girlfriend or partner to propose, we rounded up nine different ways to bring up the topic organically.
Remember: clear communication is a relationship must-have. If you prefer to address the topic head-on, we encourage you to do so. However, it's perfectly acceptable to get the conversation going in a less obvious way. Either route works as long as you're open and honest with your partner about what you want. It's important to talk about marriage throughout your relationship so that you and your S.O. are clear on each other's wants, needs and expectations. If you've never discussed marriage, your partner might not be sure you want to get married. Similarly, if you haven't talked about having children or buying a home, your S.O. likely isn't aware of any timeline you have in mind. It's also worth noting that you don't have to wait for a proposal. If you're ready to get engaged, go ahead and propose to your partner regardless of gender identity. There's no need to wait because you feel like you have to. It's your love story—do what makes you happiest. If you'd rather your partner to take the lead, here are nine different ways to hint at a proposal.
If You're Setting Goals for the Year Ahead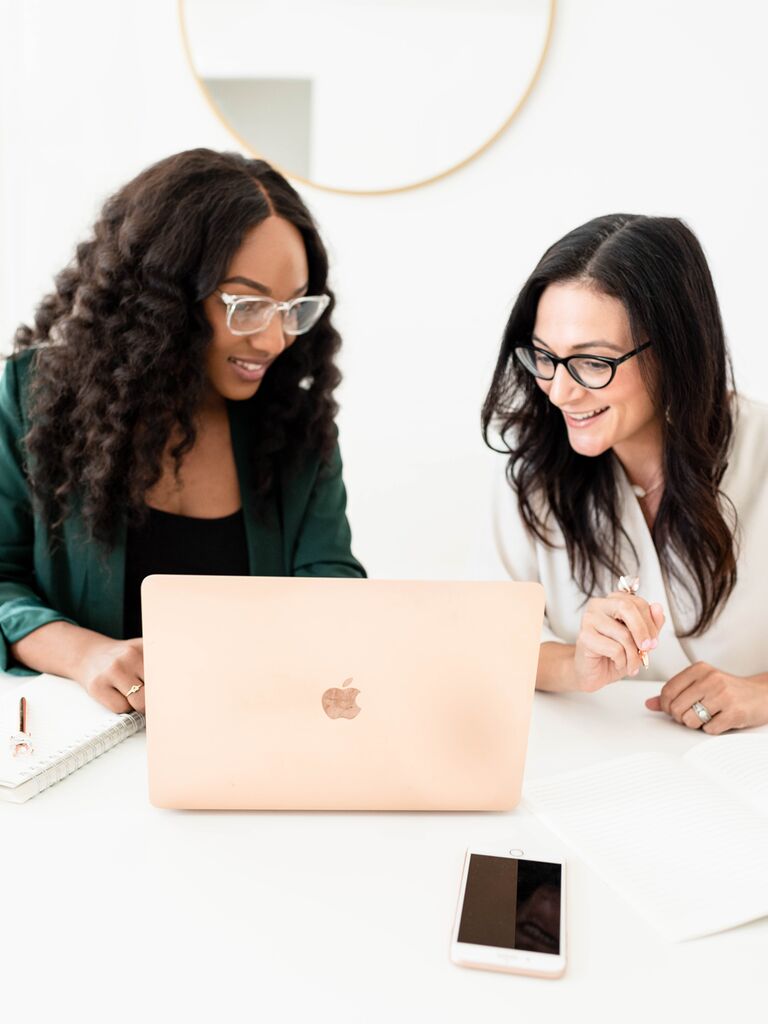 While it's proven that creating New Year's resolutions doesn't work, setting goals does. Since sharing your goals with someone makes you exponentially more likely to achieve them, tap your partner. Talk through the goals you've set to get a conversation about the future started. Work with your partner to create goals for you as a couple, whether that's committing to three date nights a month or a destination trip once it's safer to travel. We like this approach because it's a less aggressive way to hint at a marriage proposal, and it's an opportunity to strengthen your relationship moving forward.
If You Haven't Talked About the Future Together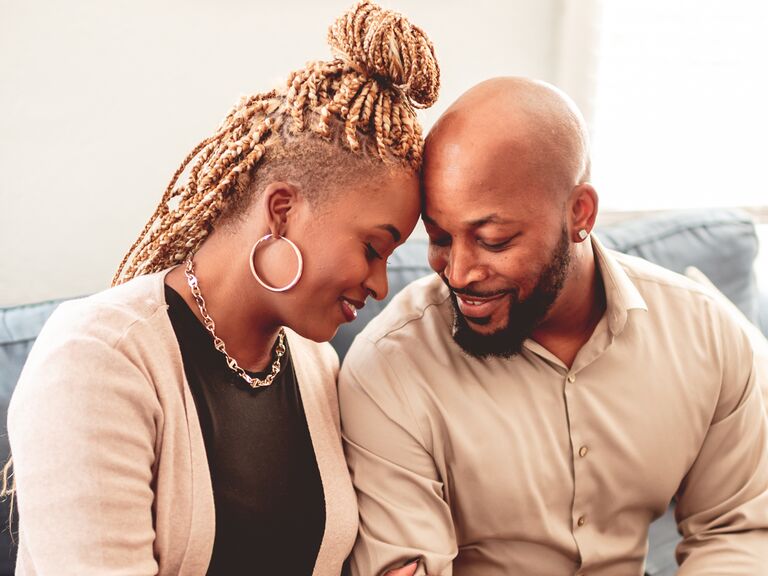 If you're trying to figure out how to get your boyfriend, girlfriend or partner to propose, having consistent, honest conversations about the future is key. Couples should talk about finances and more even before engagement, and discussing these topics might give your partner the confidence they need to take your relationship to the next level.
Use the opportunity to talk about your relationship as a whole rather than focusing on a proposal. Ask your significant other how they're feeling about the relationship, how they'd like the future to look, and more. Then, keep the conversations going. Regularly talking about the future is imperative, as it ensures you and your partner still want the same things and are aligned on a similar timeline.
If You're Attending a Wedding Together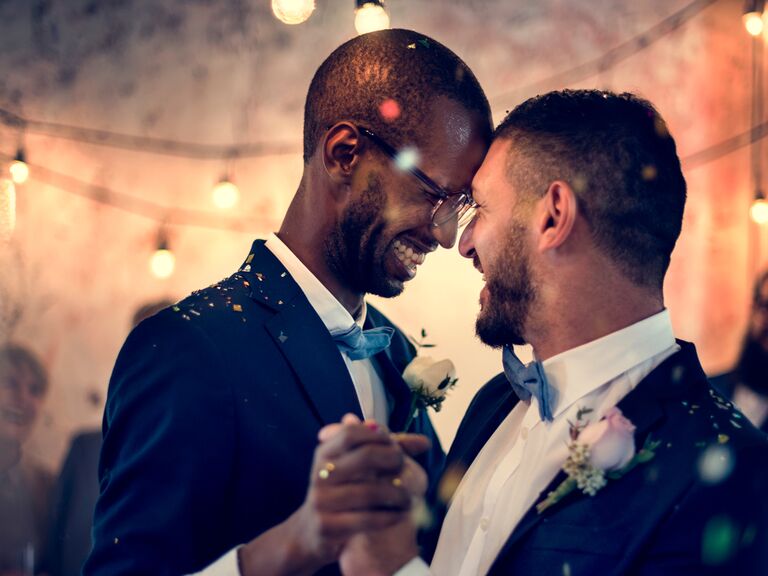 Attending a friend's minimony, virtual celebration or future event together is a wonderful opportunity to talk about marriage. Since invitations come in the mail early, you'll have extra lead time to bring up the topic and gauge your partner's response. Going to the actual event is another organic way to discuss taking your relationship to the next level. Ask them about their thoughts on marriage or if marriage is something they want for themselves. You could also talk about how fun it would be to get married and what you would want at your own wedding. Added bonus: The wedding itself will also provide you with a romantic setting.
If You Want to Move Elsewhere or Pursue a New Career Path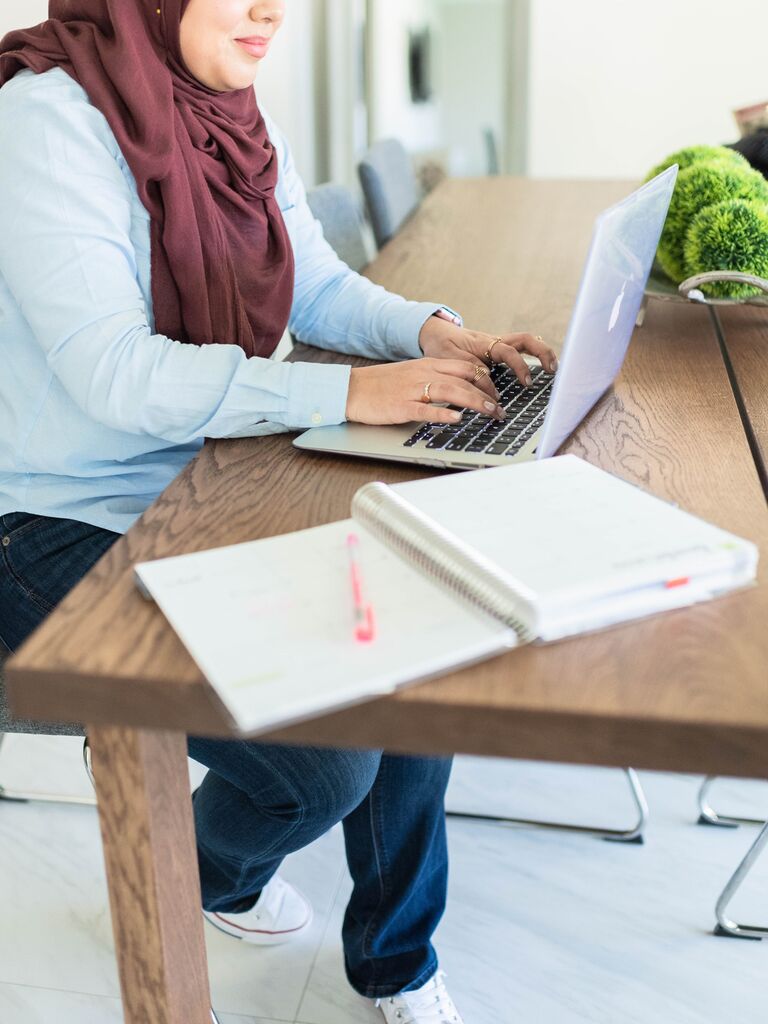 Marriage is a huge life event. However, there are other big decisions that may come up as you await a proposal. Perhaps you're considering relocating or pursuing a different career path. If you have a serious partner, it's important to discuss how this might impact your relationship. (Read: it's a great time to talk about marriage). Being married could impact the other factors in your life, which is why we encourage you to talk to your partner about your relationship's future. By the end of it, your S.O. should know where you stand when it comes to popping the question.
If a Public Figure's Relationship is Goals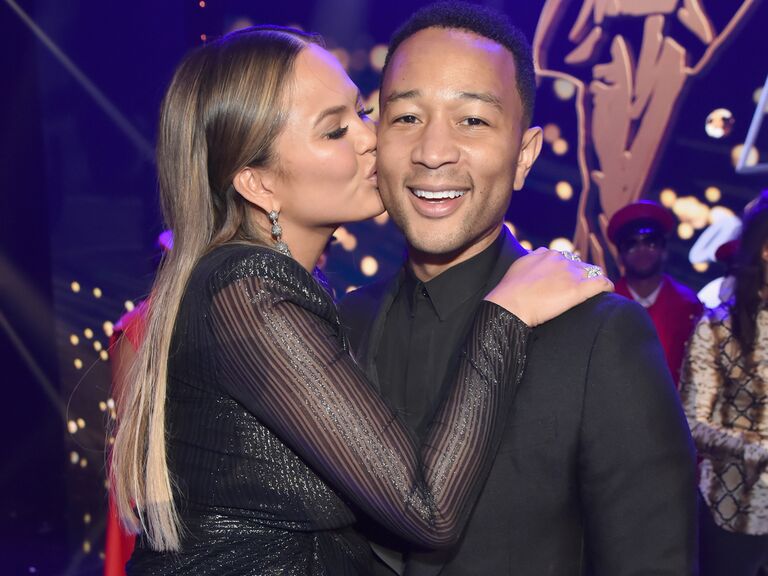 There are some celeb couples we all love to hear about simply because they're #GOALS. If you're a fan of pairs like John Legend and Chrissy Teigan, Barack and Michelle Obama, or Kamala Harris and Doug Emhoff, use that as a conversation starter. Talk to your partner about why you think the celeb couple makes such a great pair. Almost all of our favorite celebrity couples have shared candid details from their relationship as well as advice. Discuss that information with your partner and talk about your hopes for your own relationship. See if they look up to any popular pairings as #relationshipgoals and compare your picks. Not only is it a fun conversation to have, it's a creative way to bring up the topic of marriage. Plus, you'll likely find some serious engagement ring and wedding inspiration in the process.
If a Friend or Family Member Just Got Engaged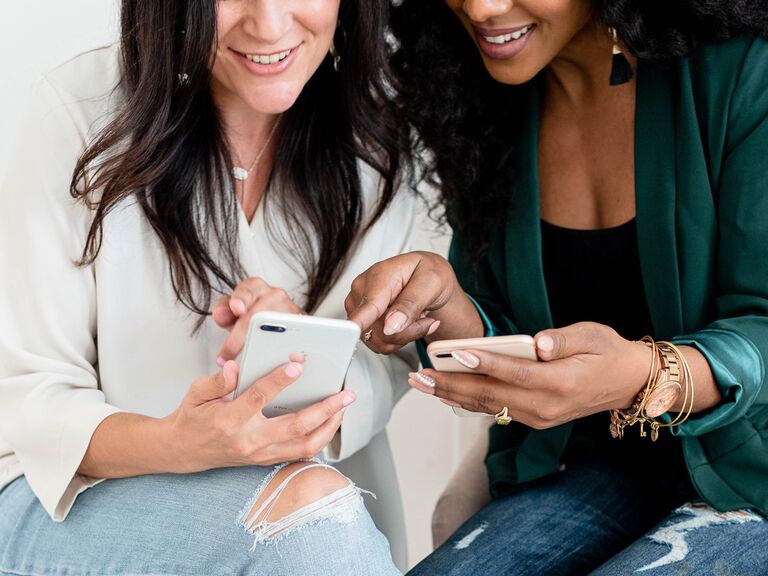 Talking about current events is a fool-proof way to broach this tricky subject. Has someone from your friend group or family gotten engaged recently? Bring it up to your partner and see how they react. Once you've gotten the conversation started, tell your partner how you're feeling in an honest way. Another idea is to offer your thoughts on how the proposal went down. Maybe the engagement was a public spectacle but you'd prefer something more private (or vice versa). Or perhaps you have thoughts on the jewelry that was exchanged. Giving this information could clue your partner into popping the question, and it'll give them ideas on how to make it personalized to you.
If You Feel Like You're Stuck in a Routine
Given the stay-at-home measures, it's easy to fall into a rut. Spice things up by planning a romantic date night or an exciting (socially-distanced) excursion. Doing so will give you the opportunity to communicate how you're feeling and discuss any adjustments that need to be made to keep both parties happy. It's also a wonderful time to discuss where your partner sees the relationship going and what they want. Use the special occasion as an opportunity to synch back up with each other and reconnect.
If You Think Your Partner Might be Nervous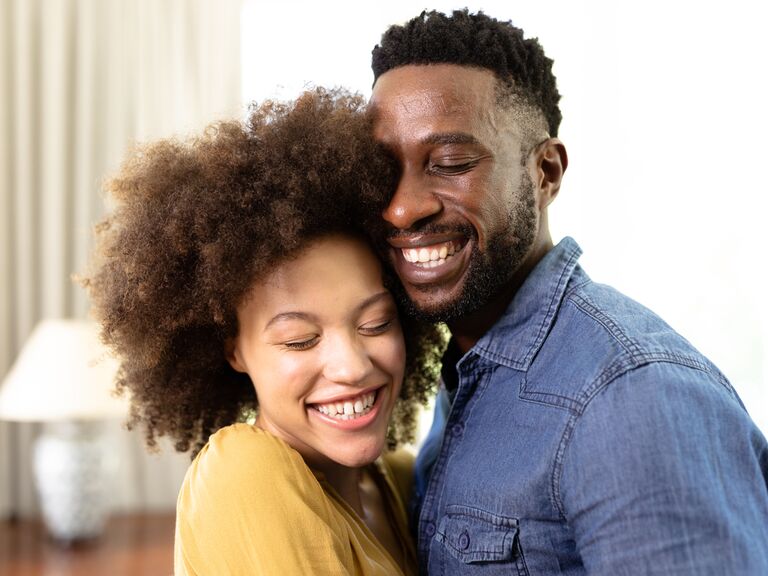 You know your partner well. If you think they might be nervous about popping the question, there are some things you can do to put their worries to rest. Go out of your way to tell them how happy you are with them and how excited you are for the future. Continue to have conversations about where you see yourselves down the line and what you want. That way, your S.O. has extra confirmation that you also want to take the next step.
If You're too Nervous to Bring it up Yourself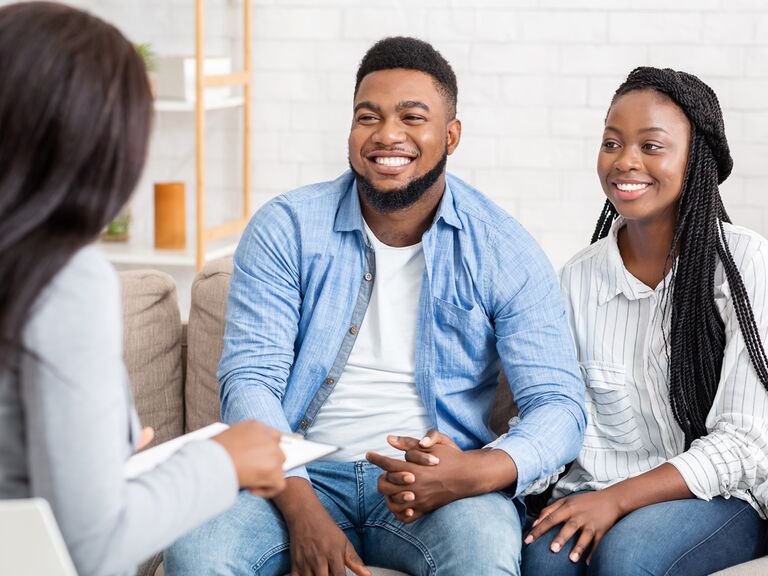 There are plenty of reasons you might be hesitant to bring up the future with your partner. Maybe you're worried you'll say the wrong thing or your partner will get overwhelmed. If that's the case, consider seeing a couple's therapist. Plenty of notable celeb couples (like Barack and Michelle Obama or Kristen Bell and Dax Shepard) have sought out professional counseling to help them navigate their relationship. A professional will be able to facilitate difficult conversations so you and your partner can be honest with each other. Plus, it's an opportunity to work through any other hurdles you may be facing now or in the future.