A Divorce Lawyer's Top 5 Tips to a Long, Successful Marriage
Divorce is overruled, thanks to these helpful tips.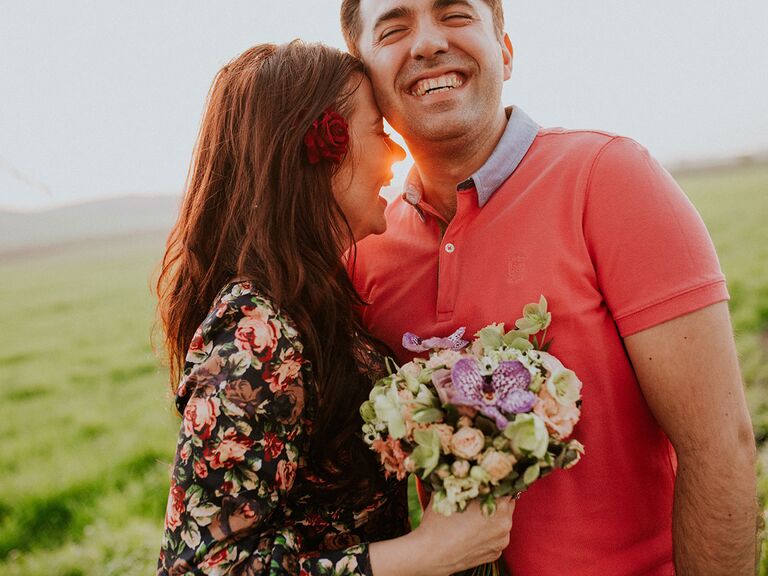 Alvin Mahmudov/Unsplash
If you haven't heard, millennials are awesome at marriage. Divorce rates are on the decline—the lowest they've been in 40 years! So, what's the secret to their marital success? There isn't one, single practice to ensure a happy marriage, but there are a few behaviors you can adopt to improve your relationship long after your "I dos." We consulted Lubov Stark, a matrimonial law attorney and principal of Lubov Stark LLC specializing in matrimonial, divorce and family law matters. With over 20 years of matrimonial and divorce law under her belt, Stark dishes out her top five tips to a long, successful marriage.
1. Have Realistic Expectations
Marriage is awesome, but it's definitely not perfect. Stark says reducing your expectations of what you want out of your partner will help avoid any issues later on. "The problems happen when there are mismatched expectations and no communication," she says. "It's when people drift apart and fight." This doesn't mean you need to lower your standards completely or expect nothing out of your partner. It's more about setting up expectations your partner can actually live up to, and vice versa, rather than setting yourselves up for disappointment or dissatisfaction.
2. Over Communicate
You've heard it before, but we'll say it again: Open communication is important for any strong relationship. "Really look into yourself on how you can improve the communication and energy between you and your partner," Stark says. Don't let hurt feelings or annoyances fester and build. Start every day fresh with honesty and openness with your partner.
3. Give Marriage Counseling a Try
Marriage counseling is a great way to show your partner how much you care about your relationship as well as your willingness to work out any issues you're facing as a couple. Stark suggests premarital counseling to all of her clients. "Think of it as a preparation course," Stark says. "You'll be able to come into marriage completely equipped knowing you are two different people and no marriage is perfect."
While in-person sessions with a psychiatrist or therapist are most common, if you're uncomfortable about professional therapy, unable to afford it or simply a tech-savvy couple looking for something a bit more convenient (while just as impactful) there's also Lasting. Lasting is a science-based app backed by The Knot dedicated to improving the health of your (future) marriage or relationship. The app smartly gets to know your relationship and then builds a customized program just for you and your significant other.
4. Get a Prenup
More couples today are choosing to get a prenuptial agreement than ever before. Some people believe there's a divorce stigma attached to prenups, but it can be a smart financial decision for you and your partner's future. "Prenups are extremely necessary to be financially prepared and legally prepared, like if you're protecting a valuable family heirloom, such as a diamond ring," Stark says. "If [divorce] does come into play, it becomes a much easier situation to handle, especially in long-term marriages." (Psst—don't let the word "prenup" freak you out. Here's everything you need to know about getting a prenuptial agreement.)
5. Work on Yourself
If you want to improve your marriage, working on yourself is just as important as working on your relationship. "I always tell my clients you have to work on yourself," Stark says. "If your energy is focused on taking care of yourself and [being] balanced, you'll only improve as a couple."