One Proposal Tradition That Will Never Go Out of Style
Here's why you should still ask your partner's parents for their blessing.
by Maggie Seaver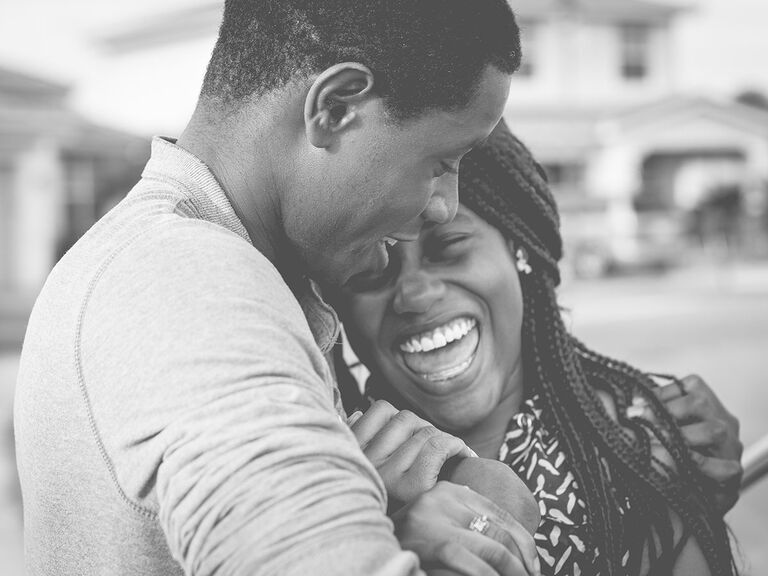 Some marriage etiquette and conventions are totally outdated (see you later, dowries!). And those that have stood the test of time—like wearing a white wedding dress or not seeing each other before the ceremony—are no longer seen as hard-and-fast rules. Traditions are beautiful, but so are emotional first looks and colorful wedding dresses. Choosing which traditions to skip and which to incorporate is such a fun way to personalize your day.
But there are certain things that'll never go out of style in our book, like asking for your partner's parents' blessing before proposing or deciding to wed. Why? Even though it's technically a commitment between you two, your decision to get married inevitably affects both of your families—it's a big deal for them too. So seeking a thumbs-up from your partner's parents (or other significant loved one, depending on their family situation, of course) is an important, courteous gesture for whoever plans to propose.
And we know even this age-old etiquette tidbit could use an update to accommodate a more modern social rule book. Asking for permission might seem old-fashioned to you, so asking for their blessing and well-wishes is the perfect compromise (and will score you big points with your future in-laws!).