The Best Type of Engagement Ring for Your Hand Shape and Size
Whether your fingers are long and lean or short and wide, it's important to remember that not every rock is created equal.
Like most things, engagement rings aren't one size fits all. Maybe you've experienced this firsthand (no pun intended) when you've tried on a friend or family member's pear-shaped rock, only to realize it doesn't look quite right on you for some reason.
That's why it's best to know what type, shape and size ring will look best on your hands. (Pro tip: You should be conscious of everything from setting to bandwidth too.) For the record, you or your partner should get whatever ring you want, but in case you're curious about what might be the most flattering on your unique ring finger, you can find our handy-dandy guide below.
Short Fingers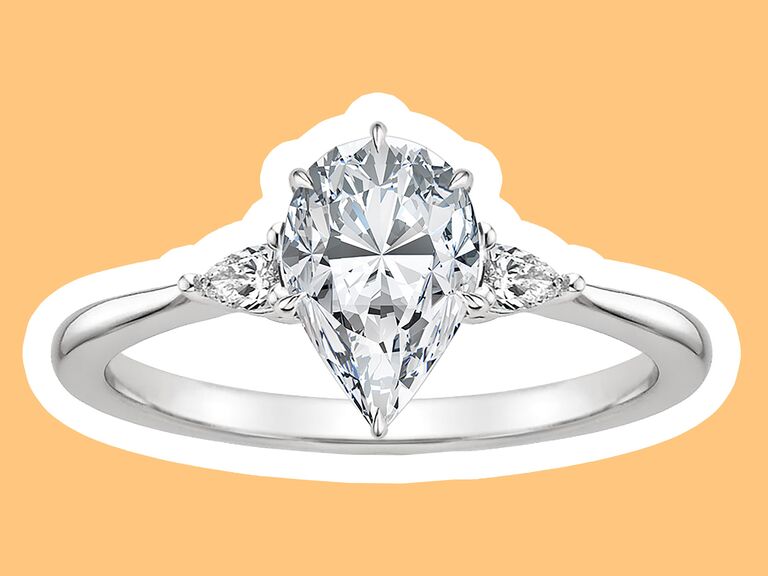 An elongated rock—like pear or oval—with elaborate details will draw out the finger, giving the illusion of length.
Wide Fingers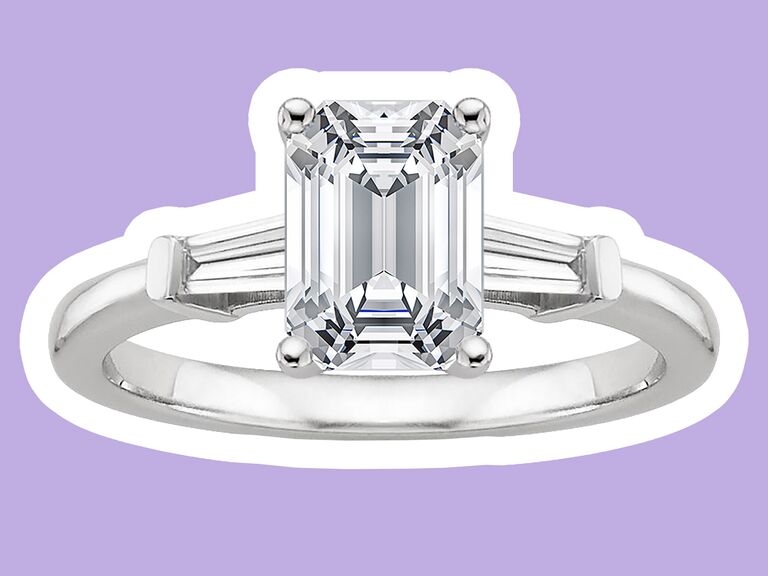 If you have wider fingers, you'll want a cluster setting and a larger band to take up more space on your hand, and something elongated—like an emerald cut—to create length. A petite setting and thin band will make your fingers appear wider.
Long and Lean Fingers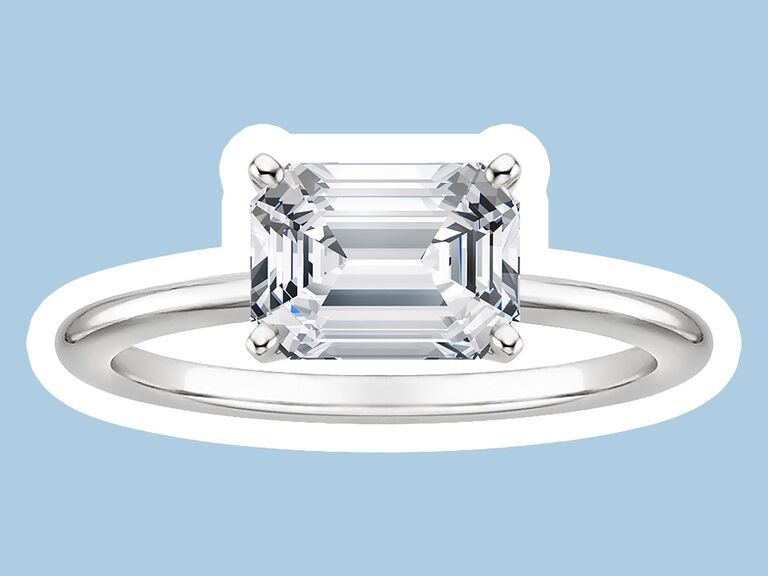 Good news if you have "piano fingers," you can pretty much go with any rock you want. But round- and princess-cut diamonds with horizontal settings will fill out your hand best, and diamond accents (like a pavé band) will complement your fingers too.
Small Hands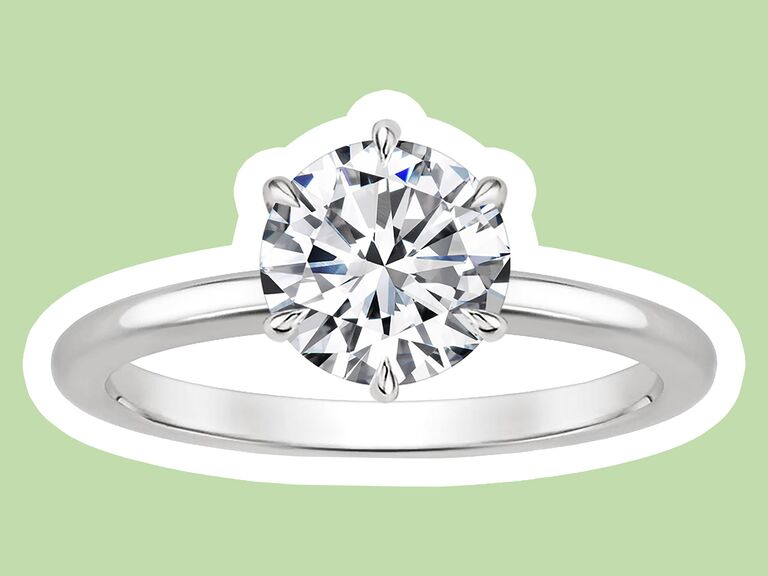 Huge diamonds can look a little overbearing on small hands. You can go for a smaller diamond (one carat, perhaps) to strike the right balance, or opt for a gorgeous, diamond-encrusted ring with no center stone at all.
Large Hands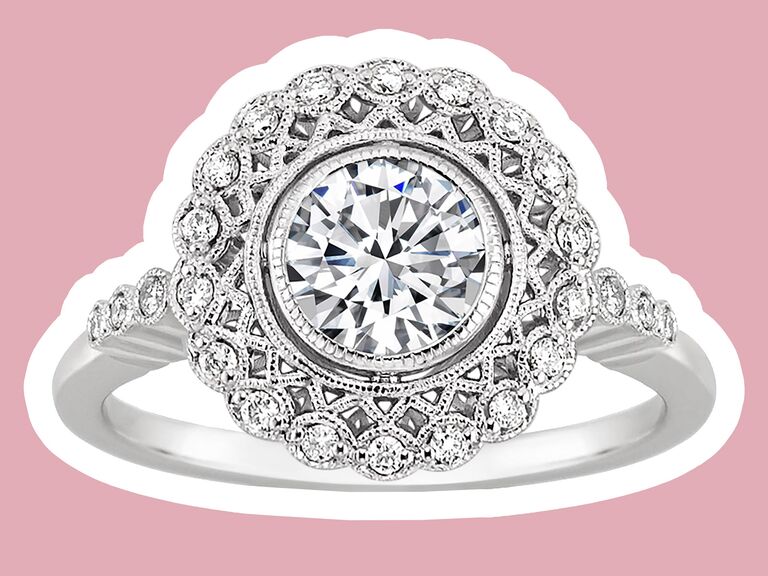 If you have large hands, think big and bold. Halo styles or detailed bands will play best to your proportions.