Blake Lively's Engagement Ring Is Her Most Treasured Possession Because of This Unexpected Reason
The queen of the red carpet's favorite accessory is her engagement ring -- but not for the reason you think.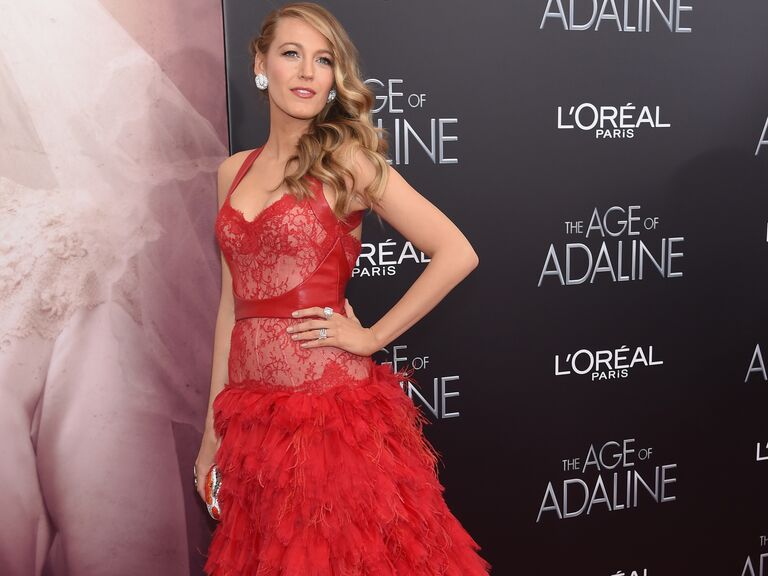 Getty Images
Blake Lively has style for days, but according to an interview with British Vogue, her most treasured possession is her engagement ring from Ryan Reynolds -- that she surprisingly didn't even help pick out! Not even a little bit.
"My most treasured possession is my engagement ring made by my dear friend Lorraine Schwartz, because of the love and meaning it symbolizes," Blake says. "No, I didn't have any hand in its design -- I married a gentleman."Lively and Reynolds met in 2008 while filming "The Green Lantern." They began dating in 2011 and Reynolds popped the question sometime before their surprise wedding ceremony in 2012. While Reynolds may not have gotten any input from Lively while hunting down the perfect ring for her, he certainly proved he has good taste.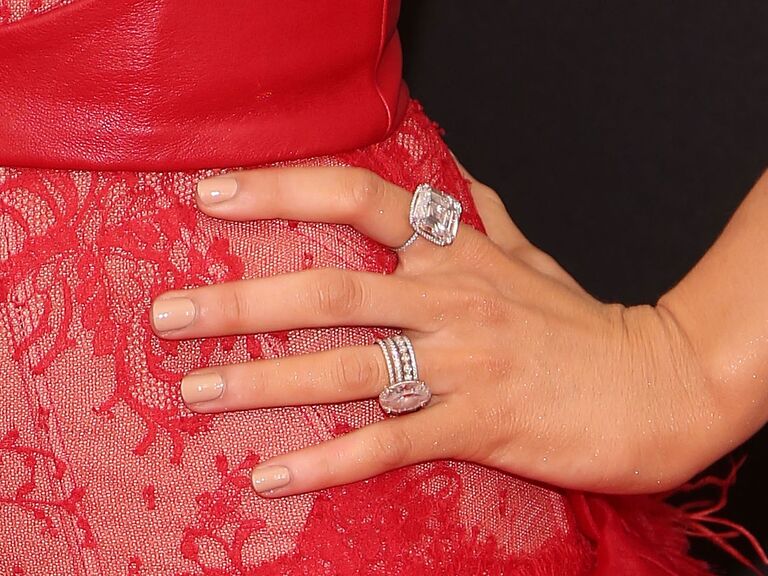 All About Blake Lively's Engagement Ring
Though Lively never flaunted her engagement ring on social media or in magazine spreads, the stunning ring is hard to miss when she wears it in public. It's an eye-catching bauble and we have all the details about Blake Lively's ring.
Reynolds turned to jeweler and friend, Lorraine Schwartz, to design Blake Lively's engagement ring. He wasn't just relying on his own good taste though, as Schwartz is regarded as a favorite jeweler, particularly in the Hollywood circuit. Together they dreamed up the design and the result was a unique and stunning ring that no one can seem to take their eyes off.
For starters, the main focus of the ring is the solitaire-set oval stone. It's an impressive 12 carats and flawless in clarity, but believe it or not, that's not even the most spectacular part of Blake Lively's ring! Perhaps what's most noteworthy is that it's a very light blush-colored diamond. Pink diamonds like the one used in her setting are considered some of the rarest colored diamonds in the world, making her ring even more one of a kind.
Blake Lively's engagement ring has a pavet band in 14k rose gold. A pavet band is aband covered with diamonds all around--let's just say this ring really sparkles! Her engagement ring only sported one band of diamonds, but the couple added another diamond-studded band as Blake Lively's wedding ring. The ring now dazzles with two glimmering diamond bands.
As for the rose gold setting, Lively set off a rose gold trend for many future brides.. Some say she is one of the first celebrities to rock the rose gold design.k.
Lively's ring wows in countless ways, from the sheer size of the rock to the sparkle of the rare pink diamond. With all of its glamorous details, we're not surprised it's her favorite fashion accessory in her jewelry box!
So how much did Blake Lively's engagement ring cost? The estimated cost of the ring is a whopping $2 million dollars.
So what's not to love? A gorgeous oval-cut pink diamond with a slim pave` diamond band made by famed celebrity favorite jeweler Lorraine Schwartz. And was given by a seriously handsome guy. (Blake always happens to make us all jealous regularly, doesn't she?) And while her thought process is sweet, it's also a tad old-fashioned. We know lots of guys who ask for their partner's opinion in the most gentlemanly of ways.
What about you? Did you leave it up to your husband when it came to your engagement ring? Or were you more hands-on?