How to Book Your Rehearsal Dinner Venue
Cover these key points before confirming your venue.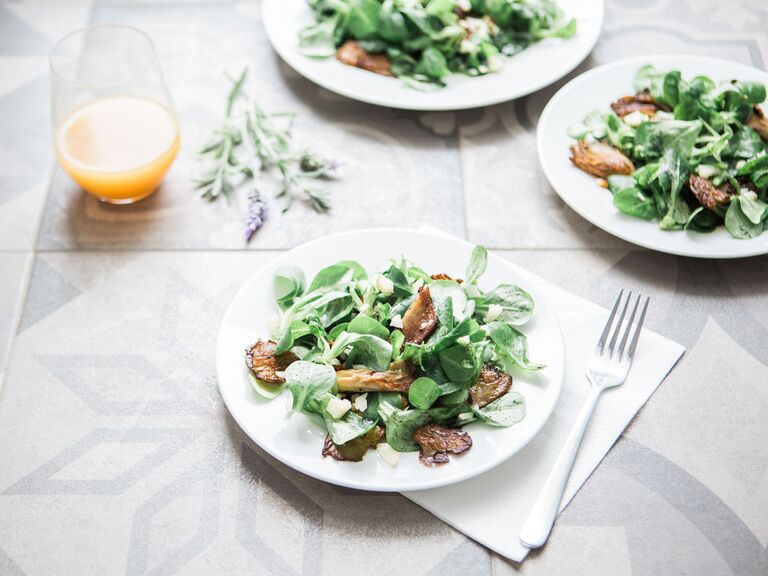 Brooke Lark/ Unsplash
Once you've booked your ceremony site and your reception venue, it's time to book your rehearsal dinner spot. Typically, the groom's family foots the bill for this wedding event, but it could also be hosted by the bride's family or jointly by the couple. It's important to schedule the dinner, which usually occurs after the wedding ceremony rehearsal, just a day or two before the wedding. The space should also be close in proximity to the wedding as well—out-of-towners will love you for it. And your wedding style doesn't have to dictate your rehearsal dinner either. Having a black tie ballroom affair for your "I dos"? Feel free to throw a clambake on the beach. Ranch wedding? Have dinner at a luxe restaurant in town.
A more formal sit-down can be an intimate way to celebrate and thank the officiant and wedding party for being a part of your day. If you'd like a more informal gathering that includes out-of-town guests and others, consider serving light fare and hors d'oeuvres. Whether it's in your backyard, at a restaurant or at your reception venue (be sure to ask if a rehearsal dinner space isn't already included), these are some important points to go over before you book. Name and contact information for you, your spouse-to-be, the name of the person footing the bill and the rehearsal dinner venue
Details of specific rooms to be used
A detailed description of the space and any items that will be provided (linens, flowers, food, technology and entertainment materials like power extension cords and speakers)
A list of rentals and décor that will be brought into the space (if any)
Approximate number of guests
The name and contact information of the manager or site director that can be a day-of point person and a name of a substitute in case of an emergencyProof of insurance and food certification and liquor license if you're planning to serve cocktails.
Setup, cleanup, overtime and any other fees that may be applicable
Confirm any restrictions that might be possible (such as sound, décor and dress code)
Deposit amount and due date
Total cost, itemized cost and due date
Cancellation and refund policy
Looking for a complete list of wedding vendors in your area? Find them here.
Find a rehearsal dinner venue near you here.