Points for Your Wedding Planner Contract
So you decided to hire a planner, congrats! Check to see if these points are in your contract before signing.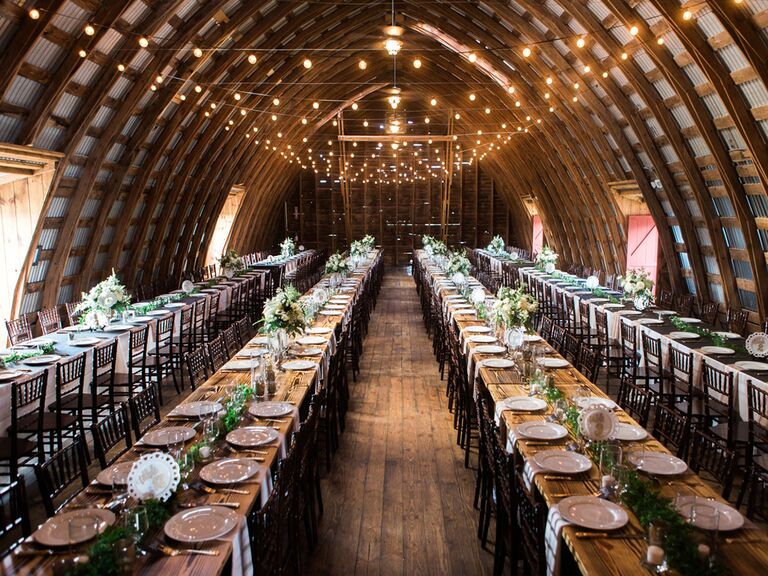 Sarah Murray Photography
Finally found a wedding planner whose version of rustic chic aligns with yours? We know it's exciting, and you're eager to get your planning started, but take a minute before rushing to commit. Before anything else, get their acceptance in writing (or by email) to ensure you have a paper trail. Then, request a contract between you and your wedding planner, and make sure the following points are included before signing on that dotted line.
Name and Contact Info for You and the Vendor
Why it's important: It's good to have the names of everyone involved so you know which person in the company you'll be working with throughout the process. Also, if this information is right at the top, it makes filing with related papers much easier.
Date, Times and Locations of Your Ceremony and Reception
Why it's important: It needs to be clear when and where all your wedding events will take place so the planner can be certain they won't have any conflicts.
Itemized List of All the Services You Need
Why it's important: This way, everyone is aware of your expectations and what the planner has agreed to deliver.
A List of Anything the Planner Will Supply or Take Care Of
Why it's important: If this is specifically listed, you'll know what you'll need to rent from outside sources and other expenses, so you can start adding them to your budget. Your planner will also have their to-do list already made out.
Arrival Times and Time Needed for Setup at the Ceremony and Reception Sites
Why it's important: You'll know you're all on the same page with the itinerary if it's spelled out and agreed to in advance.
Names of Planners and Assistants Who Will Be on Hand During the Wedding
Why it's important: If you know who is expected to work with you, you'll be able to meet everyone beforehand and ensure they understand your vision. You can also make sure you all get along and that your event will be in good hands.
Total Cost (or Calculation)
Why it's important: This is critical to make sure there are no large surprise fees later on. Your planner should have a pretty good estimate of the price of their services and you can be confident you'll stay in budget.
Deposit Amount Due
Why it's important: This also falls under knowing what will be expected of you. It's good to be ready with your check as soon as it's needed so you can start off on the right foot.
Balance and Date(s) Due
Why it's important: This is obviously big because you need to know what will be owed and when. This is also when you confirm exactly how much you expect to pay and that it will fit within your budget.
Cancellation and Refund Policy
Why it's important: Knowing what you'll owe, what you'll get back and what the steps will be if something goes wrong is necessary to begin this whole process. Trust us—you'll be much calmer if you're confident in this procedure.
Planner's Signature
Why it's important: They're confirming they saw every point and agree to abide by them. This is critical if an issue comes up later.
Sign the Final Contract
Why it's important: Only sign after you have read the entire contract and are positive you understand and agree to it all. You should not have any questions after you sign because you have already agreed to everything in the contract, and you or your planner cannot go back on it.
Find a planner in your area here.
Get a head start and choose your theme from our ultimate guide.