The Guide to a Buenos Aires Honeymoon for Sizzling Romance
The birthplace of tango has so much romance to offer.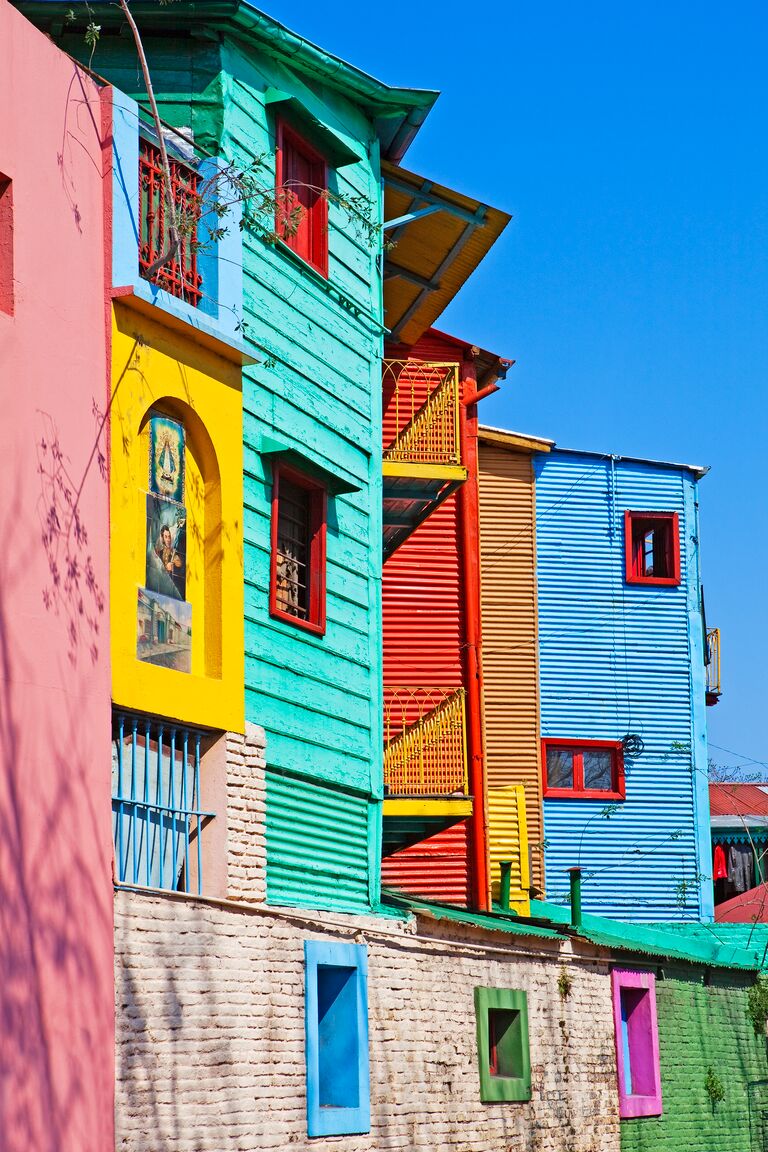 John W Banagan / Getty Images
We have included third party products to help you navigate and enjoy life's biggest moments. Purchases made through links on this page may earn us a commission.
If the dance party is what you're most looking forward to at the wedding, you may want to consider a Buenos Aires honeymoon. The cosmopolitan capital city of Argentina includes world-class nightlife, culture and architecture, and is also rightfully known as the birthplace of tango.
As a port city in the Southern Hemisphere, Buenos Aires is ripe for exploration through sightseeing tours and strolls. However, a Buenos Aires honeymoon is much more than a simple history lesson. "Buenos Aires has something for everyone," says destination photographer Brian Leahy, also an advisor at Protravel International. "In fact, it's known as one of the best places to go for an active honeymoon."
You'll want to keep travel time in mind when planning your trip. The honeymoon destination is in an entirely different hemisphere than the US, so it is a bit of a trek. Southerners have the shortest trip as Buenos Aires is about 11 hours nonstop from Dallas. It's often 17 hours or more from New York City and San Francisco with at least one layover involved.
Is Buenos Aires Good for a Honeymoon?
Pros of a Buenos Aires Honeymoon
A Buenos Aires honeymoon is ideal for newlyweds looking to begin their lives together with an eclectic adventure. There's no shortage of activities in the city. With art, architecture, history, museums, great dining and shopping, says Jessica Tuck, a Reco trip designer and Argentina travel expert. There's even nature not-too-far beyond the city limits.
Museums like Museo Nacional de Bellas Artes give honeymooners a chance to take in beautiful artwork. Meanwhile, Buenos Aires is also known as the Latin American shopping capital of the world. The Palmero district serves as home to shops stocking everything from one-of-a-kind home goods to fashion items. Afterward, a trip to a lively local bar or tango dance lesson is in order. And plenty of luxe accommodations offer opportunities to take your dancing shoes off, soak your feet and even get a couple's massage at an on-site spa.
Cons of a Buenos Aires Honeymoon
Buenos Aires has something for nearly every taste. But Leahy emphasizes "nearly" is a keyword. "It isn't for people who are looking for a resort or just to relax," Leahy says. "This is an adventurous, fast-paced type of trip."
If you need to unwind without leaving a beach chair post-wedding, it may be best to put Buenos Aires on your bucket list for another time. Consider an all-inclusive resort in the Caribbean instead.
The Best Times of Year to Go on a Buenos Aires Honeymoon for Good Weather
Tuck says her clients consider Buenos Aires a year-round destination. But she notes that Buenos Aires is in the Southern Hemisphere, so its seasons are the opposite of the U.S. The springtime, which runs from September through November, boasts warmer weather that's not too humid. Expect mild temperatures in the 60s and 70s.
Things to Do During a Buenos Aires Honeymoon
Tour the Teatro Colon
Whether you love opera or have never been to a show, a tour of Teatro Colon is a breathtaking experience. The sprawling, eclectically-designed theater fits 3,000, and the main room resembles an Italian horseshoe. The glistening chandeliers add an opulent, avant-garde style. Opera enthusiasts can take in a show.
Walk Through La Boca
Both Leahy and Tuck recommend taking a walking tour of La Boca, which Tuck hails as the city's "most colorful and Instagrammable neighborhood." Photo-worthiness aside, La Boca is also home to some of the city's most famous landmarks, including the soccer stadium La Bombonera and Caminito Street, a road with colorful buildings at every turn. There's plenty of history to learn about on a guided tour, too. "It also holds special significance for Argentines because it was once home to many immigrants who came from Europe at the turn of the 20th century," Leahy says.
Learn to Tango
A Buenos Aires honeymoon is the perfect time to cross "perfect the tango" off your bucket list. The dance originated in these parts, and Tuck says visitors can sign up for classes. They make for ideal ways to spend a night out with your loved one, and some double as experiences with dinner and a show.
Visit Recoleta Cemetery
A trip to a graveyard may not be the most romantic activity, but Tuck says Recoleta Cemetery is an important landmark in Buenos Aires as it's the final resting place of Eva Perón. Perón, nicknamed "Evita," was a politician, activist, actress and the former First Lady of Argentina. The massive cemetery also has pyramids, green temples and mausoleums that help visitors get a feel for the city's past.
Go on a Mercado de San Telmo Food Tour
Another favorite of Tuck's clients, this open-air market is a fantastic way to fuel up for your next adventure. There's an eclectic mix of food (and clothing and home goods), ranging from pastries to empanadas. The San Telmo area doesn't lack ambiance, either. Its narrow cobblestone streets feel straight out of a picture book.
Shop in Palermo
Argentina is known as the Paris of South America, and a trip to Palmero serves as exhibit A. The area is home to countless boutiques, allowing you to indulge in some retail therapy and find truly one-of-a-kind mementos from your honeymoon. Think artisan crafts, high-quality ponchos, and shoes. The cobblestone walkways, street art, and plenty of spots to eat make a visit to Palermo worthy of a half-day affair.
Horse Around
Argentina boasts a love for equine friends, and honeymooners can embrace it. Horseback riding tours are for the taking and offer a different way to explore areas of the city. You can also learn a new sport with your partner by signing up for a polo class taught by professional players. (Polo is nothing like baseball or a walk in the park. Expect a fast-paced but thrilling experience!)
Experience World-Class Art
Street art and colorful buildings give Buenos Aires a poppy look on the outside, but multiple museums house even more colorful collections. Leahy recommends checking out the Museo de Arte Latinoamericano de Buenos Aires (MALBA), which has an "impressive" collection of Latin American pieces from artists like Frida Kahlo and Diego Rivera. He also recommends the Museo Nacional de Bellas Artes (National Museum of Fine Arts), which has a stunning collection of works from famous Argentine artists like Juan Larrondo and Ernesto de la Cárcova. You'll also spot works from Pablo Picasso and Vincent van Gogh.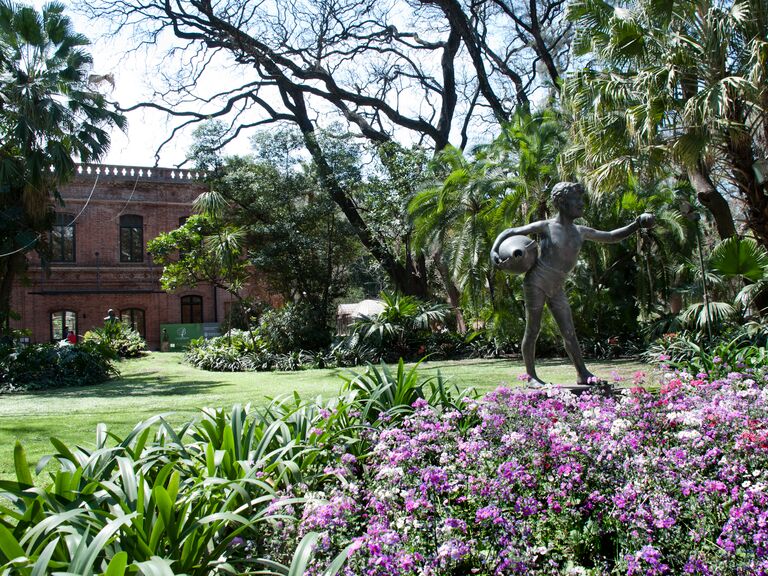 The Best Hotels and Resorts in Buenos Aires for a Honeymoon
This five-star Hilton property gives honeymooners the full royal treatment. Palacio Duhau is a Neoclassical palace that provides first-class butler service. Some rooms and upgraded suites boast balconies perfect for taking in garden vistas as you sip your morning coffee. It's close to Teatro Colon and Casa Rosada.
As you'd expect, the ambiance and service are first-class at the high-rise Four Seasons Hotel in Buenos Aires. Marble bathrooms, airport transports and (for some) private lounge access are a few of the five-star perks.
Once a warehouse, the five-star Faena now serves as an opulent stay for honeymooners and couples, generally. The magnificent vistas include views of the skyline, park or river. Concierge service, whirlpool tubs, a world-class spa and an outdoor pool are some of the top-notch amenities.
This centrally-located hotel is nearby Teatro Colón and the presidential palace, Casa Rosada. Whirlpool tubs, balconies with sweeping city views and free breakfast are available. Ditto for an on-site spa perfect for giving tired legs TLC after walking tours. Plus, Bonvoy members will appreciate it too.
What to Pack for a Buenos Aires Honeymoon
As with any honeymoon destination, couples will want to dress for the weather. Keeping in mind Buenos Aires' seasons are opposite of the US calendar, jeans or linen pants, T-shirts and layers, like cardigans and sweatshirts, are ideal for cooler months (from March through August). The summer can get particularly humid, so couples should pack light tops, shorts, sun-shielding hats and water bottles. Tuck says comfortable clothes and walking shoes like sneakers are perfect for day trips.
A backpack is suggested to hold extra items you're toting along outdoors. More upscale dinners with a side of dancing are on the menu during a trip to this cosmopolitan city. Little black dresses, nice slacks, collared shirts and on-trend items like slim blazers with wide-legged trousers that play with proportion will have you looking and feeling sharp. Bring dancing shoes for tango lessons!