A Complete Guide to Using Credit Card Points to Pay for Your Honeymoon
The Points Guy gives all his tips for how to maximize your honeymoon with points—from getting there to enjoying your stay.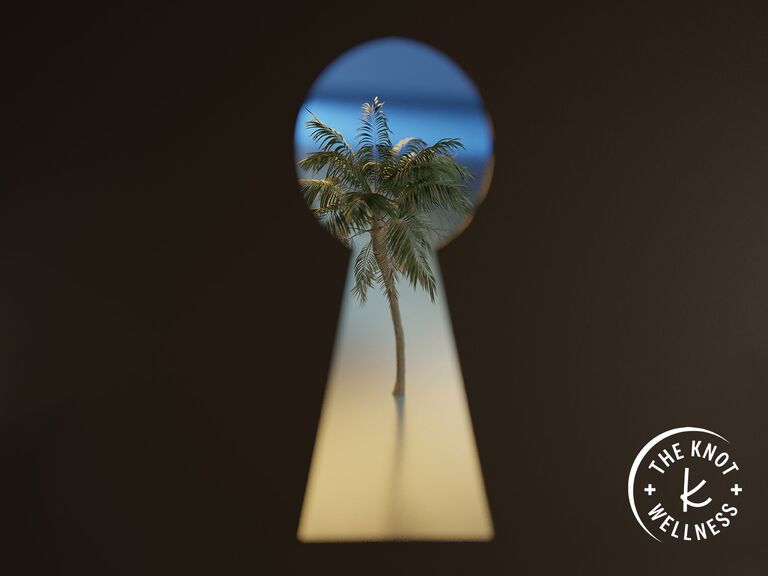 OsakaWayne Studios
The honeymoon is one of the most memorable trips a couple will share for the rest of their lives. While hosting a wedding requires couples to pay in cash, couples can take advantage of the points and miles they've racked up while dating for their honeymoon. In fact, they can have the dream getaway of a lifetime at an incredible value.
There are endless domestic and international destinations, hotels and experiences that allow couples to utilize, transfer and maximize their points and miles. Using points and miles, in conjunction with sign-up bonuses, can even give couples the type of splurge-worthy experience that wouldn't have been possible had they booked with cash. Let's break down how to vacation with points and the best credit card to pay for honeymoon expenses below.
In This Article:
The Best Honeymoon Destinations to Use With Points
Your first decision will be narrowing down your desired honeymoon location. This will determine whether you have access to other regions should you want a multi-destination getaway. Next, you and your partner will review flight routes to see if you can connect the dots between each destination of interest.
From there, you'll refine how to pay for your honeymoon with credit card points by determining how you want to maximize your miles and existing artillery. Questions to ask yourself include: Do you want to spend more of your points on your flights so you can fly first or business class? Would you rather stay at a luxury hotel for two to three nights and stay somewhere more reasonable for the rest of the stay to elongate your trip? You will want to have these honest conversations about the type of honeymoon you prefer. There are, however, several destinations that pair well with honeymoon points.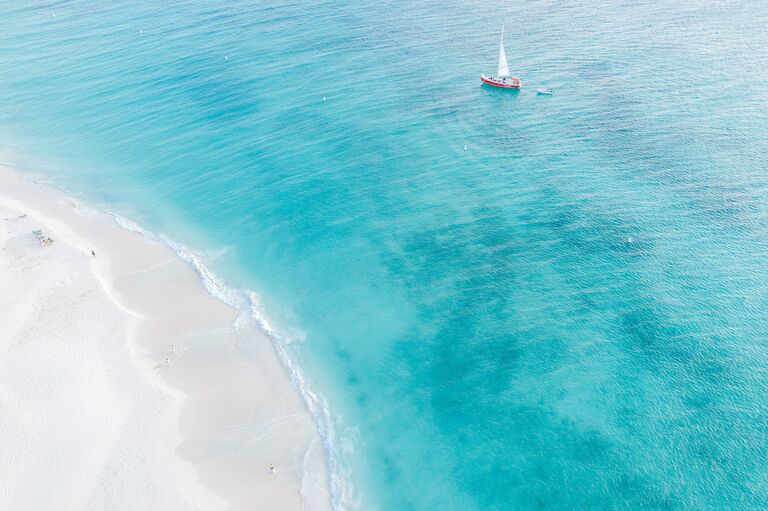 One of the most popular luxury honeymoon destinations, globally, is The Maldives. One of the biggest benefits of traveling to this pristine and remote archipelagic country is that several luxury hotels offer points redemptions for stays. These properties include The Conrad Maldives, Park Hyatt Maldives, St. Regis Maldives and the Waldorf Astoria Maldives.
The Aloha State is a great destination, especially since you can island hop and optimize your points at different luxury hotels. In Maui, the Andaz Maui, a Hyatt property, or Wailea Beach Resort under Marriott are both luxury properties that offer perks with points along the gentle waves of Wailea Beach. Couples can also flex their points at The Westin Ka'anapali Beach, which has its own Bonvoy check-in desk and a newly-renovated Hokupa'a Tower with luxury suites. Couples who prefer a more secluded and peaceful atmosphere can also turn to the Ritz-Carlton Maui, Kapalua. If you want to add adventure to your honeymoon on Kauai, another points-friendly resort is The Grand Hyatt in Kauai.
Western and Southern Europe are two additional pockets of the world that offer the refinement of a honeymoon with convenient travel. You can easily travel to more than one city or more than one country during the same trip. Couples can start their honeymoon in the City of Lights by exploring the cobblestone streets and culture of Paris. Then, they'll make their way by train to the French Rivera and stay at the Grand-Hotel du Cap-Ferrat, a gorgeous Four Seasons Hotel, recently featured on Emily In Paris. (Editor's note: This property and region is also where Christian Grey enjoyed his honeymoon with Anastasia Steele in the Fifty Shades installment. Meaning, it's good enough for a billionaire's honeymoon, so why wouldn't you want to stretch your points here?)
You'll want to explore destinations that have properties that offer a night free. Hilton Honors and Marriott Bonvoy are the two major hotel loyalty programs to offer the fifth-night free perk. Aruba is a traditional honeymoon destination (and a family-friendly island) that conveniently provides access to these programs given its range of resorts across the island. Most points-conscious couples will want to book stays at The Renaissance Wind Creek or The Ritz-Carlton, Aruba. An amalgamation of resorts awaits on this happy island located beyond the hurricane belt.
This luxurious beach destination is easily accessible from the West Coast. It's also home to the JW Marriott Los Cabos Beach Resort & Spa and the Waldorf Astoria Los Cabos Pedregal—which you can book with points. For an even more luxurious stay, couples can turn to the buzzed-about Zadún, a Ritz-Carlton Reserve resort, which unfortunately doesn't provide free nights under the rewards membership circuit. Instead, you'll want to use your credit card (like an American Express Platinum Card) to maximize your dollars spent for this stay.
There are many more destinations to consider for your honeymoon. Basically, remember this one rule: if you're staying with a Hilton, Marriott or IHG property, book a four-night stay so that you don't miss out on a free night.
Getting There With Points
Now that you've narrowed down your location, what are some modes of transportation that you can use with points? The good news is if there is a way to get somewhere, then you likely can redeem points and miles to do so. Many credit card companies partner with airlines, cruise lines and other transportation services. They even offer co-branded credit cards. You'll want to use your airline, cruise or train award availability to reserve tickets through different companies and their partner's loyalty programs.
For example, couples will find award availabilities on Qatar Airways Business Class Qsuites by using American Airlines AAdvantage miles to fly business class to the Maldives. Similarly, couples can easily transfer their American Express Membership Rewards, Citi ThankYou Rewards or their Chase Ultimate Rewards points to Singapore Air to fly business class to Bali. Simply knowing which partners are connected via airlines will help you soar to new heights.
Staying There With Points
Each of the main hotel companies have their own luxury brands that can be redeemed with points: Marriott (St. Regis, The Ritz-Carlton), Hilton (Waldorf Astoria, Conrad), Hyatt (Park Hyatt, Miraval), and lots more.
If you're in the process of booking your wedding venue or you hosted your wedding at a hotel venue, you'll want to pay attention here. Newlyweds who went this route are in a particularly good position to earn bonus points that can be redeemed at the same or partner-branded hotels. The entire wedding purchase may be coded as travel on your statement, earning you those significant bonus points.
Enjoying Your Stay
There are many recommended experiences and dining options exclusive to certain cardholders that can be redeemed with points. For example, Hyatt launched FIND Experiences as a way for World of Hyatt members to earn and redeem points on activities. Couples can easily book an exclusive hands-on aerial photography session in Los Angeles for nearly 36,000 World of Hyatt Points.
Chase Ultimate Rewards also offers experiential bookings with points too. Couples can book ski lift tickets at resorts like Deer Valley for 16,000 points if a winter escape is your ideal honeymoon. Another option for couples is booking a private cardmember dinner at Husk in Charleston for 15,000 points. There are so many ways to redeem your points for unique experiences during your honeymoon, as well as in your own hometown.
Paying for Your Honeymoon
In general, the best credit card to pay for honeymoon expenses and your stay involve the following options: transferable points cards, co-branded airline cards and co-branded hotel cards. These include the likes of Chase Sapphire Preferred Card, Delta SkyMiles and Marriott Bonvoy Points, respectively. However, not all cards are created equal, and couples should think about the categories they will be spending the most on and how to redeem those rewards.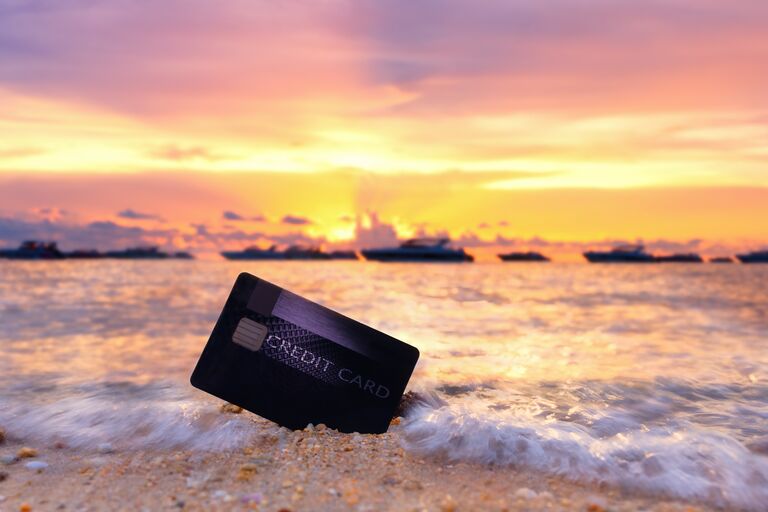 For Couples Who Like Having Options
Because of its flexibility, the Capital One Venture Card is an all-time favorite for weddings and honeymoons. Couples will earn 2x the points on every purchase, no matter the category, to then be able to use those miles at a one-cent value to offset travel expenses as statement credits.
For Couples Who Want Better Hotel and Airfare Perks
Next up, the Chase Sapphire Preferred credit card is one of my favorite picks for flexible rewards you can use for both hotels and airfare. With this card, you earn across a wide range of travel and dining purchases. Those rewards can be redeemed through the Chase portal at 1.25 cents each, or by transferring to a number of hotel and airline partners, including United and Hyatt.
For the Luxury Couples
To receive luxury perks for your travels, use or sign-up for The Platinum Card from American Express to transfer points to an impressive list of transfer partners. This card's extensive array of travel perks includes, but is not limited to, elite status with Marriott and Hilton, unrivaled lounge access and a number of annual statement credits.
For Couples Who Dine Out (A Lot)
The American Express Gold Card is also great for people who spend on dining and groceries since they earn 4x points on those purchases. Couples should consider putting their rehearsal dinner charge on that card.
For Couples With a Specific Resort in Mind
Finally, couples should use co-branded credit cards if they have a specific trip, destination or hotel that they have been dreaming about experiencing. Getting a card that will either earn you points with the airline or hotel brand, or can be transferred to the right loyalty program or alliance will give couples the opportunity to get where they want, how they want and to stay where they want.
For Couples Who Want to Fly in Style
Newlyweds with hopes to fly in the business class Delta One Suites to Japan and stay in the Conrad Tokyo, for example, would likely want to get a Delta co-branded credit card or an American Express Membership Rewards card Racking up points and miles through both everyday spending and wedding expenses on co-branded credit cards will earn couples a discounted ticket to stay at the luxury resort at a reduced price in their dream destination.