The Top Travel Trends in 2024 for Romantic Trips and Honeymoons
It's the era of digital frugality, stellar events, and the all-inclusive revolution.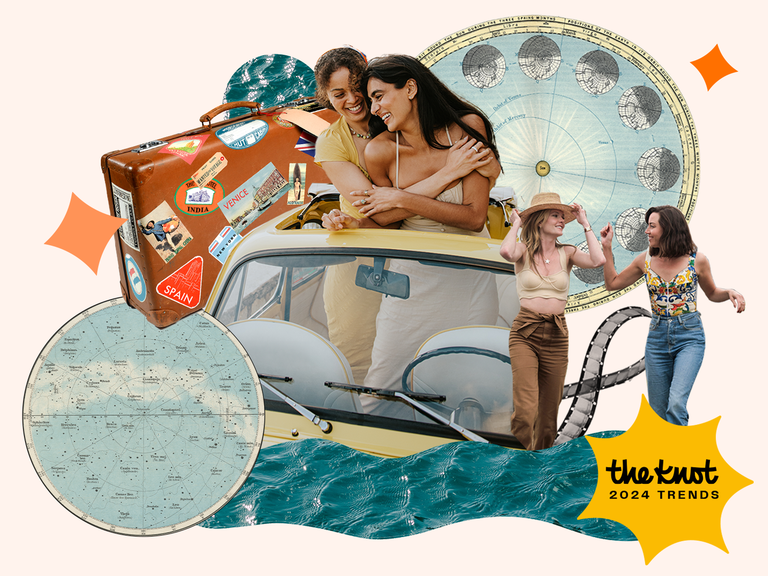 Design: Tiana Crispino
We have included third party products to help you navigate and enjoy life's biggest moments. Purchases made through links on this page may earn us a commission.
Local laws may restrict service availability to all. See the Equality Index for more information.
Put down the phone. Moving into 2024, among the biggest travel trends to emerge include a shift from pursuing vacation spots for the sake of social media to trips of self-discovery and privacy. Travelers are in search of the best 2024 destinations that offer one-of-a-kind travel experiences and indulgent accommodations (think: a stay in gorgeous suites and charming cottages) and unique trip ideas that don't keep up with the facade of social media. Real-life moments of inspiration are of value, especially to those steering travel trends in 2024. These tastemakers and trendsetters want to unplug from technology to indulge in one of the most private trips they'll ever take.
According to The Knot's 2023 Study, couples are still moving forward with US trips; however, there was an increase in international travel. Among couples who planned for a 2023 post-wedding vacay, 44% opted for an international destination, up from 38% among those who honeymooned in 2022. This increase in exploration is coupled with the desire to venture to places unseen.
The Top 2024 Travel Trends
From romantic getaways and honeymoons to couples vacations and bucket-list anniversary trip ideas, here are our top 16 travel trends and the best destinations of 2024 for couples to level up their vacays.
1. The Celestial Travel Trend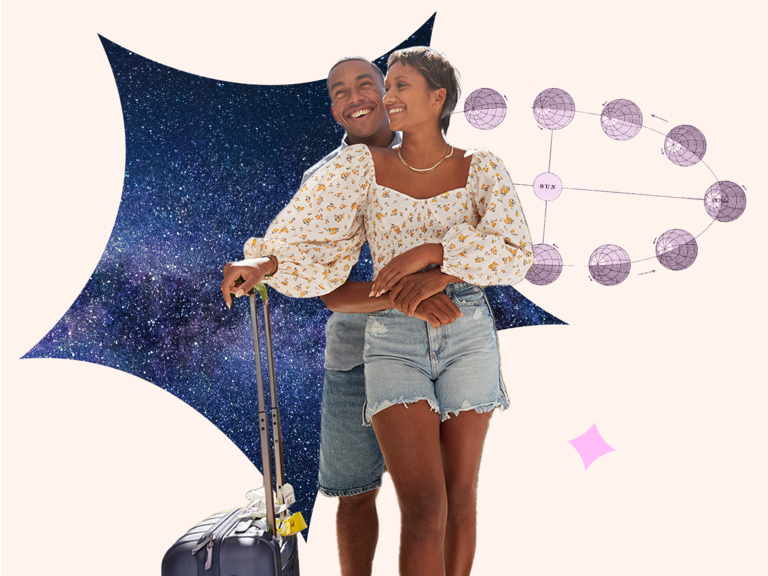 In April 2024, the country will be focused on a transformational solar event. The Great North American Solar Eclipse will pass over North America (the USA, Canada and Mexico), on April 8. The eclipse trajectory will start with partiality in Dallas, Texas, at 1:40 pm CDT and extend through Caribou, Maine at 4:40 pm EDT. Why should couples care? This celestial event takes place only once in a lifetime: every 100 years. So anticipatory is the eclipse that couples who plan their honeymoons next spring should consider a US minimoon or destination in 2024 that falls within the course. In addition to astronomical events, many resorts are now offering packages for romantic evenings of swoon-worthy stargazing–some, even, with a guided astronomer. Globally, some properties across remote regions even offer retractable roofs or clear-domed ceilings to enjoy the twinkling lights as you slumber.
Places to Travel: Explora Atacama (Chile); Leopard Hill (Kenya); The Lake House on Canandaigua (New York, US)
2. The All-Inclusive Revolution
Welcome to the next big luxury travel trend in 2024: the predetermined and elevated all-inclusive. Hotels and resorts, including perennial favorite chains like Hyatt Ziva, Hilton All-Inclusives, Secrets Resorts and Spas, Sandals Resorts, and more, are upgrading their all-inclusive options in a big way. Some corporations are focused on top-tier newcomers—think five-star accommodations with even more discretion, service and privacy. Certain prestige-level boutique hotels, which provide all-inclusive options, have joined the travel trend with even more elevated offerings, including tours and meal packages by acclaimed private chefs.
This hospitality revolution, of sorts, is confronting and reimagining how travelers traditionally view the all-inclusive category while venturing into new destinations. For couples who appreciate the unique and uncharted places, it's an especially nice way to explore the unfamiliar while enjoying the traditional inclusions.
Places to Travel: Impression Moxché by Secrets (Mexico); Jade Mountain (St. Lucia); Sandals Grande St. Lucia (St. Lucia)
3. Digital Frugality
We're now experiencing a sizable shift from the "honeymoons from hell" that littered social media pre-pandemic. Now, couples live in an era where digital frugality is a virtue and digital disturbances are abundant. In fact, there's even an island in Scandinavia that offers zero cell phone reception so that you truly have an excuse for avoiding your work emails or texts. Some luxury properties, like Hotel Weihrerhof in the Dolomites of Italy, offer guests a "Digital Detox Box" where they can safely stow away their electronic devices and screens to fully immerse themselves in nature. The property has also provided "data detox" packages to align with this stance. Out West, Castle Hot Springs discourages the usage of screens and has subbed their televisions with books and other bespoke touches like giving guests puzzles each night to distract them from their phones. The Wi-Fi password, even, poses a connectivity challenge to its guests as you'll have to type, "RUsureUwant2?" for internet access.
Places to Travel: Castle Hot Springs (Arizona, US); Hotel Weihrerhof (Italy)
4. Historic Hotels & Converted Luxury
One of the biggest travel trends of 2023 was a focus on the antiquities. In 2024, couples aren't just focused on the past; they're interested in staying in historic spaces. (Think: converted palaces and convents, uber-luxurious former estates and villas, as well as landmarks that once housed important historical events.)
Places to Travel: Ashford Castle (Ireland); The Gritti Palace, a Luxury Collection Hotel (Italy); Congress Hall Hotel (Cape May, New Jersey); Omni Royal Orleans (New Orleans, Louisiana)
5. The Cruising Travel Trend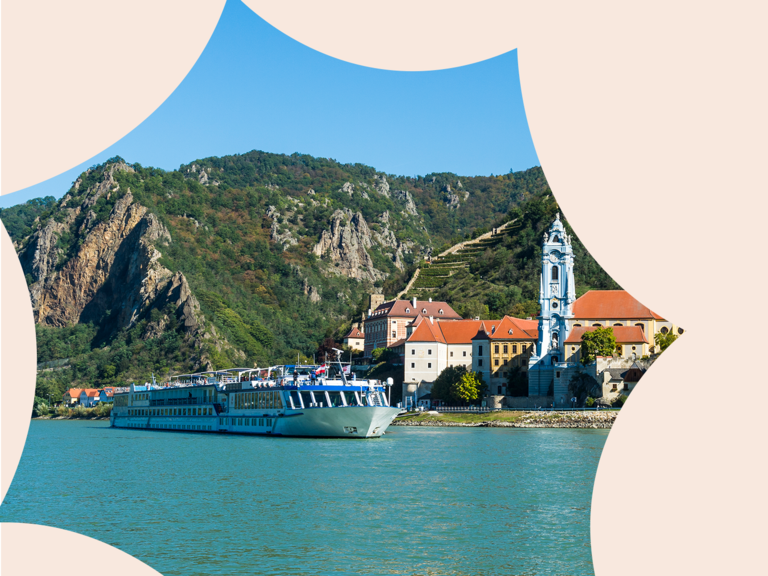 Somehow, Gen Z has cracked the code: cruising is a convenient and cost-effective way to experience a multi-destination trip. River cruises have suddenly emerged in popularity, especially those that pass along the Nile in Egypt, the Amazon River, the Danube in East Europe, or the Rhine. In addition, Antarctica expeditions have also ballooned in volume and interest as the Drake Passage (as dreaded for some sailors as it is) must be crossed for cruisers to experience the uninhabited continent.
6. Design-Centric Stays
Aesthetics has played a big role with Gen Z—just look at the rise of terms like, "cottagecore" and "bridal capsule wardrobes." Now, they are in search of properties that are inspiring and breathtaking from an aesthetic standpoint. Not only are these spaces inspirational and luxurious, they also evoke a sense of creativity and respite.
Places to Travel: Hotel Jerome (Aspen, Colorado); Calilo (Greece); 7132 Hotels (Switzerland)
7. The Slow Travel Trend
If you're the type of couple who tends to go deep over wide—and I don't blame you, since this editor operates with the same philosophy—you must embrace the slow travel trend. It's impossible to get to know most destinations within four days; especially if you're planning to stay within the limits of a resort the entire time (and that, we understand). While travelers may think it's worth cramming intense three-city itineraries into a 12-day tour, you'll only scratch the surface of a locale. The latest travel trend that couples are embracing is the art of slow travel: truly getting to know a destination without the frills of a typical tourism experience. Stay, eat and relax. Did we mention it's a more sustainable option?
Places to Travel: Villa Punto De Vista (Costa Rica); Secrets Bahía Real Resort & Spa (Spain)
8. Set Jetting Trip Ideas
Our Editors covered this travel trend in the Fall 2023 issue of The Knot magazine, and hopefully, you're ahead of the curve. With the rise of popular TV shows and movies like Dune or The White Lotus (now streaming on HBO Max), it's no surprise couples are chomping at the bit to experience the touch of luxury or far-flung and desirable destination travel seen across popular programming. There's a name for it too: set-jetting. It doesn't have to be an exotic destination too. Easily accessible perennial favorites include the Palace Hotel in Manhattan's Upper East Side from Gossip Girl, as well as the Bellagio in Ocean's Eleven.
Places to Travel: San Domenico Palace, Taormina, A Four Seasons Hotel (Italy); Lotte New York Palace Hotel (New York, New York); Bellagio Hotel & Casino (Las Vegas, Nevada)
9. Wellbeing Resorts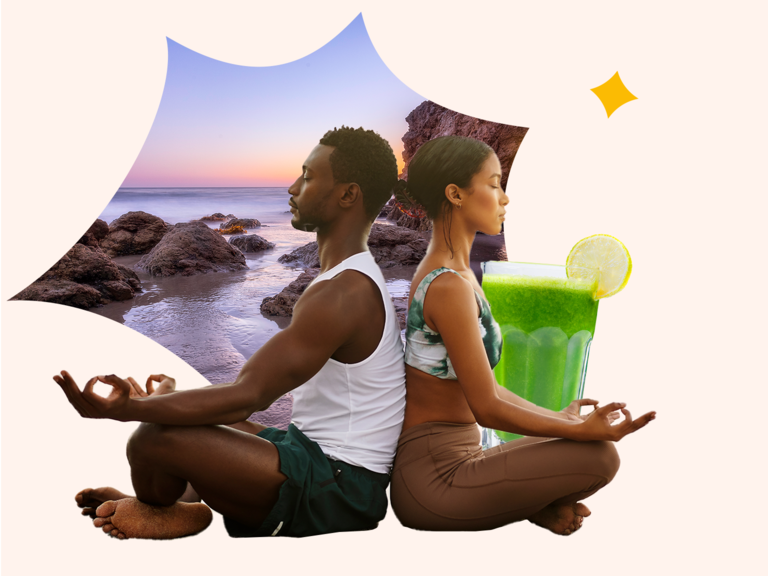 This has been a steadfast travel trend on The Knot's list since 2020. As couples focus on their health, both mental and physical, one of the enduring aftereffects of COVID is an emphasis on wellness. Luxury properties have increasingly offered various types of standard wellness programming beyond the daily morning yoga class. For some couples, this standard of travel is embedded from the moment they arrive with the food they consume and the drinks they prefer (including alcohol detoxes). Some properties even offer meditation workshops and soundbaths to help couples experience a fully immersive stay so that they can return home not only with romantic memories but also the assurance of a relaxed mind and body.
Places to Travel: The Ranch (Malibu, California or Hudson, New York); Four Seasons Lanai (Lanai, Hawaii); Careyes (Mexico); Shou Sugi Ban House (The Hamptons, New York)
10. The US Continues to Thrive
Since 2020, there's been an increase in US-based travel and a general interest in exploring the country. While this comes from obvious reasons, like travel restrictions and more, it's an enduring post-pandemic interest that continues to grow. This is likely attributed to the fact that there's a wealth of US destinations to explore–and new hotel openings (including luxury cottages, cabins, ranches and farms) to supplement the demand.
Places to Travel: PGA National Resort (Palm Beach, Florida); Kona Village, A Rosewood Resort (Hawai'i Hawaii); Under Canvas Bryce Canyon (Utah); Raffles Boston (Boston, Massachusetts)
11. Two Trips, One Stone
The way couples take honeymoons has also evolved. Once upon a time, and some couples still choose to move forward with this option, newlyweds hopped on a plane the day after their wedding—hungover and blissful—to set off for their destination. Now, more couples are booking minimoons close to their venue location (be it, local) to enjoy a few, uncharted days of privacy. Eventually, many end up booking a megamoon for four months to 12 months down the line so that they can not only recover their finances but also recoup their wedding blues with their sights set on a lavish newlywed trip idea. (It's a financial game too.)
Places to Travel: Atlantis The Royal Dubai (United Arab Emirates) & Gili Lankanfushi Maldives (Maldives)
12. Travel Visas Are Back
According to The Knot Honeymoons Study 2022, 44% of individuals who went on their honeymoons in 2023 traveled to an international destination. This is an increase from 38% in 2022. However, one of the biggest upcoming changes that travelers should be read into is the reintroduction of visas around the world. While countries like Kenya and Australia currently require visas, several new destinations will also implement this added documentation step. For example, couples will be required to have a visa for entry into the European Union starting in mid-2025. (This will also affect couples throwing destination weddings across Italy, France, Spain and more in the latter half of 2025. It's something to bear in mind when booking venues and more in 2024.) What this means is couples should be extra prepared for all romantic getaways–and while this isn't quite a trend, it's more of a we-told-you-so moment.
13. Exclusive Amenities from Properties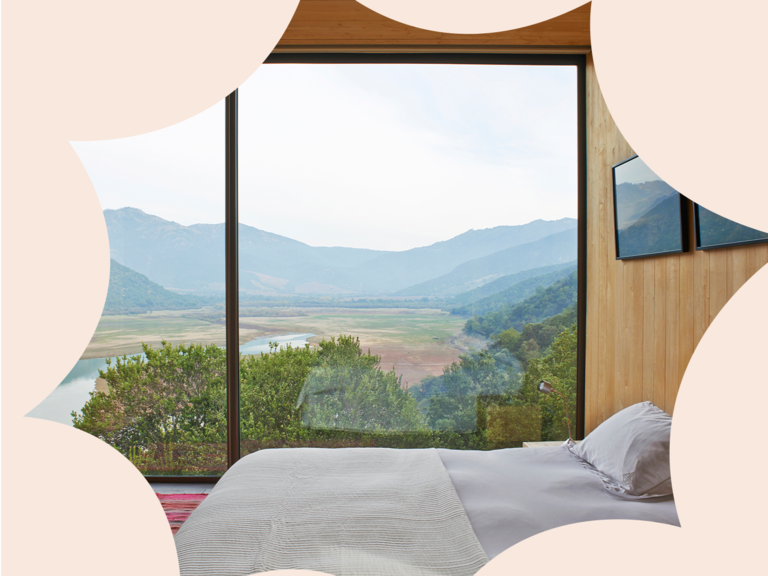 The glass of champagne upon arrival or within the business or first-class cabins is still very much appreciated, but how about the unexpected and indulgent turn-down services provided by hotel staffers at the destination? Part of luxury is experiencing top-tier service and amenities from properties. This has traditionally included luxury skincare and body care brands at hotels, as well as welcome amenities. Lately, though, so many luxury brands are going well above the standard with thoughtful turndown services (desserts, music, and more).
This ultra-thoughtful care is linked to hotel concierges and travel experience coordinators, who will carefully assess guests' needs and deliver some treats, across the senses, to help you drift to sleep harmoniously. The Lanesborough in London, for example, has long been known for its popcorn deliveries so guests can easily recreate the movie theater experience in their hotel robes. The Rosewood Villa Magna's concierge team doles out suite treats for adults and kids based on their interests. Sir Richard Branson's Necker Island, if you ever land on the private island, is infamous for its sushi kayak. The Four Seasons Maui, another hot spot for set-jetting, is equally renowned for its nightly torch-lighting and hula performance, as well as its complimentary outrigger canoes.
Places to Travel: Four Seasons Resort Maui at Wailea (Maui, Hawaii); The Lanesborough (United Kingdom); Rosewood Villa Magna (Spain); Necker Island (Caribbean)
14. Intentionally Sustainable Stays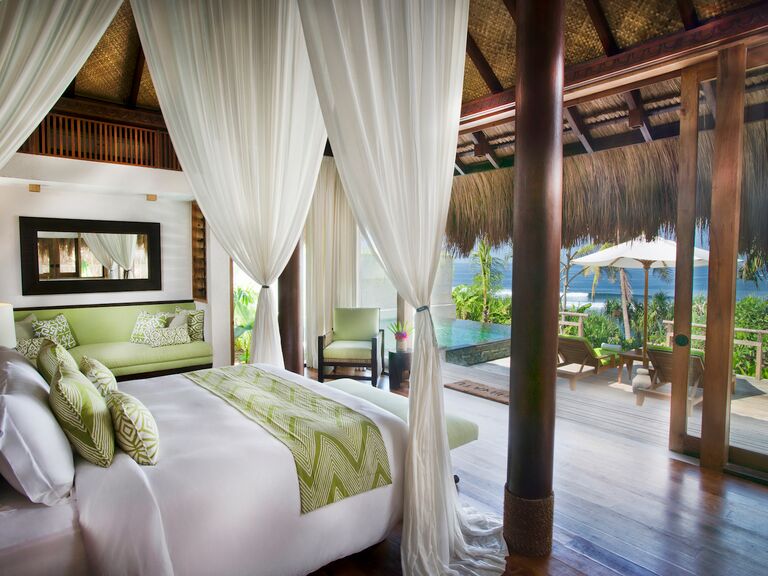 The planet is burning and flooding, which is alarming for those currently impacted by extreme climates and future generations. Now, more than ever, sustainability efforts are a herculean issue across industries and individuals are also confronting it directly. Tastemakers and industry drivers have been more focused, lately, on sustainability and whether properties have swayed away from single-use plastics, as well as non-recyclable products. In luxury, particularly, sustainability is a lifestyle choice.
Places to Travel: Basecamp Masai Mara (Kenya); Nihi Sumba (Indonesia); The Brando (French Polynesia); Falkensteiner Hotel Montafon (Austria)
15. Shoulder Season Vacations
If it felt as though every couple you know was in the Amalfi Coast or Santorini this summer, that hunch was likely correct. A Virtuoso poll found that seven of the top 10 international destinations in 2022 were located in Europe. Due to the sheer demand and influx of tourists to countries like Italy and France, there has since been a request for travelers to consider visiting these destinations during off-seasons.
16. Honeymoon Registries
Gifting is no longer about the item. It's about the experience. It's why the honeymoon registry continues to trend up among couples planning their weddings. For the to-be-weds who have everything at home, why not add to the carefully curated bucket list and have loved ones contribute to the making of that memory? In The Knot Registry Store, particularly, couples can add cash funds, including group gifting options and travel experiences. Newlyweds can now easily ask loved ones to contribute to their adventures, like exploring Rome for six days or enjoying a date night in Nashville with Virgin Experiences. Couples can also register for items like a Royal Caribbean gift card (as mentioned above, cruises are trending up), a Napa food and wine tour, and so much more.
Places/Ideas to Add to the Registry: Santorini Caldera Day Tour (SPUR Experiences); Machu Picchu Sacred Valley Tour (SPUR Experiences); Bioluminescent Paddle Adventure (Virgin Experiences)