Planning Tips for Getting Married along Italy's Amalfi Coast
Rome-based planner Diana Sorenson offers her top advice for Italy destination weddings
by Stephanie Cain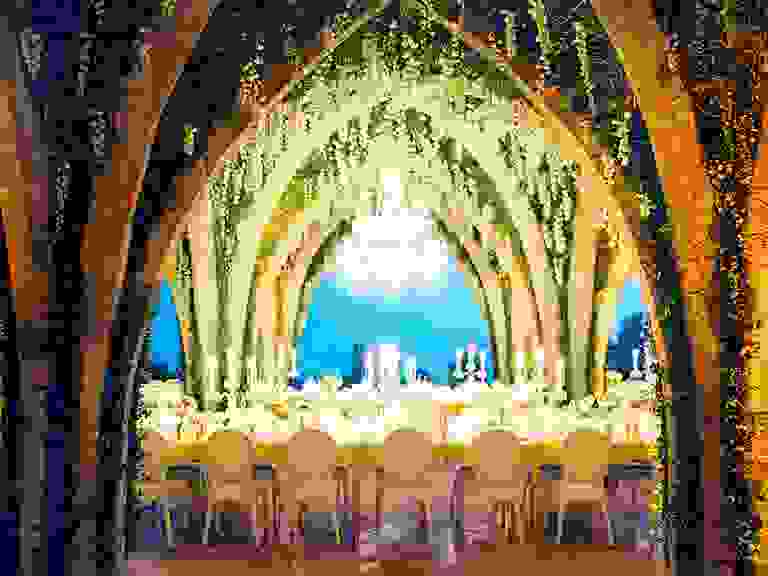 Diana Sorenson, creative director of Sugokuii Events, plans destination weddings across Italy and specializes in off-the-radar locations along the Amalfi Coast and Southern Italy, including Sardinia and Sicily. We chatted with her to get the details on all things wedding planning in Italy.
What's special about planning a wedding in Italy?
We truly believe that when having a wedding in Italy, one should celebrate what that particular location in Italy represents. Emphasize the location, but never try to transform it completely. Each client sees the same place differently and one needs to understand and listen what it really means to them. With this recipe one will get a spectacular wedding representative of both the location and the client.
What style of weddings do couples prefer in Italy?
It all depends on where in Italy it takes place. If it takes place in Tuscany, there is a tendency to want a somewhat rustic-chic set up. In Capri it would definitely have a chic island feel and anywhere in Positano it's a romantic La Dolce Vita-esque vibe. Make sure the location represents you and don't try to change it to something that doesn't come naturally.

What's one thing you can get in a wedding on the Amalfi Coast that you can't get anywhere else in the world?
Unparalleled beauty! The Amalfi Coast is truly unique. It still, after so many years and tourists, remains largely unspoilt nor taken over by high rises or commercial hotel brands. There are so many angles and corners which are unique. If there is an area which doesn't have a sea view, then it has a lemon garden and even the most abandoned or poorly maintained locations are stunning.

What's challenging about planning a wedding in Italy?
The logistics. Everything is not always as organized as one would want. The most stunning locations are definitely difficult to get to and many times can only be transported by the tiny luggage carts. That includes transporting hundreds of tables, chairs, details, flowers and more! You really need someone who understands the local logistics and who understands the area well. Someone able to deliver anything you want to even the most difficult to reach location such as on a mountain which can only reached by chairlift, on a barge in the middle of the sea or on a tiny private island.
What are the three things a couple needs to know, logistically, about planning a wedding in Italy specifically?
1) You can't be 100-percent hands-on, as you might have been had you done it in your home country or town. Find a planner you trust, so you can build ideas together that represent you and the location for an ideal wedding in Italy.
2) Vendors work differently in Italy. They are not always good at responding to emails, their English is limited or they prefer to meet in person. It is important to find a good local planner or liaison who can get you answers quickly.
3) Italy has a world of special artists and suppliers for pretty much anything you need, like customized plates, unique fabrics, specialty glassware.
Would you share one ultimate insider tip about planning weddings in Italy?
Find a location in Italy that you feel truly represents your personal style and you as a couple. Strive to emphasize the location but not transform it into something it is not. We always say that true luxury is in the details.
Pick up The Knot 2016 Winter issue, on newsstands November 14, to see Diana's work planning Sarah and Derek's stunning villa wedding on the Amalfi Coast.