These Companies Will Plan Your Honeymoon So You Don't Have To
This is the only Rolodex of honeymoon planners you'll need.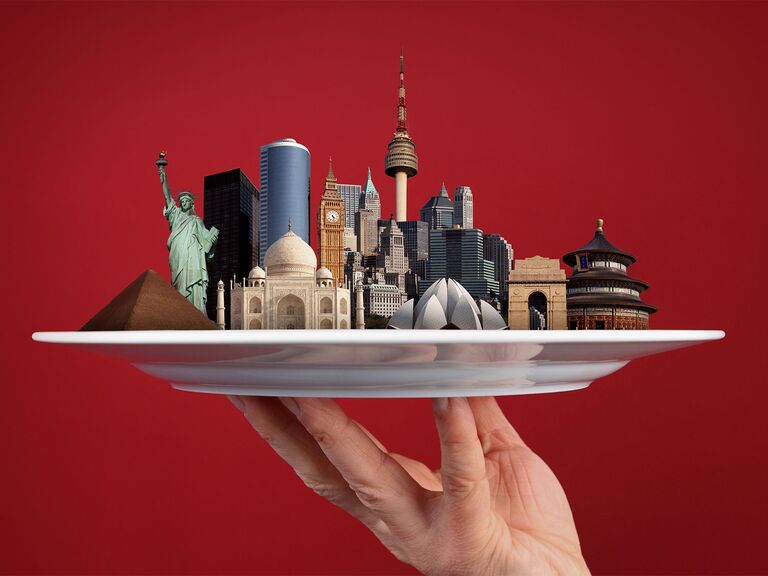 Getty Images
We have included third party products to help you navigate and enjoy life's biggest moments. Purchases made through links on this page may earn us a commission.
Anyone planning a wedding knows it's more than simply orchestrating one event. Besides welcome cocktails, the rehearsal dinner and a possible farewell brunch, the added task of organizing your honeymoon is enough to make anyone's head spin–especially if you're a one-thing-at-a-time type of planner. If this sounds like you, then you'll love these handy honeymoon travel agents and planning services that will customize your ideal itinerary from the inspiration phase down to that final romantic meal. Explore our list of the best honeymoon planners.
A Local Honeymoon Travel Agent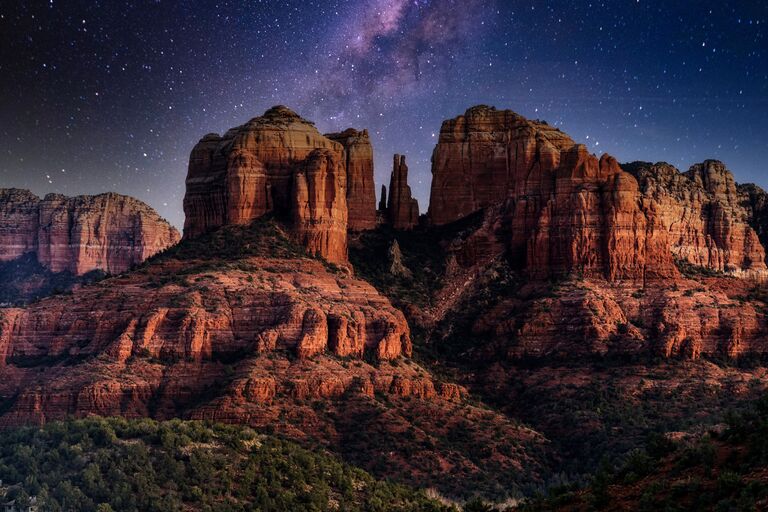 Every couple is different: some prefer to outsource honeymoon planning virtually—send an email and in the words of Elsa, "Let it go." Others seek the services of vetted luxury travel advisors with a 100% batting average (meaning five-star ratings) within the text group. A cohort of couples wants to connect meaningfully with their chosen local travel agent. Then there are those who are besties with their wedding coordinator, the types who like the personal experience of knowing their honeymoon travel agent. Look no further than The Knot Marketplace, where wedding travel advisors are its own standalone category. Search for reviews, testimonials and more on The Knot.
Elsewhere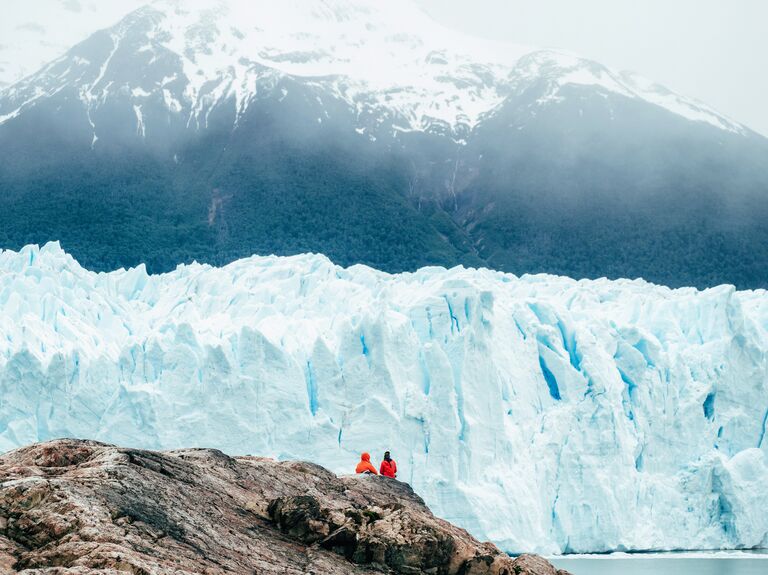 One of the newer names in the game, Elsewhere is making a splash for its hyper-localized approach to trip planning. "[Most companies hire] experts who are passionate about creating unforgettable experiences tailored to unique desires and interests," says Craig Zapatka, co-founder of the travel company. "Elsewhere takes this a step further: our advisors are in the destination. Each is from the chosen location and has up-to-date local insight that cannot always be found in blogs or guidebooks." The company is also mindful of the precariousness of travel, especially during volatile or peak seasons when the volume of the crowd balloons—it happens to the best of us. Elsewhere ensures each member of its team is vetted as a local expert with proper training. "You should only work with licensed and insured travel advisors and agents," says Zapatka. "Similar to choosing fiduciaries when you pick a financial advisory, the same rules apply to travel advisors."
Black Tomato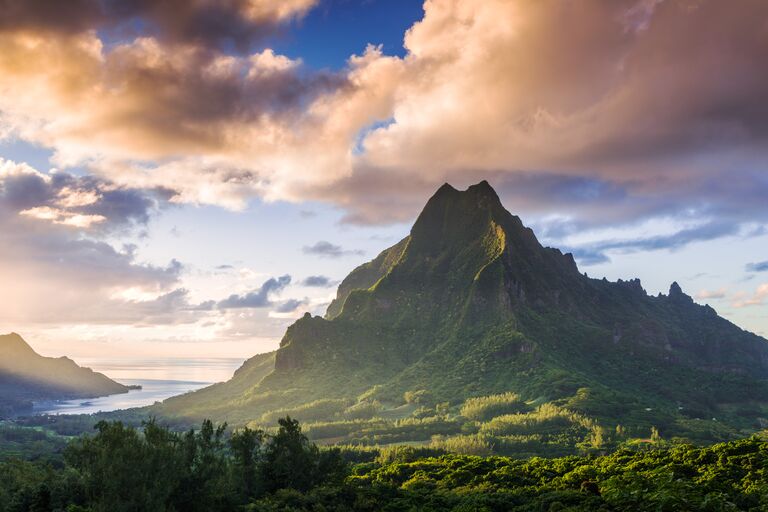 Fact: This editor randomly met newlyweds in a remote part of Africa whose itinerary was crafted by their Black Tomato honeymoon travel agent. Their experience gave clout to the award-winning tour operators, already known for crafting luxurious, off-the-beaten-path, and romantic adventures you've been craving for years on end. "Working with a travel company can alleviate logistical stress, and especially working with a travel expert, and destination, like those at Black Tomato, ensures that guidance comes from someone who is well-versed and frequently travels to the area," says Carly Moss, travel expert at the company. "The planning process allows for the couple and travel expert to become well acquainted with each other and feels more like taking advice from a friend, with serious chops and knowledge, rather than a business transaction, further contributing to ease and stress-free coordination ahead of the trip."
So don't spook yourself by typing "honeymoon ideas" into your search bar—instead, get in touch with a trip consultant whose only job is to listen to you and learn all about your travel preferences. They're also available 24/7 in case you have any burning questions, even after you touch down in paradise.
Remarkable Honeymoons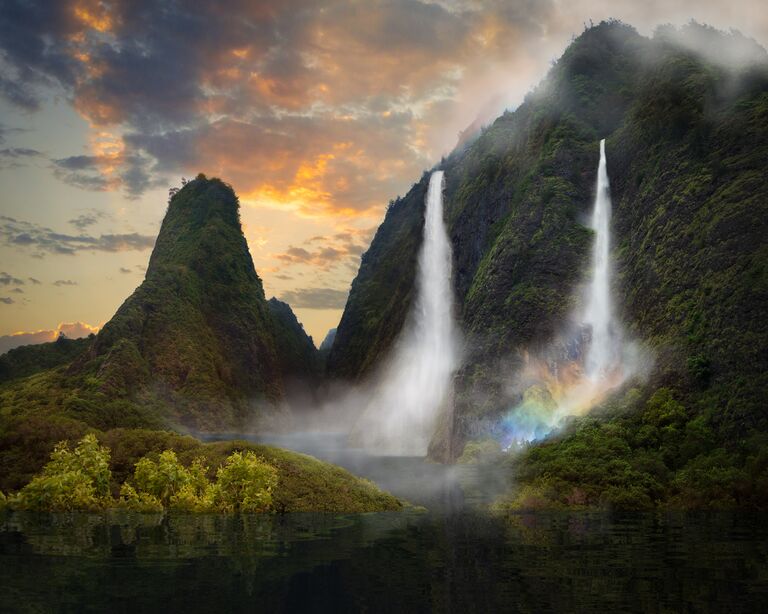 Communicating for two minutes with Piper Fenton of Remarkable Honeymoons during the great surge of travel in 2022 made it clear that Fenton and her team of honeymoon travel agents are remarkably well-versed in celebration getaways. The Virtuoso-affiliated travel company is primarily focused on romantic itineraries, including destination weddings and vow renewals. Honeymooners destined to explore Hawaii, Tahiti or Fiji will be in especially capable hands as this is the specialized region of the company.
Luna Moons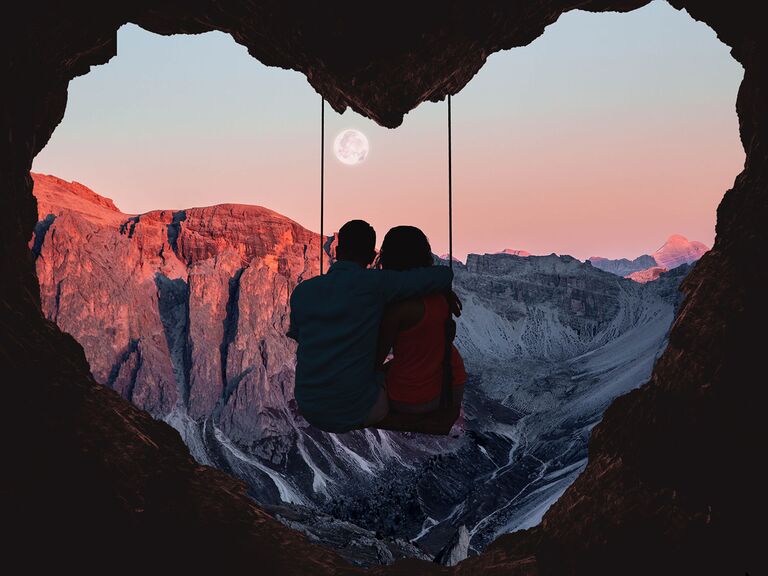 According to its website, "Luna is your wedding planner for your honeymoon." Luna offers pre-designed, carefully thought-out honeymoon itineraries created by experienced travel pros who know the best places to go, eat and see, and how long to stay. But just because it's pre-designed doesn't mean it's like everyone else's—every aspect of your trip is customizable. Once you've chosen your favorite itinerary, adjust your plans using Luna's Interactive Itinerary Tool. Between all the research, booking and communication tackled by the trip experts at Luna, you and your partner can focus on planning the wedding and enjoying your well-deserved trip.
Pack Up + Go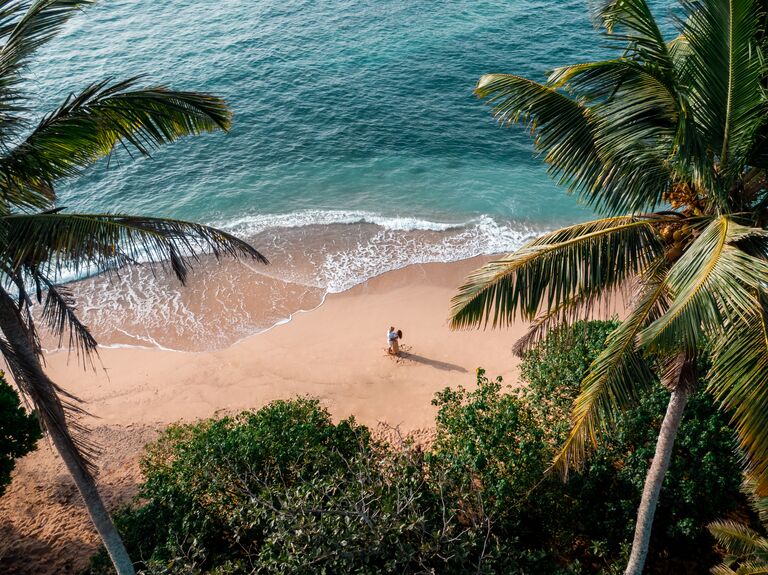 If you're feeling spontaneous or love the idea of a long-weekend minimoon, Pack Up + Go is about to change your life. This fun company will plan your amazing three-day trip in the US from A to Z, but there's one catch—your destination is a surprise. This is beyond perfect for the couple who can't be bothered to pick a spot (there are so many amazing places, how are you supposed to choose?) or want to enjoy a precious long weekend. Tell them your budget and fill out a brief survey and they'll take care of the rest.
The Honeymoon Co.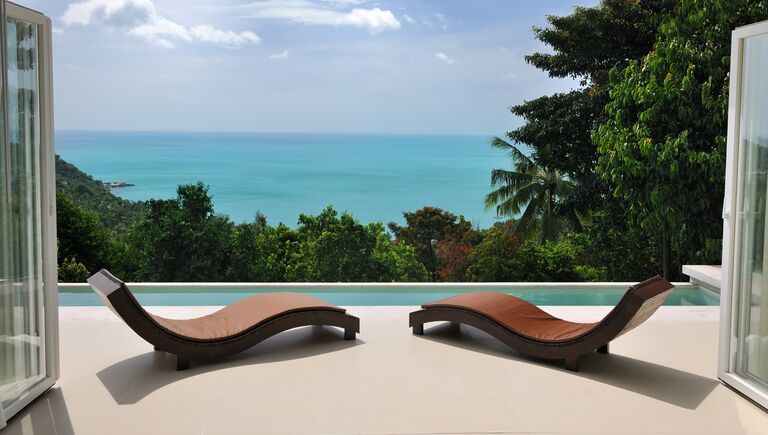 As a lover of both travel and weddings, The Honeymoon Co.'s founder Maria Hickman ensures every couple's trip is designed to reflect their personalities and make the most of their once-in-a-lifetime adventure. Hickman focuses her bespoke travel service solely on destination weddings and honeymoons, so it's safe to say planning unique and romantic journeys is kind of her thing. If you're looking for an unforgettable honeymoon planned with love and a personal touch, you have to check this one out.
Reco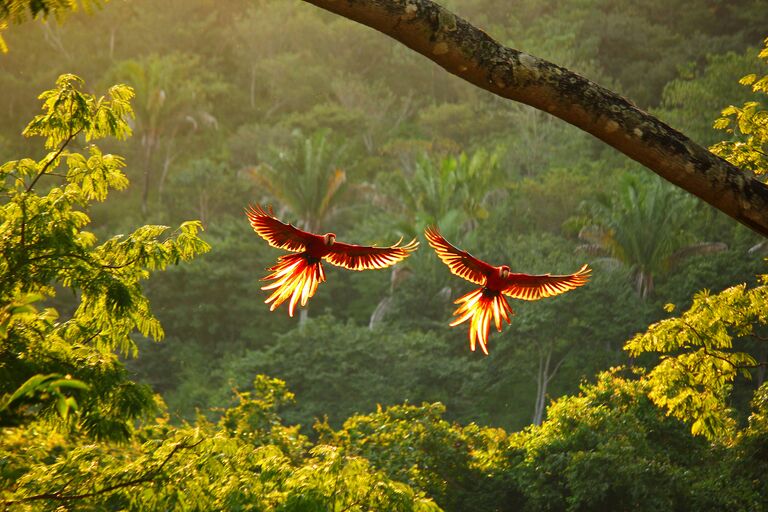 Some couples want a fully baked cake, while others desire pre-made batter. After all, the experience of cooking up a confection is half the fun. Such is the case with Reco, an affordable trip-planning company with its own roster of honeymoon travel agents. The recipe for a delicious getaway is to first consult a trip expert on the platform, who will then provide approved and vetted local recommendations, including hotels, restaurants and excursions. You can fill in the blanks where needed.