These Companies Will Plan Your Honeymoon So You Don't Have To
Breathe easy knowing a fully planned and personalized honeymoon awaits you after saying "I do."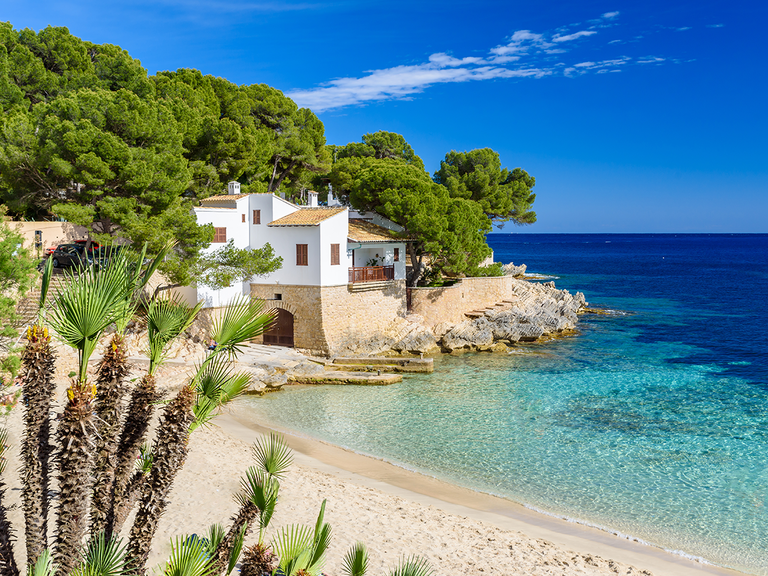 iStock
Anyone planning a wedding knows it's more than simply planning one event. Besides welcome cocktails, the rehearsal dinner and day-after brunch, there's the added task of organizing your honeymoon. It's enough to make anyone's head spin, especially if you're a one-thing-at-a-time type of planner. Sound like you? Then you'll love these handy honeymoon planning services that will customize your ideal itinerary from the inspiration phase down to that final, romantic meal.
Indagare
When you become an Indagare member, the coolest places and farthest reaches of the globe become your playground. Boasting the attention to detail and highly personalized services of a boutique travel agency, Indagare offers the whole package to its members. Scroll through in-depth location guides and inspirational content, then connect with trusted travel experts who know your dream destination inside and out and will go the extra mile to make it a reality. And thanks to Indagare's amazing preferred hotel partnerships, you'll receive the VIP treatment (think: room upgrades, spa credits and more).
Living Big
Mary Cecchini started Living Big as a company to host trips for women traveling solo, but not necessarily comfortable doing so, and now it goes beyond that to craft amazing trips for couples. With her custom Travel Design service, Cecchini will personally step in to spearhead all the research, booking and communication—and prioritize authentic and off-the-beaten path experiences—so you and your partner can focus on planning the wedding and enjoying your well-deserved trip.
Luna Moons
According to its website, "Luna is your wedding planner for your honeymoon." Luna offers pre-designed, carefully thought-out honeymoon itineraries created by experienced travel pros who know the best places to go, eat and see, and how long to stay. But just because it's pre-designed doesn't mean it's like everyone else's—every aspect of your trip is customizable. Once you've chosen your favorite itinerary, adjust your plans using Luna's Interactive Itinerary Tool.

Black Tomato
Black Tomato is ready to plan the luxurious, romantic adventure you deserve. Don't spook yourself by typing "honeymoon ideas" into your search bar—instead, get in touch with a Black Tomato trip consultant whose only job is to listen to you and learn all about your travel preferences. They'll compile a honeymoon proposal based on your needs and budget, tweak and edit to your desire, then book away. They're also available 24/7 in case you have any burning questions, even after you touch down in paradise.
Pack Up + Go
If you're feeling spontaneous or love the idea of a long-weekend minimoon, Pack Up + Go is about to change your life. This fun company will plan your amazing three-day trip in the US from A to Z, but there's one catch—your destination is a surprise. This is beyond perfect for the couple who can't be bothered to pick a spot (there are so many amazing places, how are you supposed to choose?) or want to enjoy a precious long weekend. Tell them your budget and fill out a brief survey and they'll take care of the rest.
The Honeymoon Co.
As a lover of both travel and weddings, The Honeymoon Co.'s founder Maria Hickman ensures every couple's trip is designed to reflect their personalities and make the most of their once-in-a-lifetime adventure. Hickman focuses her bespoke travel service solely on destination weddings and honeymoons, so it's safe to say planning unique and romantic journeys are kind of her thing. If you're looking for an unforgettable honeymoon planned with love and a personal touch, you have to check this one out.