The Complete Houston Bachelor Party City Guide
This Texas town is perfect for good eats, fun adventures and more.
We have included third party products to help you navigate and enjoy life's biggest moments. Purchases made through links on this page may earn us a commission.
It's no surprise: a Houston bachelor party is popular for many reasons. According to The Knot 2023 Bach Party Study, Houston was the sixth most popular destination for a bachelor party in 2022. With so many transplants moving to the Lone Star State, it's no surprise that the city has made a name for itself as a choice bachelor party destination. Whether the groom-to-be wants a last-minute getaway to an easily-accessible city (Houston's international airport is one of the largest in the country) or the bachelor wants to indulge in good BBQ, Houston has it all.
In This Article:
Why Have a Bachelor Party in Houston, Texas?
When we think of a bachelor party, we often think about Vegas, Cabo or Scottsdale. But the city of Houston combines the best of all three cities and offers something for everyone. Bodies of water surround Houston, so it would be a shame not to enjoy the waves during a bachelor party weekend. Partygoers can take a surf lesson, fish for a fresh catch, or enjoy a siesta in the sand.
Houston is also known for its nightlife. The city offers lounges, clubs, comedy shows and even '80s dance parties. While the city is renowned for its nightlife, its outdoor activities deserve more recognition. The city offers stargazing, tranquility parks, botanical gardens and trails, helping to satisfy the curiosity of a casual nature lover or keep the attention of an avid outdoor athlete.
What Are Some Houston Bachelor Party Ideas?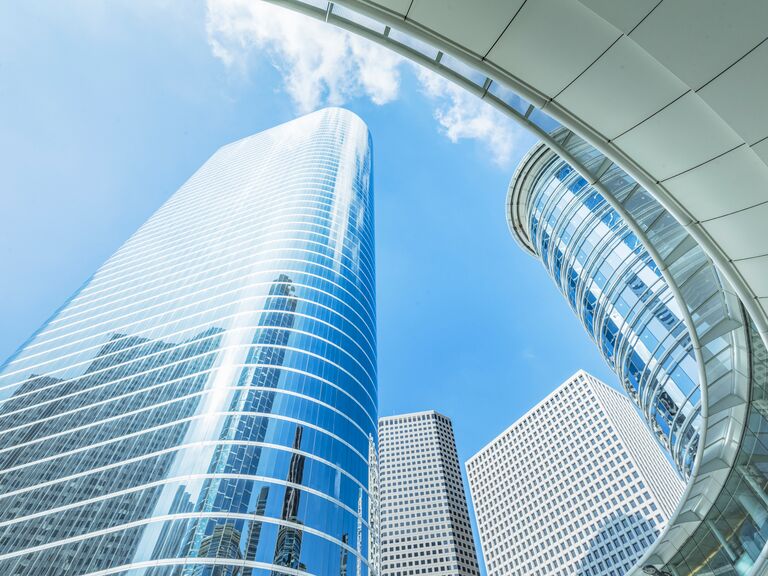 For Chill Types
If you're helping your brother or soon-to-be brother-in-law unplug and recharge before his nuptials, Houston has plenty of options for R&R. Groups can readily book a wine tasting (Houston has more wineries than you'd expect). To make both the foodies happy, consider booking a tasting menu option with Sable Gate Winery. If you're hoping for something a bit more private and cerebral, The Texas Wine School offers private parties for smaller, more intimate crowds.
If the man of the hour enjoys being pampered, a day at the spa is a must. It can be a prelude to a luxurious dinner and night out or be the mainstay for the entire weekend. If the guest of honor likes to be treated like a celebrity, he'll love the services and ambiance at Milk + Honey. For the man who may be a hardworking dad or professional with more tension to work out, a day at Zalla Massage is a great choice. It's Houston's best-rated massage therapy center.
For Cultured Groups
The city offers something for every taste and hobbyist. If the groom-to-be is a lover of contemporary art and design, he'll be enchanted by the offerings at the Contemporary Arts Museum of Houston. Be sure to reference their calendar for events and programs. Houston is also home to plenty of interactive museums and is often a choice city for pop-up exhibits. Described as a "mind-bending, interactive experience filled with immersive exhibits and stunning displays designed to both entertain and inspire guests," the city of Houston's Seismique is another option. Cap off a day of art with a wine tasting or a lavish dinner at a downtown restaurant.
For the Revelers
If the group has their hearts set on a weekend that would rival Vegas, downtown Houston has many options to keep everyone excited, stimulated and partying through the whole weekend. (Remember to party responsibly and use ride-sharing services like Uber and Lyft.)
Dancing, bottle service and VIP sections are the norm for nightclubs like Clé in Midtown Houston. Often regarded as the premier nightclub for concert after-parties, this upscale club offers a pool, roped-off sections for private parties, and the best music for those who want to catch a groove while enjoying the night. Bachelor parties might consider booking a table at the House of Blues Foundation Room for something a little more relaxed but just as "vibey." The group will still be close to great food and incredible music, and the ambiance feels like a speakeasy that's straight out of Mad Men.
During waking hours, a themed bar crawl is another popular option for bach parties in Houston. Whether you're dressing up as your favorite character from The Office or you sport matching T-shirts with your buddy's name, you need to map out where in Houston you're going. For a bachelor party, we recommend staying in neighborhoods like Midtown, Galleria, Montrose and the Heights. Each tends to offer a healthy mix of casual settings, unique bars and upscale options. Make sure to hit up spots like Lei Low for a tiki-bar vibe, Night Shift for a late-night kitchen, and Kanpai Club for unique cocktails. For a more active day of boozy fun, a pedal party is the new party bus. Participants pedal a trolley while they drink and blast music. Pedal parties have become a popular choice because you can see the city, stay with your group and play your own playlist. Houston offers many options, including Pedal Party, Houston Bike Bar and Houston Pedal Bar.
For the Adventurers
Houston offers plenty of adrenaline-pumping options like surfing by Galveston Bay, fly-fishing in the San Jacinto River or kayaking at Buffalo Bayou. If some bachelor party attendees aren't athletic or outdoorsy, not to fear—there are guided kayaking tour options throughout the city. The local vegetation is also classified as temperate grassland, giving it a rich backdrop of beaches, prairies and forestland. For something beautiful and peaceful, we recommend The Houston Arboretum. Want to feel like you're in a rainforest (and snag some amazing pictures for social media)? Head over to Bayou Bend Gardens. Or, get lost in nature on a group hike with the crew.
The best halfway point between roughing it and enjoying the outdoors in style is glamping. Getting outside brings people together in a unique way. You're able to help each other survive on the land and make memories that you simply can't pay for with a nightclub cover.
Where Should I Stay in Houston for a Bachelor Party?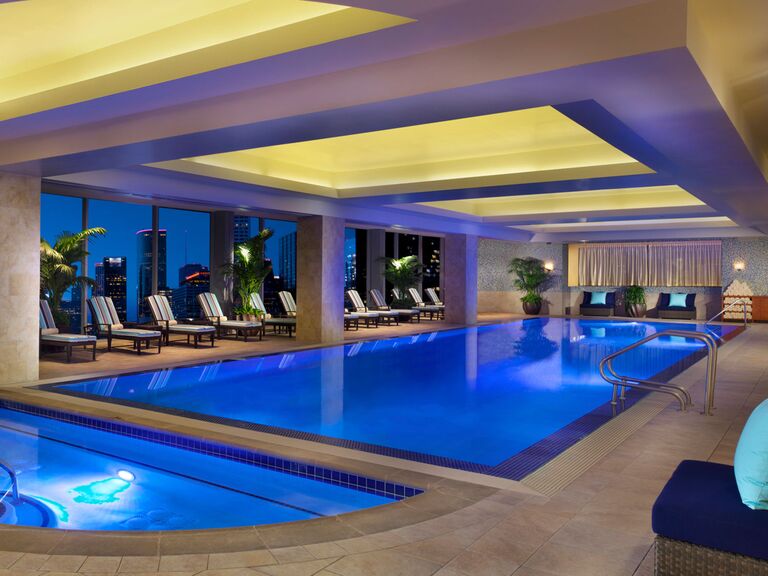 Best Houston Bachelor Party Hotels
JW Marriott Houston Downtown: This luxury property is located in the Samuel F. Carter skyscraper, a historic landmark in Houston.
Hilton Americas-Houston: This property is arguably the nicest Hilton in the city. Complete with a convenient location, plenty of space and a spacious pool, it's perfect for bachelor parties who want to be in the middle of it all.
Hotel ZaZa: A five-star boutique hotel located just steps away from the Houston Museum of Fine Arts. Bloggers recommend the Rockstar Suite for the red-carpet experience.
The Moran: Booking this establishment is the ultimate pick if the group doesn't want to step foot outside the hotel. Between the condos, live music, uber-luxe pools and spa, this hotel is the ultimate destination.
Post Oak Hotel: This Uptown establishment offers luxury, sophistication and prestige. The Post Oak Hotel is Houston's only AAA Five-Diamond destination. Start off the weekend with a celebratory toast at the H Bar or indulge in spa treatments with the group.
Best Houston Bachelor Party Home Rentals
Retreat-Style Home: If your bachelor party rental wish list includes waterfront views, a spacious kitchen and a private pool, you don't need to look any further. This sleeps 10 and sits on the San Jacinto River.
Beachfront Home (Surfside, Texas): If you're staying by the beach, a beach house is a must. We love this rental that's just a one-hour drive from the city. It's a calm, relaxing option for groups that want to unwind and take things slower for the weekend.
Outdoorsy: For the outdoorsy types (see what we did there), opt for an unconventional bachelor party stay. This option allows guests to live the camper-van life. It allows visitors to book campers, RVs and retro vans.
Houston Bachelor Party Nightlife
Houston's food and drinking scene is big and bountiful. Here's where to eat and celebrate in HTX.
Best Houston Bachelor Restaurants
Crawfish & Noodles: Is it a feast the boys are after? Then look no further than Crawfish & Noodles, a Houston specialty, and an Asiatown institution. During crawfish season (January to July) you'll find the mudbug teaming all over town, but this is where to get them at their juiciest. Alongside stir-fried crab and jumbo shrimp, the casual eaterie fires them up with the spice just right. Ask for a bib, it gets messy.
Kiran's: Houston's number one Indian fine dining destination may be one of the most romantic restaurants in town, but that doesn't mean the fellas can't get in on tandoor, korma, and delights from local superstar Chef Kiran Verma. A selection of private dining rooms is available to book including a beautiful polo-themed room, and an opulent Maharaja Room, both with A/V facilities at your disposal.
Southside Flying Pizza: A pizza party is always a winner, and Southside Flying Pizza is just the ticket on Navigation Boulevard. All pies are made from scratch on-site, guaranteed for freshness and of course deliciousness. Guests can create their own, or try their classics including the BBQ-sauce-dripping Flyin' Hawaiian. Go wild and dip your chicken wings in it too.
Best Houston Bachelor Party Bars
Diversión Immersive Cocktails: Hailed as one of the best bars in America, Diversion is one for the gentlemen of your traveling party. Book a corner, and immerse yourselves in the magic of craft cocktails. Everything is created with precision, in a laboratory-style atmosphere where guests select their poison and watch mixologists get to work. We won't give too much away but expect local ingredients, a theatrical presentation, and a little smokey fun. A great way for new friends to chat and bond.
Kâu Ba: Hipster bachelors with a taste for vintage kicks, good coffee, and quirky bars should head to Montrose. Kâu Ba is their coolest hangout day or night. Sit back on the porch with a bowl of their most famous cocktail, the Pho-Loma, made with tequila, pho spice syrup, lime, soda, and bitters. Be sure to get some dumplings for the table to share.
Flight Club Houston: It's hard to put into words how much fun Flight Club is. Think: all the groomsmen together in the sectioned zone, throwing darts, dancing to DJ-bounced beats, pizza on the table, and stiff cocktails…what more could y'all want? This throwback bar centered on a game is a bachelor party must for both big and small groups. Happy hours make it the perfect warm-up before hitting the club.
Expert Houston Travel Tips
Houston (IAH) is well-serviced across America by most airlines, and it's around a three-hour drive from neighbors Austin and Dallas. Heat and humidity make summers brutal for gents who aren't used to Southern extremities, so come between October and April for the best outdoor comfort. As a large city with activity spaced out, it's best to rent a car if you intend on exploring multiple destinations, otherwise, select accommodation downtown and rely on rideshare apps.
Jazmin Reed-Clark contributed to this article.