Have a Pimple Emergency Right Before Your Wedding? Here's What to Do
Because guess who's definitely not on the guest list?
by Maggie Seaver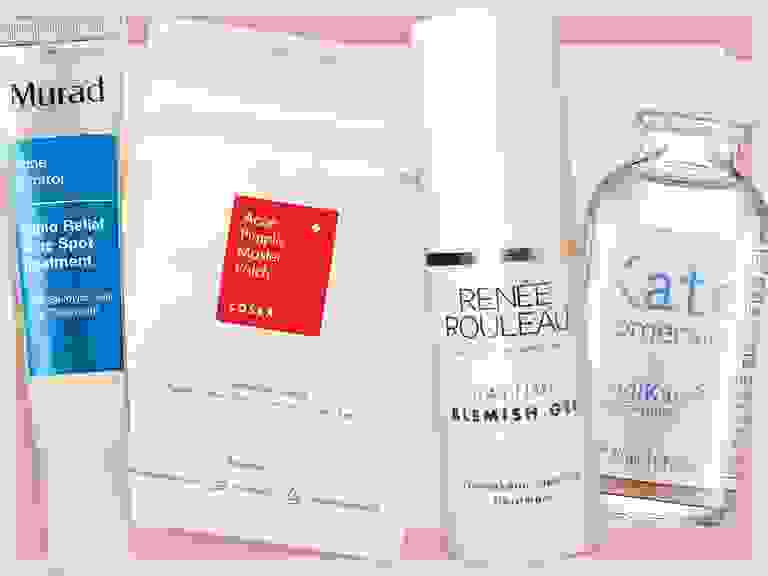 One of life's greatest ironies? The fact that worrying about getting a pimple often summons one to the surface at the worst possible moment (read: a day or two before your wedding). If prewedding stress, lack of sleep, dehydration or even excitement brings an uninvited blemish to your face, dab on one of these fast-acting, over-the-counter acne spot treatments before putting on your makeup or going to bed. It'll help reduce inflammation and minimize pimple size so you can feel like yourself on your day—and in all those photos. (Psst—if all else fails, a trip to the dermatologist for a cortisone shot will zap problem spots in a pinch!)
1. Almost-invisible pimple patches adhere to your skin for speedy acne treatment.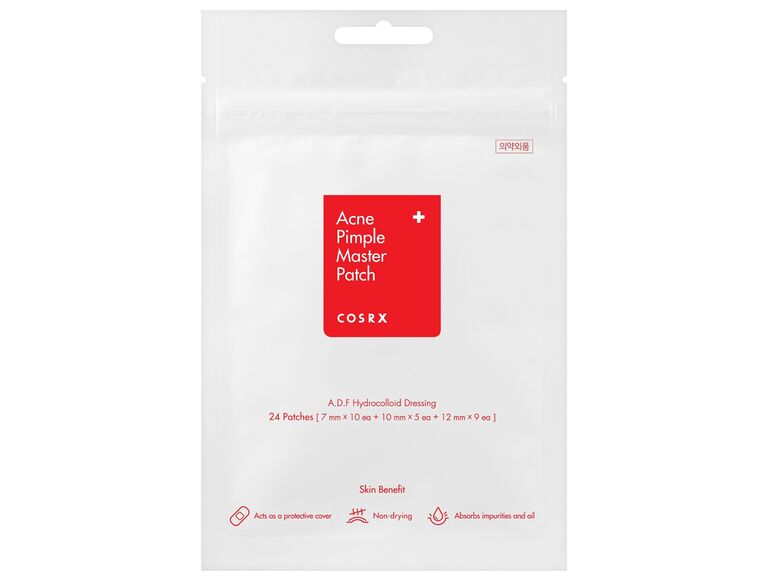 CosRX acne pimple patch, 6, Target.com
2. This little guy has salicylic acid to dissolve oil and reduce pimple size and swelling.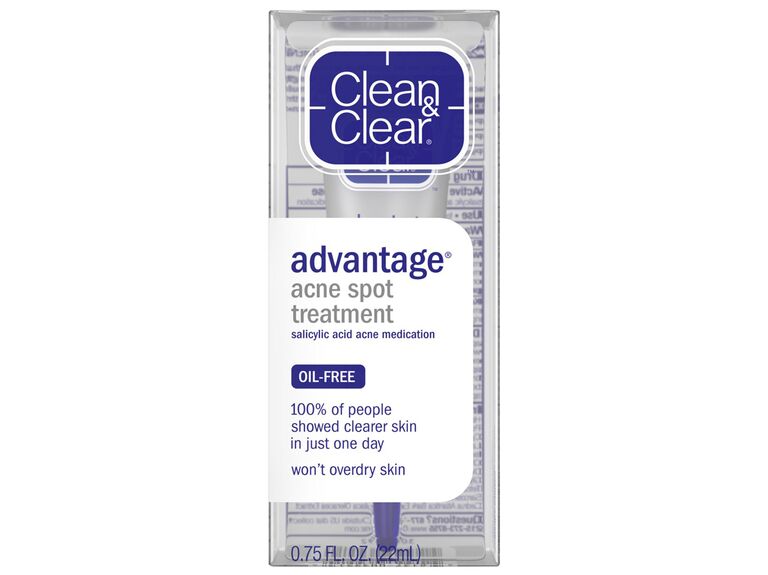 Clean & Clear advantage acne spot treatment, $6, Target.com
3. No stinging, burning or redness here! With just 2.5 percent benzoyl peroxide (a strong, topical antibiotic), you see results without the harshness of other similar products.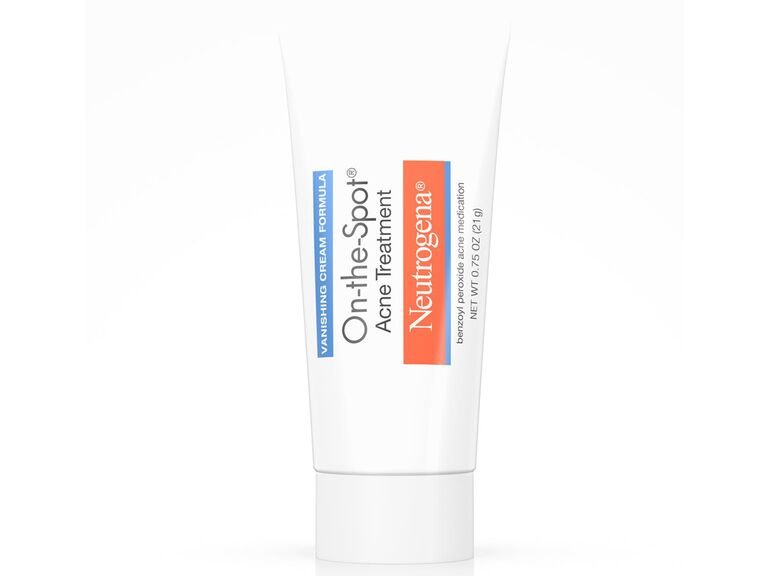 Neutrogena On-the-Spot acne treatment, $8, Neutrogena.com
4. We know time is of the essence for soonlyweds—this powerful gel could have you seeing results in as few as four hours.
Clearasil Rapid Rescue spot treatment gel, from $8, Amazon.com
5. Minimalist skincare line Glossier even makes an effective zit zapping pen look chic.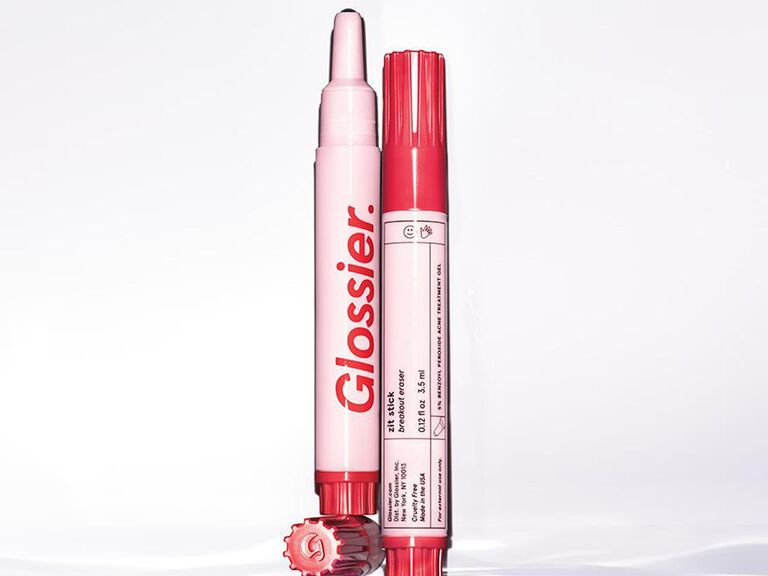 Glossier Zit Stick, $14, Glossier.com
​
6. There's a reason this drying lotion is so popular: Salicylic acid, calamine and other quick-drying ingredients work to shrink pimples while you dream.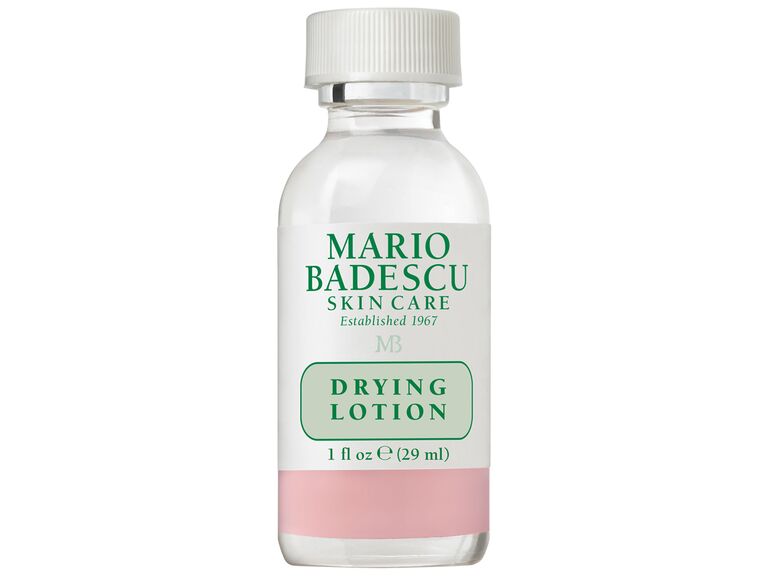 Mario Badescu drying lotion, $17, Ulta.com
7. A cooling gel that makes your breakout vanish in just a day? Yes, please.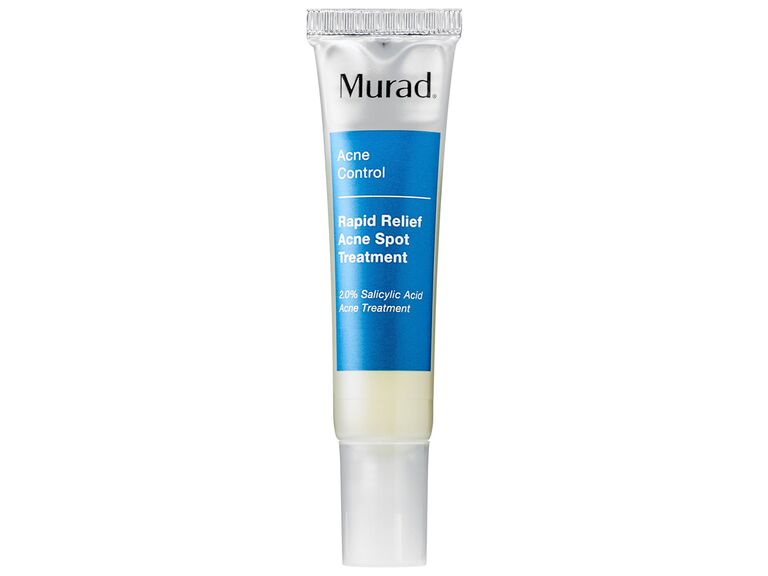 Murad rapid relief acne spot treatment, $22, Sephora.com
8. This small bottle packs a punch: Sulfur alleviates breakouts, AHAs shrink pores and zinc oxide absorbs excess oil.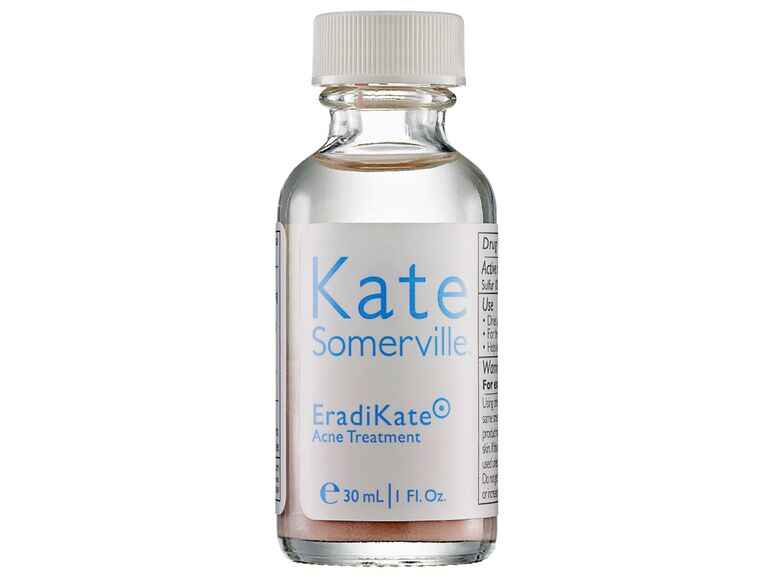 Kate Somerville EradiKate acne treatment, $26, Sephora.com
9. This treatment is powerful, hence the price tag. Go easy and only apply to the affected area (and keep it off your clothes—bleach will stain them!)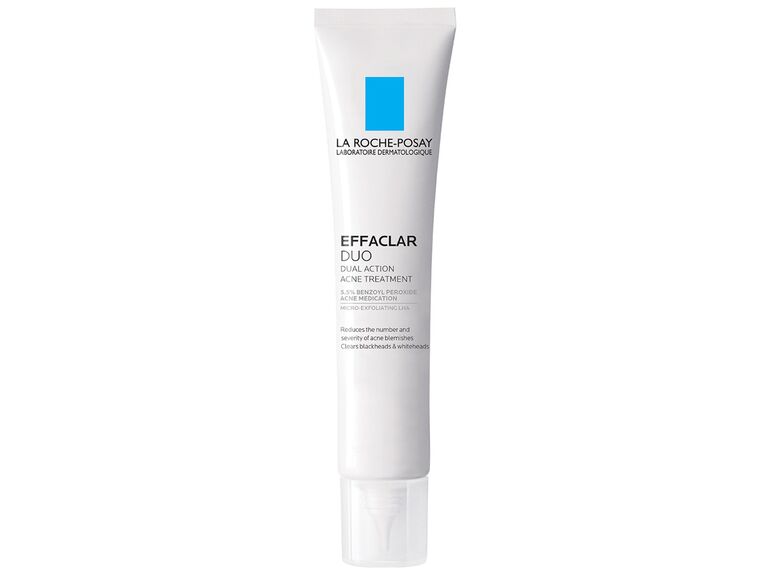 La Roche-Posay Effaclar Duo acne treatment, $34, Target.com
10. Help clear up blemishes during the day with this bacteria-fighting acne treatment gel.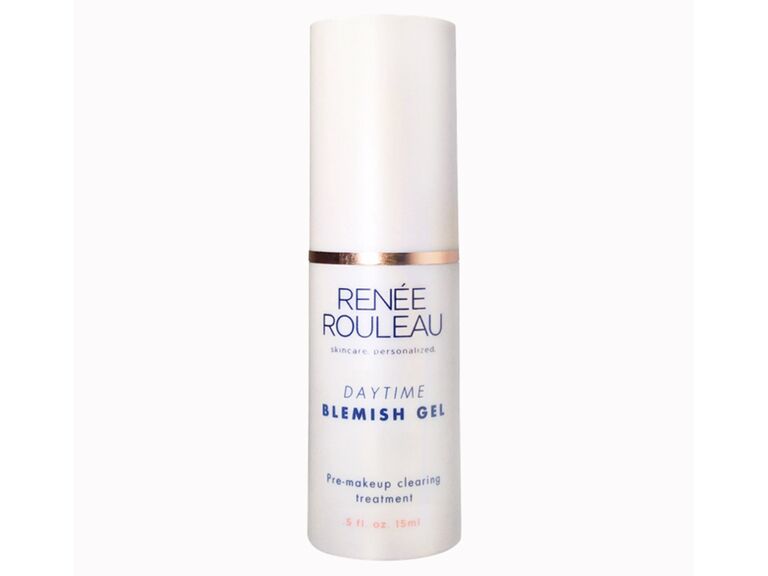 Renee Rouleau daytime blemish gel, $34, ReneeRouleau.com
11. Renowned NYC–based esthetician Christine Chin whipped up her own blemish treatment—and it's good. The fast-drying, invisible gel "seals" pimples from pollutants and makeup with algae, salicylic acid and a few essential oils.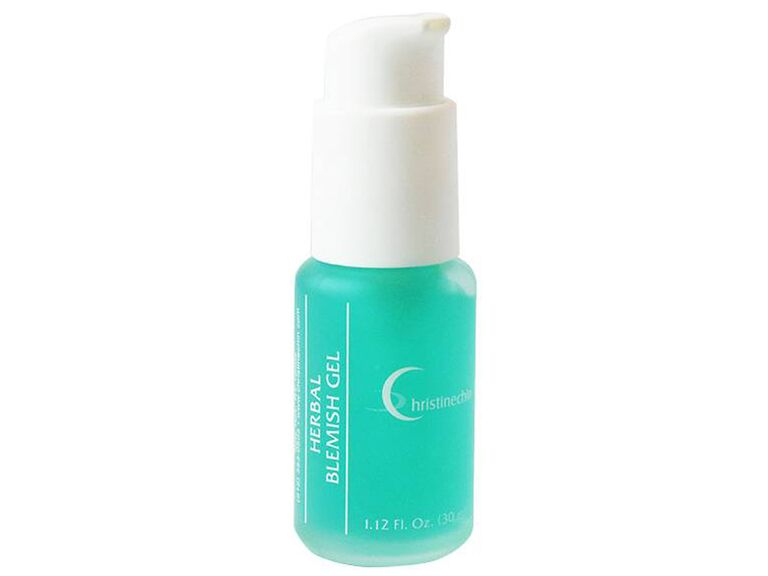 Christine Chin herbal blemish gel, $35, ChristineChin.com
Disclosure: This post contains affiliate links, some of which may be sponsored by paying vendors.