Trending Eyebrow Shapes to Consider For Your Wedding
Introducing the Geolift.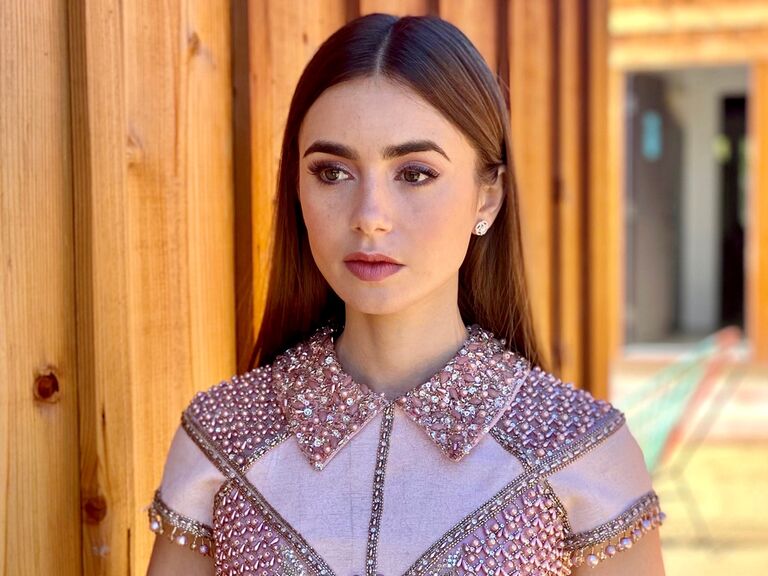 Megan Gray / Contributor / Getty.com
We have included third party products to help you navigate and enjoy life's biggest moments. Purchases made through links on this page may earn us a commission.
Eyebrows are having a major moment. But the trends have changed so drastically over the decades: from super-skinny arches in the '90s to fluffy soap brows now. To help inspire your day-of look, we rounded up four different shapes of eyebrows to wear on your wedding day—including one new shape that's taking over the beauty space: the Geolift. "The GeoLift is a brow that is full and fluffy in the front, but then it has a nice defined arch and a crisp tapered tail," explains Joey Healy, a brow expert based in New York who created his own award-winning brow products. "It has the benefits of being full and feathery, but it still lifts the eye area with a clean arch and tail." Many celebrities are already rocking this popular shape, including Lily Collins, Zendaya and Cara Delevingne.
Due to COVID and mask-wearing, we're focusing on the eyes more than ever before. "With our faces partially covered with masks, we've heard it said that 'brows are the new smile,'" says Lily McNeil, creative manager of LunchboxWax in New York. "However, we've seen over and over that there will always be the next trend. That's why it's so important to truly tailor a brow shape to a person's natural hair growth and face shape." Everyone's style is different, so lean into whatever shape makes you feel the most beautiful. Trends come and go, but feeling confident and happy on your wedding day is a memory that will last forever. Read on to learn everything you need to know about pre-wedding eyebrow care—and all the shapes you need to know about.
How to Choose an Eyebrow Shape for Your Wedding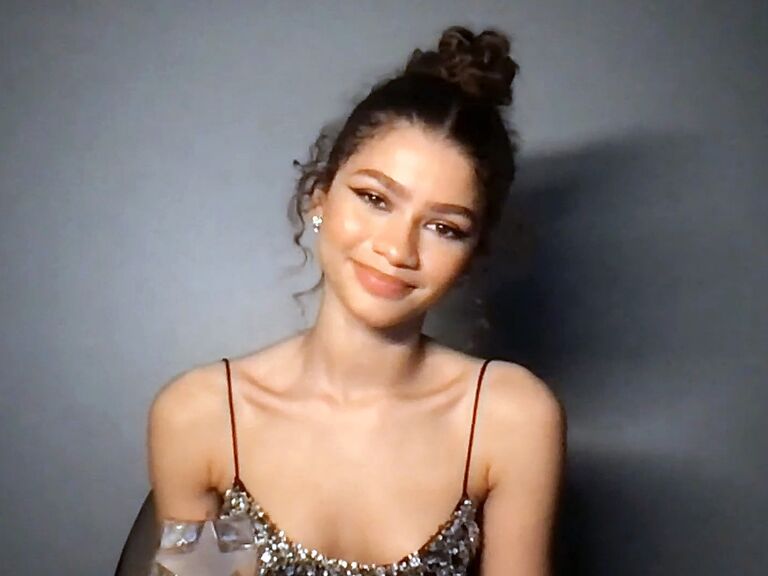 When picking an eyebrow shape for your wedding, consult a professional. Even if you have a vision, they'll be able to offer feedback on what will work best for your natural shape. Healy says it's especially important not to stray far from your natural eyebrow shape before your wedding. "You want to be inspired by your natural shape, but just improve upon it," he says. "Instead of referencing photos of celebrities or people on Instagram, go through your own pictures and see where your brows were the most flattering."
His other piece of advice? Stay away from trends that are hard on the eyebrows, such as brow bleaching or brow lamination. And if you're unsure about where to even begin, let your brow pro give you some ideas. "Let your brows grow out for four to six weeks, and then go see a professional," Healy says. "This is the time to honor your natural shape, not take any huge risks—think classic and timeless."
How to Care For Your Brows Before Your Wedding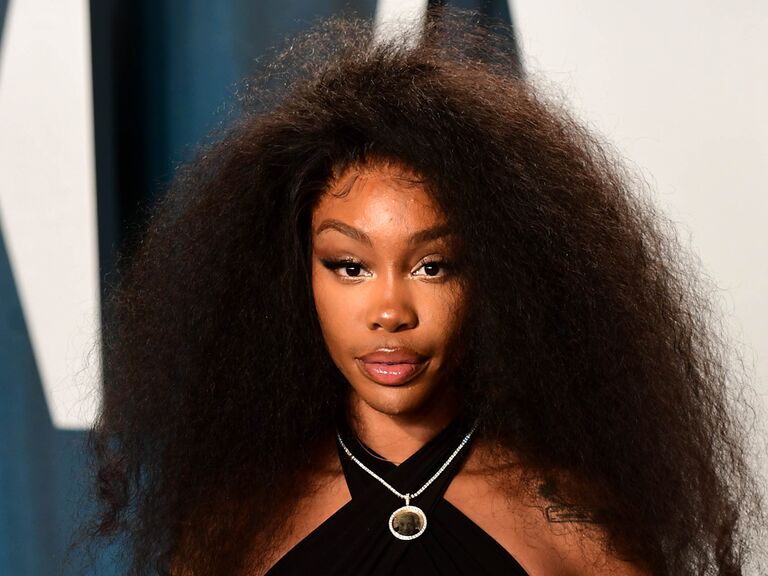 In terms of upkeep, Healy recommends starting six months before the wedding. Then, continue to get them done once a month before the big event. If you have sensitive skin (or you're on intense medication like Accutane), let your brow pro know so they can adjust their techniques accordingly. In the week before your wedding, give yourself some extra time so you don't show any signs of redness or irritation. "Do a light wax if necessary on your eyebrows a few days before so that they are clean on D-Day," says Aurélie Payen, Lily Collins' makeup artist based in France.
On the actual day, Healy recommends bringing in your favorite brow products. "Sometimes [makeup artists] will just use eyeshadow or whatever pencil they have, but it's so frequent that our clients will bring their [own product] and say 'This is what works for me, this is tried and true,'" he says. "So if you have a favorite brow product, don't be shy about bringing it to your makeup artist."
Payen recommends going light with makeup on your eyebrows for your wedding. "Do not do heavy makeup on your eyebrow," she says. "They must above all be an ally to the rest of your look and enhance it." One easy way to check how they look is to photograph them in the getting-ready room, Healy says. "If you use a pomade, maybe it'll look too shiny on camera and you want a more matte effect, so do a little trial with photography," he says.
Healy's final tip? Choose products with long-lasting formulas. "Make sure that whatever you're using to fill in your brows is waterproof, especially if you're getting married outdoors in the summer months or in a warmer climate," he says. "You don't want your brows to be moving all day."
Trending Eyebrow Shapes For Your Wedding
Ready to get inspired? Here are four trending eyebrow shapes to consider for your nuptials.
The Geolift
Introducing the shape of the moment: the Geolift. "It's the perfect marriage between the thinner brows of the '90s and the dark and instagrammy boy brows of 2015," Healy says. "I think we discovered this by wearing masks, that people really needed their face to have definition because half of their face was covered."
Payen thinks this trending shape is here to stay because it works on so many different people. "Thin eyebrows don't suit everyone and some need more thickness to enhance their look—I think [the Geolift] will last because it brings a real added value to the eyes," she says. "The fashion of thick eyebrows has evolved into a more sophisticated, sharper eyebrow that looks as natural as ever, but worked out."
As Payen mentioned, the defining characteristic of this shape is that it's sharper than the viral Boy Brow shape. "The difference between this and the boy brow is that the boy brow had a lot of loose stray hairs, and this one's cleaner, and basically more flattering," Healy says.
Get the Look:
"First things first, we definitely recommend putting down the tweezers [at home]," McNeil says. "For the geolift shape, you want your brows as full as possible." While she says a light waxing or threading can help you achieve a wax, you'll need to go to an absolute expert, as you run the risk of going too thin. He recommends simply tweezing and trimming. Then, use a gel (nothing too dark) to add fullness and shape.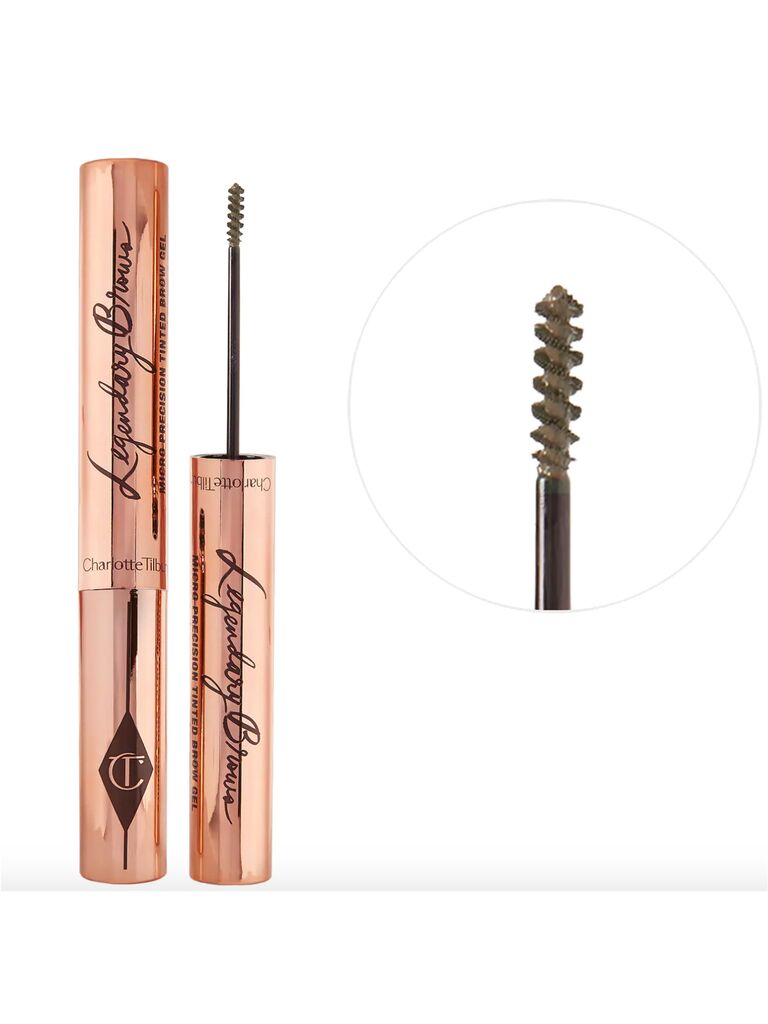 Charlotte Tilbury Legendary Brows tinted eyebrow gel, $23, Sephora.com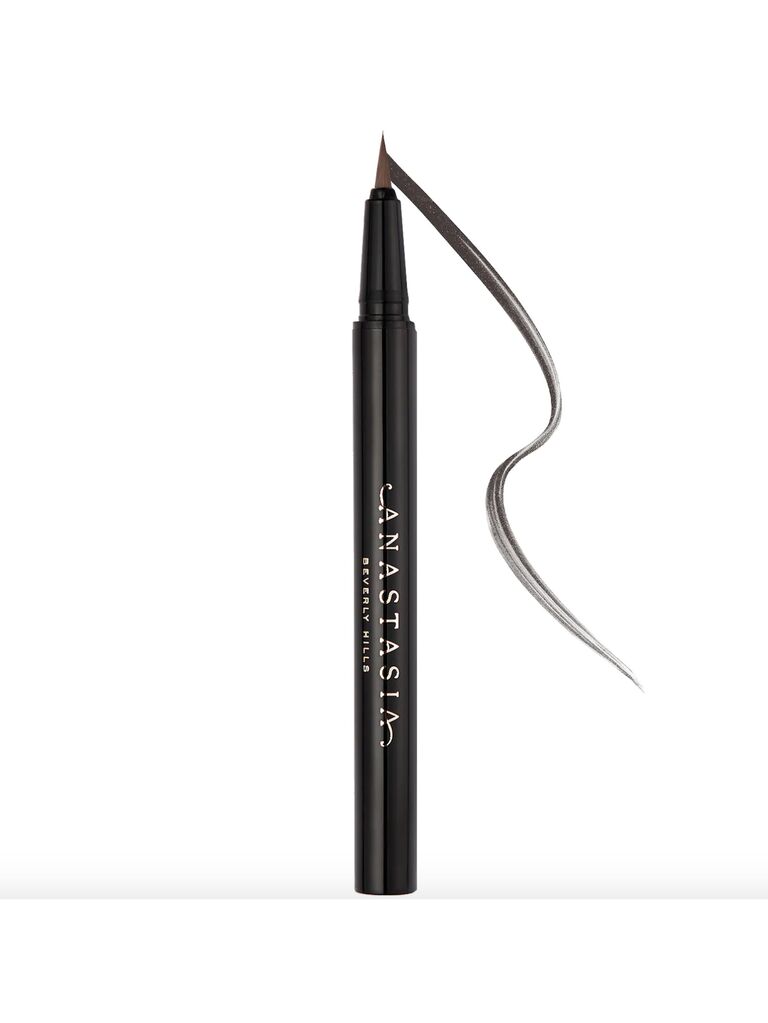 Anastasia Beverly Hills Micro-Stroking Detailing brow pen, $22, Sephora.com
Boy Brow
While the Boy Brow has been a trend for a couple of years, it's still a popular brow shape (McNeil says it's her personal favorite). This shape is straighter and thicker than a typical arched style—and it's characterized by fluffy hairs. "I love how wild and bold [the style] is without the heavy use of tinted makeup," McNeil says. "The boy brow is achieved by combing the eyebrow hairs up and out to create a brow that is both unruly and defined."
Get the Look:
This eyebrow shape is all about working with what you've got. Use a pencil to fill in sparse areas, and then use a tinted gel to brush your hairs up and out. Avoid any extreme waxing, threading or tweezing. Instead, lightly trim when needed and only remove stray hairs.
Guilty cosmetics strawberry sweetness jam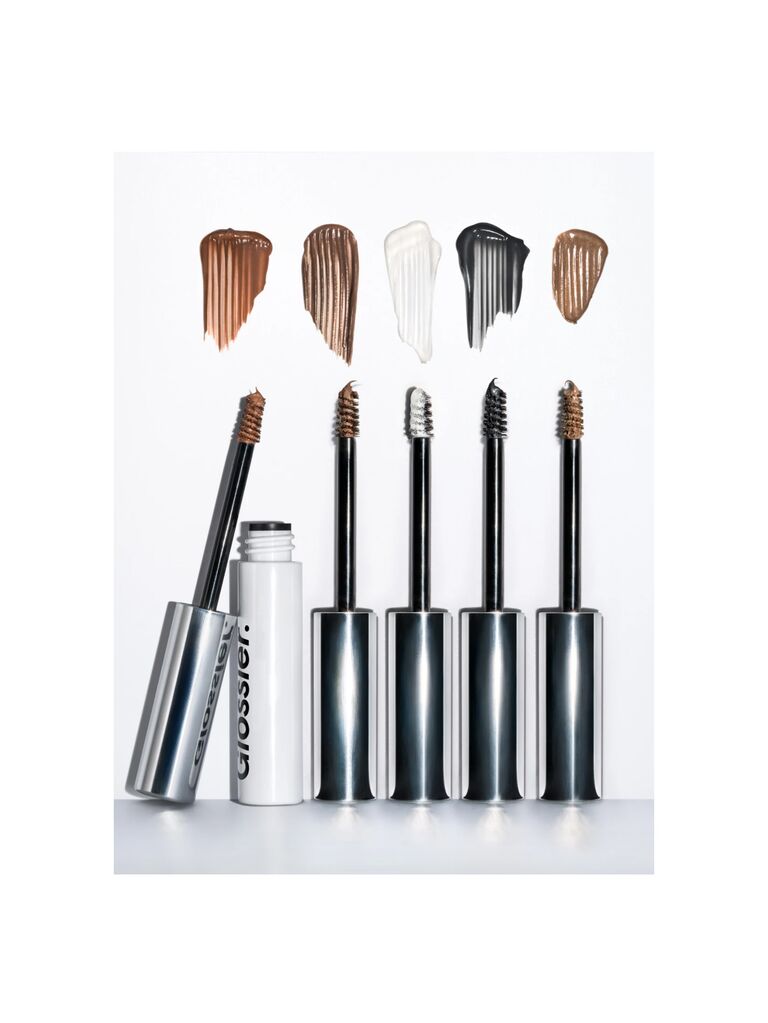 Glossier Boy Brow, $16, Glossier.com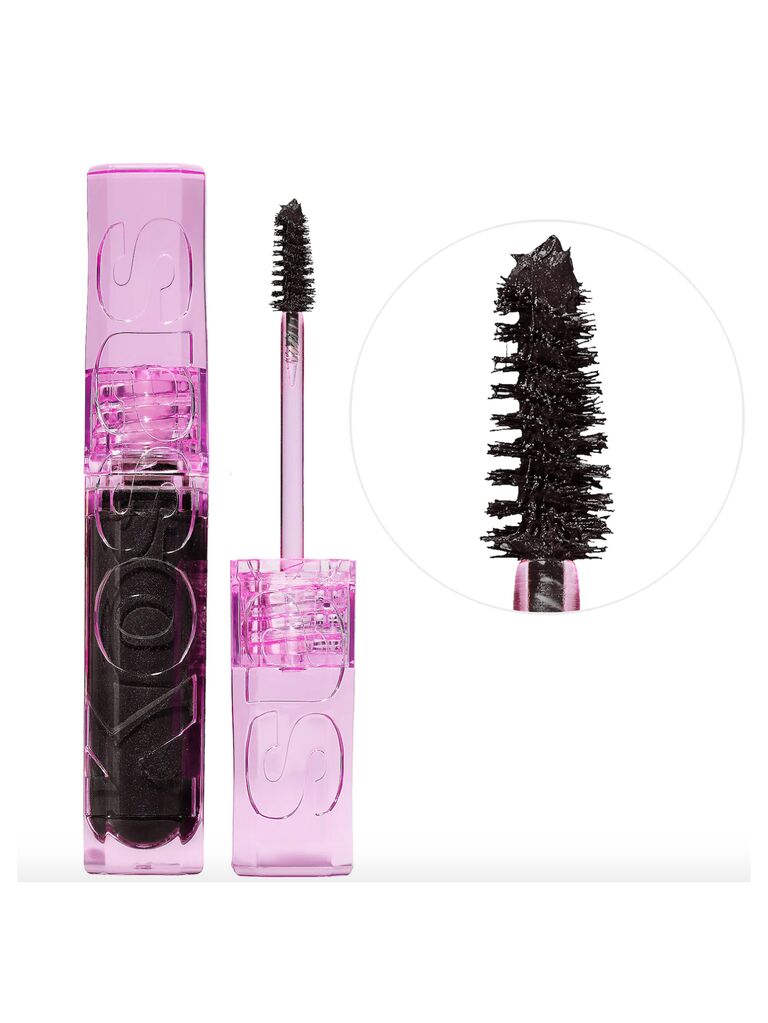 Kosas Air Brow tinted clean volumizing eyebrow gel, $22, Sephora.com
Soap Brows
Soap brows are trending all over the internet—and with good reason. They're the definition of effortlessly gorgeous. The style is extremely similar to the famed Boy Brow, but with one key difference. Instead of dark-filled in brows, this style looks lighter and more natural. It only requires bar soap (yes, really) or clear wax or gel. Simply brush your eyebrows up and out to achieve a fluffy look that still looks defined.
Get the Look:
Rub a plain spoolie into your preferred product (wax or soap) and then gently brush your hairs up and out for a full, defined look. This is another style that embraces your natural shape, so keep at-home tweezing or waxing to a minimum. You can also achieve a similar look through brow lamination, a procedure using chemical setting lotion to brush your brows up into a flawless soap brow style.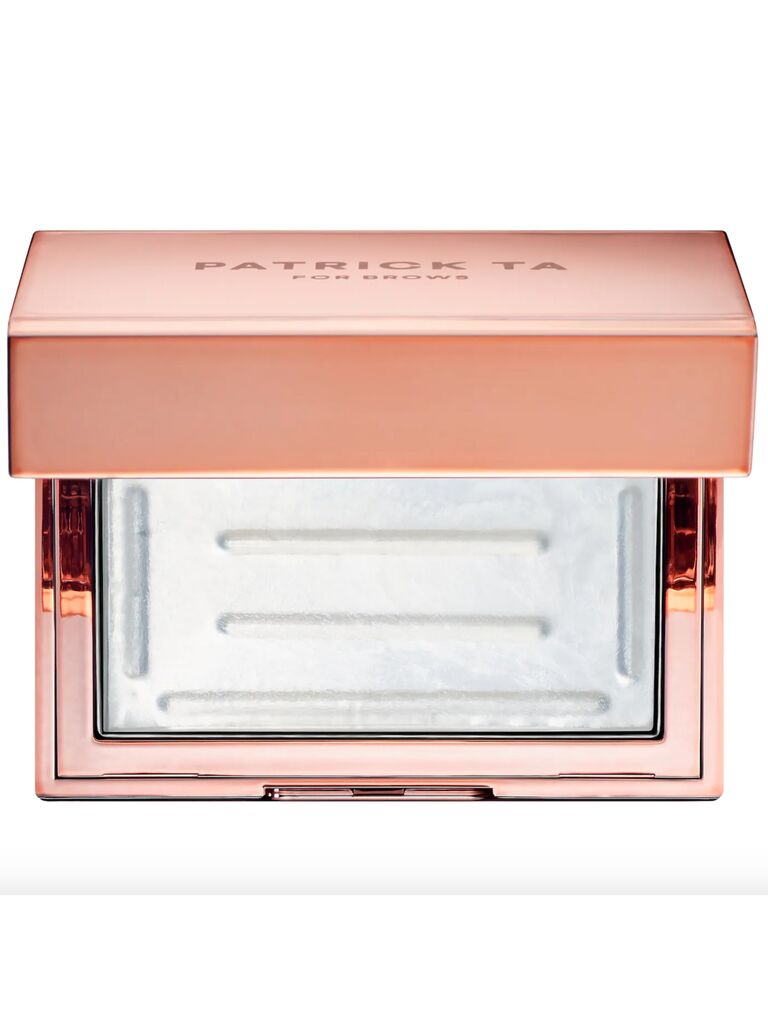 Patrick Ta Major Brow shaping wax, $22, Sephora.com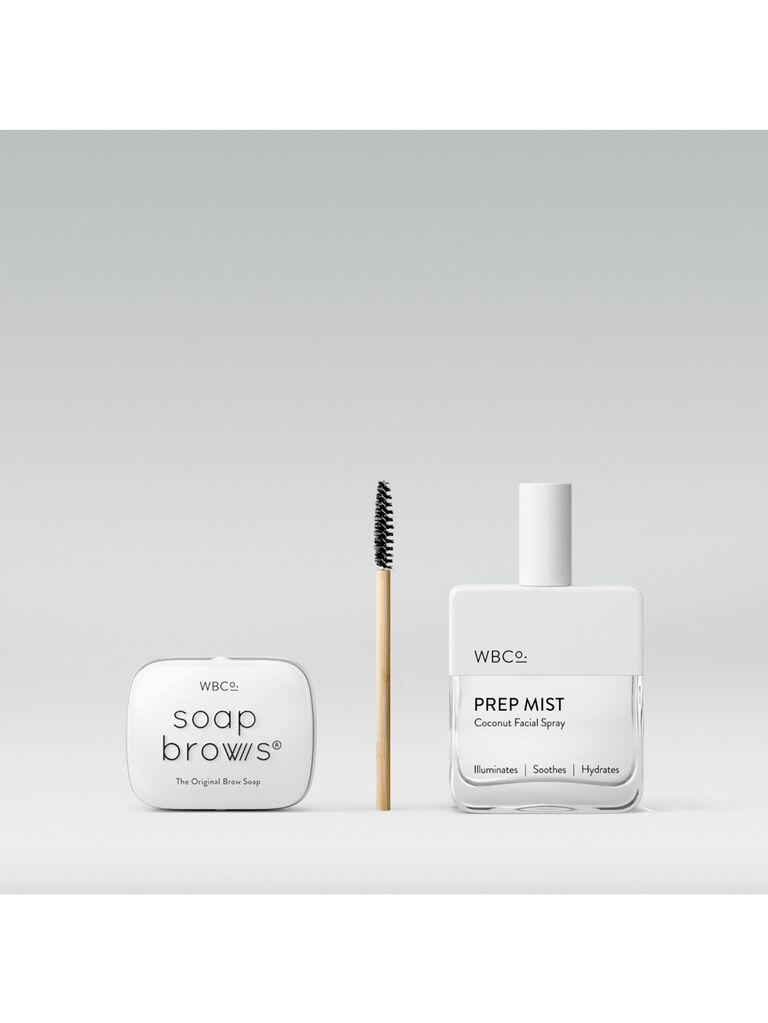 West Barn Co. Soap Brows and Prep Mist, $29, WestBarnCo.com
Straight Brow
One trend Healy has been seeing everywhere? Straighter brows. "This is a brow with not so much arch, but it does still have lift," he says. "There's a difference between flat and straight." To achieve this shape, your eyebrows will only lift ever-so-slightly to the outer corner of your eye. From there, they'll gently arch down. Use a pencil to create line lines on the bottom of your eyebrows and gently brush the hairs into place with a tinted gel.
Get the Look: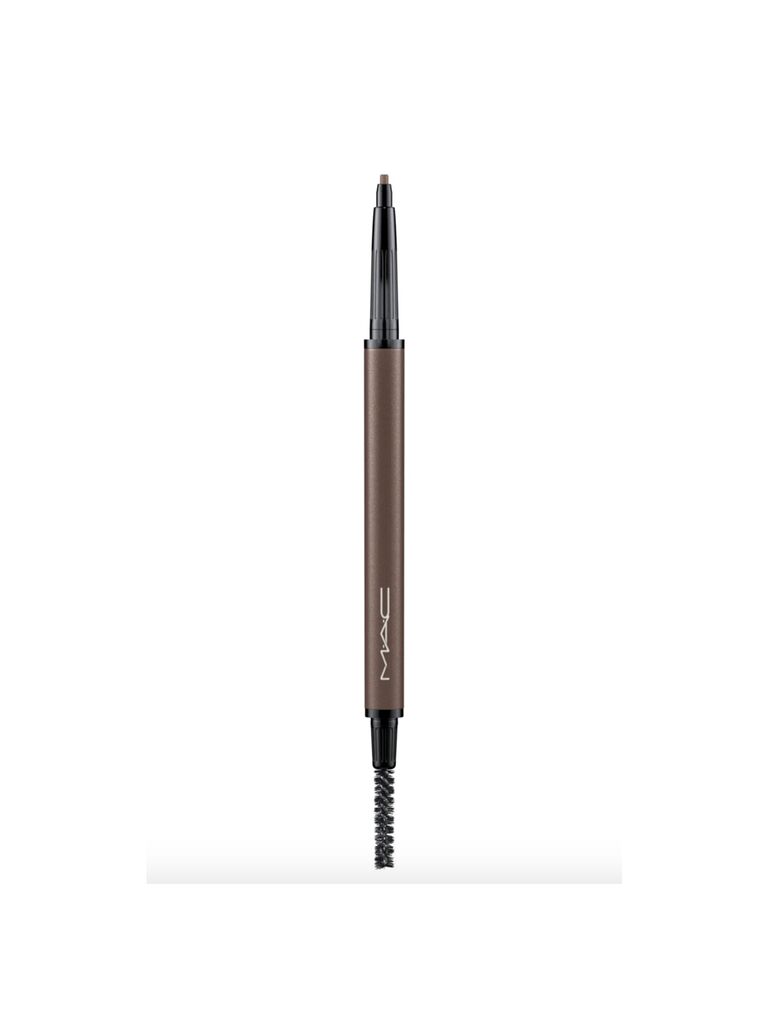 MAC Eyebrow Styler, $19, Nordstrom.com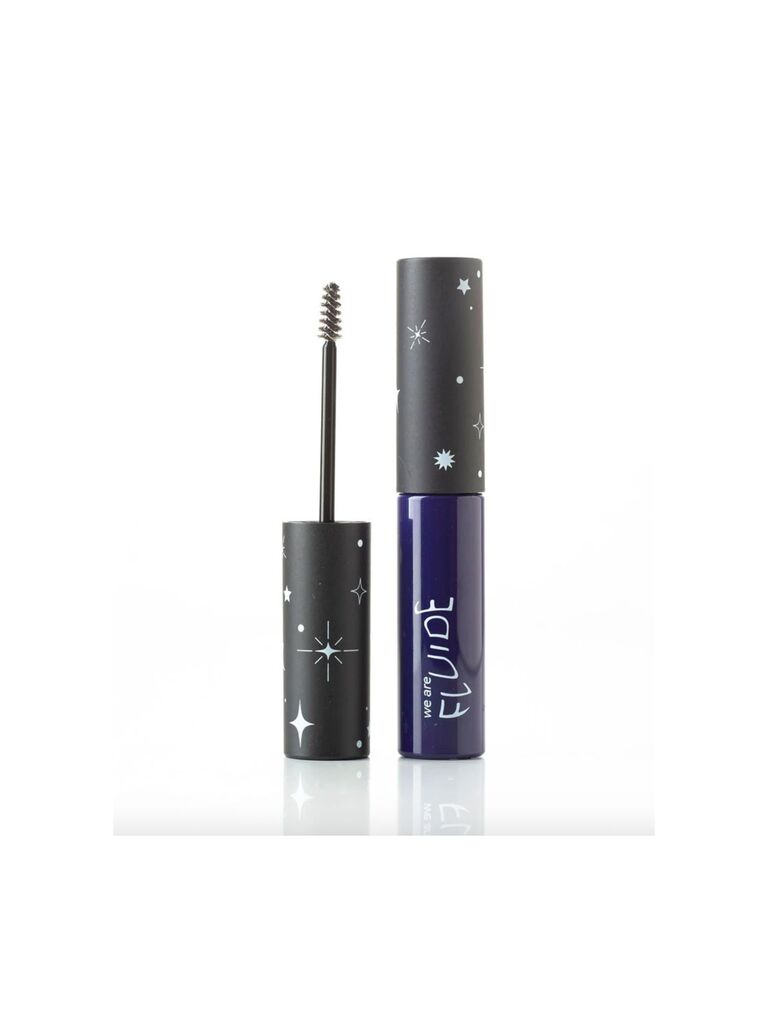 We Are Fluide Browzey eyebrow gel, $12, Fluide.com