6 Fun Adventures to Try on Your Key Largo Honeymoon
Make a splash with these can't-miss activities—then unwind at one of our top hotel picks.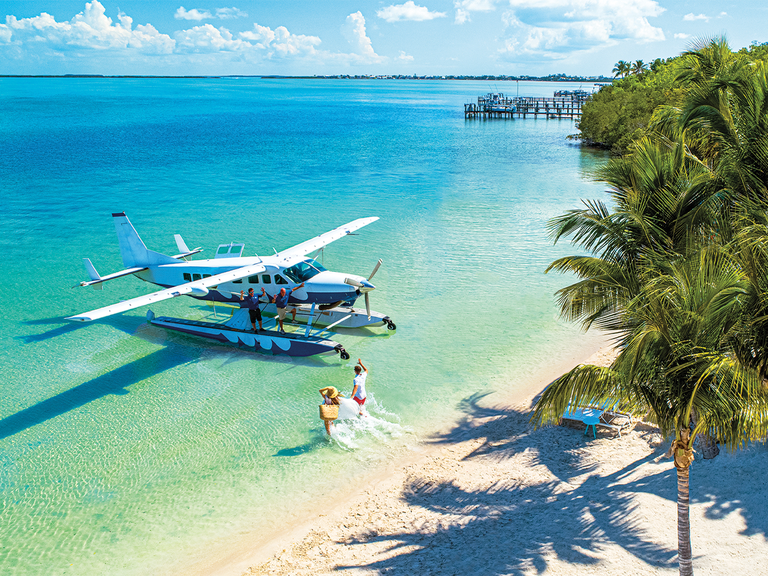 Courtesy of the Monroe County Tourist Development Council
Looking for a honeymoon destination where there's way more to do than just lounge on a beach chair? (Not that there's anything wrong with that.) If so, Key Largo, the largest and northernmost island of the Florida Keys, should be at the top of your list. Just over an hour's drive from Miami International Airport, Key Largo is known as the diving capital of the world thanks to plentiful nearby coral reefs. (Don't know how to dive? You can take an introductory diving course on the island, or hit plenty of snorkeling spots if you're not ready to don a scuba tank.) With endless water activities, picturesque sunset-facing hotels, and of course, freshly caught seafood, there's no better place to dive into married life. Read on for how to make the most of your trip, and where to call it a night after fun-filled days on the water.
1. Visit a Living Coral Reef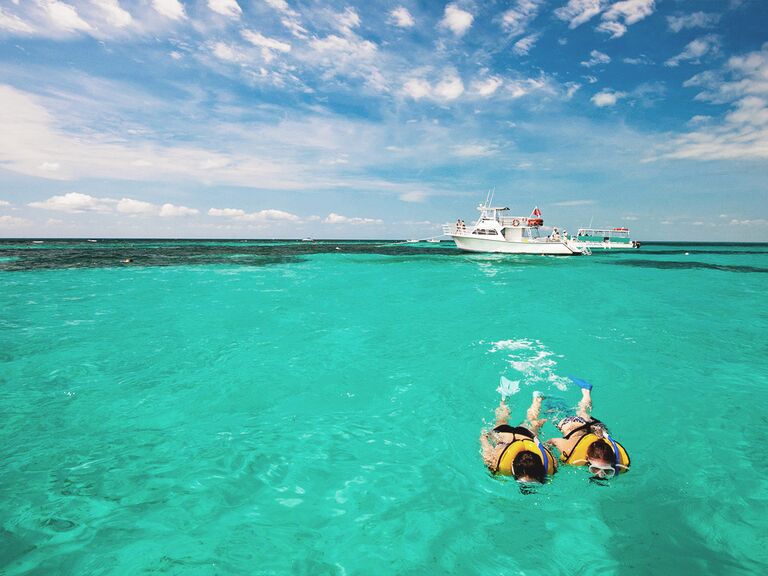 Key Largo's most famous attraction is John Pennekamp Coral Reef State Park—home to the only living coral barrier reef in the continental US, and the third largest in the world. The Spirit of Pennekamp, a high-speed glass-bottom catamaran, is a great way to see the reefs without actually getting in the water, but going on a snorkeling or scuba diving excursion is the way to go for the best look at the reefs and marine life. You can also rent a kayak, canoe or paddleboard to meander through the park's 50 miles of mangrove swamp trails, or book a boat tour to the adjacent Florida Keys Marine Sanctuary.
2. Explore Shipwreck Ruins
Besides colorful coral reefs, the Florida Keys Marine Sanctuary is also home to Shipwreck Trail. Although there are thousands of shipwrecks up and down the Florida coastline, this area is unique for how many of the sites are in relatively shallow waters: Five sit on the ocean floor at depths of 25 feet or less, so it's a great viewing experience for snorkelers and newbie scuba divers alike. Take a charter boat tour to check out wrecks like the City of Washington, one of the closest to Key Largo, and keep an eye out for the famous Christ of the Abyss submerged statue.
3. Swim With Dolphins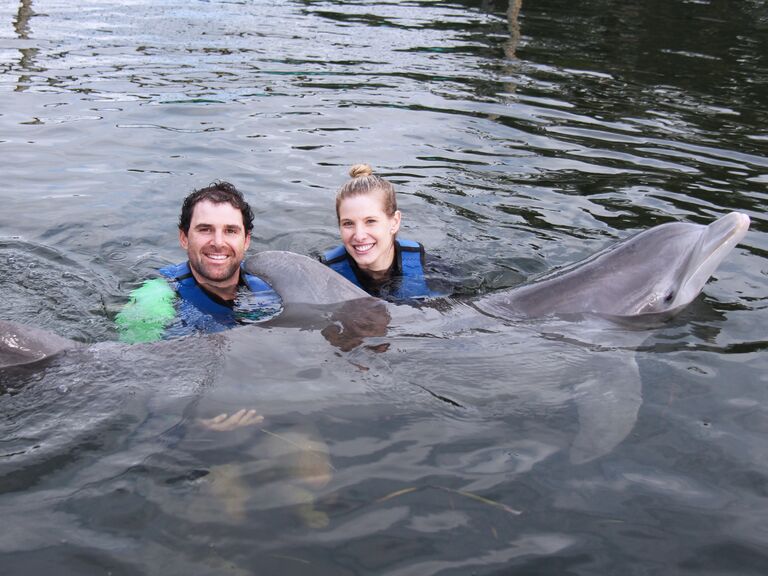 Once you've gotten a peek at some of the fish and wildlife that call Key Largo home, you'll be itching to see more. At Dolphins Plus Bayside, you can interact with native Atlantic bottlenose dolphins in a natural seawater lagoon. The educational center offers several ways to get up close and personal with these animals, including from a floating platform; standing in waist-deep water; or swimming alongside them through a deeper, penned-off area of the Florida Bay. And if the dolphins take a little longer to warm up to you, don't worry: You won't be rushed out at the end of your time slot, so you're sure to have an unforgettable experience.
4. Stay in an Underwater Hotel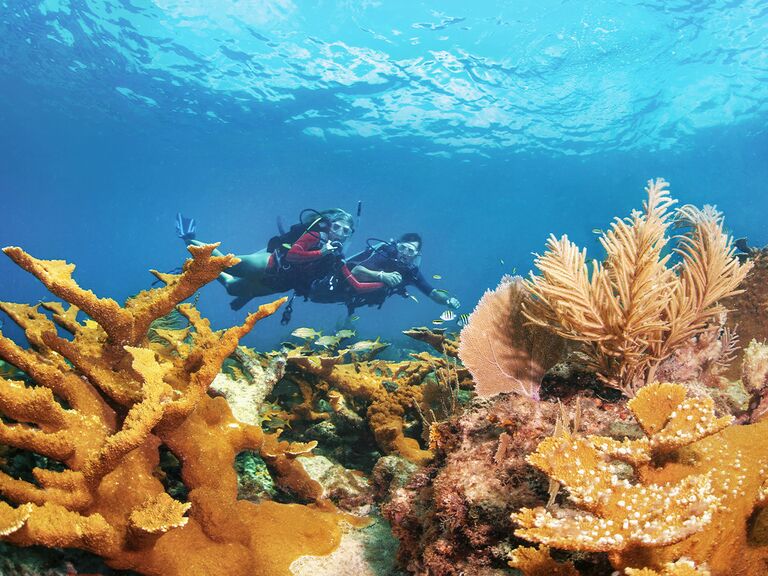 Most hotels require proof of identification at check-in, but there's only one in the entire world that requires you show your scuba diving certification: Jules' Undersea Lodge, located in Key Largo's Emerald Lagoon. Guests can stay in the fully submerged cottage-like space—which can only be accessed by diving 21 feet below the surface—for anywhere from a three-hour lunch visit to a 24-hour overnight stay. And since no honeymoon is complete without a romantic meal, you can dine on filet mignon, fresh Florida lobster tail, or even have a hot pizza delivered directly to your door! Although there's Wi-Fi and TV, guests are encouraged to put their dive gear back on and explore the surrounding mangrove habitat that's brimming with coral and marine life, including the occasional manatee.
5. Cruise on a Tiki Bar Boat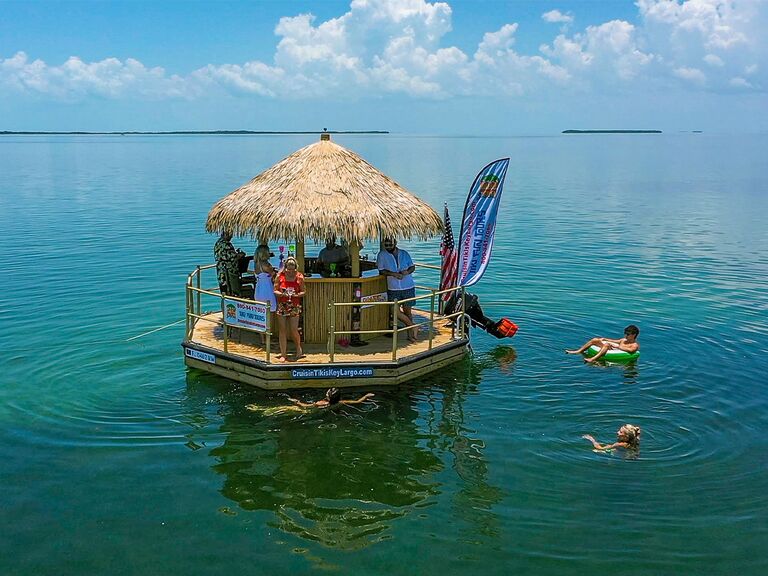 Whether you want to learn about Key Largo's history, go for a dip in the ocean, or just take in the view, you can do it all from a floating tiki hut. Book your spots on the small boats that depart from Snook's Bayside Restaurant and Grand Tiki Bar for a fun BYOB cruise. You can order discounted food and alcohol from Snook's to bring aboard, but plan accordingly with your drinks—there aren't any restrooms! Stick around after your sailing to catch the restaurant's daily sunset celebration complete with live music and happy hour.
6. Paddle Through an Eco-Tour
Rather steer your own vessel? Sign up for a kayak or paddleboard tour with Paddle! The Florida Keys. Geared to both first-timers and experienced paddlers, they offer two-hour guided eco-tours that start in the protected waters of Tavernier Creek. Several trails wind through the neighboring mangrove habitat and estuary, where you can spot stingrays, turtles, nurse sharks, manatees and other wildlife. You can also rent kayaks or paddleboards to take out on self-guided journeys to secluded spots like a small island with a rope swing or the "secret lagoon."
Where to Stay in Key Largo
Ready to book your stay? Check out a few of our favorite hotels and resorts where you can get some R&R.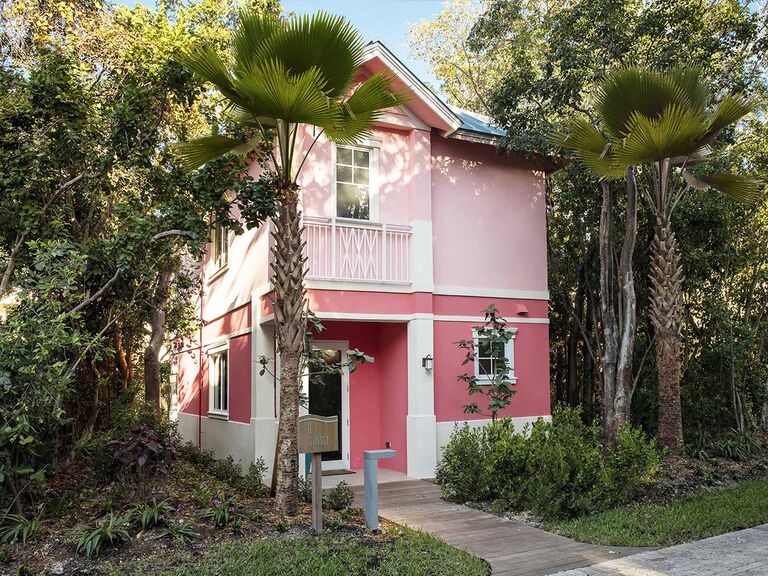 Reserve your very own bungalow with a private deck and back porch in The Hammocks, a secluded resort-within-a-resort steps away from the white sand beach and marina. Each day, a large school of tarpon fish come to the shoreline and linger for hours, expecting guests to feed them. For you, the fine dining restaurant La Marea can't be missed, serving locally caught seafood and produce grown on-site.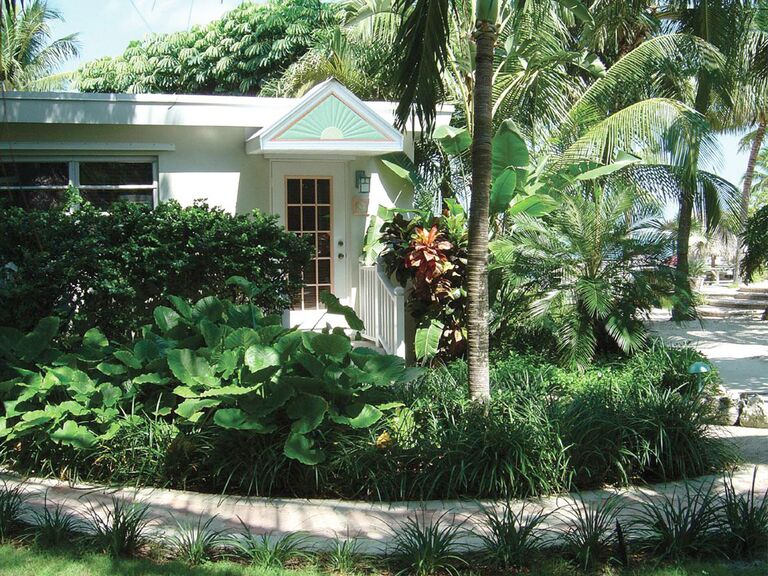 This intimate, adults-only hideaway (with only 13 rooms and suites!) surrounds a lush botanic garden. While you can't go wrong with any of the tropical fruit-named accommodations, the Breadfruit Suite stands out thanks to its private entrance and patio right on the sand. It's also known for having the best waterfront views, with 16 feet of windows looking directly out on Florida Bay.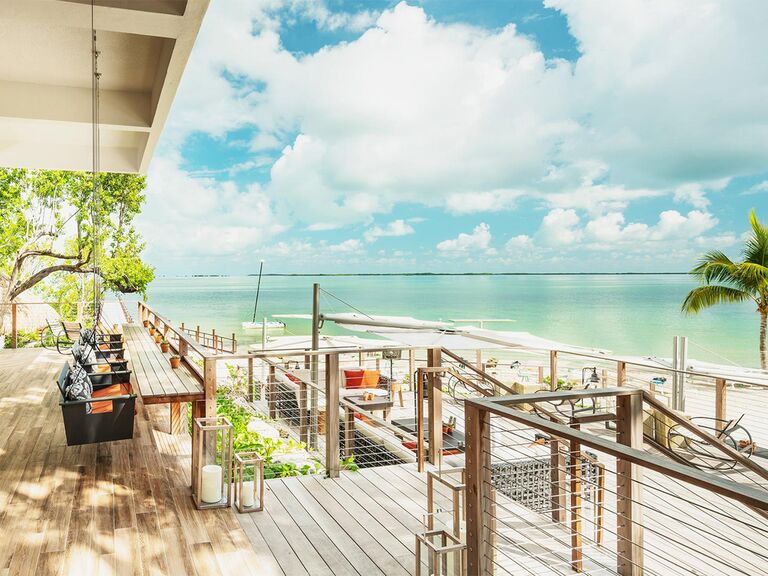 This newly renovated resort is a water lover's paradise, with two pools and private beach access. It also offers tons of activities like jet skiing, backcountry and deep-sea fishing, snorkeling, scuba diving, clear kayak rentals and more. All of the rooms are gorgeous, but we suggest splurging on a premium waterfront suite—the wraparound porch is a prime spot to watch the sunset and toast to your first vacation as a married couple.
Find even more amazing places to stay and activities to plan for your Key Largo honeymoon here. ​​For the latest protocols on health & safety in The Florida Keys, please visit fla-keys.com.