How to Deal With Maskne & Other Mask-Related Skin Concerns Before Your Wedding
With proper care, you can clear up your complexion.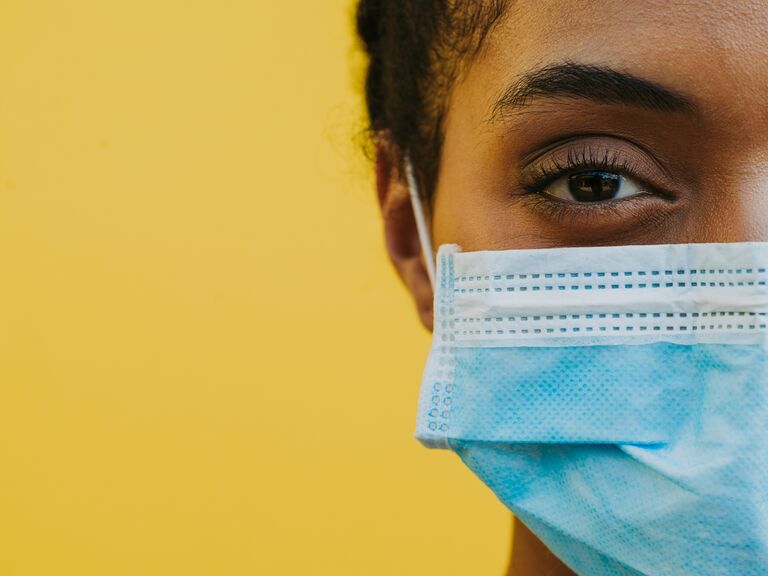 oneinchpunch/Shutterstock.com
We have included third party products to help you navigate and enjoy life's biggest moments. Purchases made through links on this page may earn us a commission.
There's a new form of acne on the rise. If you've been noticing pesky breakouts around your mouth and chin, you're not alone. It's likely maskne: a common phenomenon caused by wearing a mask against your skin for extended periods of time. However, it could also be another mask-related skin issue, such as maskitis or bacterial growth. Before you panic, know there's nothing to be ashamed of. In the era of COVID, many people are experiencing skin irritation. "We're living in a new world and adapting as we need to stay safe and healthy," says dermatologist Dr. Corey Hartman, MD, FAAD. "It's a temporary setback for the greater good. We will push through this." 
Hartman is right—the CDC says wearing a mask is imperative at this stage in the coronavirus pandemic. Unfortunately, that means you might experience maskne or some other kind of skin issue leading up to your nuptials. That's where we come in. We know you'll likely want to treat any irritation you're experiencing or prevent more from happening, so we tapped experts to find out how to keep your skin healthy and happy. Find out everything you need to know about maskne, maskitis and other mask-related skin concerns, below. 
Maskne
One of the most common mask-related skin conditions to-be-weds are dealing with is maskne. It's so prevalent because everyone is wearing masks, which can cause breakouts. "Acne is usually due to a clogged follicle that gets inflamed with bacteria, which is more likely when your skin is in a sweaty, moist environment or has something pressing on it like a mask," explains dermatologist Dr. Papri Sarkar, MD, FAAD. 

What is maskne?
Simply put, maskne is acne that's caused by wearing a mask. More specifically, it's known as acne mechanica, according to dermatologist Dr. Caren Campbell MD, FAAD. "It's caused by the friction and occlusion to the skin from the mask," she says.
While there's been an influx of maskne recently, this type of acne isn't exactly new. "People who wear helmets or certain uniforms tend to often get acne in the same places all the time," Sarkar says. For example, patients who play lacrosse or football tend to get acne on their forehead and chin where the helmet and chinstrap occlude the skin. Similarly, people are now getting acne from wearing masks that cover the bottom half of their face. According to Sarkar, increased sweat, humidity, moisture, bacteria and material on the skin create  "a breeding group for even unsusceptible patients to get irritation, whiteheads or acne."
How to Treat Maskne
The number one thing you can do to help with your maskne is to wash your fabric mask between uses or use a disposable surgical mask daily. Additionally, don't wear makeup underneath your mask, as it can clog your pores.
Next, you'll want to get on a consistent, effective skin care regimen. We recommend scheduling an appointment with a board-certified dermatologist to understand  your specific skin needs. If you're suffering from true maskne, products that help regular acne will help clear up your complexion. Start by investing in a cleanser (Hartman recommends using one that has either benzoyl peroxide or salicylic acid), and use it morning and night to unclog your pores. Campbell says you can also use a chemical exfoliant (either a wash or a pad) to help remove dead skin cells that can cause congestion. However, it's important not to over-exfoliate, as you can dry out your skin and cause even more inflammation and acne. 
Additionally, incorporate a retinol into your routine. "It can help unclog the pores, kill the acne-causing bacteria and work as an anti-inflammatory," Campbell says. " I would advise using a pea sized amount to the entire face one to two nights per week with moisturizer on top." Word to the wise: Retinoids are very drying initially, so start slowly and add a day every few weeks so your skin can get used to the medication over time.
 
Finally, Sarkar says you can target active breakouts with a spot treatment. Consider products with benzoyl peroxide, salicylic acid or azelaic acid. Sarkar says pimple patches are useful too. "They help to draw out the fluid from an acne lesion and help it to go away faster," she says.
Note that this kind of treatment will take a while to kick in. Campbell says it can take up to six weeks to start seeing results. If things aren't improving by then, she recommends consulting a board-certified dermatologist, as allergies, hormones or other factors may be causing your breakouts.
If you're in a pinch, Sarkar says you can get a cortisone injection to calm the pimple. However, it's crucial to get this procedure done by a professional, as some injections can cause scarring.
Expert Product Recommendations: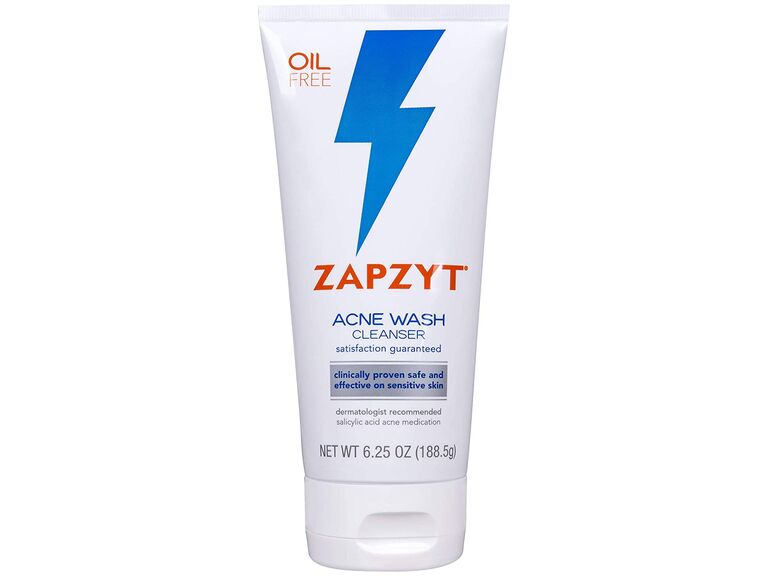 Zapzyt acne wash, $12, Amazon.com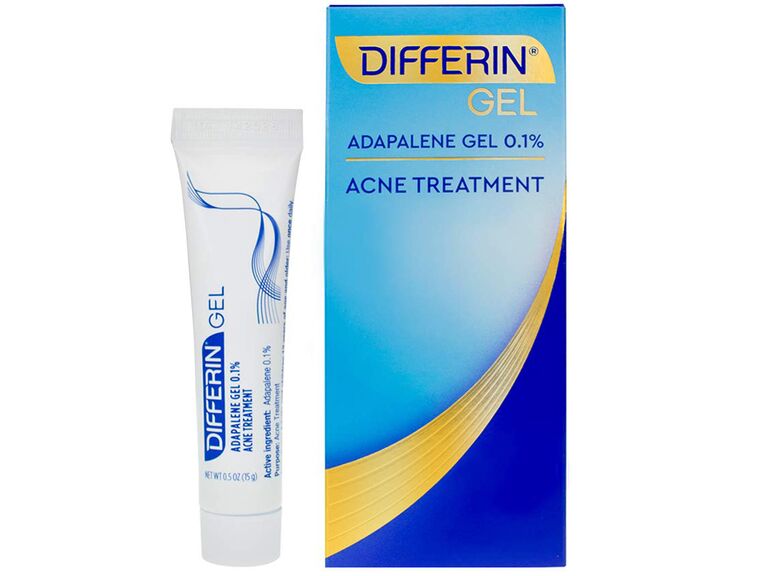 Differin adapalene gel, $15, Amazon.com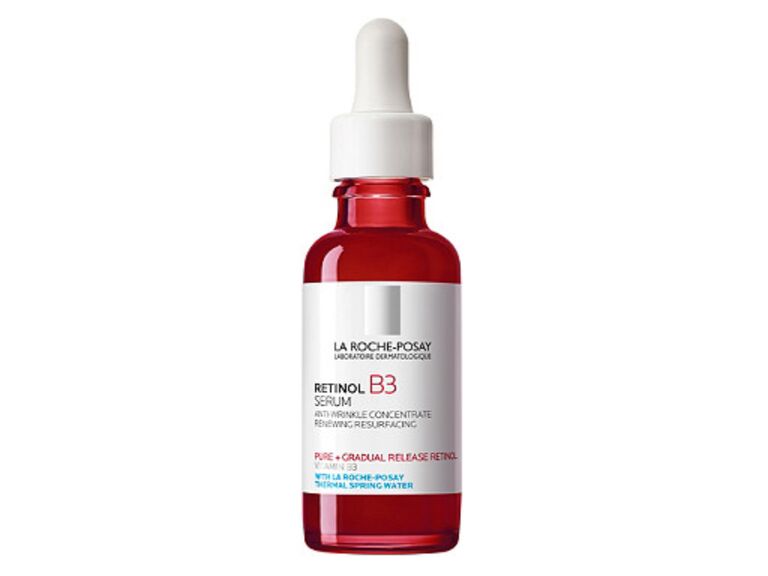 La Roche-Posay Retinol Face Serum, $40, Ulta.com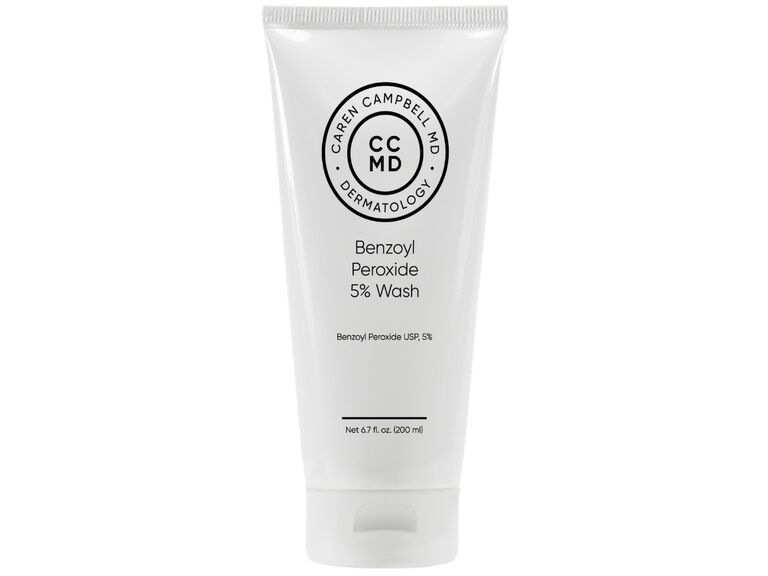 CCMD benzoyl peroxide wash, $22, CarenCampbellMD.com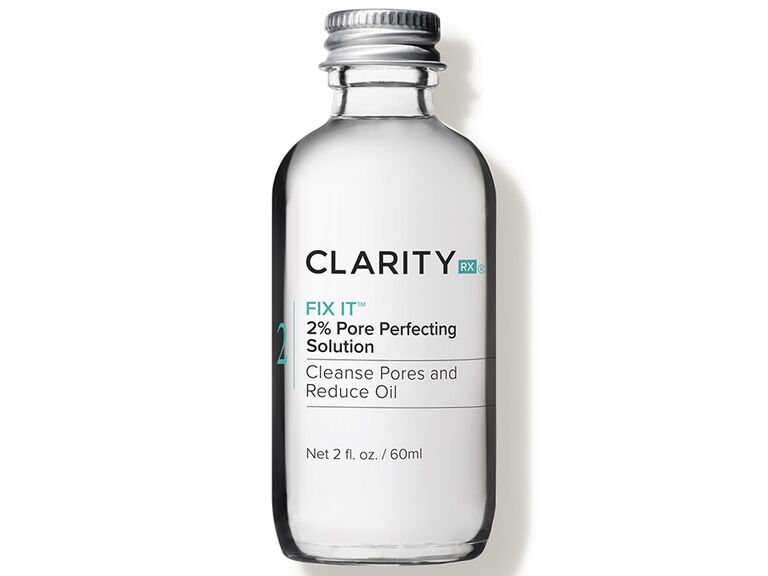 Clarity Rx Fit It 2% Pore Perfecting Solution, $50, Dermstore.com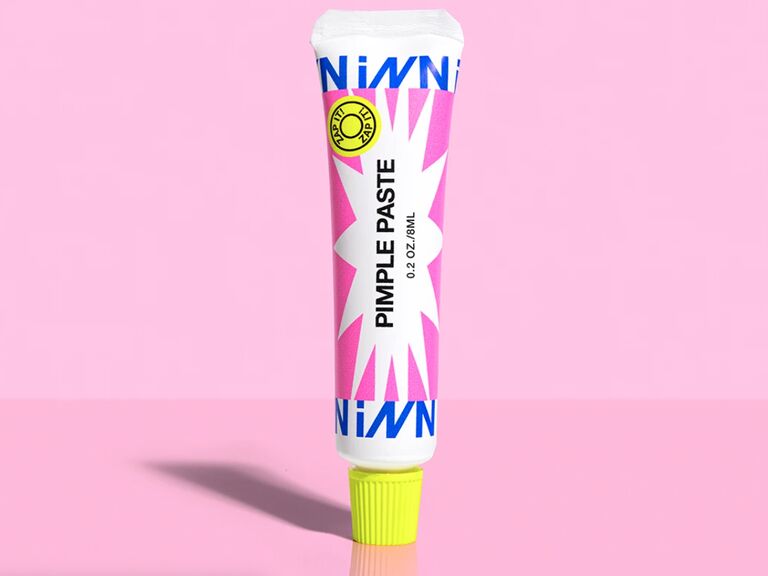 INNBeauty Project Pimple Paste, $15, InnBeautyProject.com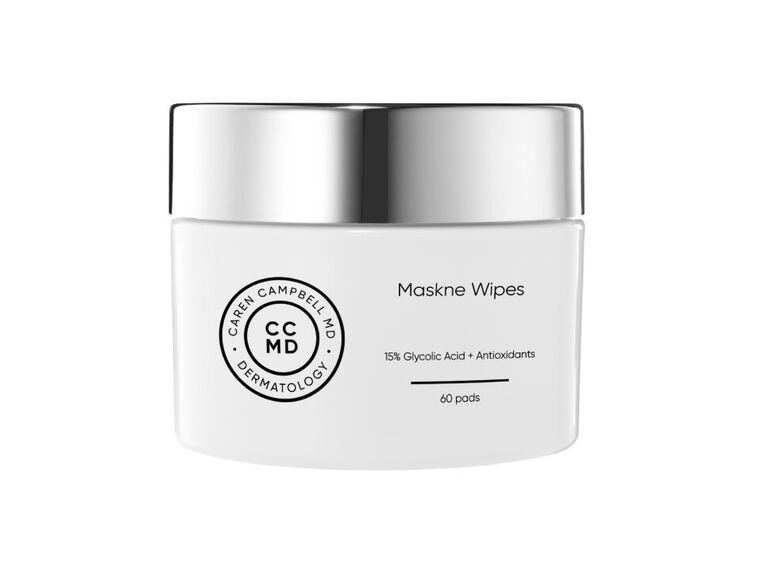 CCMD Maskne Wipes, $38, CarenCampbellMD.com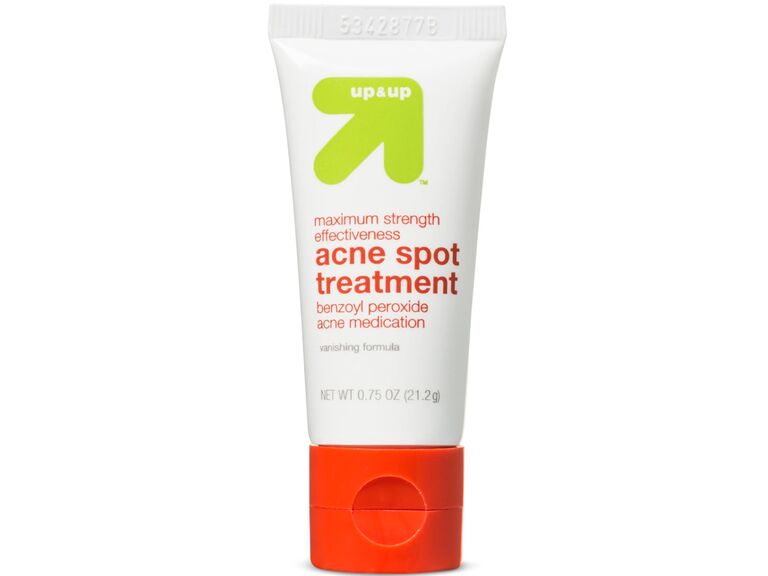 Up and Up acne spot treatment, $5, Target.com
How to Prevent Maskne
When it comes to maskne, Campbell says prevention and treatment are one and the same. "The things that work to treat it also help to prevent it," she says. As with treating maskne, help prevent clogged pores by keeping your mask as clean as possible. "Because masks are the new lip balm (one in the car, one at work, one in your bag), we forget to round them up and throw them in the wash," Sarkar says. "Washing your face and then putting a sticky, sweaty mask full of saliva and germs on your face isn't going to help anyone."
Sarkar says another thing  you can do to prevent breakouts is swiping micellar water or makeup wipes across the bottom half of your face after wearing your mask. This will help remove sweat or dirt that have accumulated underneath your face covering.
You can also add a purifying clay mask into your routine, Hartman says. "Once weekly to intensify the detoxification of the pores and regulation of oil production," he says. 
Expert Product Recommendations: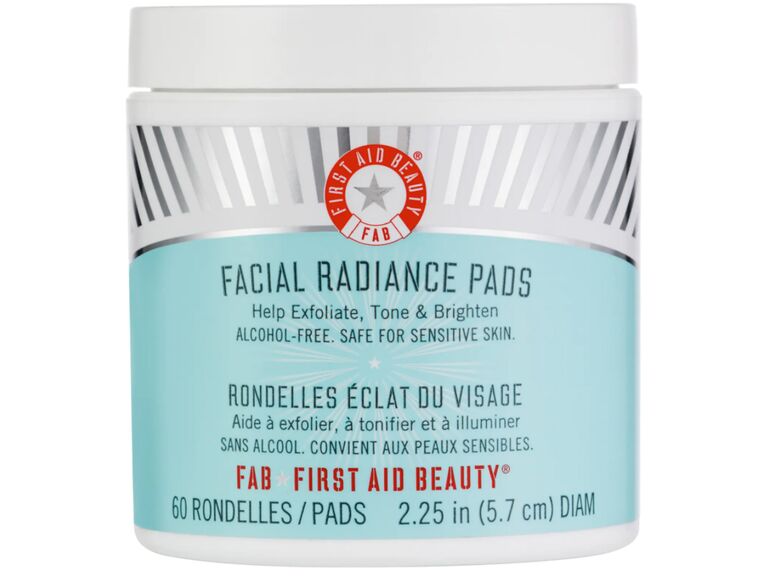 First Aid Beauty Facial Radiance pads, $36, Sephora.com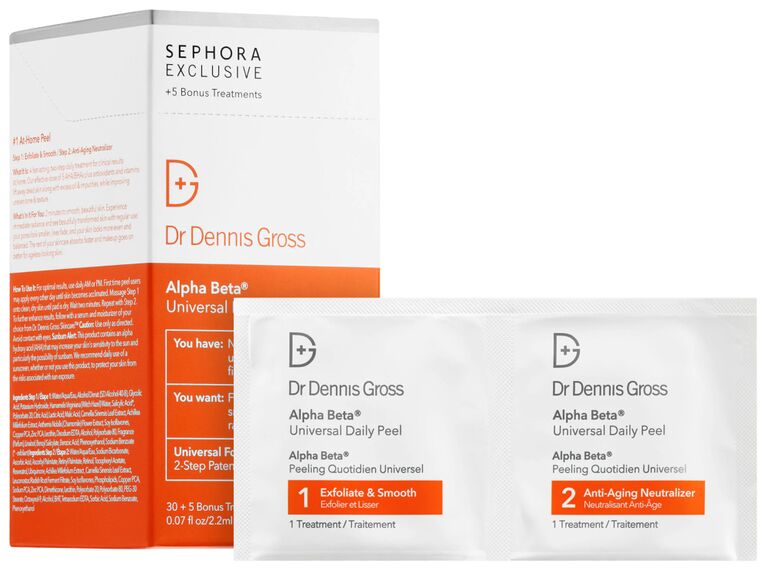 Dr. Dennis Gross Alpha Beta Universal Daily Peel, $88, Sephora.com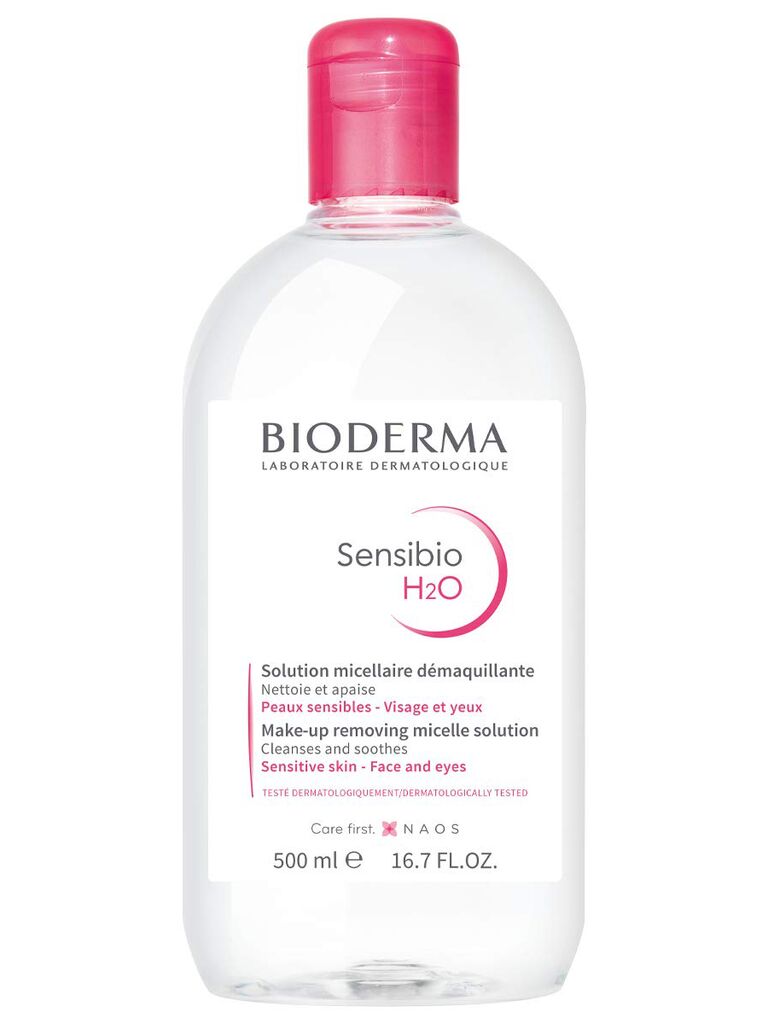 Bioderma Sensibo Micellar Water, $15, Amazon.com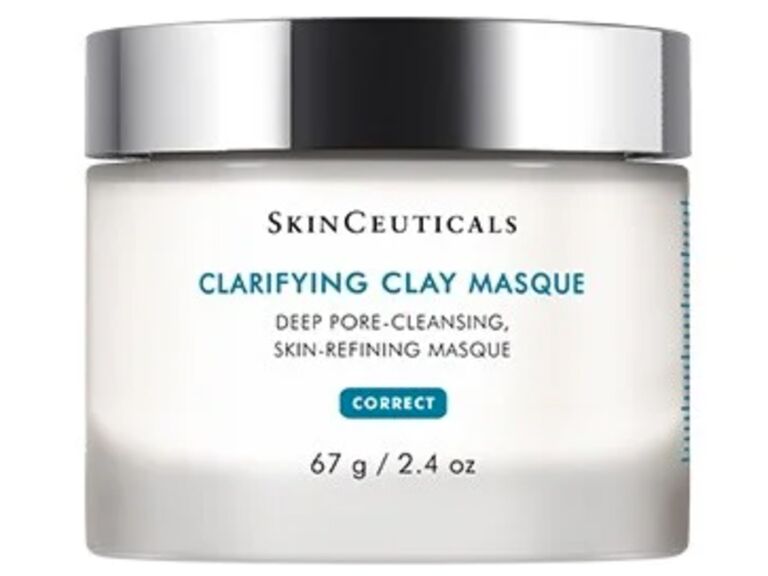 SkinCeuticals clarifying clay mask, $55, SkinCeuticals.com
Maskitis
Maybe you're not experiencing acne breakouts, but instead you're dealing with a dry, irritated rash. This condition is likely a form of dermatitis, but dermatologist Dr. Dennis Gross, MD, has coined a new term for the rash: maskitis.

What is maskitis?
"Maskitis is a skin rash, marked by small bumps, redness, inflammation and dry, flaky skin," Gross explains. "Maskitis can also appear on skin that is not under the mask, as the heat and humidity of the breath that gets trapped against the face can escape from the top of the mask, causing irritation on the tops of cheeks and forehead.
You're more likely to experience maskitis if you have dry, reactive skin and are prone to dermatitis and eczema. However, if you're wearing your mask for extended periods of time, you could still encounter this condition. Sarkar adds that it can get worse the rougher the material of your mask is, the longer you have your mask on and the more active you are when you're masked.
How to Treat Maskitis
Here's the good news: Maskitis is treatable. Gross recommends washing your face morning and night with a gentle cleanser and lukewarm water (hot water can dry out your complexion even more). Then, apply a serum, eye cream, moisturizer and an SPF—but only to the area of the face not covered by your mask. "Make sure you leave the skin under the mask completely clean: no makeup, sunscreen or other products," he says.
Despite the fact that your skin is breaking out into a rash, you shouldn't try and treat it with acne products. Items like benzoyl peroxide, single-step peels and physical exfoliators will only exacerbate the issue. Instead, incorporate ingredients like niacinamide, superfoods and adaptogens into your routine since they have calming properties and target inflammation. 
Finally, take care of your mask. Regularly wash it with a fragrance-free detergent. "Fragrances can cause further irritation," Gross says.
Expert Product Recommendations: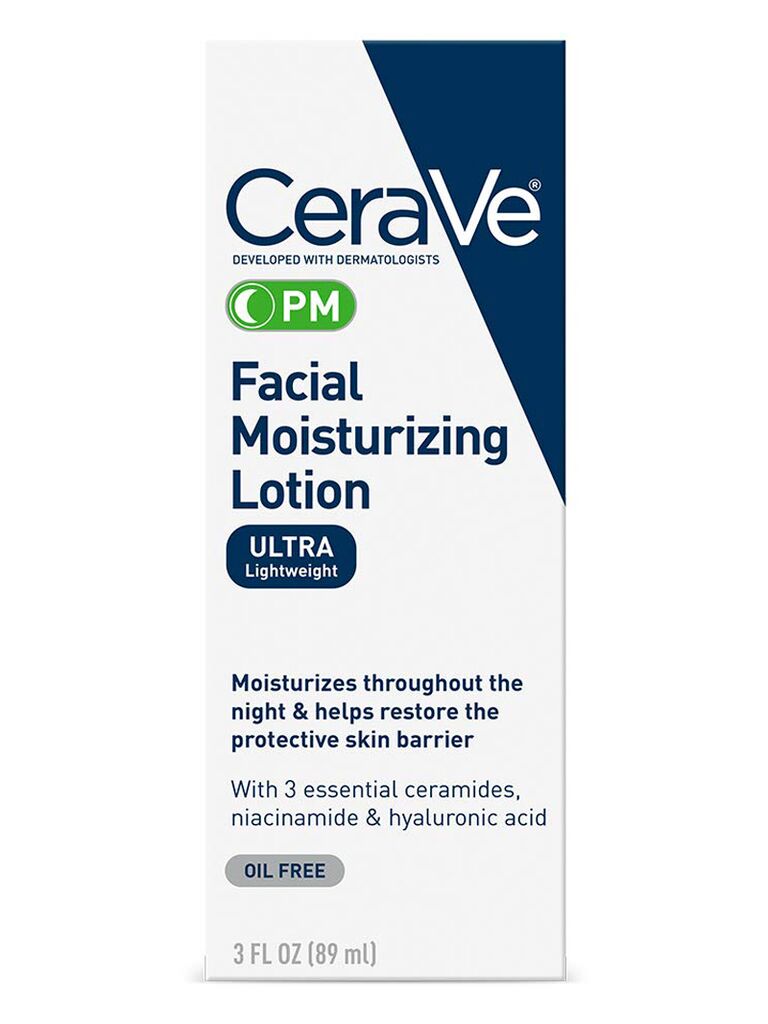 Ceravae PM facial moisturizing lotion, $16, Amazon.com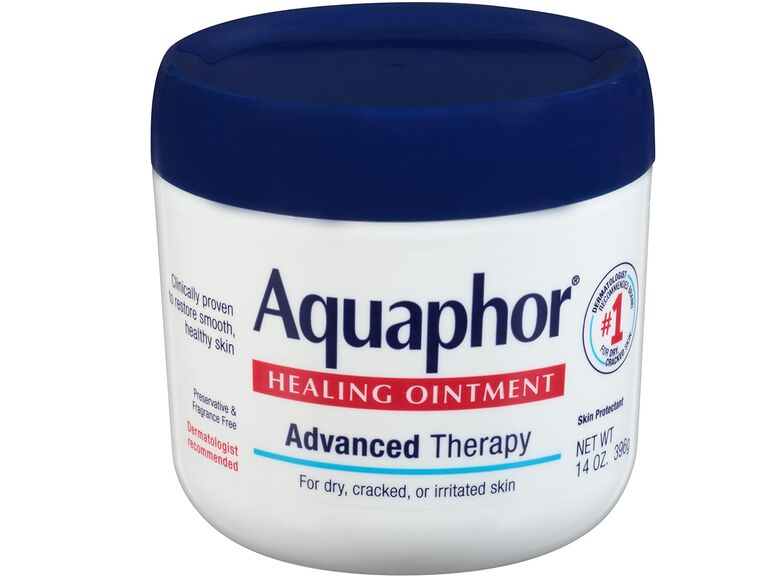 Aquaphor healing oitment, $14, Amazon.com
Ceravae hydrating cleanser, $16, Ulta.com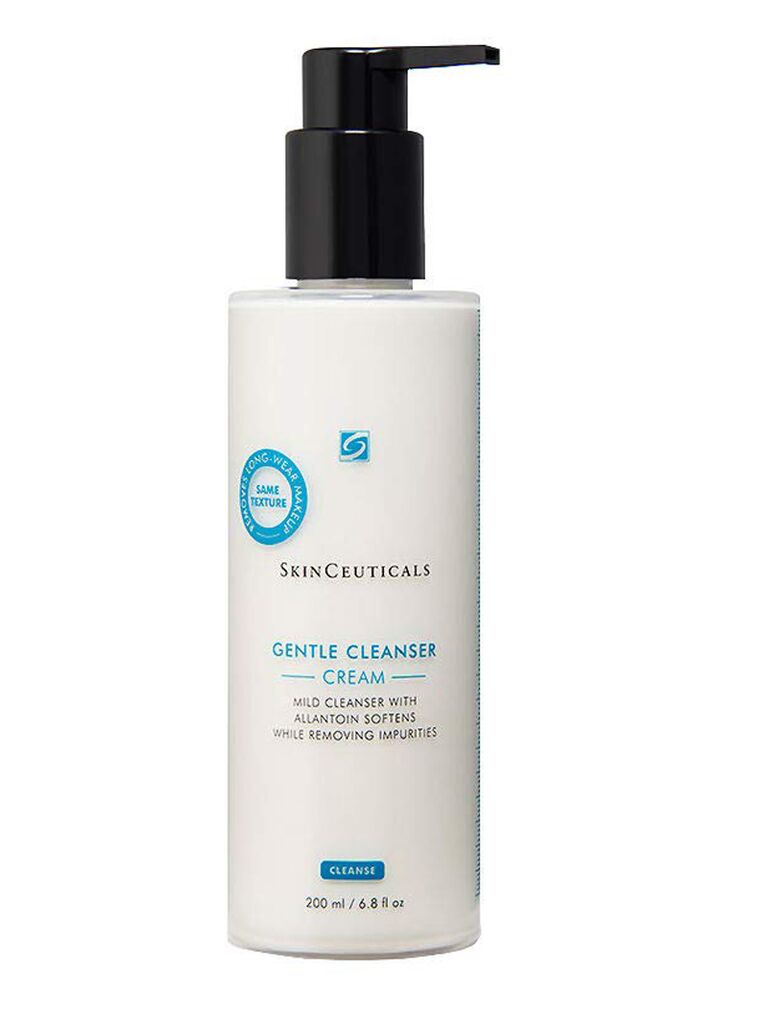 SkinCeuticals gentle cleanser, $35, Dermstore.com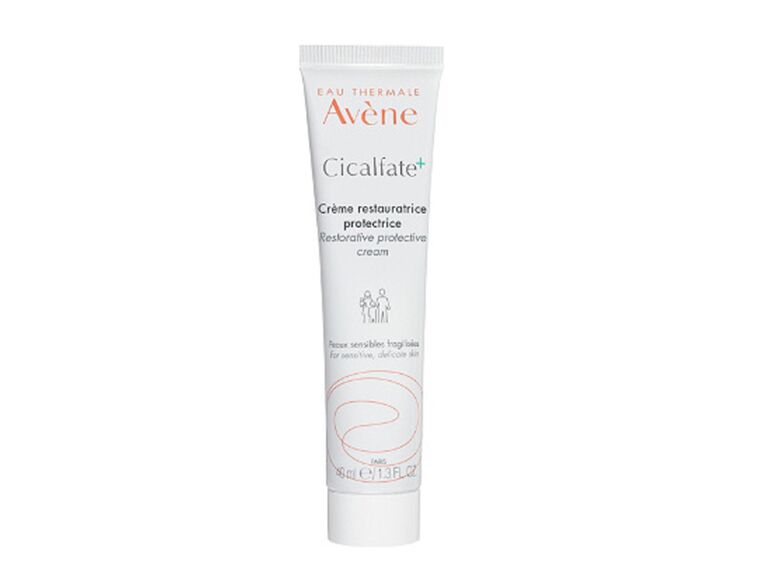 Avène Cicalfate+ restorative protective cream, $28, Ulta.com

How to Prevent Maskitis
"It's important to note that facial coverings are essential in stopping the spread of COVID-19," Gross says. "Unfortunately, if you're wearing a mask for the majority of the day, maskitis is not [completely] preventable." However, the treatments listed above can help manage the skin's reaction and irritation. Gross says superfood serums and healing moisturizers can help rescue your complexion. Stay away from scrubs and reduce the use of astringents (like alcohol-based toners) and other toners. It's all about being gentle with your skin, he says. "Avoid windy exposure and be careful with mechanical cleansing devices."
If you're able to, Gross recommends trying to isolate at home in the days leading up to your wedding mask-free. "This will give skin a chance to rebalance," he says. In addition to your skin care routine, he recommends adding an at-home LED device. "Red LED light helps repair skin and reduce inflammation," he explains.
His last tip? Be mindful of the masks you're rocking. "Stay away from sequined, lace or decorative masks on your wedding day," he says. "The rough texture can be hard on skin and cause further irritation." Sarkar adds that wearing a silk face mask can help alleviate symptoms, as the material is gentle on the skin.
Expert Product Recommendations: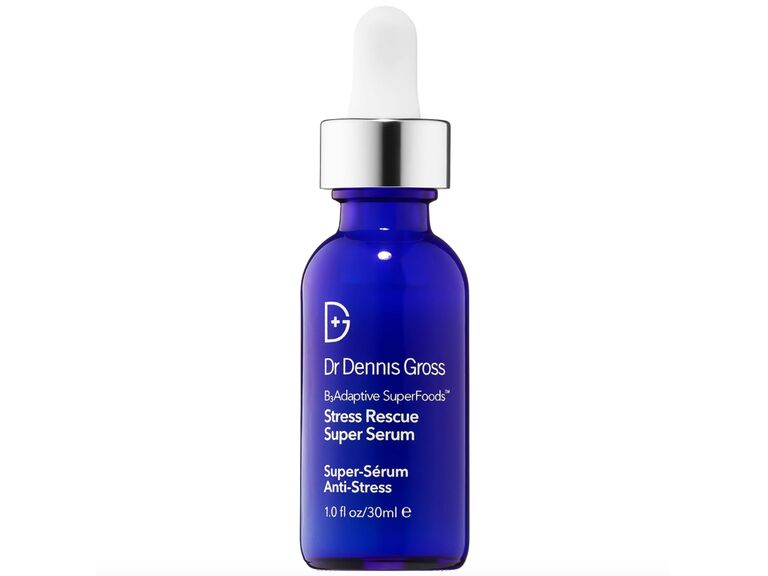 Dr. Dennis Gross B3 Adaptive SuperFood Stress Rescue Serum, $74, Sephora.com
Dr. Dennis Gross Skincare Stress Repair Face Cream with Niacinamide, $72, Sephora.com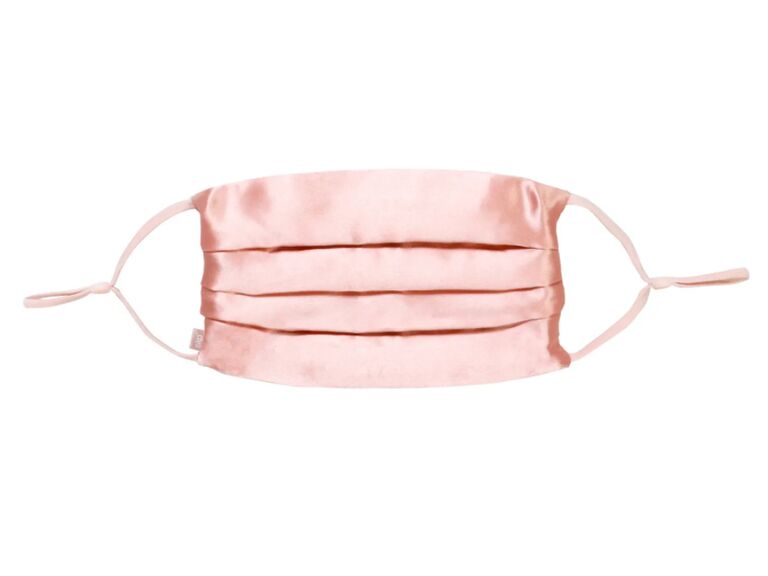 Slip Silk Face Covering, $39, Nordstrom.com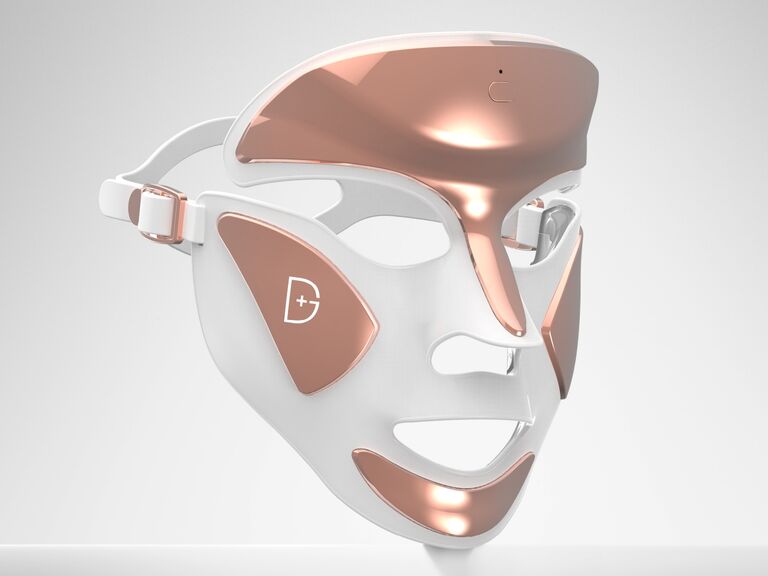 Dr Dennis Gross DRx SpectraLite™ FaceWare Pro, $435, DrDennisGross.com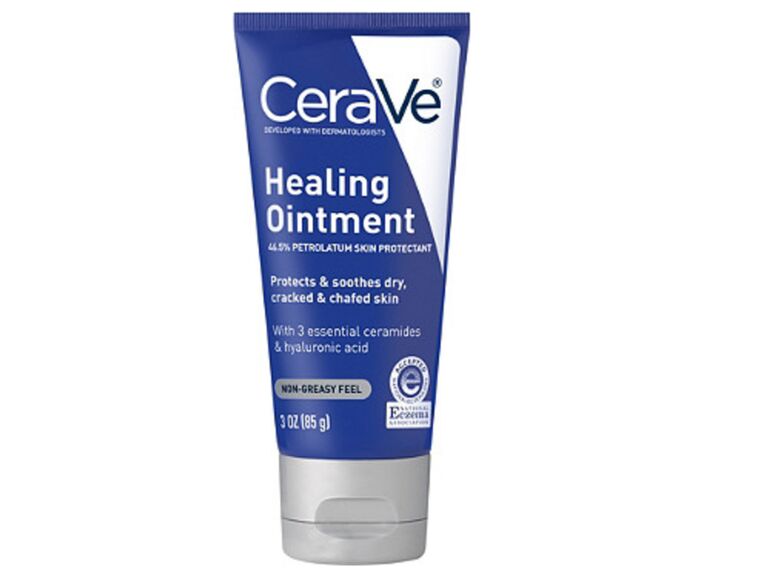 Cerave Healing Ointment, $10, Ulta.com

Bacterial or Fungal Growth
If you're wearing your mask for an extended amount of time, there's a chance you'll experience some kind of bacterial or fungal growth. Conditions like perioral dermatitis (a red rash characterized by red bumps) or angular cheilitis (a fungal infection that causes dry, cracked corners of your mouth) are becoming more common. "Any damp, moist, occlusive environment can encourage yeast and bacteria to flourish," Hartman explains. "Properly airing the skin out when possible and providing 'drying' breaks in between periods of mask wearing can help to alleviate the proliferation of harmful yeast."
How to Treat Bacterial and Fungal Growth
It's extremely difficult to diagnose these types of conditions at home. If you're experiencing a reaction that's not maskne or maskitits, consult a board-certified dermatologist. They'll be able to diagnose your skin condition and provide treatment.
However, experts agree that you should work to keep your skin as clean as possible to help ease symptoms. Read: wash that face mask daily. If it's wet, replace it with a new one immediately, but be sure to clean the skin underneath first. 
If the infection has set in, you'll need to treat it with some kind of targeted topical treatment. We recommend seeking professional help so you purchase and use the correct product.
How to Prevent Bacterial and Fungal Growth
When it comes to preventing bacterial or fungal growth, it's helpful to clean under your mask often with face wash, face wipes or micellar water. "Make sure your skin is dry after this before putting your mask on," Sarkar says. Hartman adds that using a benzoyl peroxide-infused face wash can help, as it promotes a clean skin environment that makes it difficult for yeast to thrive.
It's also helpful to focus on fastidious oral hygiene (brushing your teeth twice a day, mouthwash and flossing). Sarkar recommends drinking water as often as you can. "It helps cleanse the oral cavity and keeps you hydrated." 
It's important to note that whatever you're experiencing could be completely unrelated to your mask. That's why it's so crucial to consult a board-certified dermatologist. (Psst: We recommend talking to one even if you're not experiencing any skin issues before your wedding.) They're experts on hair, skin and nails and can help you build out an effective skin care routine. 
Right now, it's more important than ever to consult a pro, as it looks like masks are here to stay for the time being. While they may cause some irritation, remember all of these conditions are treatable. Wearing your mask is one of the most effective ways to slow the spread of COVID-19, according to the CDC, so it's crucial to keep yours on even if it's causing some skin issues. If you're suffering from some unwelcome breakouts at the moment, remain calm. Slather on a clay mask, pour yourself a cup of tea (or a cocktail) and remind yourself: This too shall pass. You're going to look amazing on your wedding day no matter what.