Pinterest Shares a New Engagement Ring Report, and Pear-Shaped Stones Are Dominating
We have a whole list of new engagement ring trends for you.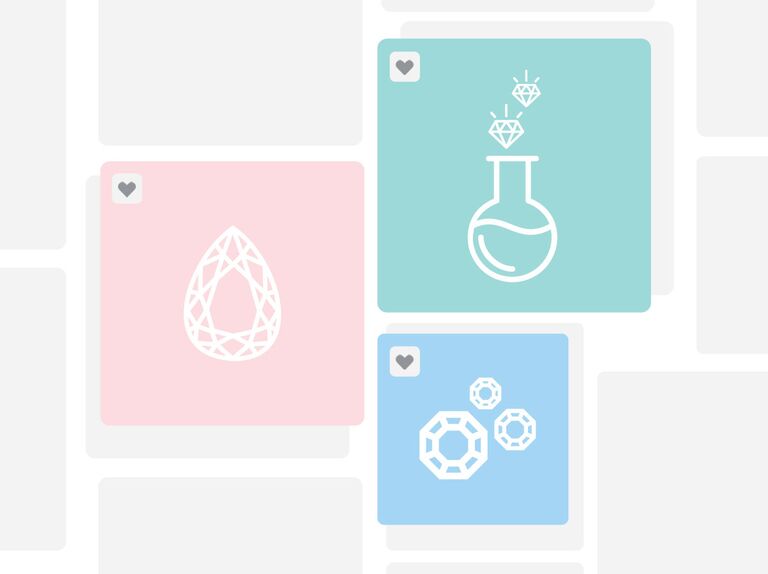 The Internet recently blew up with beautiful photos of "the most pinned" engagement ring on Pinterest, but as it turns out, that might not be "the ring."
"We can't confirm the validity of the third-party analytics tool that was used," Pinterest told The Knot. But they did share current data about trends that are happening at this very second. So what's really hot right now? Without a doubt, it's pear-shaped diamonds, which have increased in popularity by 100 percent since last year.
We're guessing classic diamonds will continue to hold the title for being the iconic marriage stone, but other gemstones are gaining in popularity too. Colored gemstones, specifically morganite (like the one from the recent Pretty Little Liars proposal) with a 62 percent increase and opal with a 42 percent increase, are on its tail.
In the classic ring category, trending styles include three-stone designs (58 percent increase), solitaire rings (37 percent increase), pavé settings (24 percent increase) and halo accents (11 percent increase).
In addition to Pinterest's trend report, there's also been an increase in millennial couples interested in lab-created diamonds. A recent consumer research study found that 55 percent of respondents (age 21 to 35) would consider buying an engagement ring with a lab-grown diamond, which was mostly driven by an interest of being eco-friendly.
When it comes down to it, it's all about finding that ring that's right for your partner's style. And really, that's up to you!