Gorgeous Pear-Shaped Engagement Rings
Check out these modern twists on the classic pear-shaped engagement ring.
by Shelley Brown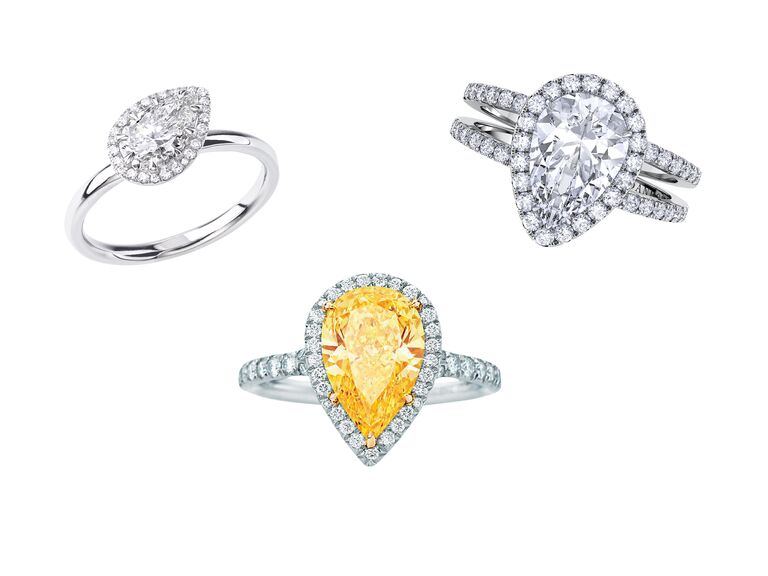 While pear-shaped diamonds were famously mocked in Sex and the City for their old-fashioned rep, we have a soft spot for this classic cut of diamond. The hottest pear shapes right now feel as timeless as the ones of years past, only with more modern upgrades like minimalistic platinum settings, split-shank bands and (our personal favorite) luxe diamond halos.
Pro tip: If your fingers are on the shorter side, consider a pear or marquise-cut diamond engagement ring. These shapes will elongate and slim your hands.