6 Seafood Menu Ideas For Beach Weddings
If you're a fan of the fruit of the sea, you'll be obsessed with these wedding day treats.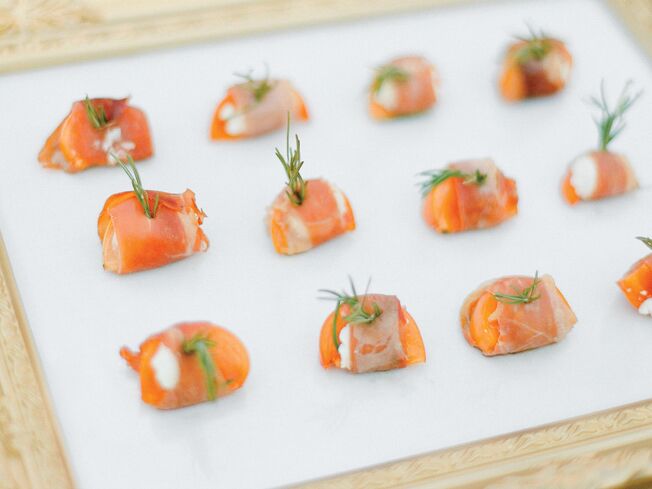 Lacie Hansen Photography
We love nautical themes, beach ceremonies and all other ocean-related wedding day details, but we especially love cuisine that comes from—you guessed it—the ocean. Pick your favorite seafood, or choose one of the creative options below, and incorporate it into your wedding day as an unexpected appetizer or entree.
Fresh Oysters on Ice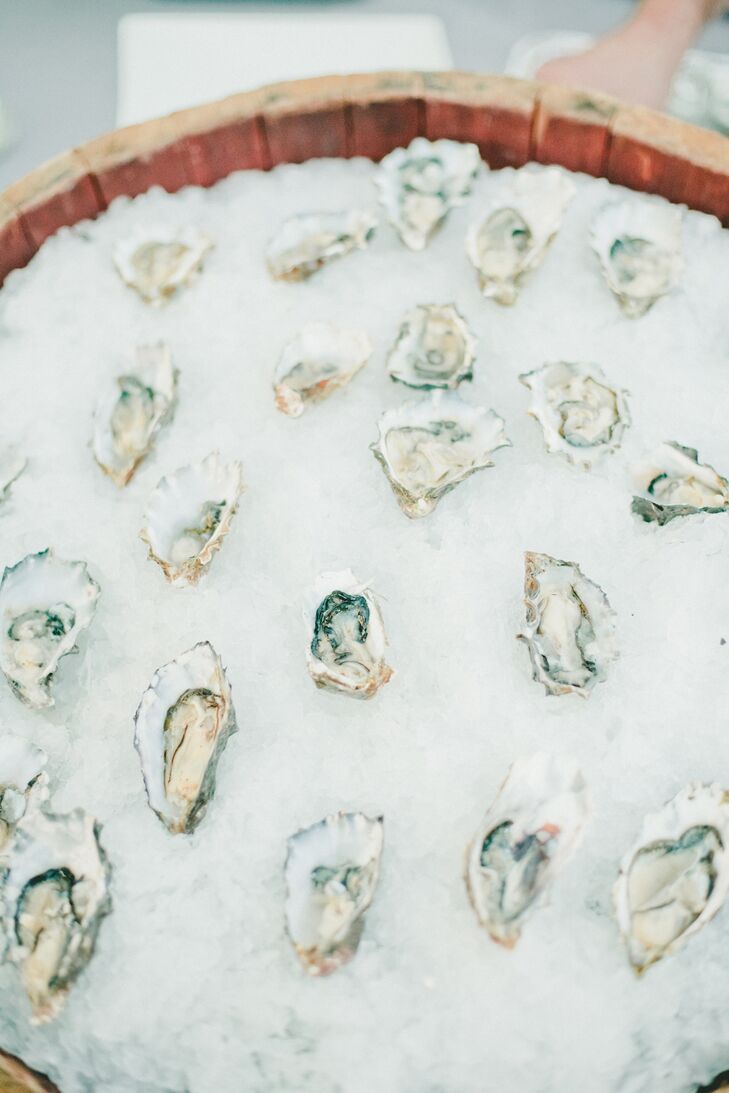 Complete cocktail hour with a classic—oysters on the half shell.
From the album: A Rustic-Glam Barn Wedding at Olympia's Valley Estate in Petaluma, California
Seared Tuna Bites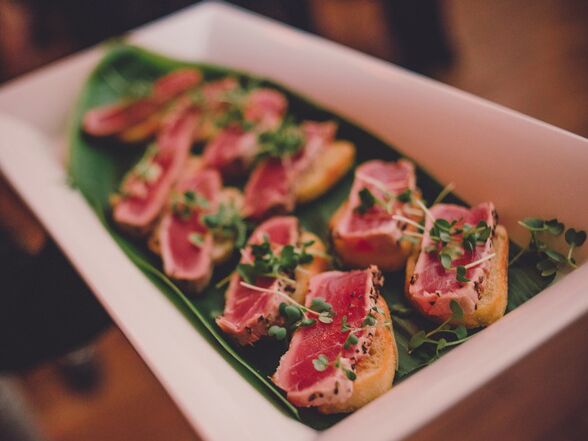 Crostini topped with small pieces of tuna makes a great crunchy-meets-chewy hors d'oeuvre.
From the album: An Elegant, Rose Gold-Inspired Wedding at Carmel Mountain Ranch Country Club in San Diego, California
A Lobster Buffet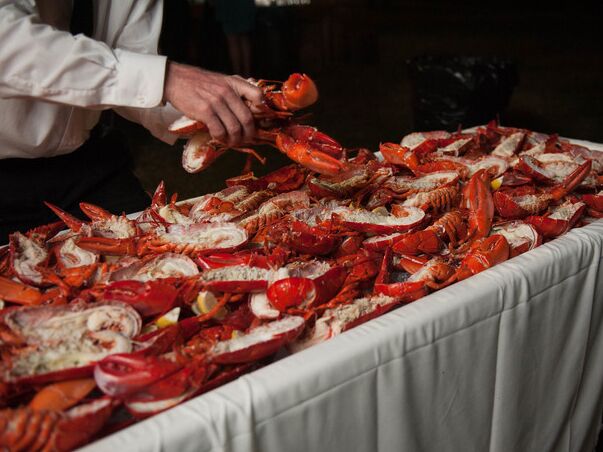 Give your guests the gift of luxury with an unlimited lobster dinner.
From the album: An English Garden Inspired Wedding at a Private Residence in Upstate New York
Salmon Rolls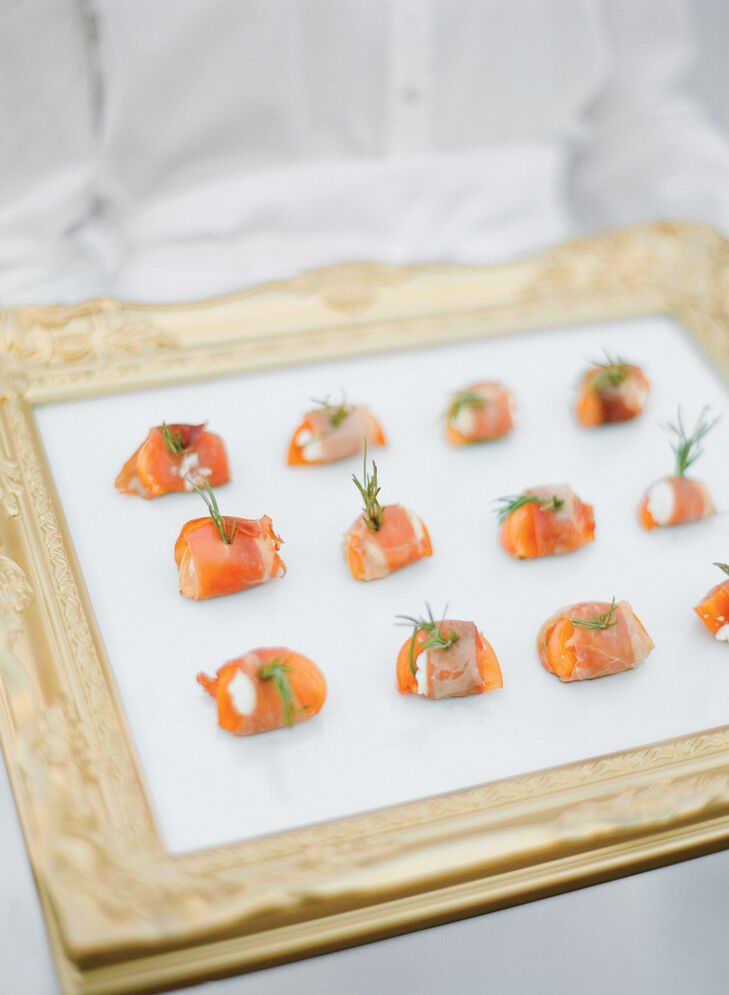 This take on surf and turf includes a tasty combo of smoked salmon and prosciutto rolled neatly and served on an elegant tray. #FoodGoals
From the album: An Eclectic Wedding at Miller Nurseries in Canandaigua, New York
Bite-Size Shrimp and Grits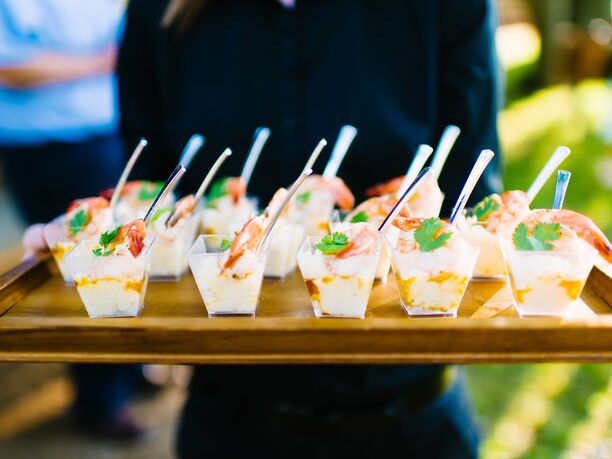 Add a little Southern charm to your wedding with spoonfuls of shrimp and cheesy goodness.
From the album: An Eclectic, Vintage Wedding at Pecan Springs Ranch in Austin, Texas
An Outdoor Clambake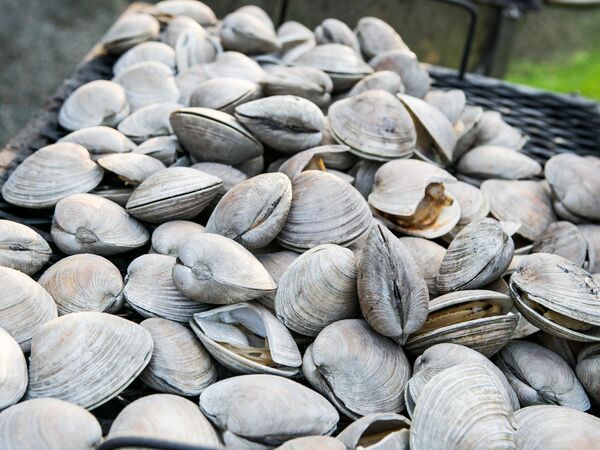 Take (and keep) the party outdoors with some grilled clams for a festive clam bake.
From the album: A Bright, Rustic Summer Wedding at Alerin Barn in St. Johnsbury, Vermont