6 Smart Ways to Save on Your Engagement Ring
Here's how to get the most bling for your buck. No compromises necessary!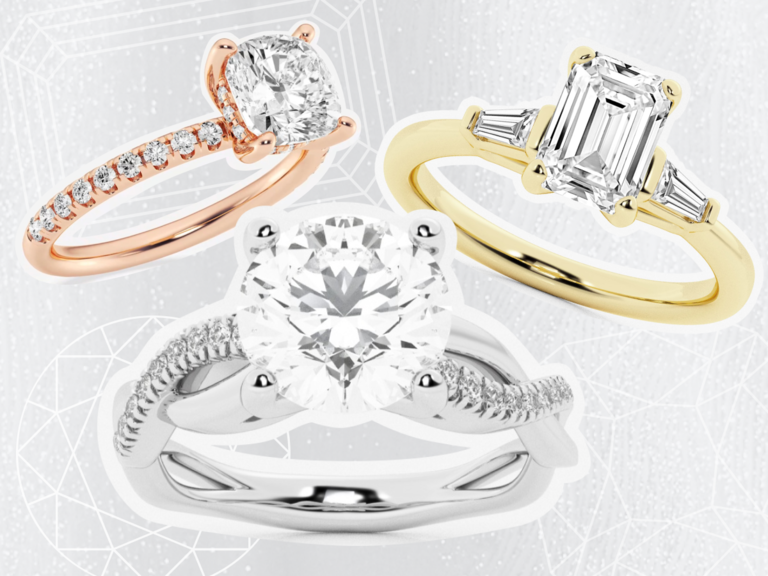 Rings: Grown Brilliance; Backgrounds: Shutterstock.com
So you've read up on diamonds, know your Four Cs and are ready to start searching for the perfect engagement ring…but do you know what you can afford? According to a recent study by The Knot, 29 percent of couples spent more than they planned. To avoid any potential budget busting, we've rounded up a few money-saving tips and tricks that'll help you get the best bling for your buck. The good news? You don't have to compromise your vision in order to stay within your price range.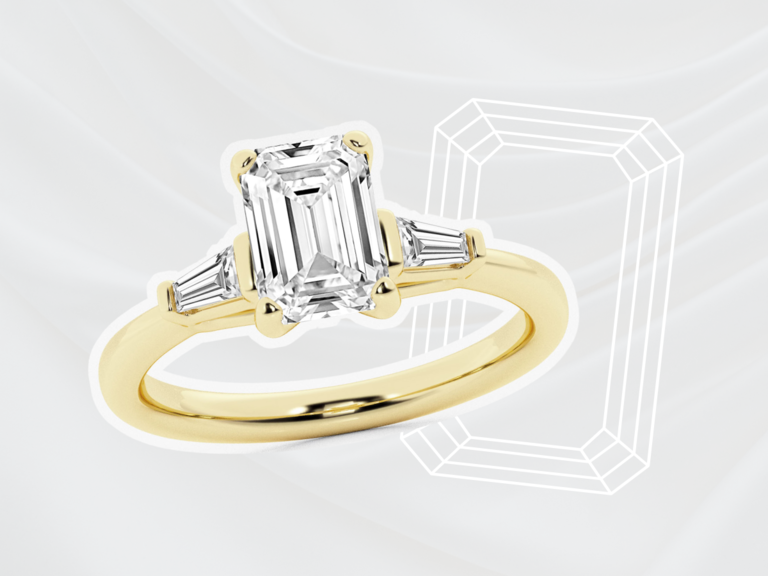 Grown Brilliance Emerald Lab-Grown Diamond Baguette Sides Engagement Ring
1. Go With a Lab-Grown Diamond
Is a natural diamond a must-have? If not, choosing a lab-grown stone can save you a hefty amount of cash, without having to compromise on color, sparkle, or durability—basically anything and everything you could ever want in a rock. Lab-created diamonds, like those from Grown Brilliance, share the same chemical properties as mined diamonds and are identical in appearance. But amazingly, they can cost 20 percent to 60 percent less than their traditional counterparts. Why? They're created by sophisticated scientific processes in a controlled environment, which makes the production chain more efficient and cost-effective. Another plus: lab-grown stones are conflict-free—that's a win for your values and your wallet.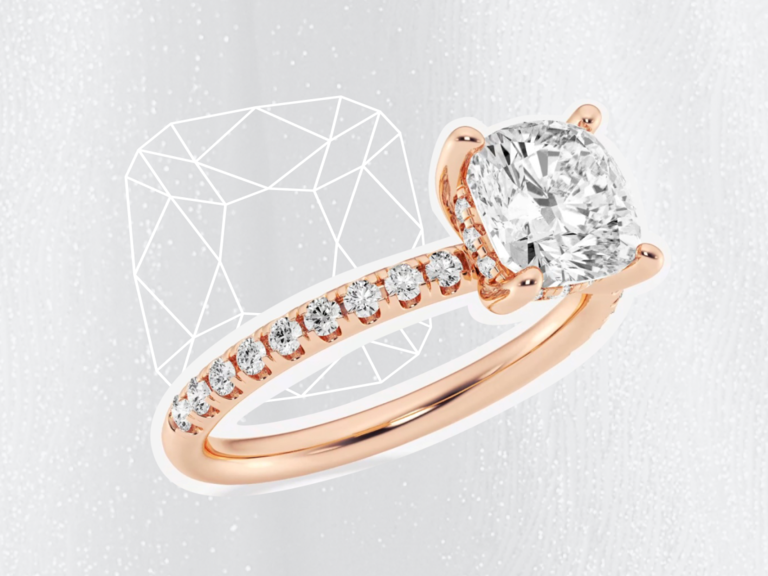 Grown Brilliance Cushion Lab-Grown Diamond Hidden Halo Engagement Ring
2. Do Your Homework
How do you know if an engagement ring price is fair, the deal of the century, or way off base? Context. Research comps online to see what diamonds of a similar size and quality go for on a variety of online jewelry sellers. If you're shopping at a jewelry store in person and hope to negotiate the price, it can't hurt to bring some screenshots to show the sales associate where you're coming from. More "research" that could save you some money: Figuring out the correct ring size you need before you buy so that you don't have to pay to have the ring resized later.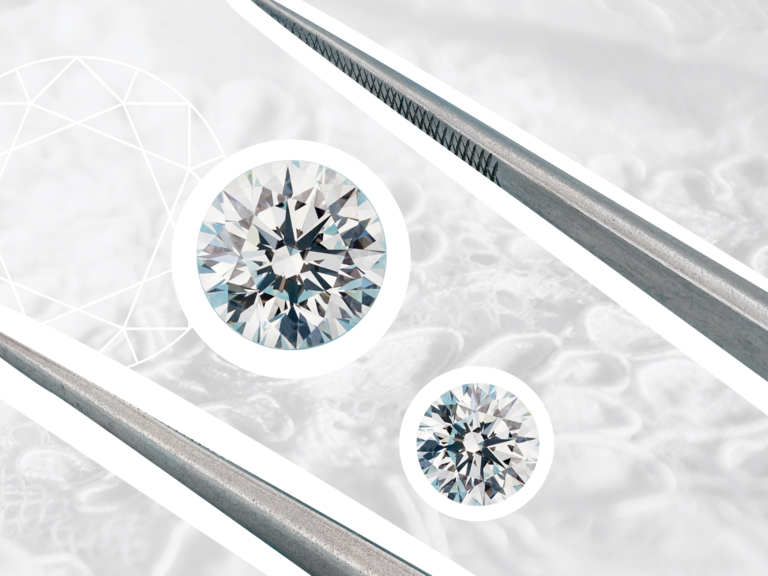 3. Shave Off the Carat Weight
Full-carat sizes are more in demand, which means they come at premium prices. The easiest way to save a little dough is to tweak your target carat weight to one that's slightly less than what you want (i.e., .89 or 1.92). Going even just a few points smaller can make a dramatic difference in price, and you won't have to adjust your standards in the size department. Besides, the difference in appearance is negligible—barely discernible to the naked eye—but that slight discrepancy translates to savings of a few hundred dollars or more.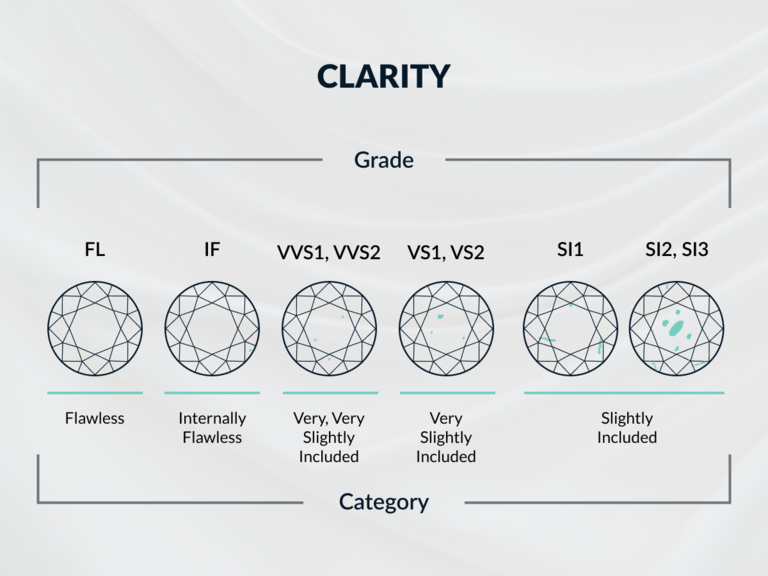 4. Embrace Flaws
Diamonds with very high clarity grades (IF to VS2) and no visible inclusions (aka dark spots) are rarer than their counterparts (the "slightly included" grades of SI1 and SI2 are about as low as you want to go), and they're much more expensive for that reason. But don't get fixated on this C—it pays to be flexible. A common way to save is to go higher on color grade and lower on the clarity grade. For example, a G-color (nearly colorless) with slight inclusions is a popular combo (plug that into your search bar when you're shopping online).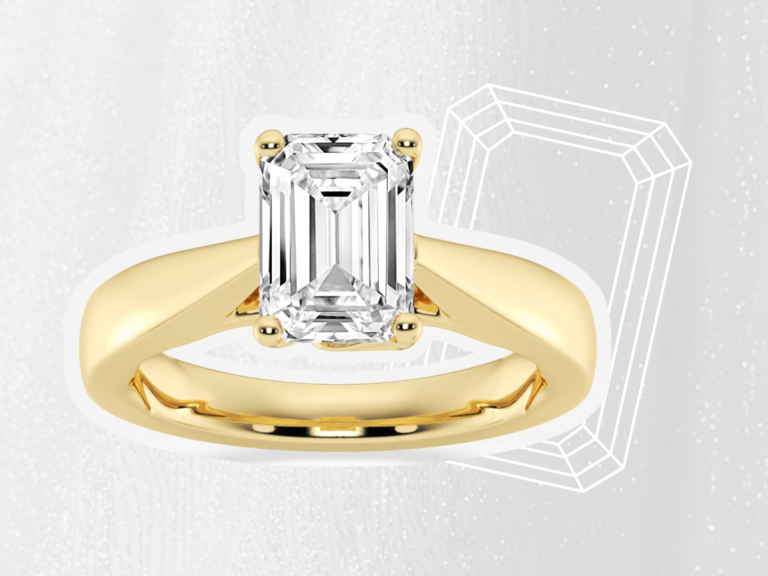 Grown Brilliance Emerald Lab-Grown Diamond Solitaire Engagement Ring
5. Keep it Simple
This one's easy. A plain metal engagement ring setting (versus one dripping in diamonds) will save you hundreds of dollars—and keep the focus on the main event: your bright and brilliant center stone! Also, there's no harm in opting for an engagement ring setting made in 14k gold, the most affordable precious metal option for engagement rings. You'll easily save a few hundred bucks with this choice, instead of pricier 18k gold or platinum. The best part? Both cost-cutting tactics add up to savings that can be put towards a larger, or better quality, diamond. Gotta love that!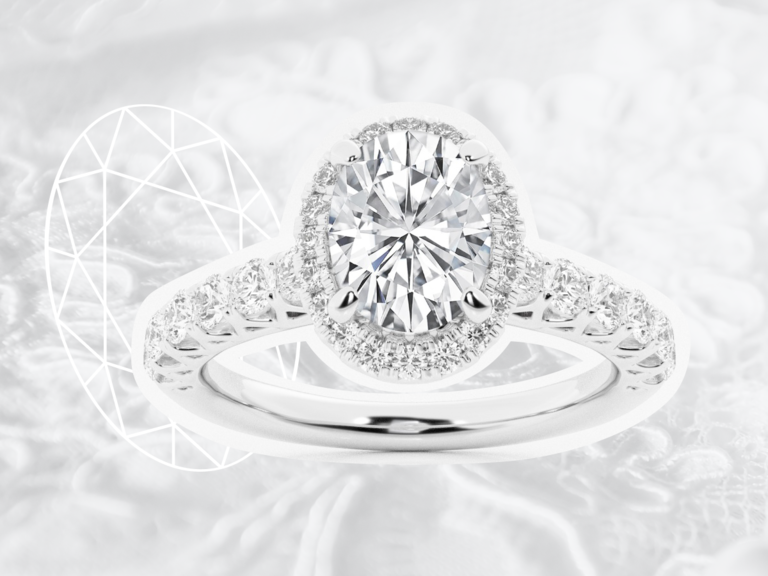 Grown Brilliance Oval Lab-Grown Diamond Halo Engagement Ring
6. How About a Halo?
Solitaire diamonds weighing one carat or above are rare and more in demand, which is why they command the highest prices. A sneaky way to save, especially if you have your heart set on a certain carat weight, is to go with a smallish center stone and make up the deficit by surrounding it with a halo of smaller diamonds. Those tiny stones add heft to the overall appearance of the center stone—without having to spring for the cost of a single diamond solitaire.

Ready to start saving? Grown Brilliance uses lab-created diamonds to craft jewelry that's ethically sourced and easier on your wallet (yet identical to the naked eye). Shop lab-grown diamond engagement rings at GrownBrilliance.com.