10 Fun Ways to Serve Fast Food at Your Wedding
Sometimes, you just need a handful of French fries—and after your ceremony, you deserve it!
by maggie seaver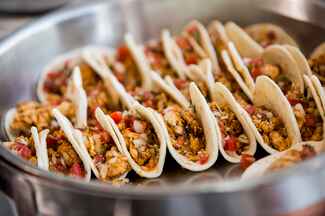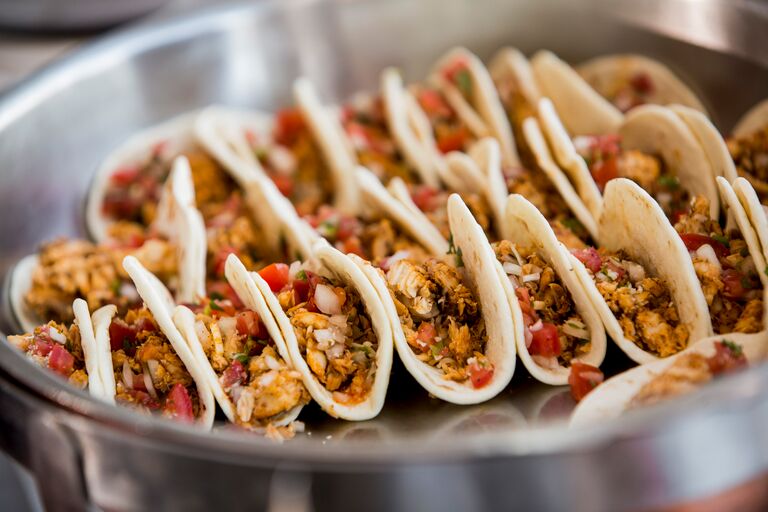 photo by
David Lynn Photography
Even if you've spent weeks designing the perfect wedding reception menu with your caterer, what you'll really crave after hours of chatting and dancing is an ice cream cone and a side of fries. Why wait? Pass sliders at cocktail hour or set up a soft pretzel stand for savory bites throughout the party. From caramel corn to fried chicken, here's how to incorporate some classic fast foods into your wedding reception fare.

1. All Wrapped Up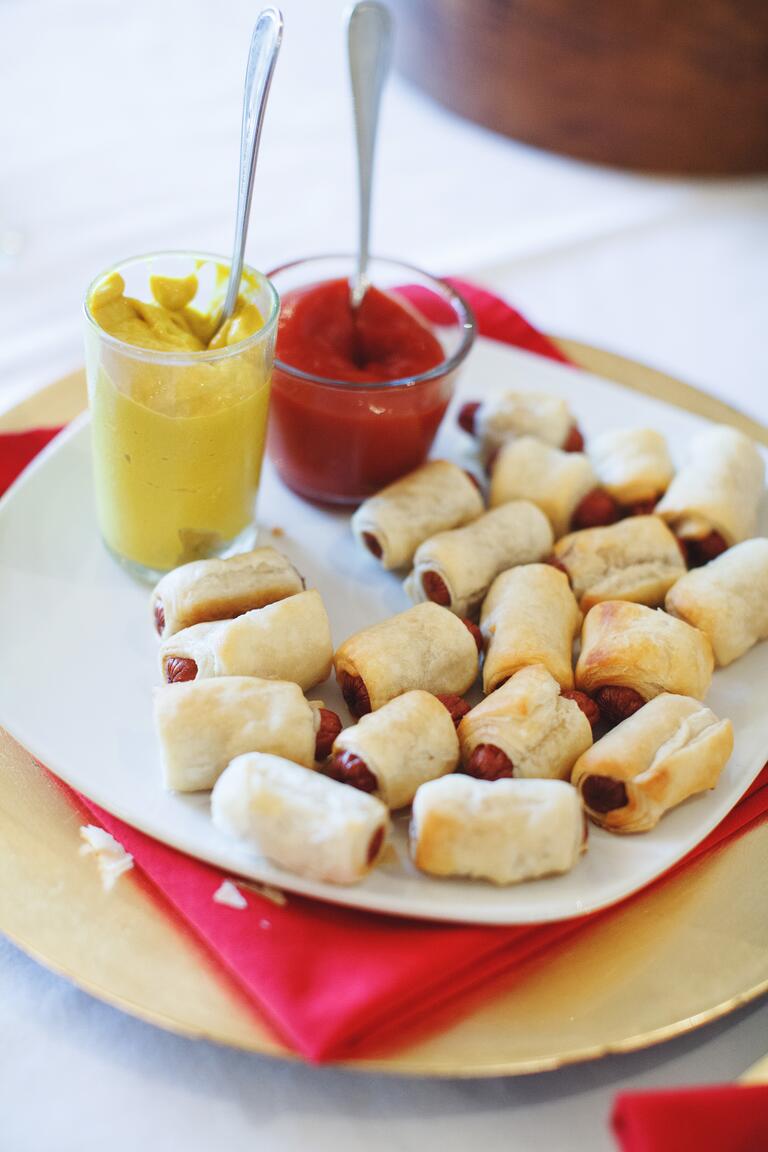 2. Sweet and Salty Treat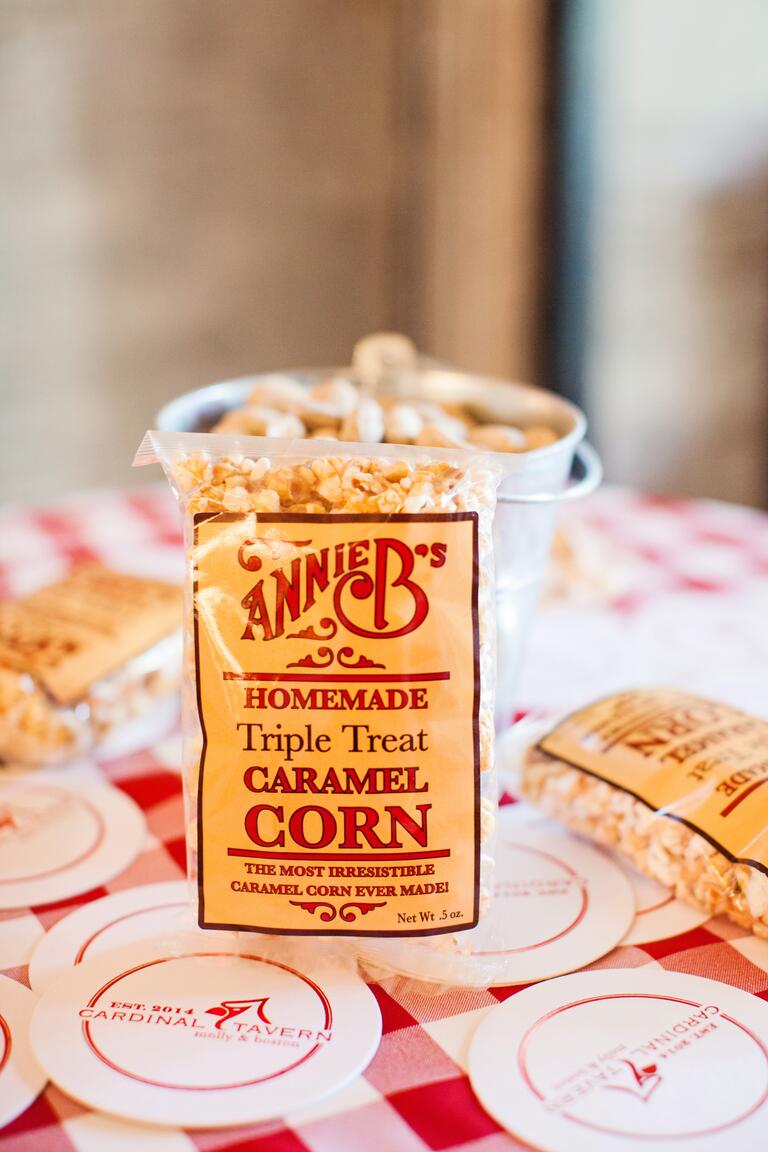 3. Classic Comfort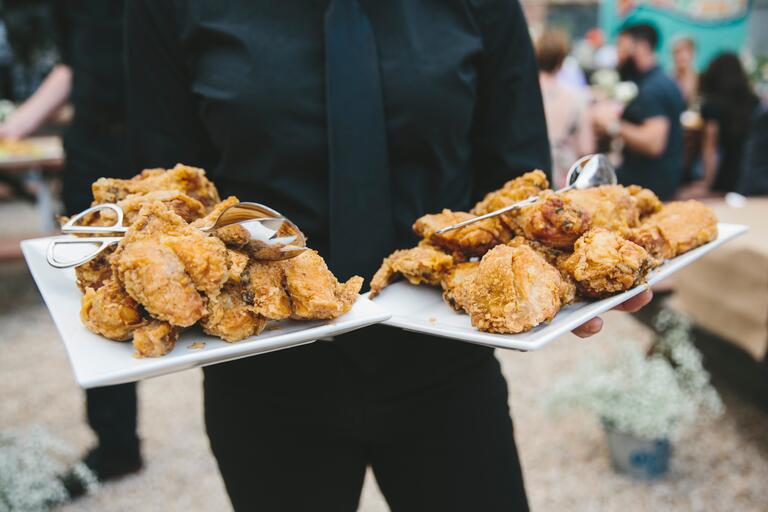 4. Hot Potatoes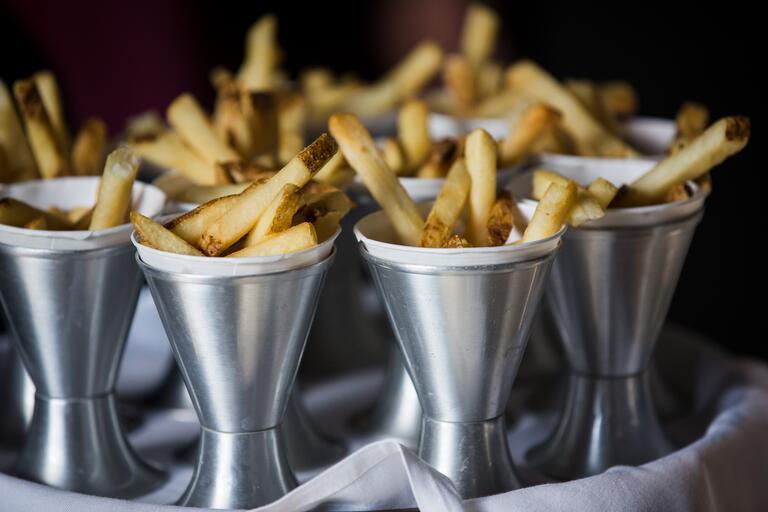 5. Maine Event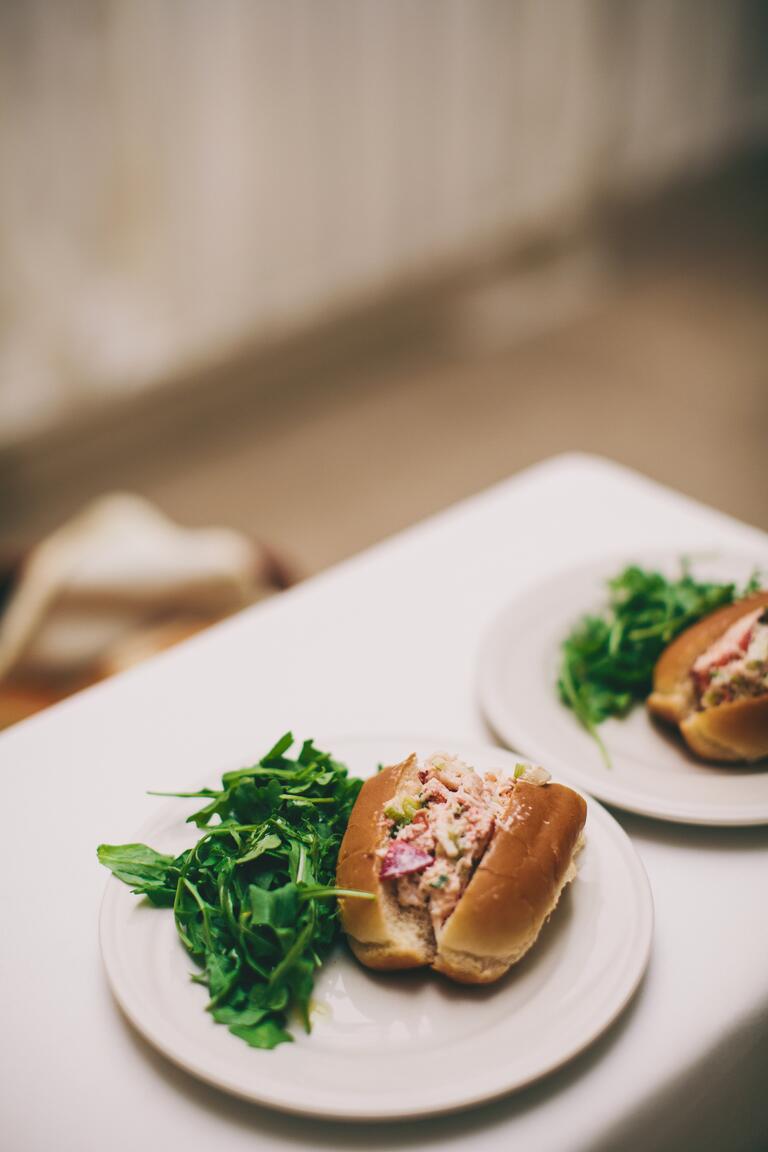 6. Tasty Takeaway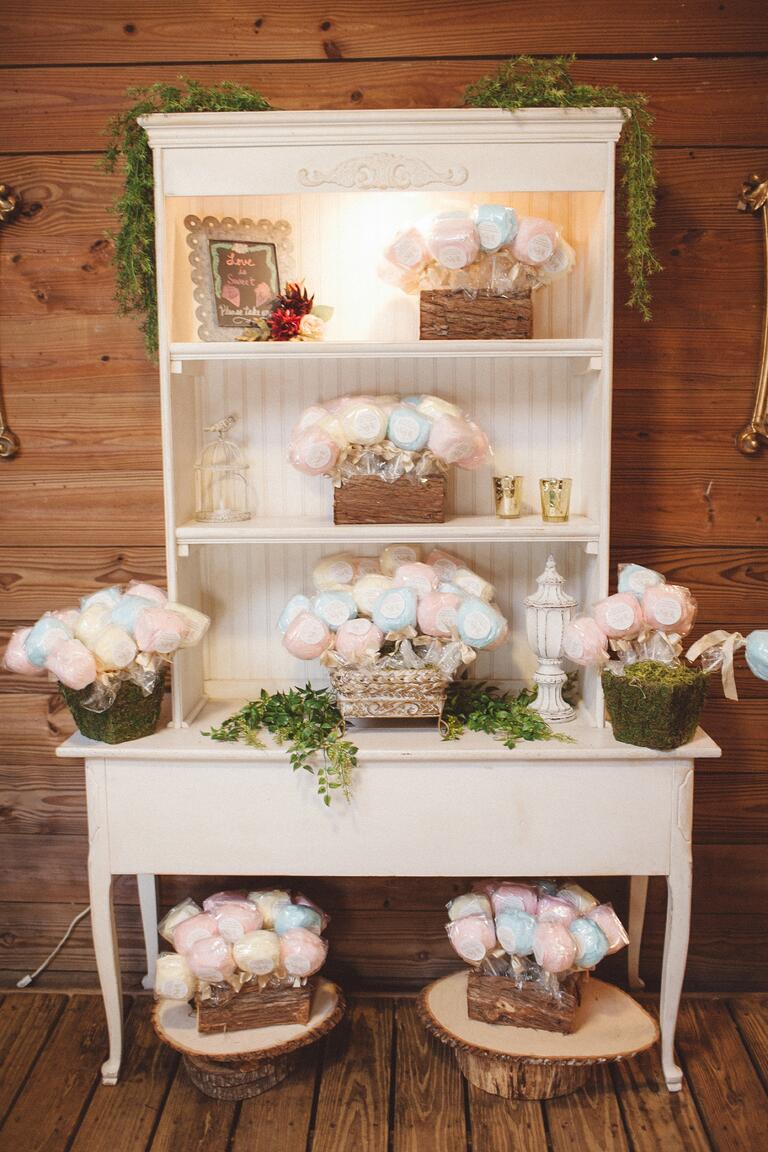 7. In the Shell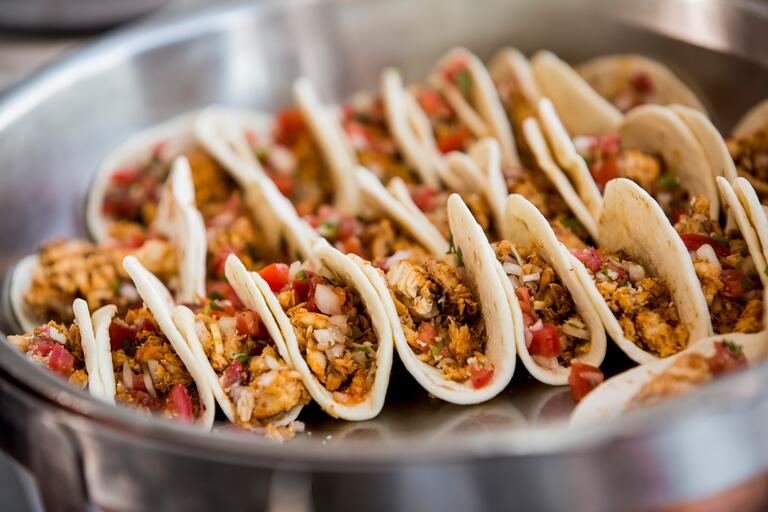 Tacos are a great go-to because they're not only delicious, but also totally versatile. Make them cheesy, spicy, vegetarian or piled high with carnitas and you can please even the pickiest eaters at the party.
8. Cheesy Ending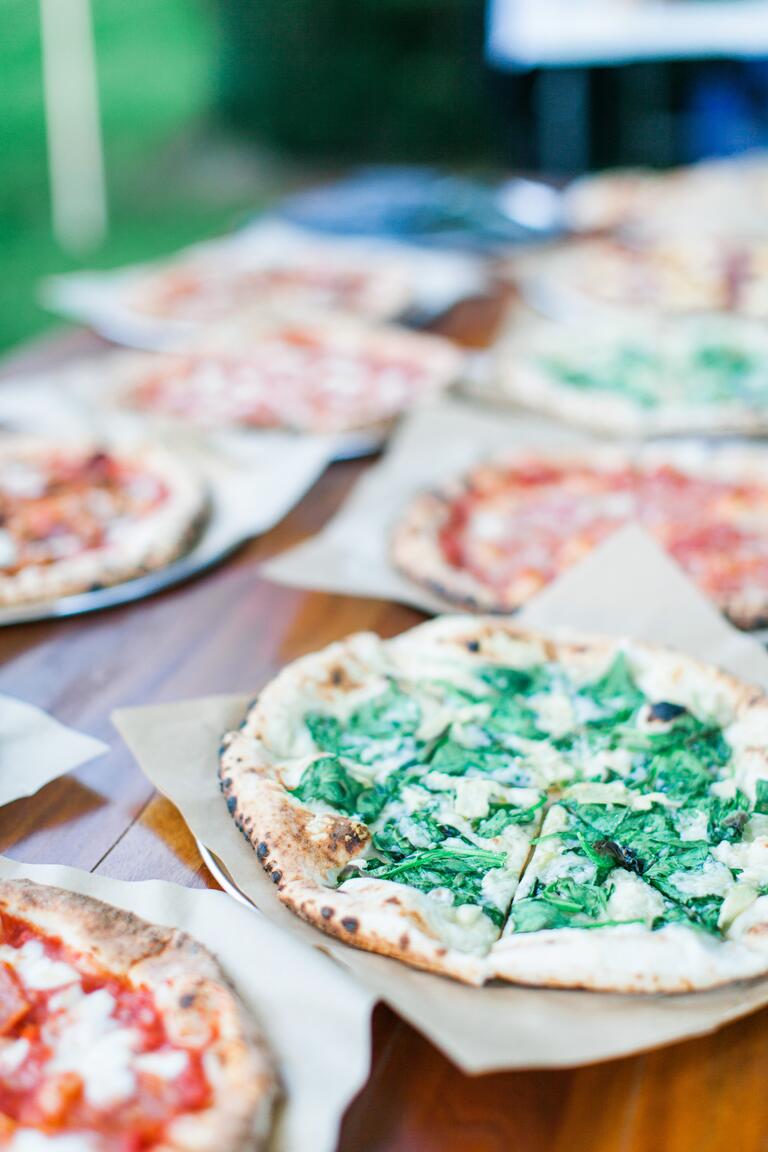 An assorted pizza spread is another easy way to satisfy various palates (you could even serve dessert pizzas). Have your caterer bring an array of pies out later in the evening—your guests will thank you!
9. Ice Creamers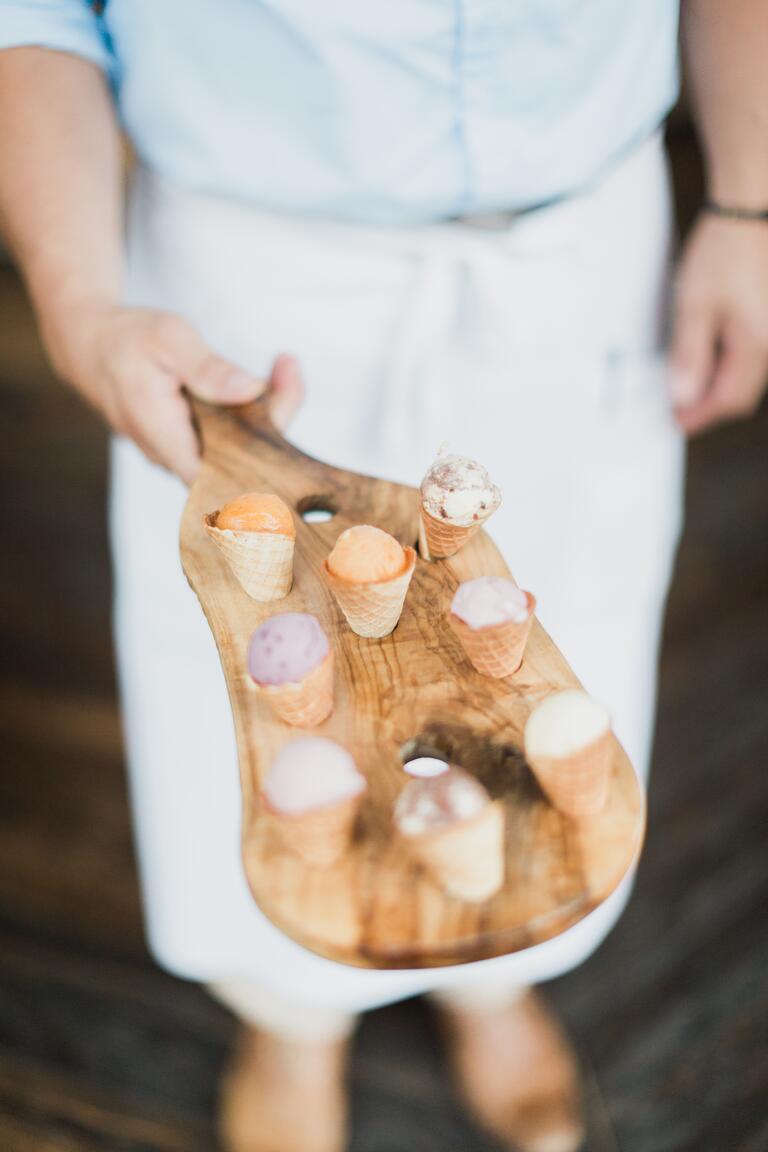 If you're someone who can never decide between the ice cream and the cookies (in addition to your wedding cake, of course), pass mini scoops of ice cream in baby sugar cones so you can have your cake and eat this too!
10. The Crowd-Pleaser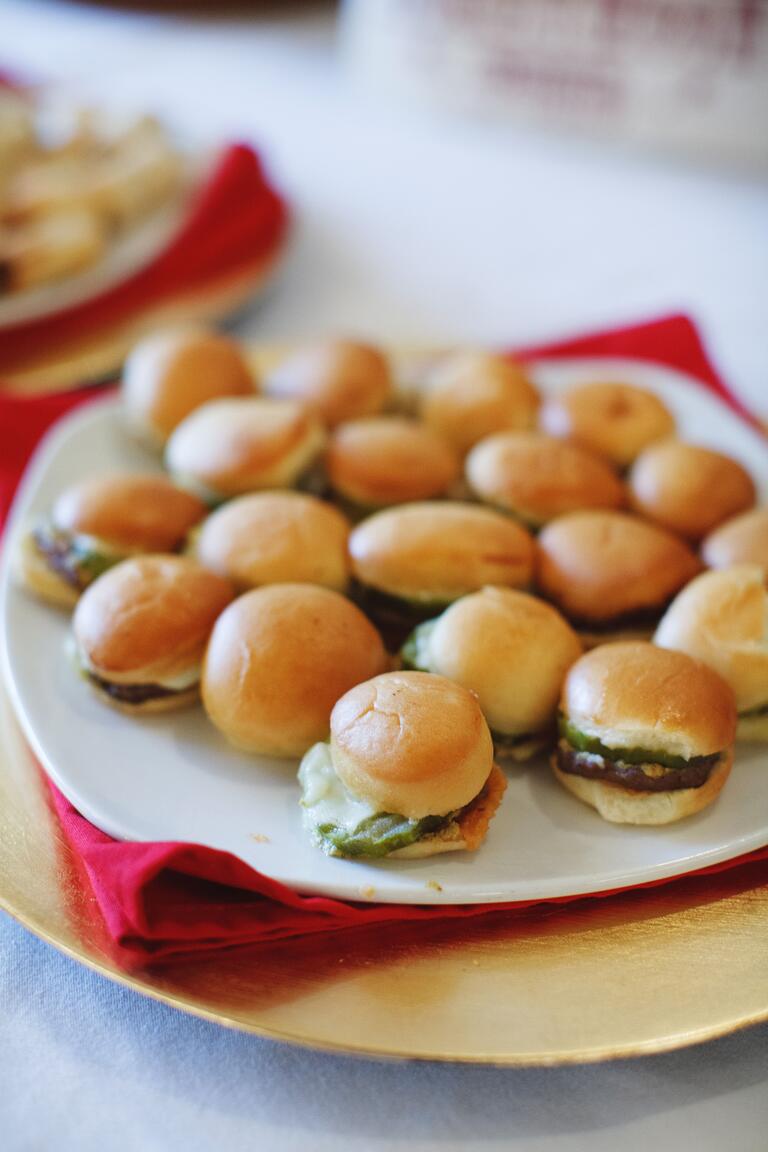 > 8 Hot New Wedding Food Trends For 2016

> Everything You Need to Know About Wedding Reception Food Trucks
> 5 Ways to Incorporate Ridiculously Delicious Bite-Size BBQ Into Your Wedding