18 Creative Ways to Propose to Your Bridesmaids
Because this occasion warrants more than just a text.
by Sophie Ross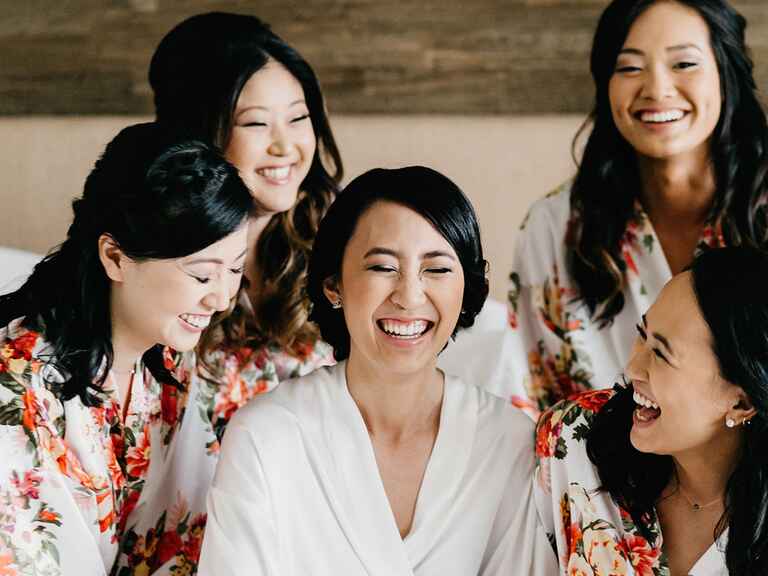 Time to make it official with your bridesmaids. After having them by your side through thick and thin, now you want them by your side on the most important day of your life. And because you know your best friends deserve more than just a text or a phone call for this momentous occasion, you'll want to ask them in the most special, creative way possible. Check out some inspo below.
4. Personalized Shot Glasses

9. Cards You Can Color Yourself

13. Personalized Stemless Flutes