21 Wedding Songs You Might Want to Skip (Because Other Couples Definitely Do)
Did any of these songs make your wedding do-not-play list?
by Amy Levin-Epstein and Parker Butler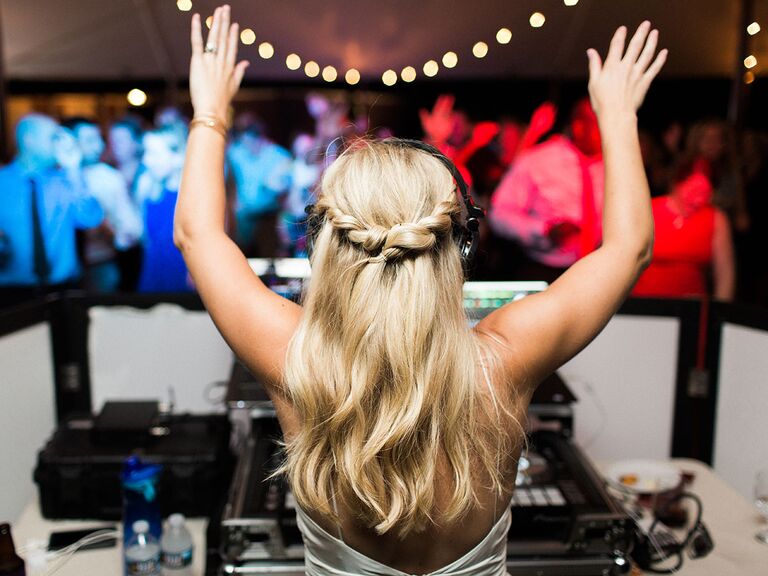 We're not saying these are terrible songs (okay, to be honest, we're not huge "Chicken Dance" fans), but many couples choose to put these 22 songs on the do-not-play list. What do you think about these controversial wedding jams? 
1. "Celebration," by Kool & The Gang

2. "Cha Cha Slide," by DJ Casper

3. "We Are Family," by Sister Sledge

4. "Hot in Herre," by Nelly

5. "I Gotta Feeling," by The Black Eyed Peas

6. "YMCA," by Village People

8. "Every Breath You Take," by The Police

9. "Macarena," by Los Del Rio

10. "Stayin' Alive," by Bee Gees

11. "Total Eclipse of the Heart," by Bonnie Tyler

12. "My Heart Will Go On," by Celine Dion

13. "Gonna Make You Sweat (Everybody Dance Now)," by C+C Music Factory

14. "Love Shack," by The B-52s

15. "Mony Mony," by Billy Idol

17. "Cupid Shuffle," by Cupid

18. "Happy," by Pharrell Williams

19. "Sweet Home Alabama," by Lynard Skynard

20. "Turn Down for What," by DJ Snake and Lil Jon

21. "Electric Boogie," by Marcia Griffiths