Products Every Cowgirl Needs to Plan Her Western Bachelorette Party
Shania Twain songs meet "Yellowstone" with this rodeo-ready bach party theme.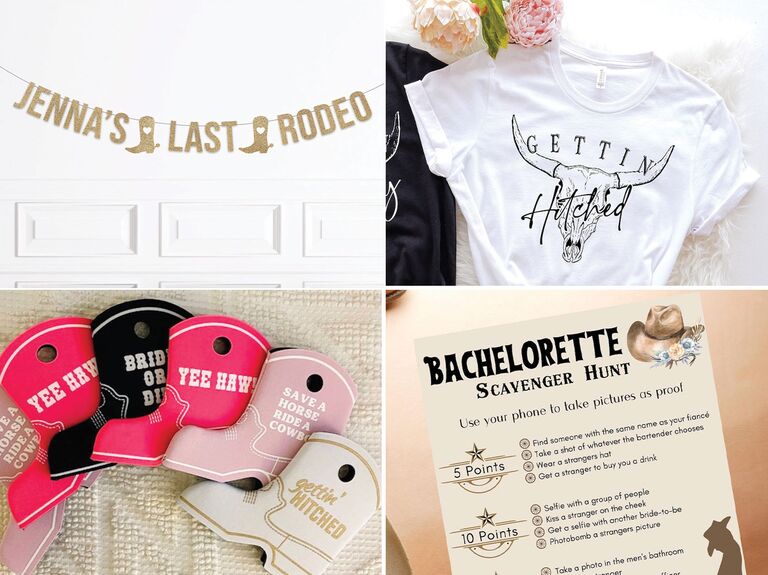 Photos, clockwise: shoppaperandparties, USTeeShirt, DaysDelightCo, TheDirtyBarCart
We have included third party products to help you navigate and enjoy life's biggest moments. Purchases made through links on this page may earn us a commission.
If you've ever watched "Yellowstone" and felt like being a cowgirl was such a vibe, then maybe you should consider planning a Western bachelorette party complete with cowgirl hats. You and your besties can live out your cowgirl dreams (especially if you're having a Western wedding). Though there are so many trendy bachelorette themes to choose from, it'll be hard to resist these Western bachelorette bachelorette party ideas for your inner country girl. Here are some Western bachelorette party supplies that'll have you screaming "yee haw" in no time.
In this story:
Western Cowgirl Bachelorette Party Shirts
If you're ready to "get a wiggle on" planning your party (as the cowboys say), we've rounded up some seriously ace-high Western bachelorette party shirts your wedding crew will love.
A "Yeehaw" Kinda Bride Tee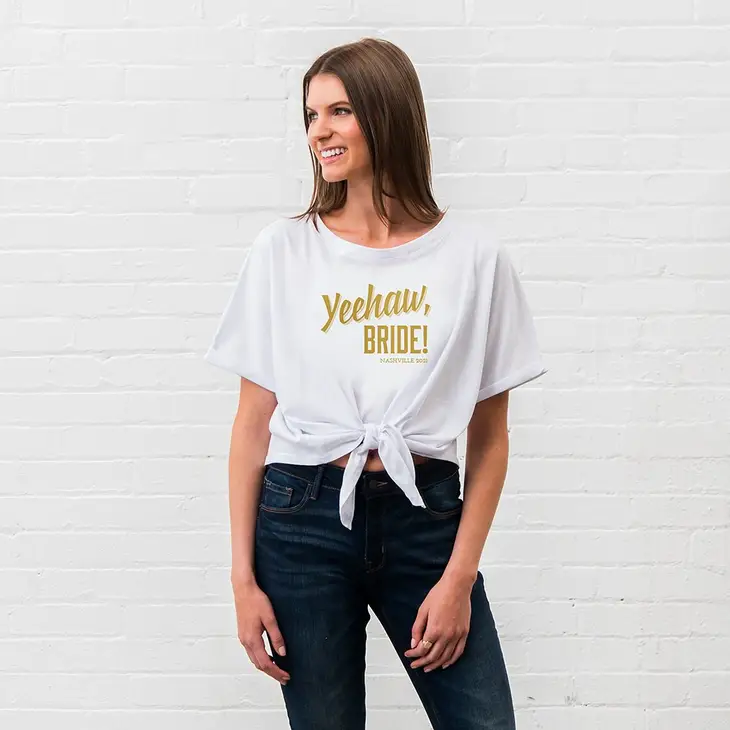 If "yeehaw" is about to be your bach party catchphrase, consider donning this shirt for your cowgirl-themed bachelorette party weekend. With personalization options and a variety of different colors to choose from, you and your girls will be "cutting a rug" in no time.
Getting Hitched and Rowdy Shirt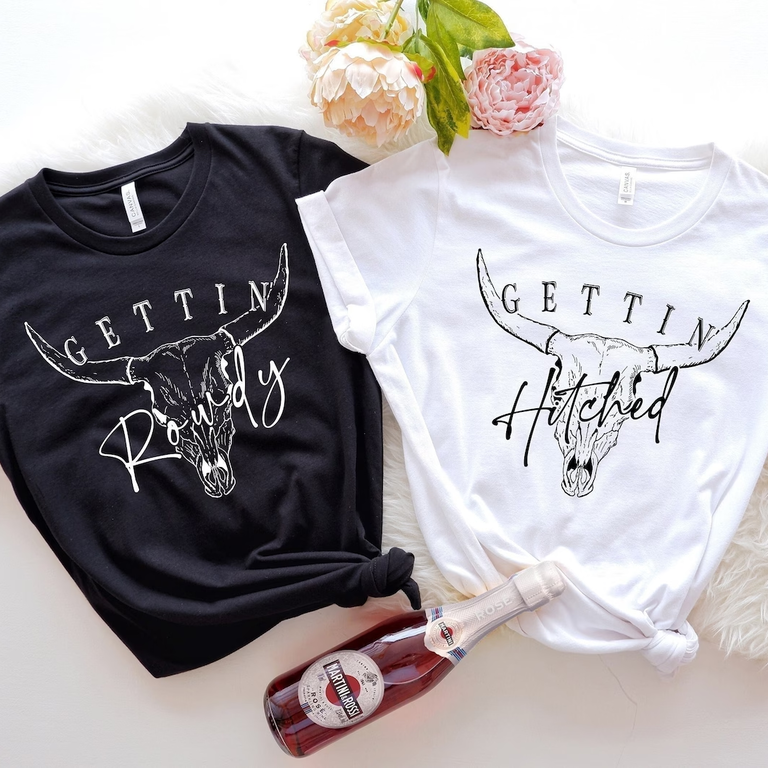 Considering a bachelorette party cowgirl theme? Grab the bull by the horns during your bachelorette weekend with these "hitched and rowdy" tees. Even if the only bull you ride is mechanical, you and your bridesmaids will still feel like the roughest, toughest cowgirls.
"Gettin' Married Y'all" Shirt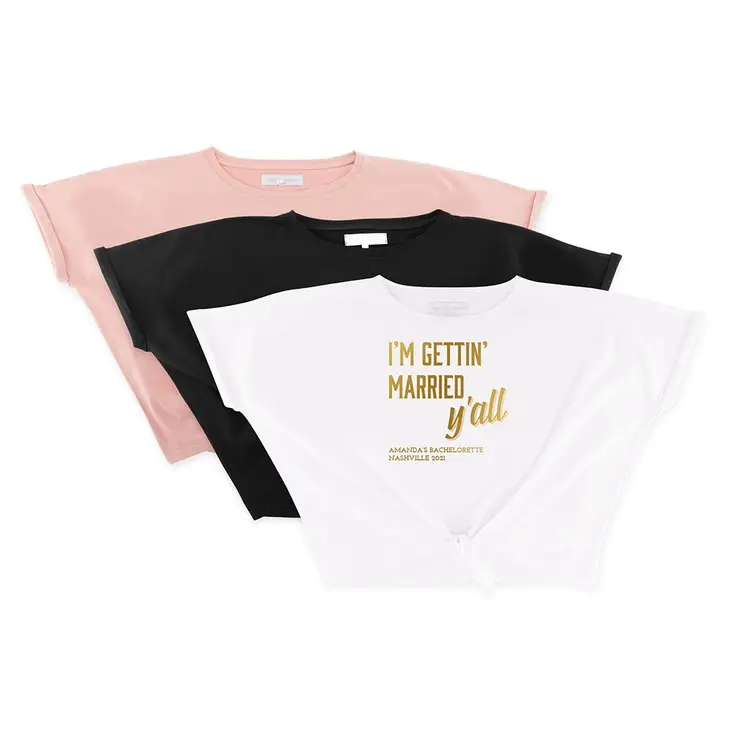 Tell the town you're tying the knot with this sweet and sassy cowgirl bachelorette party shirt. Y'all will add some Southern flair to this unforgettable pre-wedding celebration.
Save a Horse T-Shirt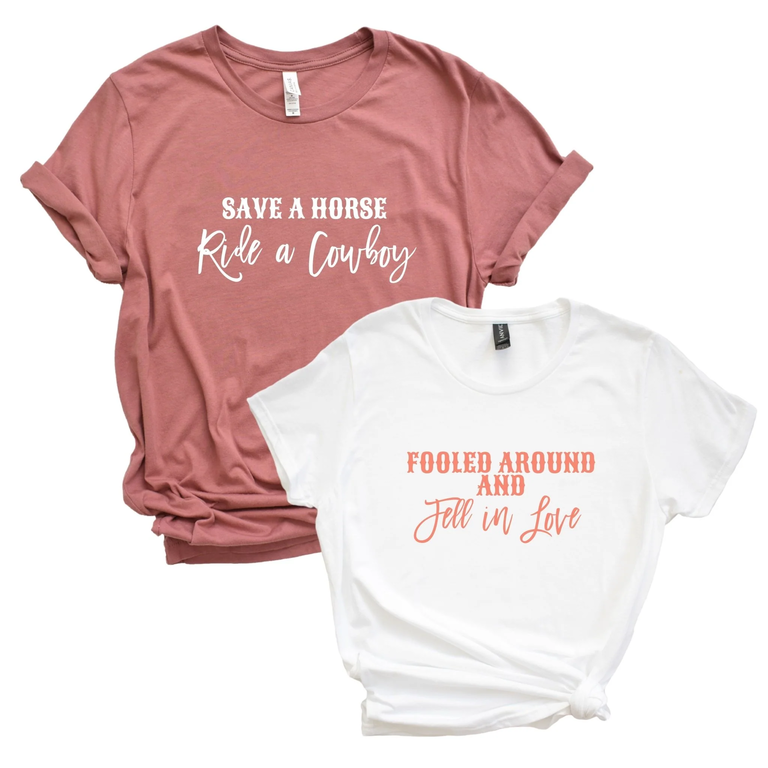 Every cowgirl knows this song, and you'll want to wear it proudly during your party weekend. Just pair this Western bachelorette party shirt with some cowboy boots for the ultimate wrangler vibes.
Old Western Bride Shirts
This tee keeps it simple while still giving the ultimate cowgirl vibes for your bachelorette. Choose from "bride" or "babe" for you and your wedding party in three different colors.
Cowgirl Bachelorette Party Decorations
Time to dress up the barn for your hoedown throwdown. These cowgirl decorations will make any space feel like you're in the ultimate Western wedding destination like the Old West, or maybe even Yellowstone.
Preserved Wildflower "Tumbleweed" Bouquet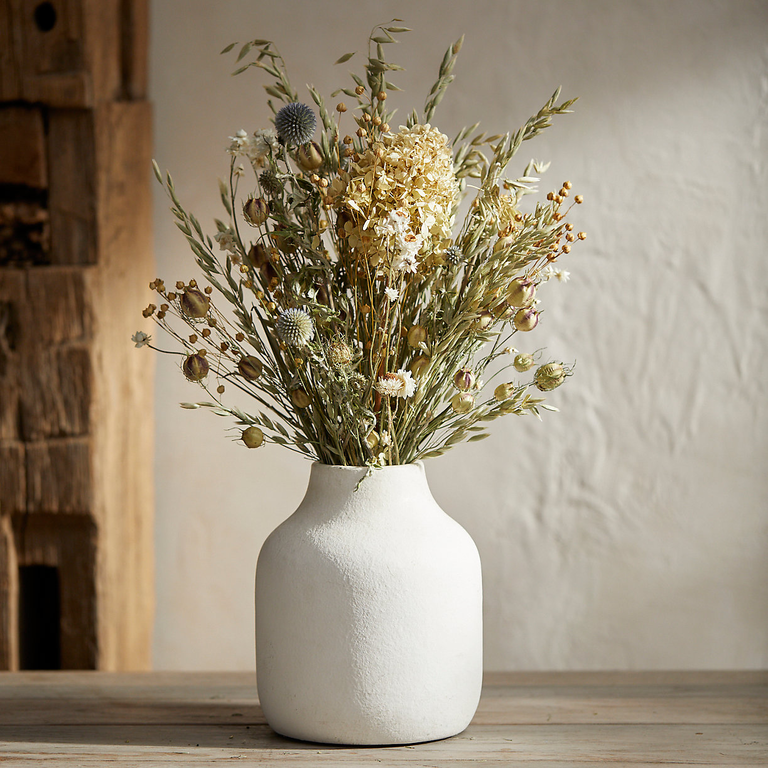 If you want the feel of tumbleweed rolling past, here's an elegant, elevated option that works as a bachelorette Western theme party centerpiece. These dried, preserved flowers will also last you long after the weekend wraps up.
Last Hoe Down Balloon Banner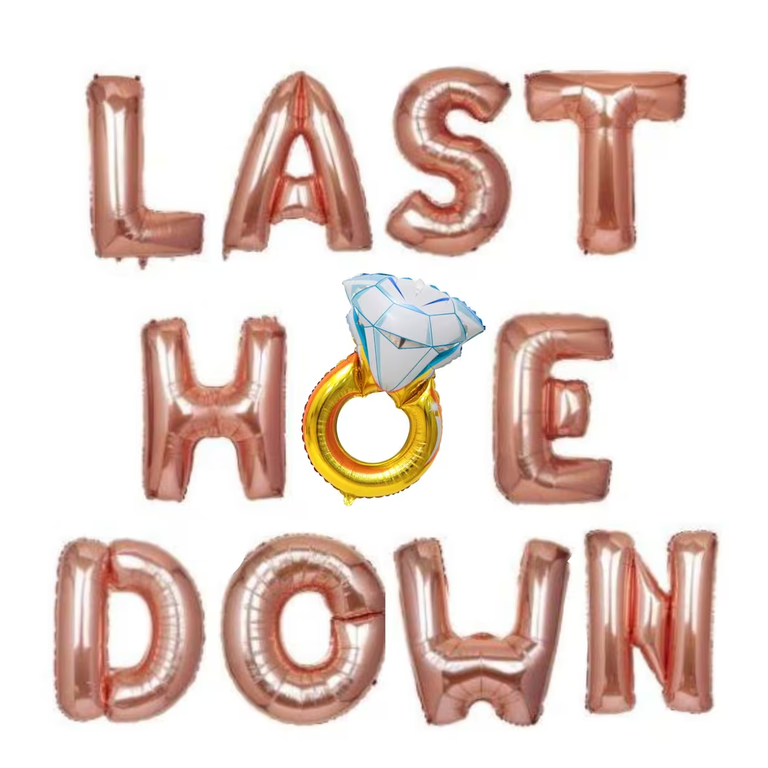 Here's a balloon banner that will set the tone for your one last hoe down before you're hitched. This backdrop also makes for a perfect spot for photo opps with your gals.
'Till the Cows Come Home Table Runners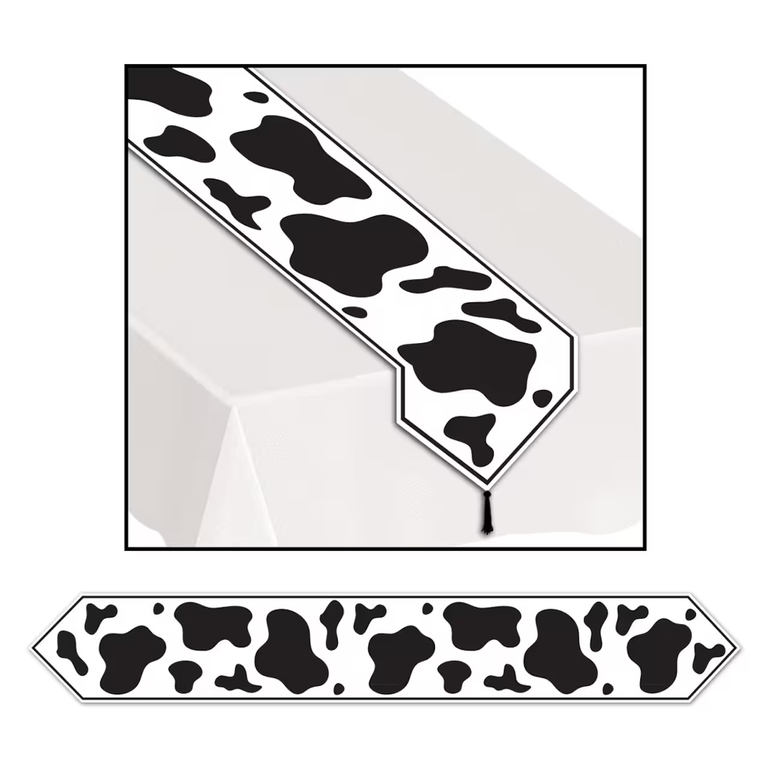 If you plan on partying "until the cows come home," then you may want this multi-pack of table runners. Every cowgirl needs her cattle, and this decor makes sure you've got a touch of farm life no matter where you are.
Custom "Last Rodeo" Banner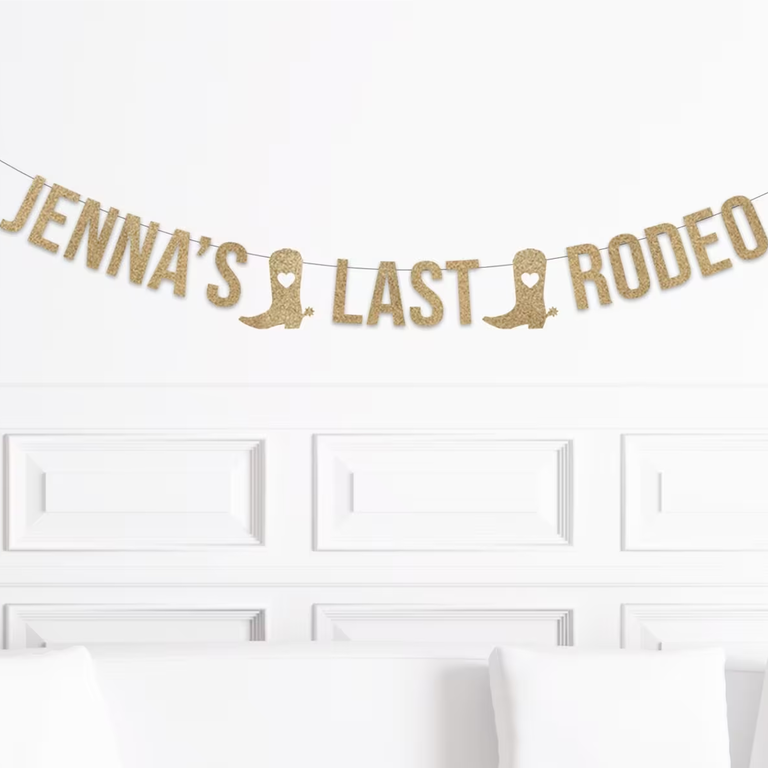 This customizable "last rodeo" banner sends you off with a bit of boots and bling. Choose from different font styles and glittery colors with this banner for one memorable rodeo.
Riding Off Into the Sunset Boot Silhouette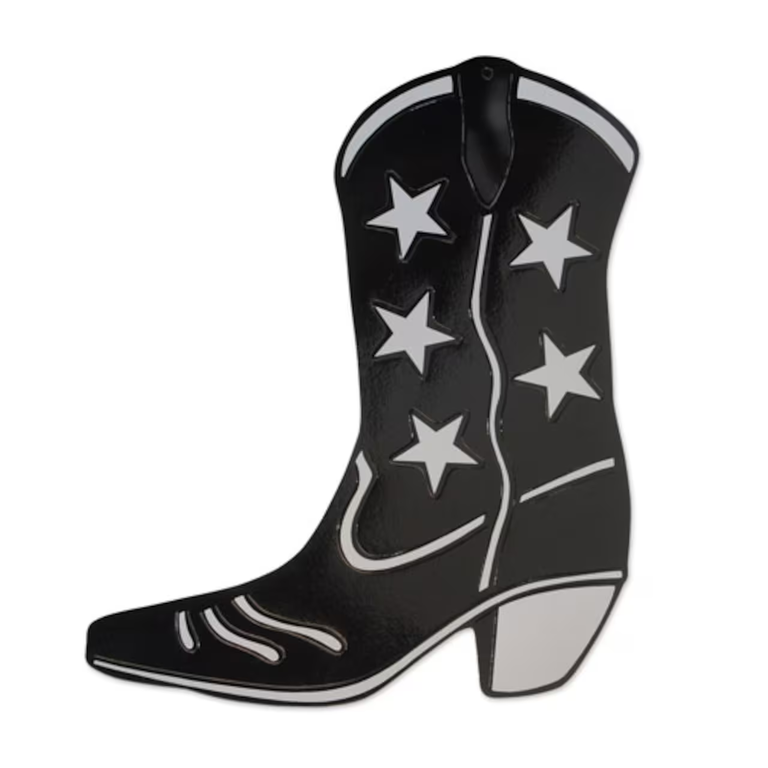 These boots were made for decorating your space into the quintessential cowgirl soiree. It also comes in pink if your aesthetic is a little more ranch-hand chic.
Western Bachelorette Party Games
Whether you want to wind things down a bit after a night of fun or have your wedding party get to know each other better, games are the way to go. Here are some fun cowgirl games that fit in perfectly with your cowpoke-themed weekend.
Bachelorette Party Game Card Set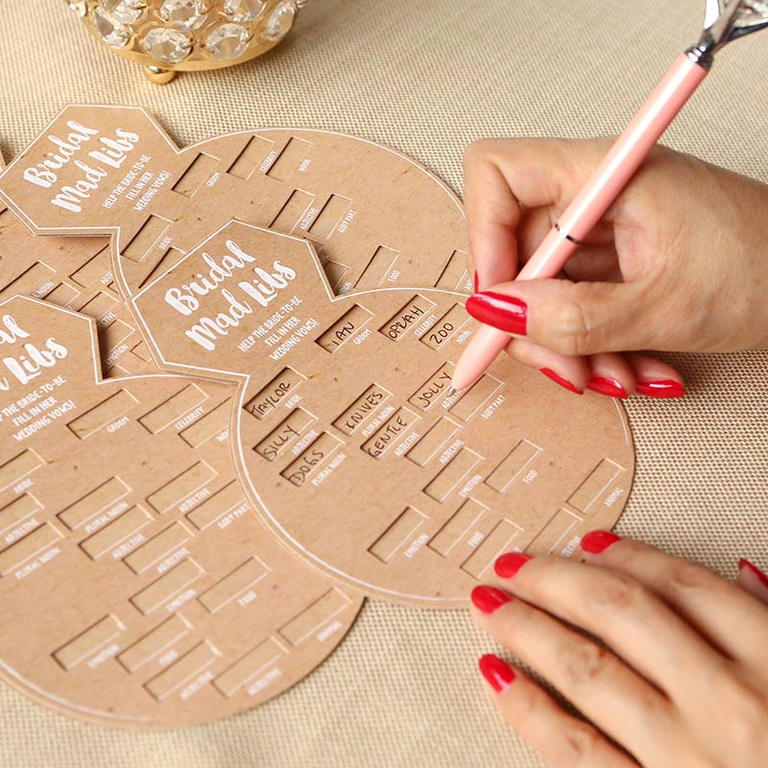 This mad libs game lets your wedding party write your vows in a way that will make everyone laugh. For a fun cowgirl twist, have them choose words on theme for the Western weekend.
Classic, Customized Cornhole Set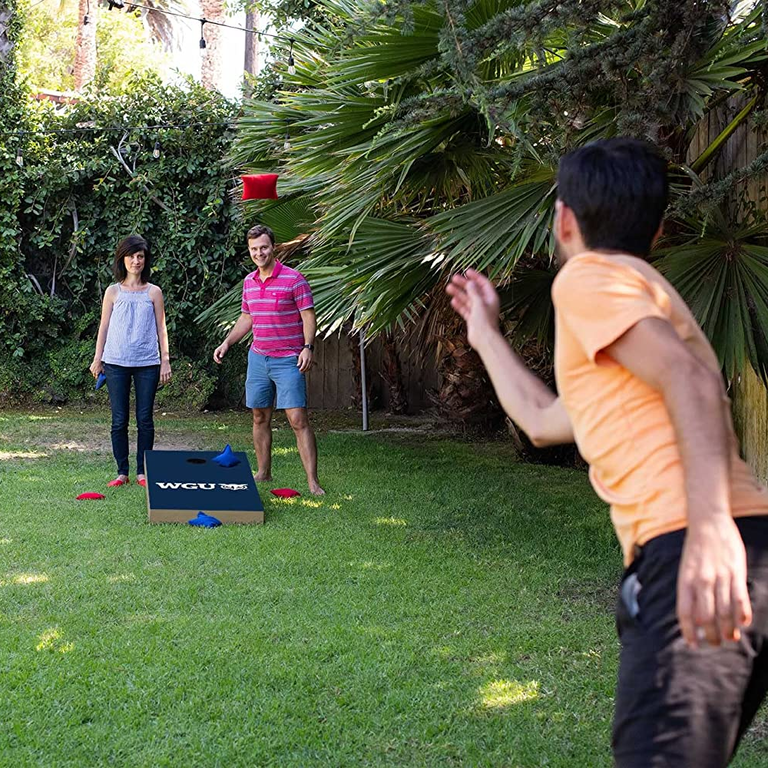 Cornhole is a classic cowboy game, and with this customizable set, you can add your own new last name or pictures to make it totally unique to the happy couple. As a bonus, you can even bring this to your wedding reception to keep the fun going.
"Old West Treasure" Scavenger Hunt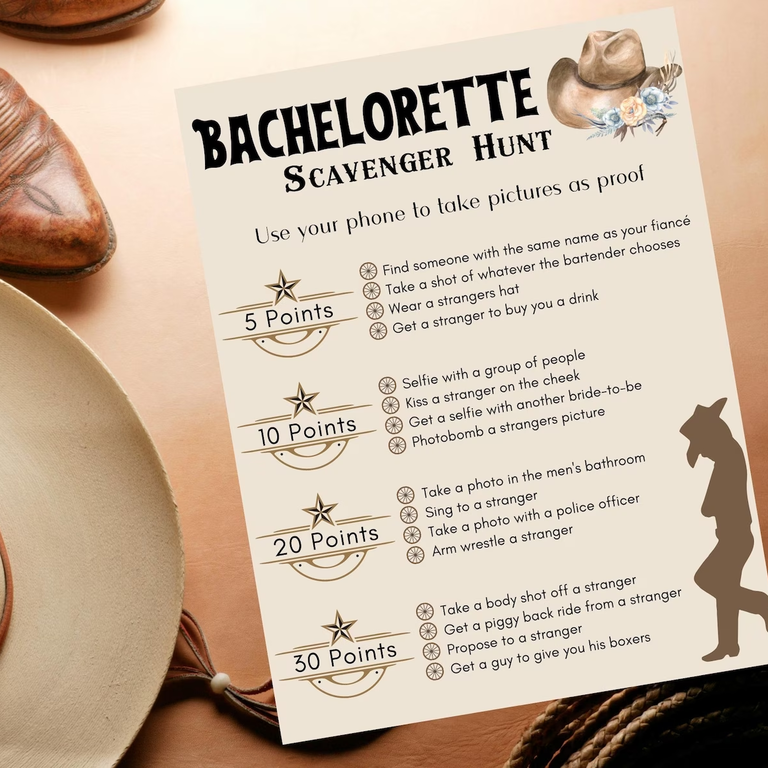 No matter which city you host your bachelorette, you'll soon be taking over the town with this Western-themed scavenger hunt. And whoever wins the most points by the end of the night can get a special prize bag fit for cowgirl royalty.
Nash Bash Bachelorette Game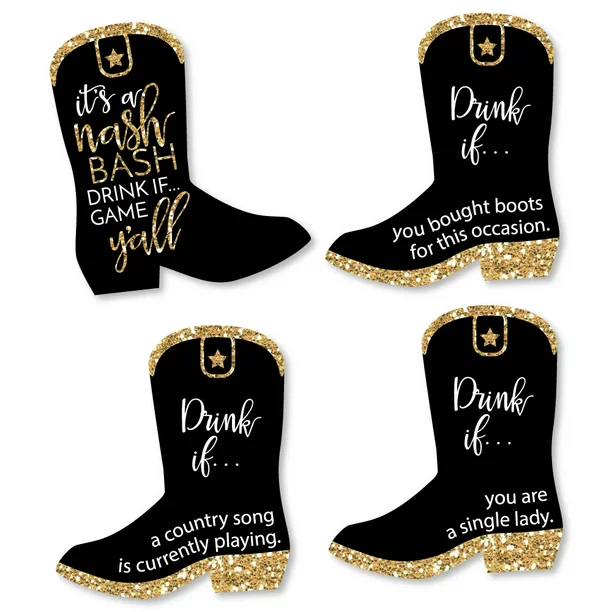 This drinking game has a fun country spin that'll make you feel like you're in Nashville, Houston or even Yellowstone. Make your favorite drinks, like a cowboy cocktail, for an added Western touch.
Western Bachelorette Cake Decorations
What party is complete without cake? Using some of these decorations is a simple way to make sure your wedding party knows you're the cow-girl of honor.
Lassoin' Bride Cake Topper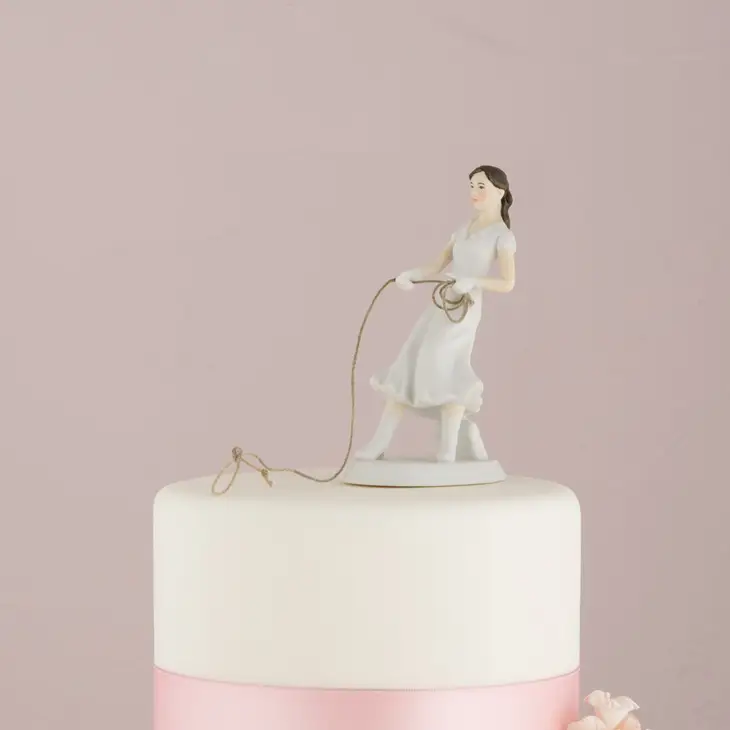 If you've lassoed your future spouse's heart, this cake topper is perfect for your cowgirl bachelorette party. If you want to use it as your wedding cake topper, you can just add another figurine, making it a bit of dual-purpose decor.
Ride Your Last Rodeo Cake Topper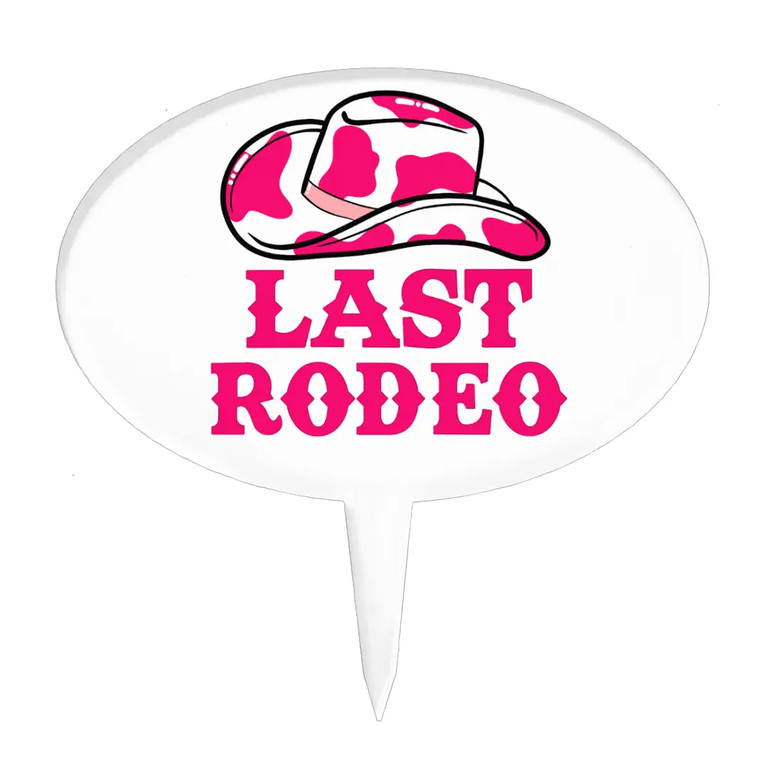 This cake topper will have you playing "Rodeo," by Garth Brooks, in no time. And with its touch of glitter, it adds a fancy cowgirl vibe for the bride-to-be who loves a bit of sparkle.
"Pony Up" Horseshoe Cake Topper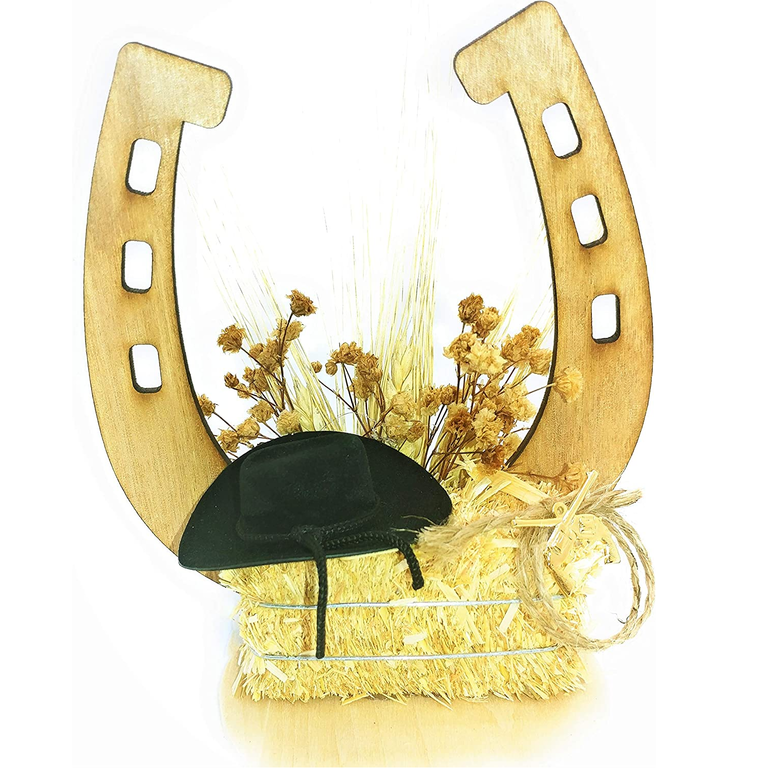 Why not sprinkle your bachelorette weekend with a bit of good luck with this horseshoe cake topper? With its tiny cowboy hat and bale of hay, any cake will be transformed into a Western dream.
Western Bachelorette Welcome Bag Accessories
These aren't the party favors at a kid's birthday celebration. Welcome your wedding party to an unforgettable weekend with customized bags full of treats and treasures that they'll be using long after the bachelorette festivities are done.
Woven Jute Tote Bag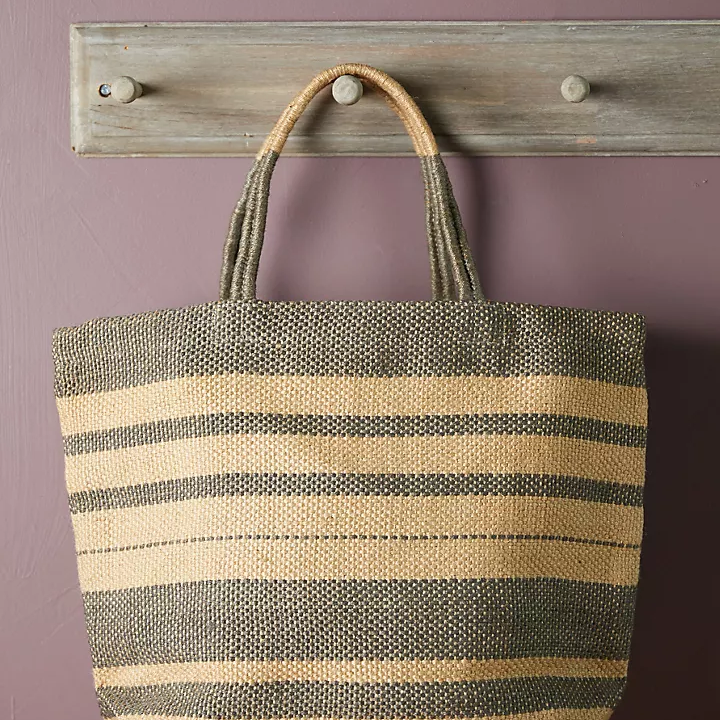 For a bag that looks like it was taken right from a farmer's market, pack all your bridesmaids' goodies in this handy, fashionable tote. Not to mention, they may very well be making this accessory their new go-to bag.
Personalized Wood Bottle Opener Favor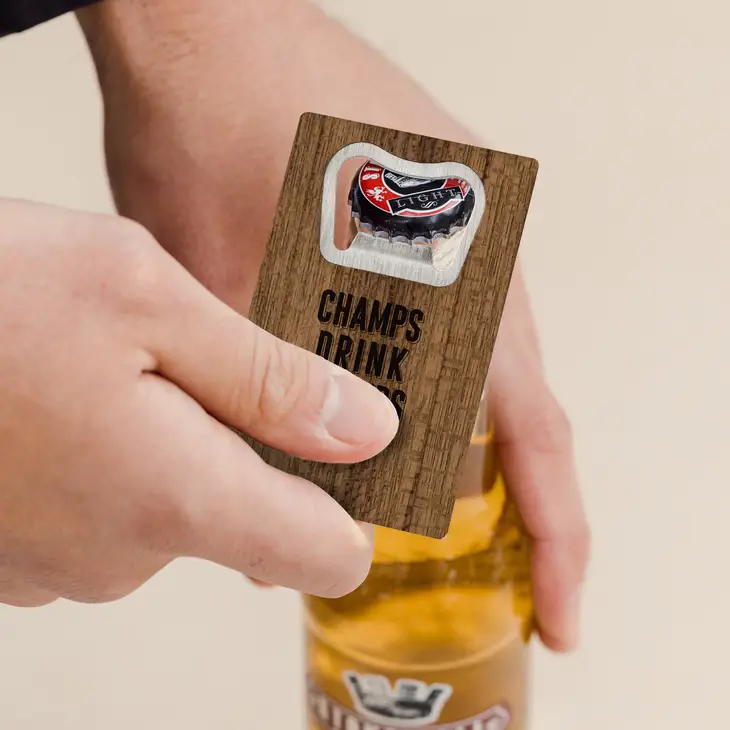 "You're either born a willow or born an oak," and this wooden bottle opener is the perfect favor for those sturdy, "oak" bridesmaids of yours. With bachelorette-inspired quotes like I Do Crew, your favorite gals will be reminded of a fun weekend whenever they use this party favor to open a cold one.
Boot Scootin' Boogie Personalized Magnet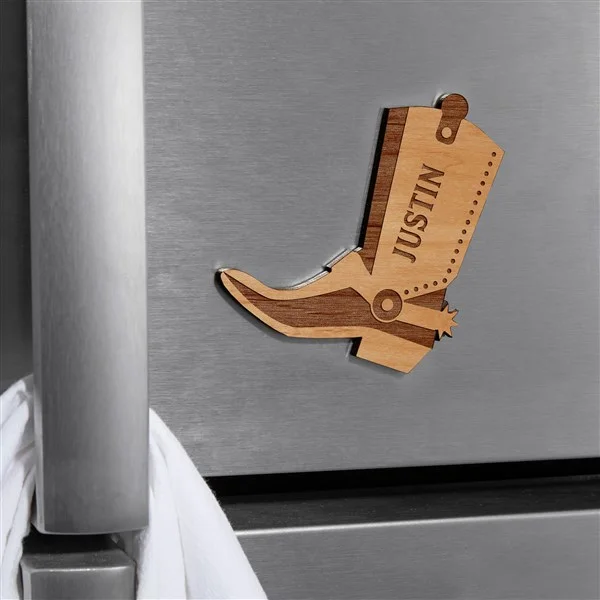 This personalized boot magnet will soon have your girls singing Boot Scootin' Boogie by Brooks and Dunn. And it's a cute memento that will help them hang fun bach party weekend photos on their fridge.
"Mining for Silver" Boot Earrings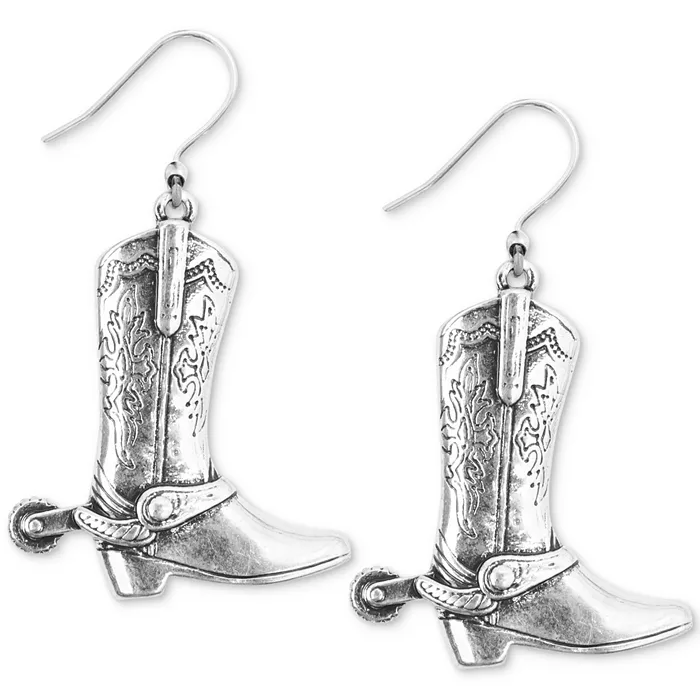 These earrings will have you and your gals "head over boots" (which is a perfect choice for your wedding song, by the way). Treat your bridesmaids to a bit of jewelry they'll wear all the time.
Mason Jar Mug with Lid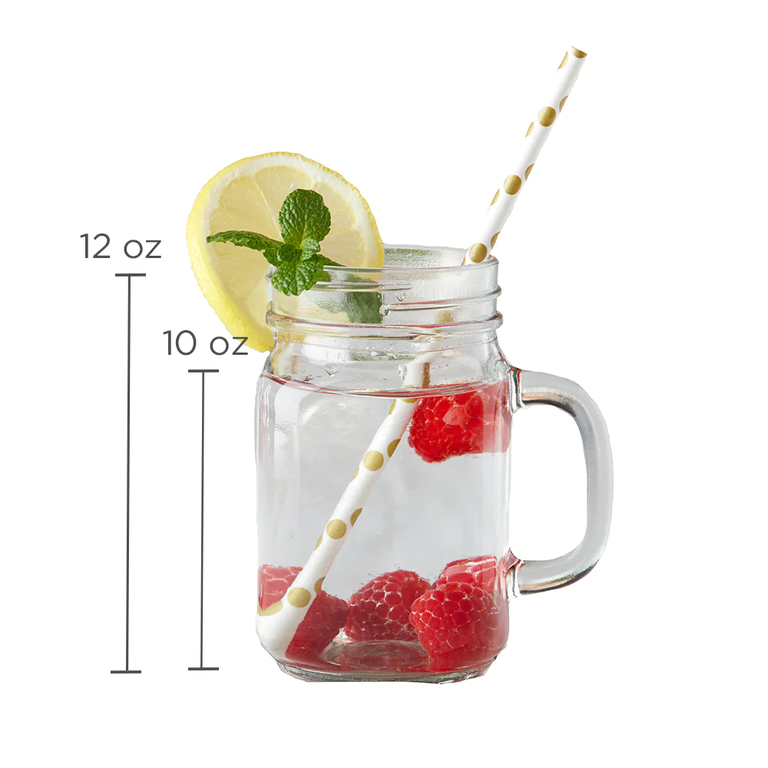 If you're not sipping your sweet tea out of a mason jar, you can hardly call yourself a cowgirl. Don't fret, though, because this Western-themed bachelorette party favor will make cowgirls of your whole wedding party.
Additional Cowgirl Bachelorette Party Supplies
Don't worry, cowgirl. We've got even more amazing party supplies that'll help you set the tone for your big weekend, so add them to your planning checklist.
Shots All 'Round Cowgirl Boot Glasses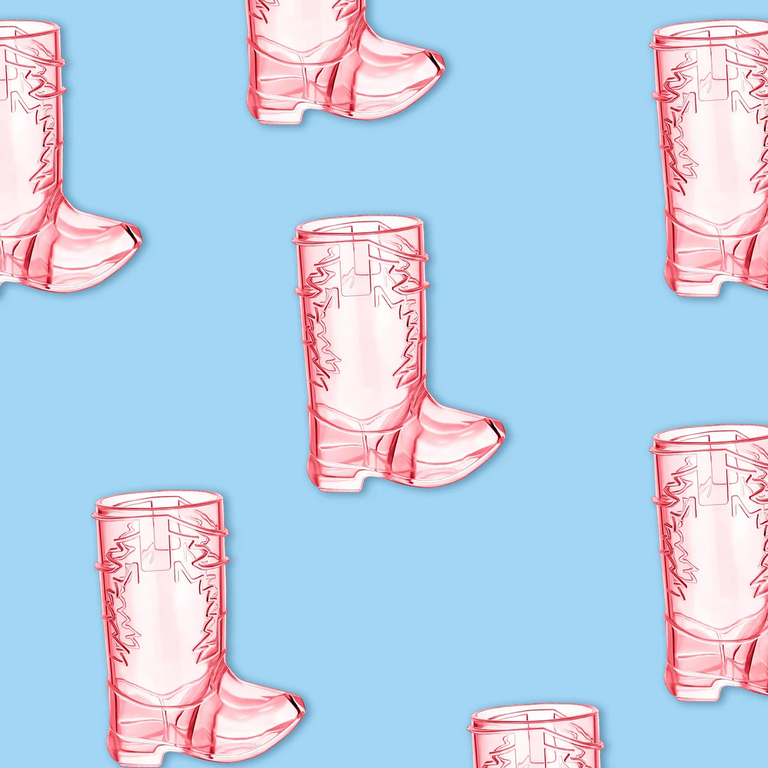 These shot glasses save you from having to drink from a real boot while still giving that Old West feel. Pro tip: Try out the Dolly Parton-inspired Jolene's Bittersweet cocktail in these glasses.
"Giddy Up" Custom Cowboy Hat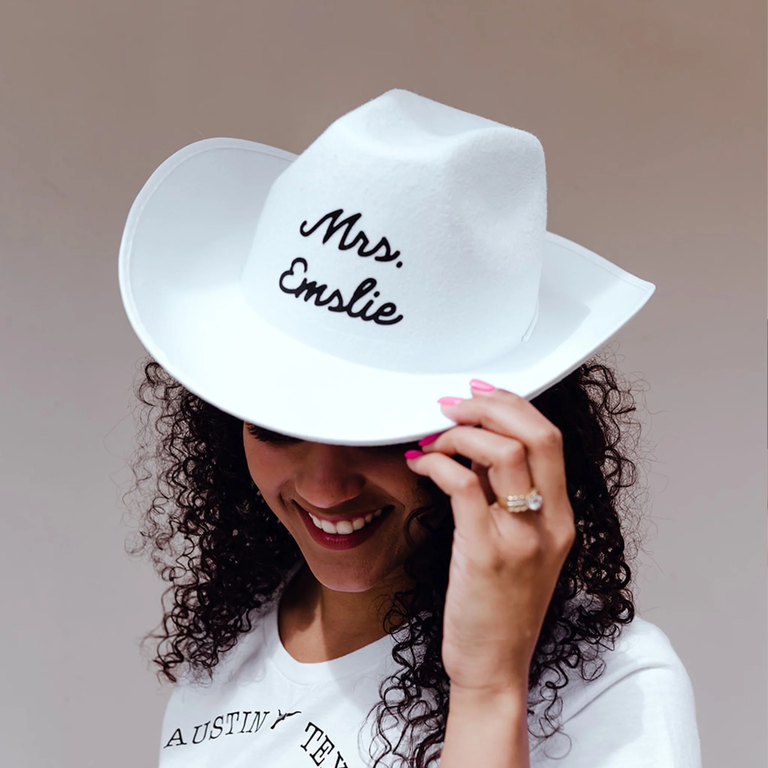 Every country bride needs a custom cowgirl hat, especially one that comes in so many fun shades. Your favorite girls can even snag one of their own with their names or cowpoke nicknames.
"Quakin' In Their Boots" Can Cooler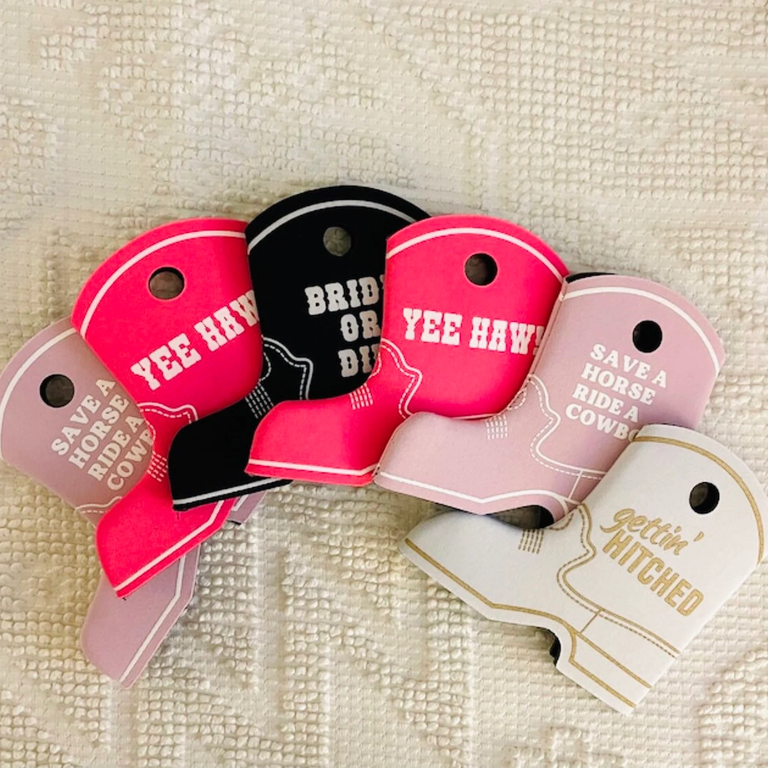 Looking for a cool Western bacherlorette party idea? Keep your canned drinks nice and cold with these boot koozies. Choose from your favorite colors and Western phrases so that each bridesmaid knows which one is hers to keep.
Getting Hitched Bridal Sash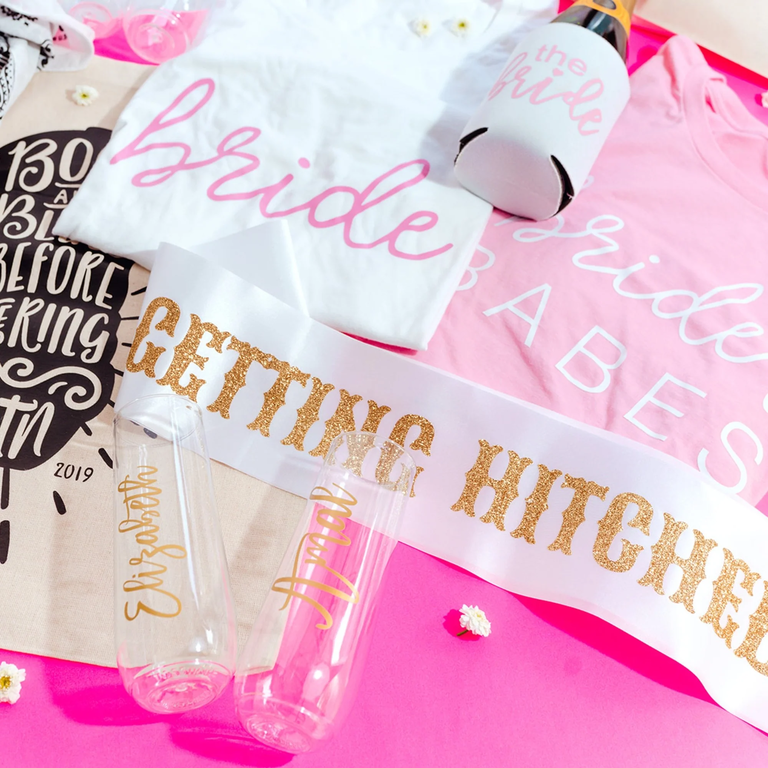 Your bachelorette party look isn't complete without a Western-inspired bridal sash. Tell the world you're getting hitched with this sparkly sash, and add some cowgirl flair to top off the look.