Home

RPM Photography & Cinematography
About this Vendor
Remember Beautifully.
Capturing timeless images with a fresh, intimate flair is our specialty! Our simple pricing includes: UNLIMITED wedding day coverage with 2 Photographers An engagement session Your images in full resolution with rights. As us about special custom packages as well as off season pricing!
Details
Engagement, Trash The Dress
Contact Info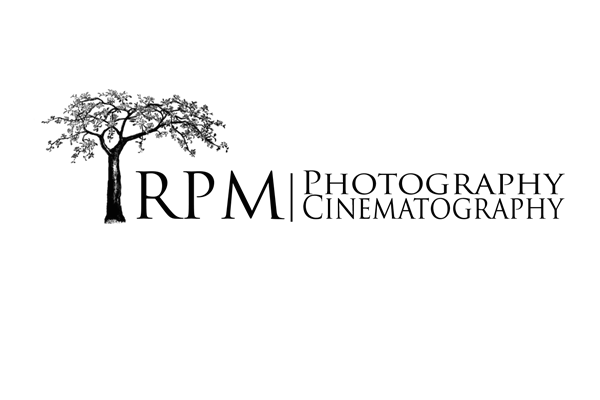 We love Rachel Moore!
Reviewed on

9/04/2014
We knew from our very first meeting with Rachel Moore that she was the photographer we wanted to hire for our daughter's wedding. She was so warm and friendly and spent a lot of time just getting to know us. We met with her on two other occasions to discuss the timeline for the day and the pictures that were important to us. We felt comfortable asking her any question that came to mind and she always had the perfect answer. Rachel took very good notes at our meetings and used that information the day of the wedding. It was incredible how she remembered everyone's names and used our names instead of calling us the MOB or FOB. What we love about Rachel is her expertise. She took all the traditional wedding photos that we wanted, but then used her creativity to take some very unique photographs. After a year of preparation, our daughter had the wedding of her dreams. The weather was beautiful, the flowers were gorgeous, and the ceremony and reception exceeded our expectations. The wedding day went by so quickly, but even the smallest detail was captured by RMP Photography. Every picture they took was amazing. What impressed us the most was the deep, vibrant color of each picture. The phenomenal photographs will help us to remember for years to come the best day of our daughter's life. Rachel Moore is a true professional. In our opinion, she is the best!
---
Worth Every Penny
Reviewed on

10/04/2013
Leslie T
Rachel Moore with RPM Photography was worth every penny spent! She is very professional, talented, personable, pays very close to details, and is an amazing photographer. My husband and I used RPM Photography for both our Engagement pictures and our Wedding pictures and we were very pleased with her work. All our pictures were beautiful, breathtaking, and versatile. We had a second photographer, Erin, on our wedding day and she was great to work with as well. Our Wedding pictures told our complete story from the love we had for each other, our personalities and the theme of our wedding. The number one feedback we've received from our guests is that are photographers were working really hard and they stood out from the rest of our vendors. What my husband and I learned from working with RPM Photography is that sometimes you need to spend a little extra money to get the service you would expect from vendors and that is professionalism and quality. We're already planning on using RPM for baby pictures in the near future. I've seen some of RPM's baby and family pictures and they are beautiful too. With that being said, if you want quality pictures and professional photographers, we would DEFINITELY recommend RPM Photography. -Leslie & Chiluba
---
Outstanding!
Reviewed on

10/04/2013
alyssa g
I could not imagine working with anyone besides RPM for my wedding photography! They were so great and easy to work with from the very beginning. RPM did an incredible job capturing our wedding and making me feel at ease throughout the day. They captured every special moment from our day and we will cherish their amazing work forever!
---
Could not have asked for better!
Reviewed on

7/28/2015
Stephanie N
As soon as we met with Rachel, we knew she would be our photographer. Throughout the whole process, Rachel was very professional and quick to get back to us. I loved the fact that our package included our engagement pictures, unlimited time, 2 photographers and all rights to the pictures. This was everything I was looking for and it was at such a reasonable price. On the day of, Rachel arrived as scheduled and was very professional, fun and helpful throughout the day. She went above and beyond and we are so grateful we chose her for our wedding photographer... she even whipped out some safety pins to help fix my dress when my bustle broke at the reception :) We have so many amazing pictures that we will treasure forever and could not have asked for a better experience!
---
Simply Amazing!
Reviewed on

7/21/2015
Rachel is an absolute pleasure to work with! She gives all brides exactly what they want: engagement photos, two photographers on wedding day, and all access to pictures. And the pictures are stunning!!! She is a wonderful asset to have on the wedding day as well because she has so much experience it helps the whole process run so smoothly. I cannot say enough wonderful things about RPM Photography & Cinematography!
---
Amazing experience!!!
Reviewed on

6/11/2015
Lauren W
RPM was one of the best parts of our wedding. We were so pleased from the engagement photo shoot to the day of and follow up with their professionalism and communication. Rachel made the experience easier than most and her unwavering smile throughout our long wedding day kept us going and they took gorgeous photos that we are forever grateful to have captured. I gave them the highest star ratings because I would recommended them to anyone! If you want a personal and carefree experience, go with RPM.
---
Wonderful!
Reviewed on

6/05/2015
Erin P
Rachel was so wonderful and made us feel really at ease. She made post-ceremony photos an absolute breeze, even with two very large extended families. Rachel was very supportive of any ideas we had, but was also happy to give her opinion/ideas if we asked. I would highly recommend her to anyone!
---
RPM is Truly the Best in KC
Reviewed on

5/11/2015
Kelsey O
We used Rachel for our wedding and I am so glad we did. I found her on the Knot and did not know what about her or them. Honestly once we met her we canceled all our other photographer meetings because we were so excited to work with her and her prices were a very good deal. It included 2 photographers for our wedding day, no time frame, just all day until when we and they felt they wouldn't get any more new photos. We had 1 guy and 1 girl, so it was nice while we were getting ready because they could split up and be with both the bride and groom. This also included our engagement photo session, which we could pick where we wanted to go. She got us the engagement photos to us within two weeks, and the wedding photos within a month which I think it great, plus she just gave us all of the photos from each on a flash-drive and she said we own all of them and can go print off whatever we want, which is nice because that make sit a lot cheaper than having to buy prints thru the photographer. We will honestly us her again as our family continues to grow and grow! - Kelsey & Stephen
---
Awesome Photographer & Videographer!!!!!
Reviewed on

2/10/2015
Nanci H
We used RPM for our daughters wedding in October 2014 for wedding photography and videography. We could not be more thrilled with the results. Rachel and David were a dream to work with, professional, and creative. I feel they give you the very best photos and video at a reasonable cost and would highly recommend using them! Thank you Rachel and David for these awesome memories! Wow!
---
Look no further---they are the BEST!
Reviewed on

9/02/2014
I could not be happier with Rachel, Carl, David, and the crew at RPM photography. My sister-in-law found them after my first photographer canceled on me. I am so extremely grateful that the first one canceled...I can't imagine my day without Rachel and Carl. They captured every little moment. The color, lighting, and setting was absolutely breathtaking. I didn't know how our wedding pictures could top our engagement pictures taken by Rachel, but they were even better (which is saying a lot). My mom joked about wallpapering the house with all the pictures. Rachel did her research on the best KC locations for pictures and helped us with our timeline. She was with me bright and early all the way until the end of the night. She always had a smile on her face and was willing to do anything to get the shots I only hoped for. I can't have my wedding every day, but I can look at the pictures and feel like I'm there. From the bottom of my heart I would recommend RPM. If you are a bride you have to call them!!!! We will fly to KC to use RPM for all our future pictures even though we live in Chicago! Simply the BEST!!!
---
Loved working with David and Rachel
Reviewed on

8/05/2014
Debbie H
We were honored to have ALL 3 of our daughters' weddings filmed by David and Rachel. They are outstanding! Very professional, so pleasant, fun, respectful. We all loved their work...it's like reliving the day! Wish we had more wedding s to share with them!!
---
Great photographer & videographer!
Reviewed on

8/05/2014
Stephanie S
Rachel & Dave of RPM Photography are wonderful! Their work is fantastic and they are great to work with! They know what shots to get, and don't waste time taking thousands of photos that won't get used. They are also super friendly and lots of fun. They also made our wedding video, and it is wonderful! I couldn't have asked for anything more.
---
Love Rachel!
Reviewed on

7/08/2014
Sam H
Rachel and Carl from RPM Photography & Cinematography took our wedding photos and we have only seen a sneak peek but so far LOVE them. Rachel was very organized and kept the day moving smoothly and in control. She listened to us and was so helpful. She is very easy going and she and Carl were great. Definitely recommend.
---
Amazing pictures and amazing price!
Reviewed on

10/21/2013
Katie W
I love photography so it was really hard when it came time to choose my wedding photographer. It is unreal how much some people want to charge! Weddings are already expensive so budget was of course a huge issue. I was drawn to RPM because their pictures are artistic but classic. I don't want to look back on my wedding 10 years from now and cringe at how outdated it was because we used too many "trends". I think Rachael did a great job at capturing the details in a beautiful and timeless manor. I also loved that for a great price, you get 2 photographers with an unlimited amount of time. They are yours for the day and that is wonderful! That did a great job!
---
Engagement and wedding photos
Reviewed on

10/04/2013
My husband and I worked with RPM for both our engagement and wedding photos and couldn't be more happy with them! We loved getting to know Rachel through doing our engagement pictures, which made us enjoy working with her even more at our wedding! She was very down to earth and personable. She took the time to get to know our family and she would refer to them by name, which I was very impressed with. One of my favorite things I remember from our wedding is watching a little slide show that Rachel put together on her laptop with pictures from THAT day. It was fun to see a sneak peak at the reception with our family there. I loved that not only my husband and I got CDs with pictures on them, but our families did as well. Rachel was amazing to work with, but what I will cherish most are the memories she captured that day. It is fun to re-live the day when I look at my pictures and I am so very grateful for amazing talent that she shared with us.
---
Quality we will cherish forever.
Reviewed on

10/04/2013
Elizabeth N
We used RPM Photography for my daughter's wedding and reception in May of 2013. David and Rachel met with our daughter and discussed the details of the wedding and reception to understand the photos that were important to her. They were organized; professional and the photos are beautiful! David and Rachel captured all the moments that we wanted and many wonderful ones that we had not anticipated, my daughter's veil blowing in the wind or my husband practicing his father of the bride speech. David and Rachel helped guide us through the day by making everyone comfortable, this allowed us to enjoy and have fun with the wedding, our family and friends. I would highly recommend that you use RPM Photography for your wedding photography!
---
Beautiful Engagement Photographs
Reviewed on

10/04/2013
Rachel met us at Loose Park in Kansas City for our engagement photos. She was on time, had a clear plan, and was very experienced. She was very relaxed and made taking the photographs very fun. I was so excited... and our pictures turned out spectacular! I highly recommend using RPM!
---
Pilotte Wedding
Reviewed on

10/04/2013
David and Rachel are true professionals. They were organized, planned ahead, and were great about contacting and working with my church and reception venue. Most important they took quality photographs of our wedding that I know we will cherish forever. They were able to capture our memories perfectly. I would highly recommend that you use RPM for your wedding photography!
---
Photos and Smile
Reviewed on

10/04/2013
Jenna W
I could not be happier with my photos and experience of RPM! I had such fun hanging out with Rachel on my big day, and she kept a smile on our faces the entire time we were shooting. Having her there taking pictures while we roamed KC seemed completely natural and was a lot of fun. And then the pictures are amazing too! She really captured our personal style, and found some amazing moments among our family. Lastly, she sent us some pic the very next day to share online and with our friends! I am so thankful both for the personality of service and the beautiful photos I'll keep forever.
---
Mother of the bride
Reviewed on

10/04/2013
We used RPM photography for my daughters wedding this past June. They were absolutely wonderful to work with. They were with us the whole day of the wedding documenting all the exciting things going on with pictures. They were able to get great candid shots and well as beautiful staged shots. It has been so fun to relive the wedding day from beginning to end with all the pictures. I don't think they missed a thing! I highly recommend RPM photography. Thanks for making our day extra fun!! Kim Rappold
---
AWESOME!
Reviewed on

10/04/2013
Angie S
Rachel was the photographer for my engagement pics and wedding day in 2012. To put it very mildly, she was AWESOME! It's hard for me to say enough good things about her. She was very fun to work with, she had alot of energy and made you feel very comfortable on top of the fact the photos were amazing! This year she will be taking my son's 6 month old pictures and next year his one year old pictures. I can't wait to see the magic she creates with him at these sessions! Thanks! Angie Renken
---
Thank you RPM Photography...we remember beautifully because of you
Reviewed on

10/03/2013
Hannah B
Rachel Moore captured every moment, detail, and emotion or our wedding. The professionalism, planning, and talent she put into photographing our wedding day was above and beyond what we ever expected. The quality of the photos is superb. She sat down with us and took notes the day before so she wouldn't miss a single image we wanted to capture. She put time into scoping out the venues, looking for knockout photo locations and shots. Rachel was with us from morning to midnight, and somehow seemed to be more than one place at any given time, running, climbing, crawling, you name it... to get those photos that take your breath away and that we will treasure forever. Thank you RPM Photography for documenting our special day in a most beautiful way!
---
Best Photographers IN Kansas City
Reviewed on

10/03/2013
Emily Gwen G
When looking for a photographer you have so many options these days and so many are very commercialized. RPM Photography is different, they make your experience yours and very intimate and special. They have a way of getting amazing shots of not only the Bride and Groom but everyone else in attendance. some of my favorite shots are the candid dancing shots capturing faces with great emotion. They were everything I have ever wanted in a photographer and I Highly recommend them to every wedding, family portraits or engagement photos. They are just great! They have a great outlook and perspective when they are in the room. Not only are they fabulous photographers they are personable. you don't feel like you have a stranger taking your pictures, they get to know you and what style of photography you like. They are just great!
---
RPM=Fantastic!
Reviewed on

10/03/2013
Rachel and her team did a superb job at our wedding!! Nothing but awesome things to say!! The photos turned out beautiful!! Very professional!!
---
Perfection
Reviewed on

10/03/2013
samantha b
Rachel was SO WONDERFUL to work with. She made my husband and I feel so comfortable and secure with our decision. The photos we received are stunning. She really has an incredible eye for light, which made our pictures breath taking. My family absolutely adored her at the wedding and couldn't have said more positive things about her attitude, professionalism and work. We believe all you have left at the end of the day are pictures from your wedding, and I guarantee you will love what Rachel delivers. She is an incredible photographer and we plan to use her for all of our family pictures to come :) thanks Rachel, you are amazing!!
---
Send Message