This Bride's 120-Year-Old Wedding Dress Is the Ultimate "Something Old"—See the Pics!
Abigail Curtis was the 11th bride in her family to wear her great-great-grandmother's wedding dress from 1895. You won't believe how it looks after 120 years!
by maggie seaver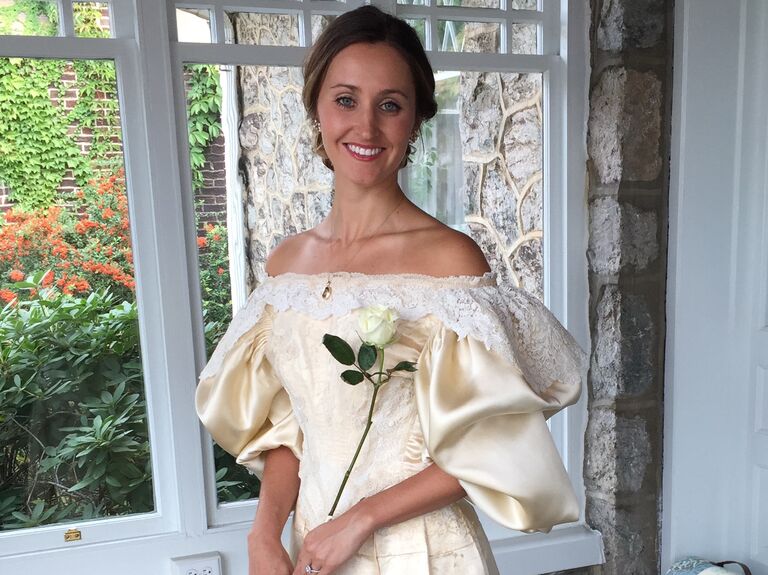 Abigail Kingston Curtis knew she wanted to incorporate a special family heirloom or two into her wedding ensemble—you know, a little "something old" for good luck and sentimentality. But she never thought it would be possible to restore her great-great-grandmother Mary Lowry Warren's wedding dress from 1895. Yes, you read that right. And that isn't even the craziest part. When Abigail married Jason Curtis this fall, she was the eleventh bride in her family to wear Warren's original gown from 120 years ago!
Abigail was only eight-years-old when she first saw the dress. During piano lessons, her eyes wandered above the piano to the photographs of the 10 other brides in her family—including her mom, Leslie Woodruff Kingston—posing like royalty in the very same Victorian gown.
Fast forward to 2013, when Abigail's friend practically had to drag her out for dinner and live music on Manhattan's Lower East Side. It's a good thing she did, because Abigail met Jason by chance at the concert! Sixteen months later, Jason proposed in Grand Central in the same spot where they shared their first kiss. Absolutely perfect, right?
With an engagement ring on and a wedding to plan, Abigail and her mom decided to track down the infamous dress. Leslie's great aunt had it tucked away in Vermont and sent it to Pennsylvania in two boxes (one for the skirt and one for the bodice). She admits her first glimpse of the dress wasn't exactly magical.
"When I took it out of the box it was a hideous color brown and didn't fit," Abigail says. "I thought there was no way I'd ever be able to wear the dress." Kingston is 5'10", while the previous brides to wear the dress were shorter. Plus, her great-great-grandmother apparently had an 18-inch waist! Sure, she had a corset on, but still... needless to say, the garment had undergone its fair share of alterations. Even still, Abigail hoped to return the dress to its original state—as close to her great-great-grandmother's dress as possible.
Luckily, Abigail and Leslie connected with designer Deborah LoPresti of Easton, Pennsylvania, a master in high-end couture and experienced with vintage gowns. After 200 hours (!) of wedding dress surgery, LoPresti and her team managed a miracle! They removed extra trimmings, purged the fragile silk and lace of over a century's worth of champagne spills and dance floor wear and tear, found the exact materials to match the original, and worked until it was good as new. Trying on the finished dress was a surreal experience for Kingston, who says, "After five dress fittings, I truly felt the magic and love putting on the dress."
Due to the delicate condition of the dress, Kingston decided to wear it for the cocktail hour only, but it was more than enough to feel the magic of the dress and show off the stunning family treasure to her guests. For the ceremony and reception, Kingston wore a Rivini silk chiffon ball gown, along with her grandmother's locket (given by Kingston's grandfather on their 50th wedding anniversary) and her great grandmother's ring (given to Kingston on her 18th birthday by a late aunt). Photos of the 10 other brides decorated the walls at her wedding too. Of all the family wedding traditions we've seen and heard, this one might be the most special ever! We can't wait to see who dons this spectacular wedding dress next.
Congratulations to Abigail and Jason! Check out pics of all 11 brides and 120 enchanted years of wedding dress history, below.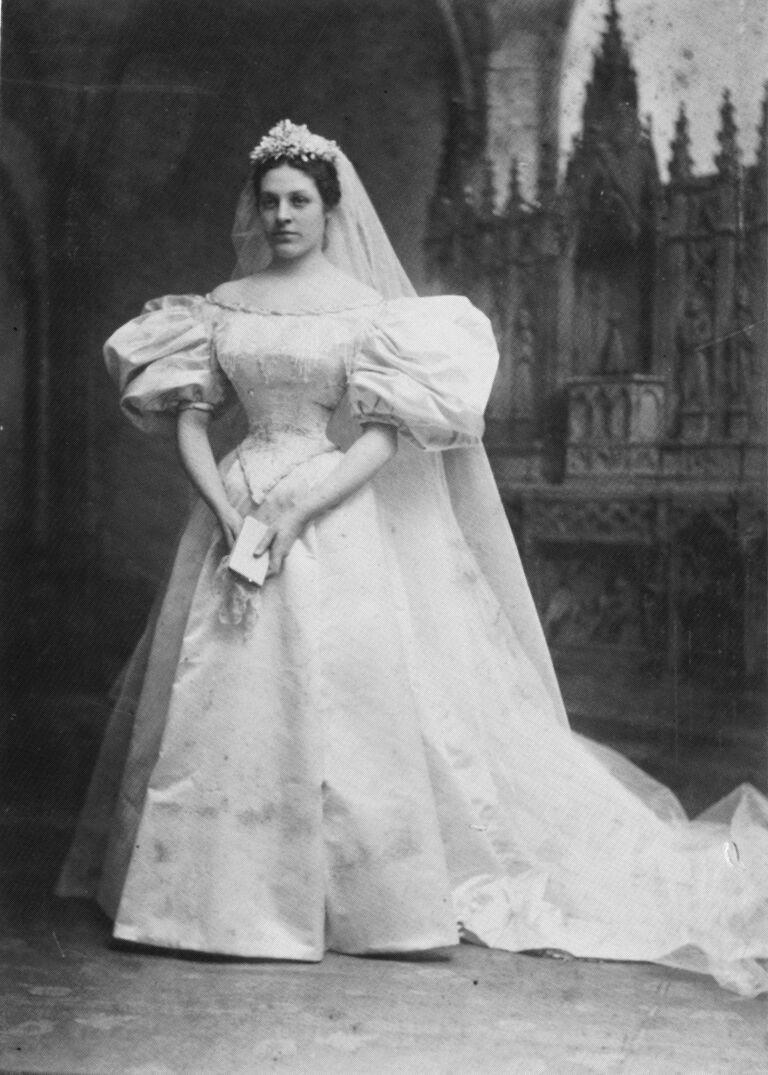 Mary Lowry Warren, December 11, 1895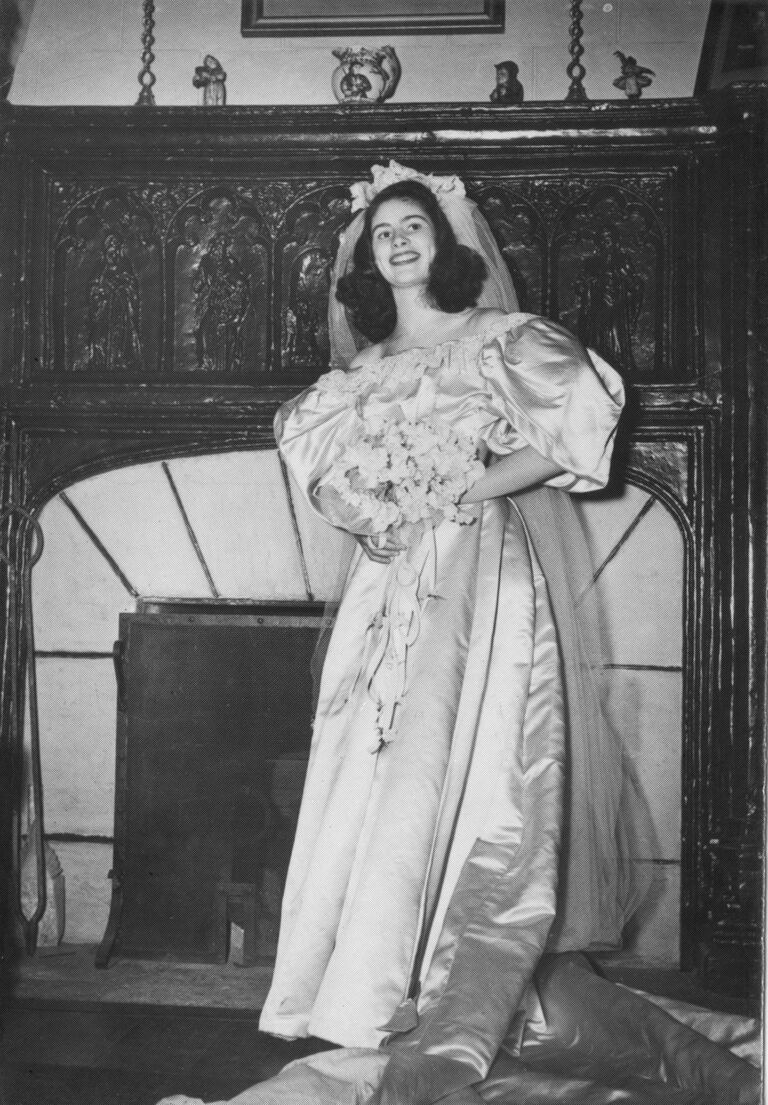 Jane Woodruff Kearns, February 20, 1946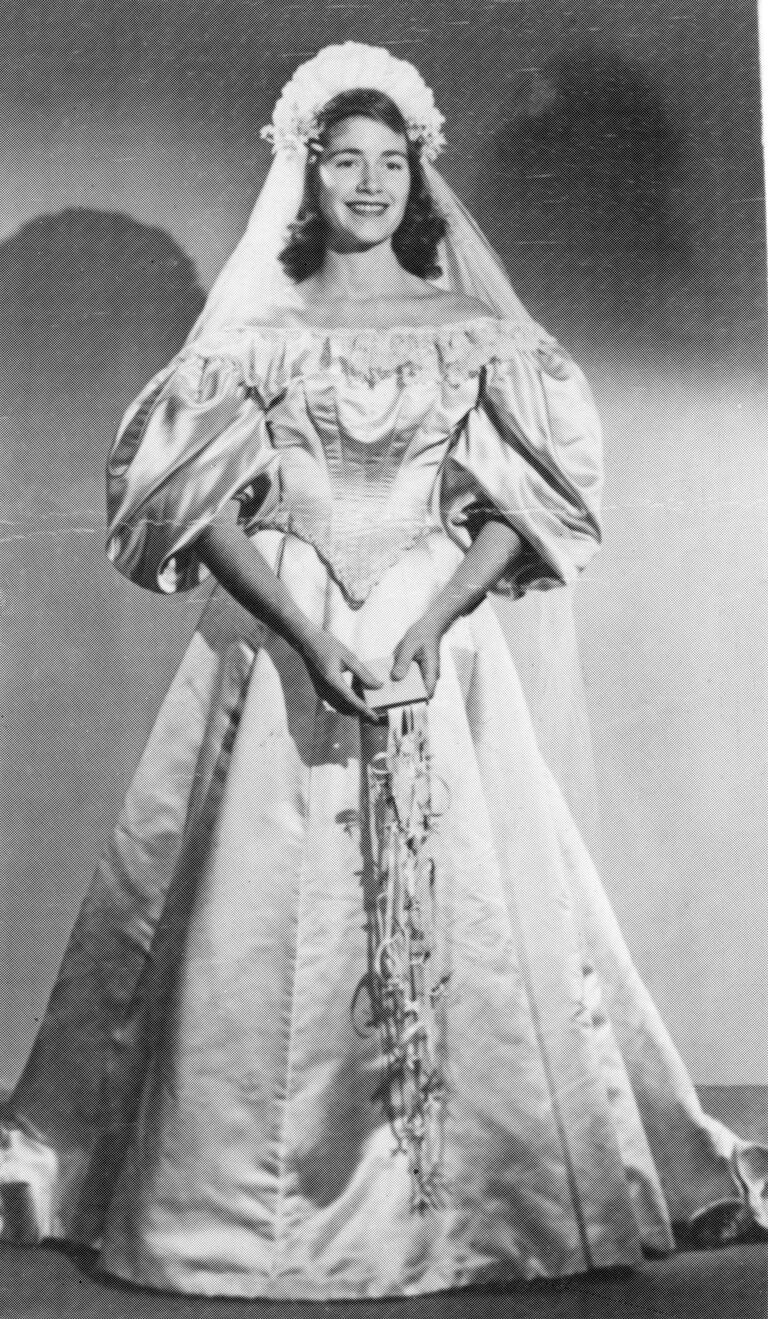 Virginia Woodruff MacConnell, October 13, 1948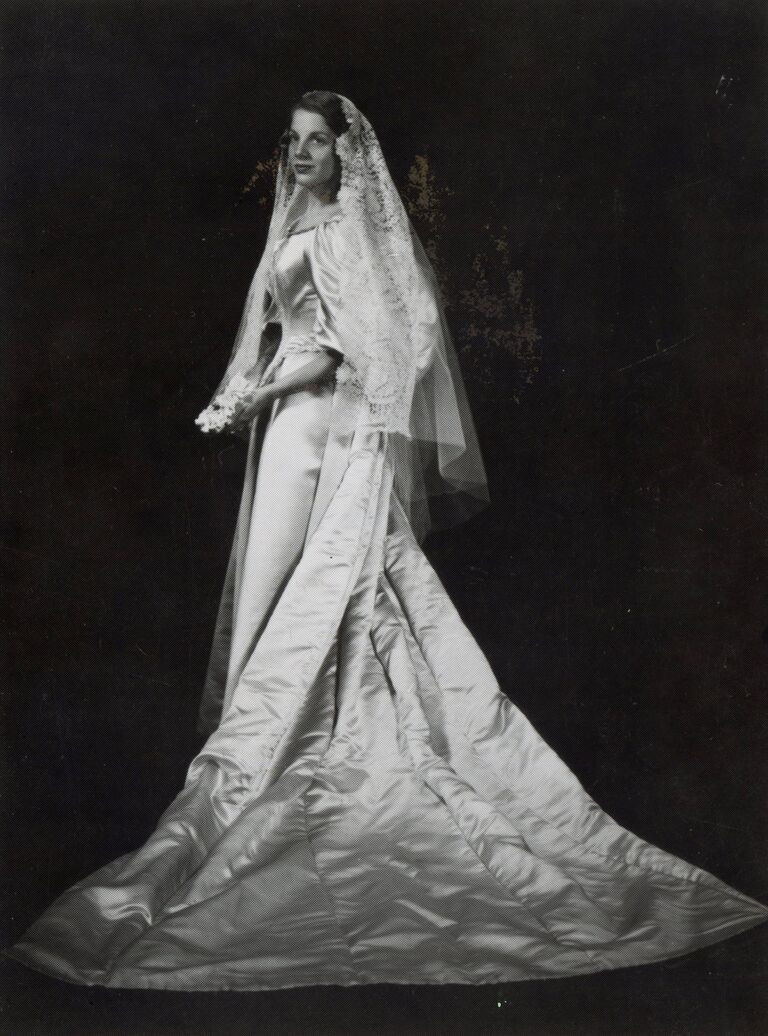 Sara Seiler Odgen, June 15, 1960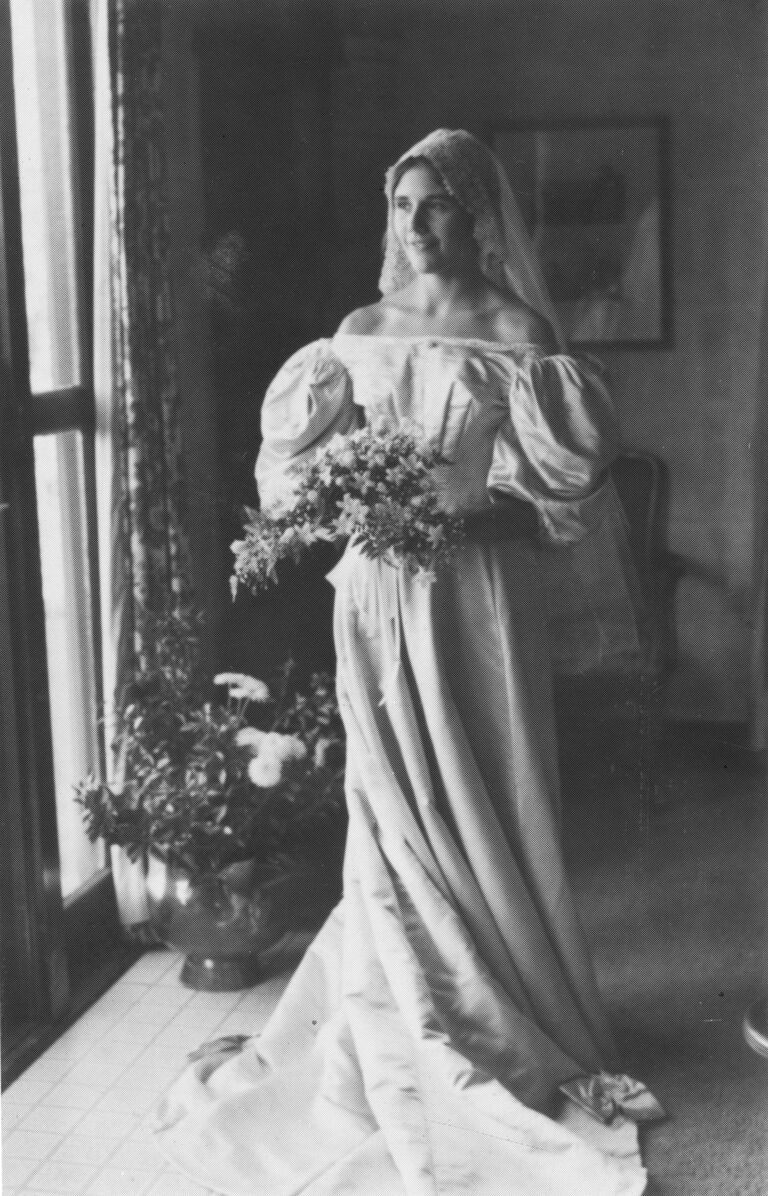 Laird MacConnell Hensler, October 16, 1976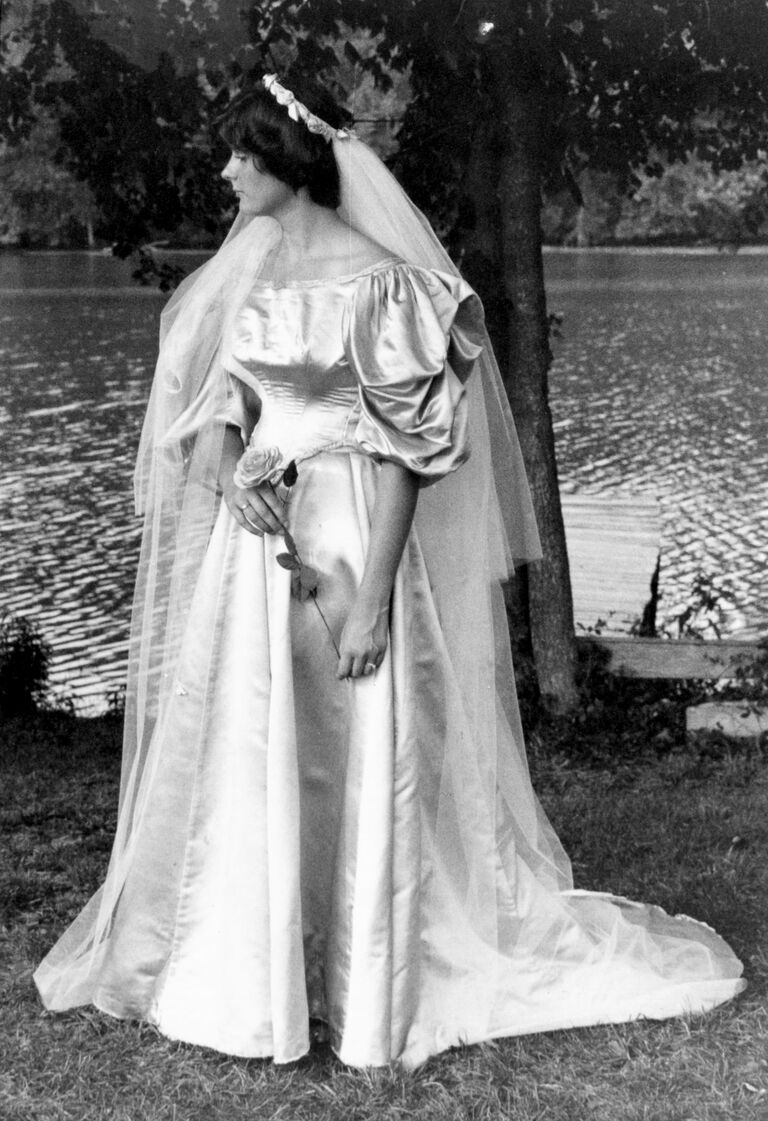 Leslie Kingston, August 6, 1977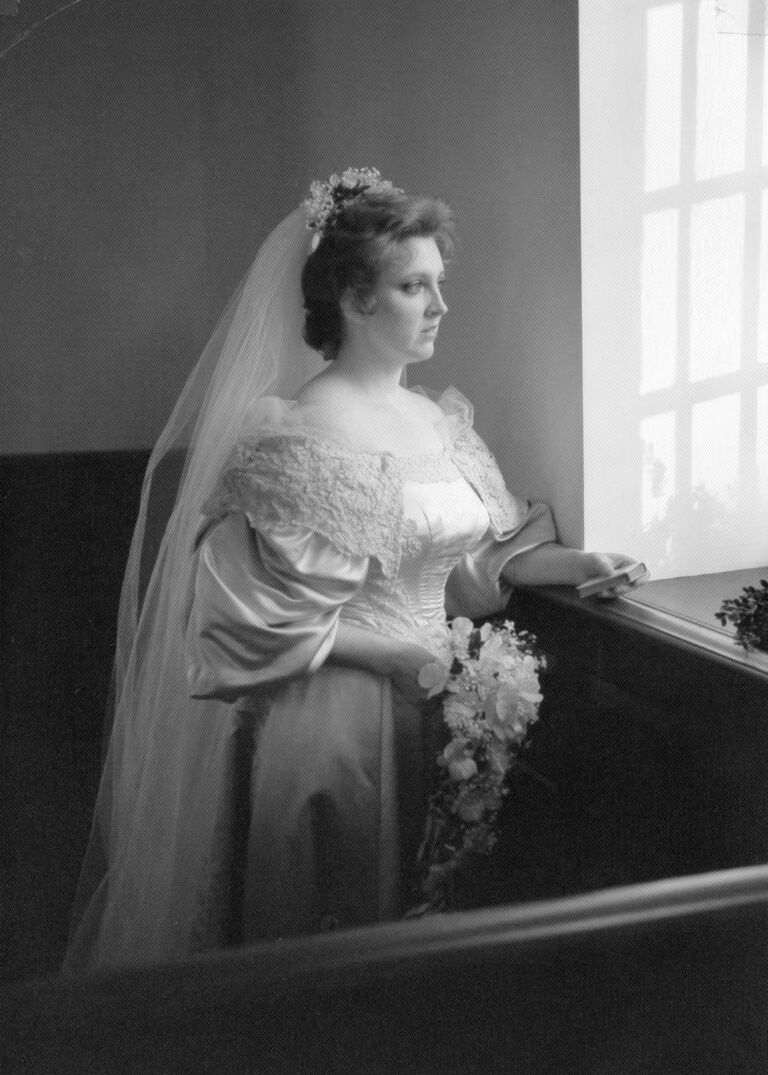 Janet Kearns Daigle, October 30, 1982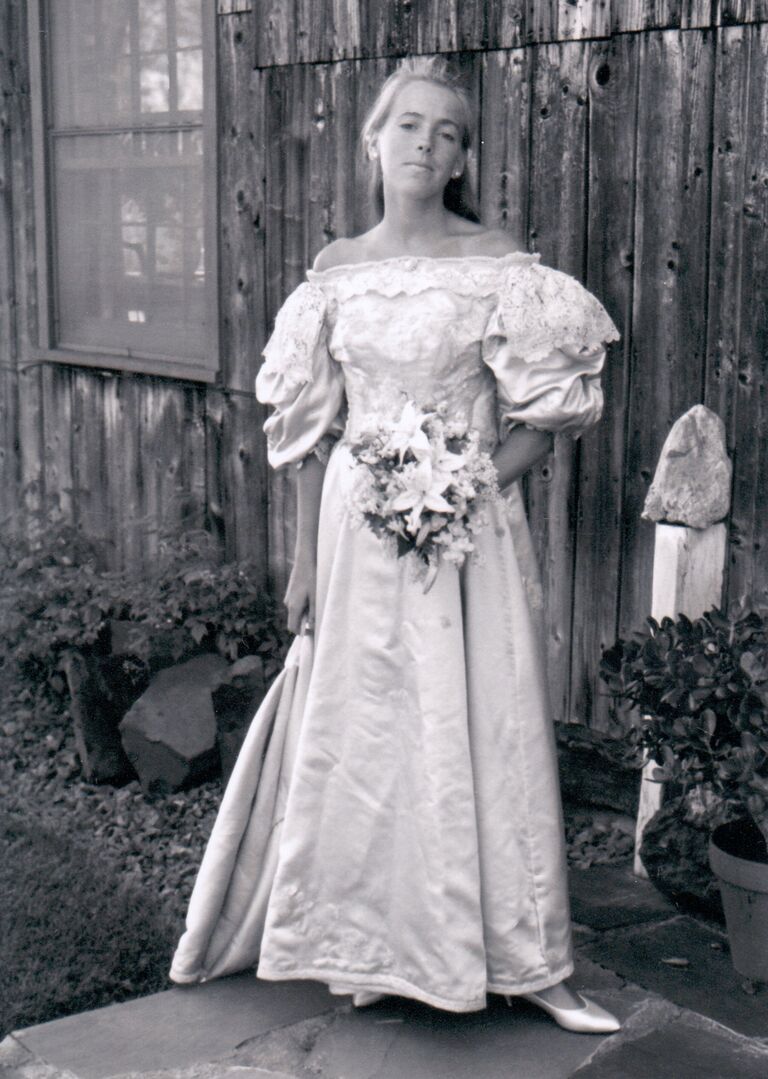 Jane Ogden Houston, June 2, 1986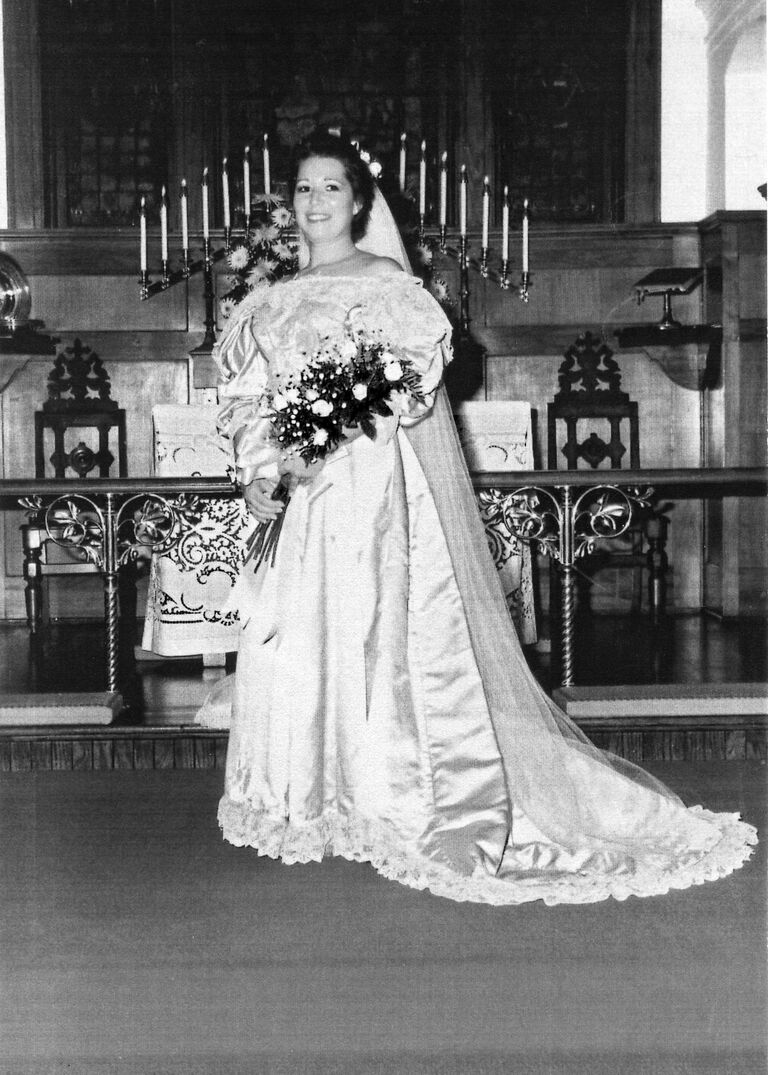 Virginia Kearns Stinnett, August 26, 1989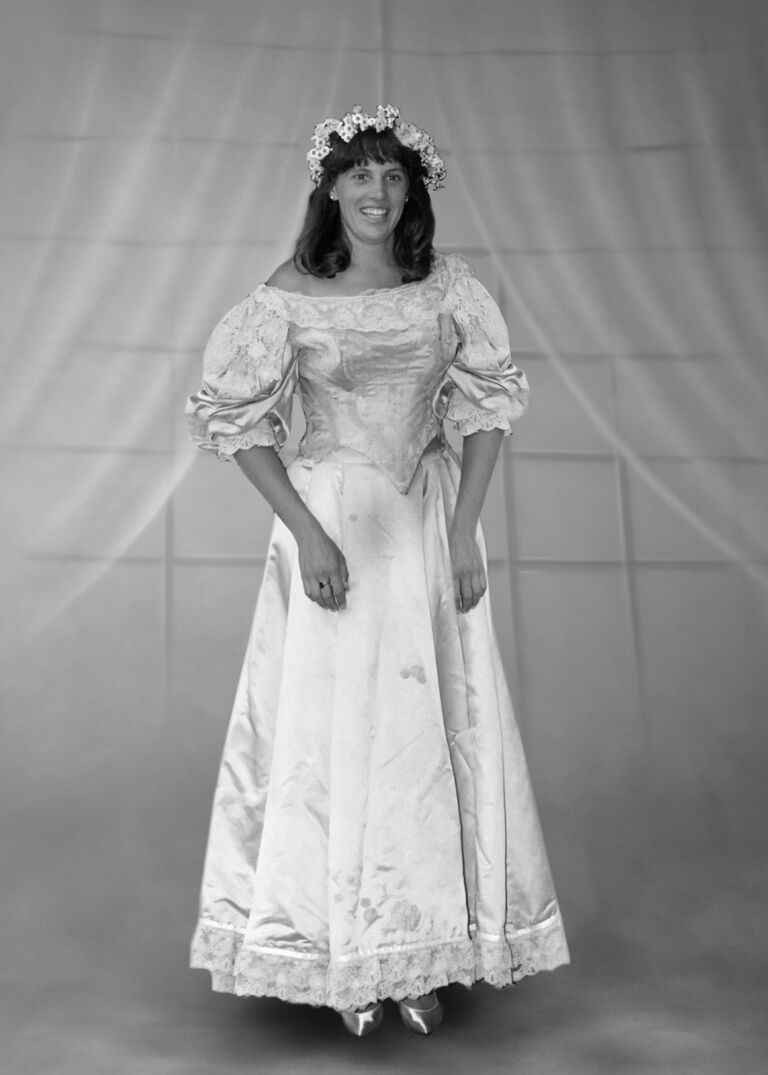 Ann Ogden Hausslien, July 4, 1991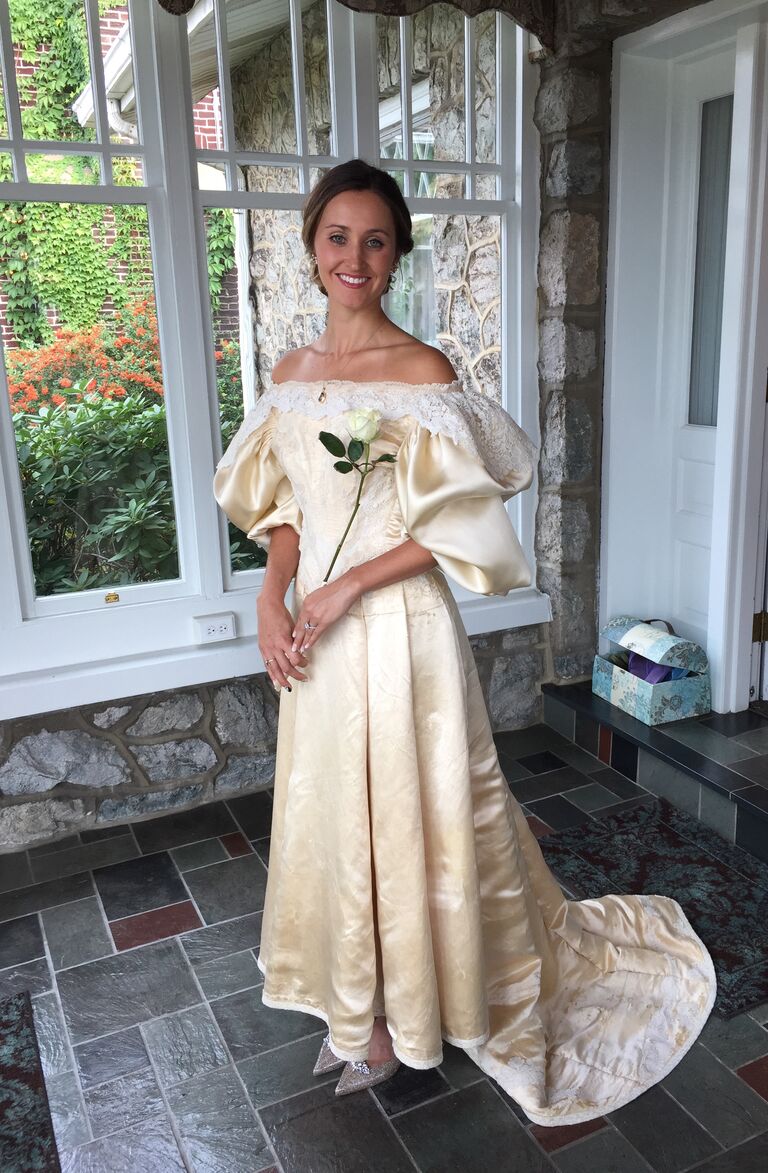 Abigail Kingston Curtis, October 17, 2015