32 Cocktail Dresses to Wear to All Your Weddings This Season
A classic cocktail dress is a staple of any woman's wardrobe and seems to become even more perfect once wedding season rolls around. We rounded up our favorite cocktail dresses for wedding guests.
by Kelli Acciardo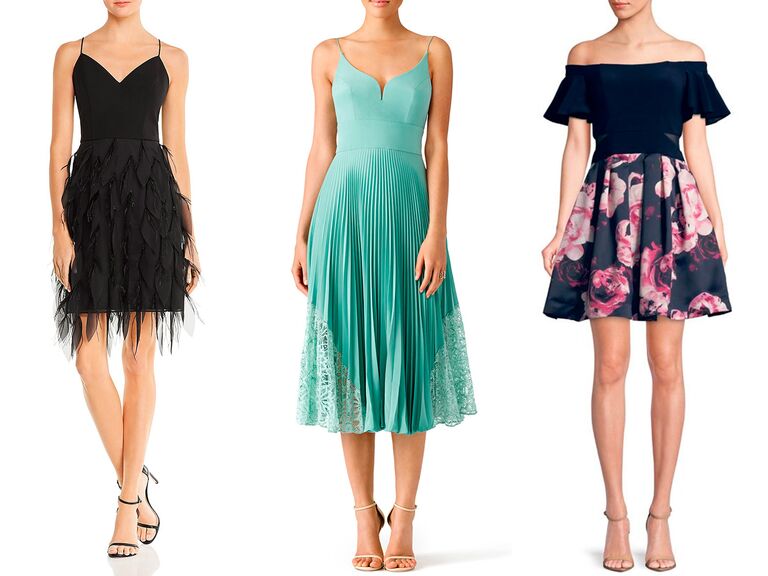 It's summertime—which means that wedding season is in full swing, and you've probably got a few save-the-dates hanging on your fridge. That also means you're going to need something to wear to each of these celebrations. We think a cocktail dress is a great choice for wedding attire—whether the wedding you're attending is formal or semiformal affair. We've picked out our favorite short, long, plus-size, embellished, modest, sexy and romantic options, below, plus some from RenttheRunway.com (it's got thousands of cocktail dresses perfect for weddings, that you can rent, wear, and return—without breaking the bank).
(And psst...through The Knot, couples can offer their guests a 20 percent discount code for Rent the Runway. Just head to your Wedding Website dashboard—or create one—to redeem.)