The Best Wedding Updo for Your Hair Type and Texture
Don't try to force your locks into an updo that just won't work—see below for tips and tricks for getting the perfect style for you!
Thin and Straight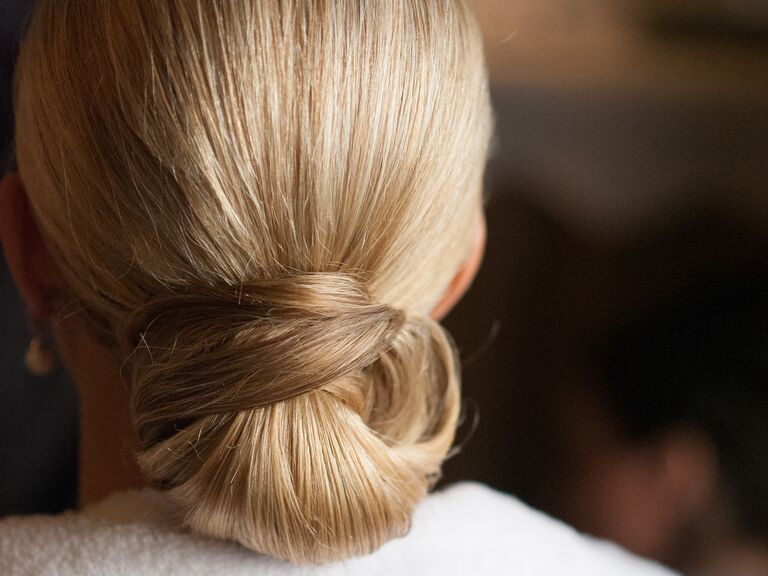 Your long, luscious locks may flow like silk—but that probably means that they can't hold a curl no matter how much hairspray you use. The trick is to not fight your hair's natural texture. A sleek, taut bun looks classic and elegant and you won't need to worry about hair touchups throughout the day.
Heavy and Coarse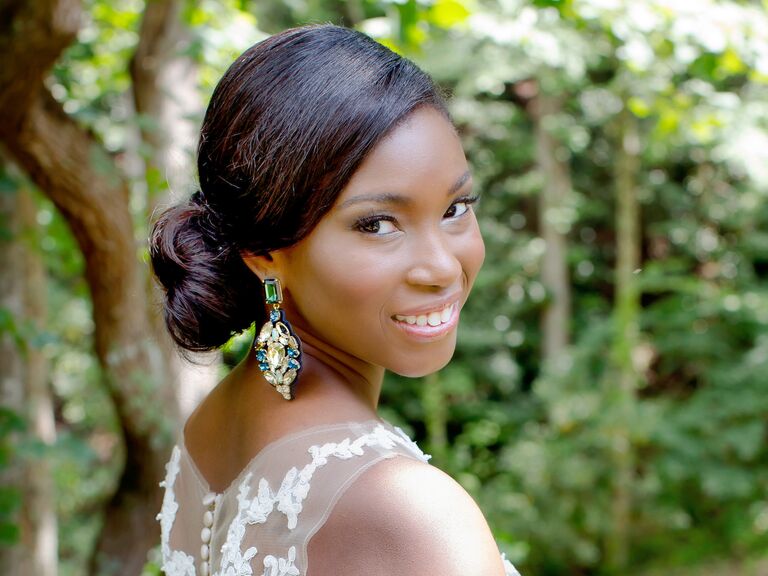 While you may have heard that dirty hair is easier to style on your wedding day because of grip and texture—this rule does not apply to your thick and curly mane. Treat your tresses to some TLC with a heavy conditioning mask the night before your wedding and then blow it out with a boar bristle round brush to distribute the oil from your scalp towards your drier ends. Detangling your hair makes pulling your locks into a sleek side chignon so much easier.
Short and Wavy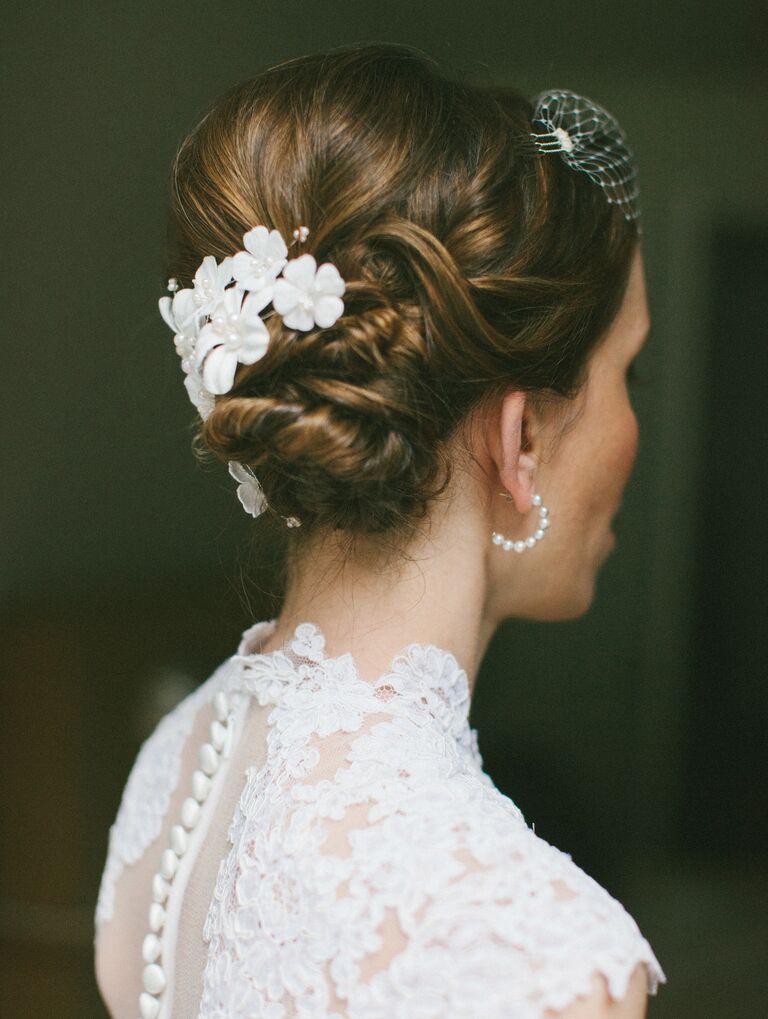 Is your hair shoulder length with a bit of natural texture? Then, you need a style that easily manages and hides all of your layers. Twisting sections of hair into a low chignon will work perfectly. Plus, if you want to let your hair down at the end of the night, you'll have instant beachy waves without the curling iron!
Fine and Super Curly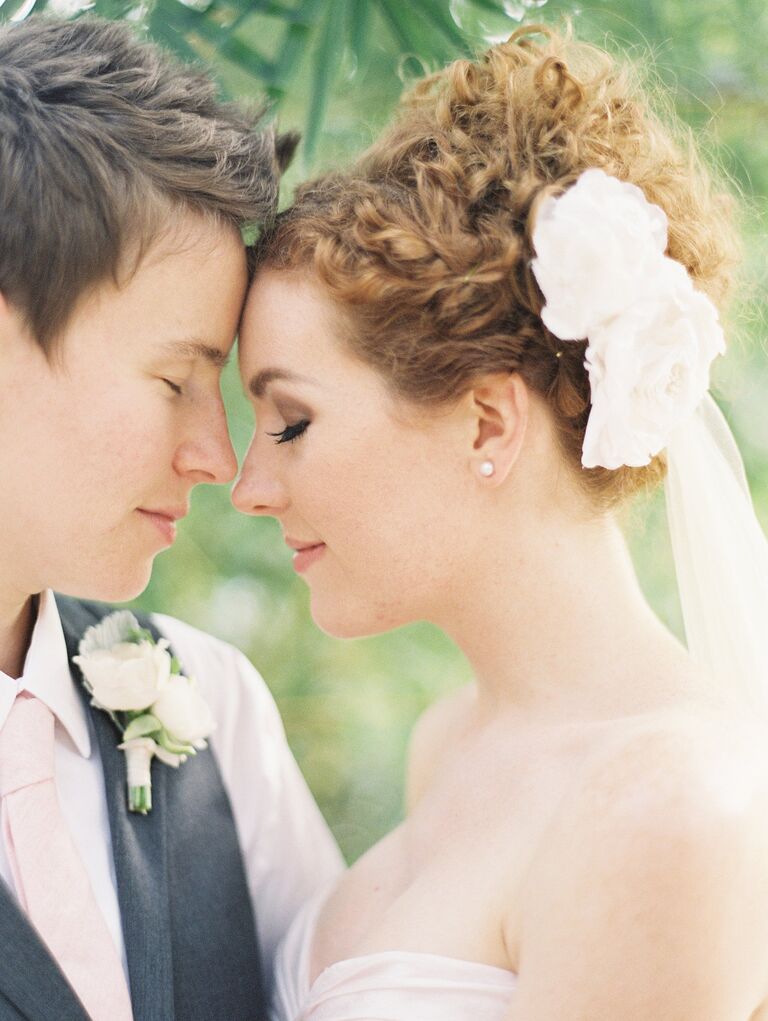 If you've rocked curly hair your entire life, then your wedding day is not the time to turn to the flat iron. Let your stylist work with your natural kinks to create a curly updo that sits on the top of your head. The most important thing to remember is to avoid touching or playing with your curls before you get to the salon because it will cause your hair to frizz: just use a diffuser to blow-dry your hair and you should be in the clear.
Thick and Curly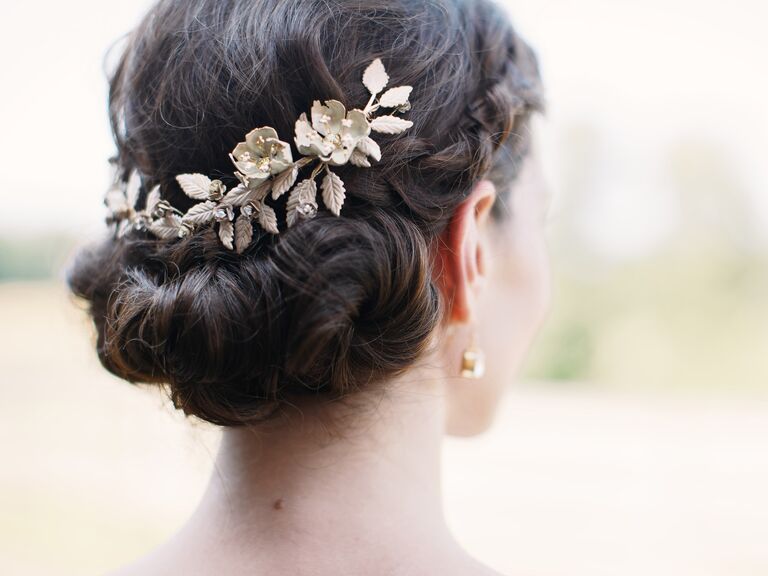 Separating your hair into sections makes thick and curly hair easier to manage and helps your bobby pins stay in place. Just twirl three sections of hair into low knots at the nape of your neck and then pin in place for an instantly chic updo you won't have to worry about falling out.