35 Wedding Hairstyles to Show Off Your Curly Hair
Embrace your gorgeous natural texture.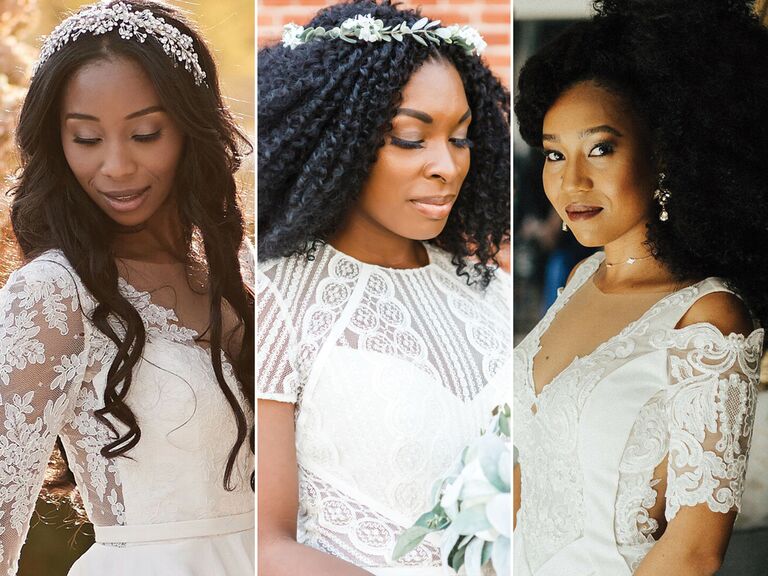 VANESSA JOY PHOTOGRAPHY,K&CO. PHOTOGRAPHY,HEIRLUME PHOTOGRAPHY
While many to-be-weds need products and hot tools (and loads of hair spray) for a bombshell blowout, naturally curly-haired to-be-weds don't. Use your gorgeous texture to your advantage by rocking a stunning curly wedding hairstyle on the big day. There are so many different ways to wear your curls on your wedding day: Wrap your tresses up into a pretty low bun or let your waves run wild. Whatever you decide, work with a professional hairstylist to ensure your hair stays put all day long. They'll know all the best products to use to prep your hair so it remains smooth and frizz-free. Plus, they'll expertly pin your curls in place so you can enjoy the day without worry.
Curling your straight hair for the wedding? We have styles to inspire your look too! Check out our 35 favorite ways to style curly (or curled!) hair.
Long Curly Hairstyles For Your Wedding
Let your long locks shine. Use your length to your advantage by rocking one of these 16 long curly hairstyles for your wedding.
Since your hair is naturally textured, it's more likely to hold curls better. Use an oversized curling wand to achieve loose waves, and then accessorize with a beaded headband.
If you're hoping to wear a wedding updo, consider this chic style. Create a center part and then sweep your natural curls back into a sleek low bun.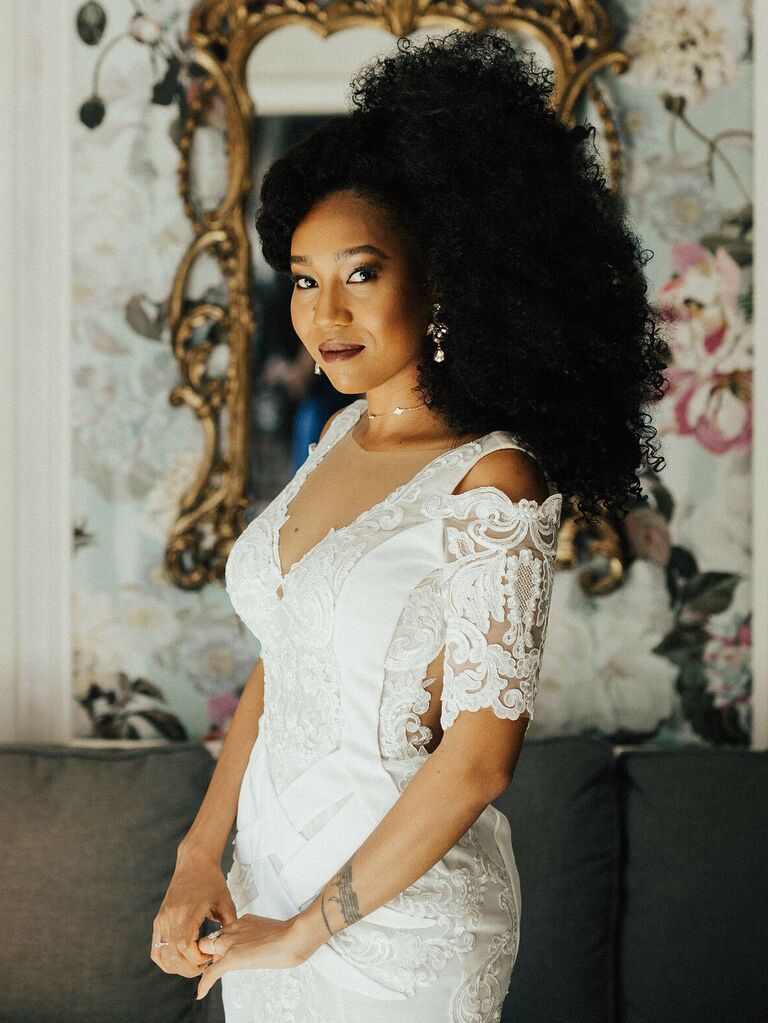 Show off your length and hair texture with this unique curly wedding hairstyle. Twist your hair up into a side ponytail and top it off with a sparkly hairpiece.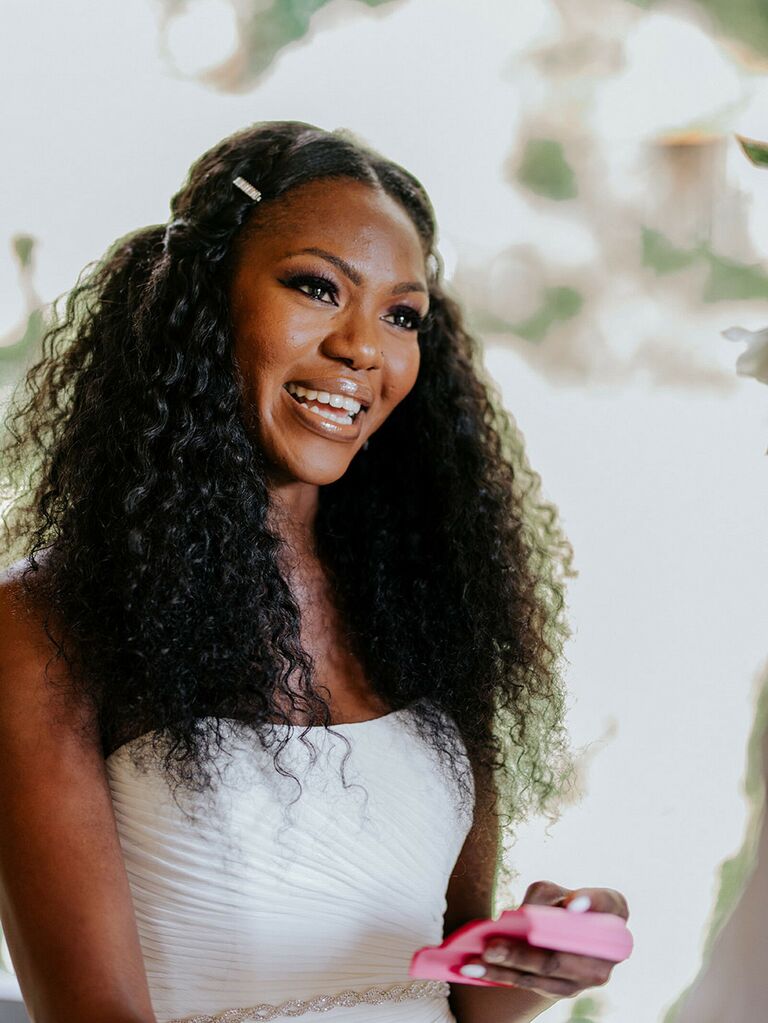 For an on-trend curly wedding hairstyle, pin the sides of your hair back with sparkly clips. Finish off the look by running oil through the ends for extra shine.
This curly wedding updo will show off your gorgeous wedding eye makeup. Accessorize with a sparkly hair pin and a veil for an extra-romantic vibe.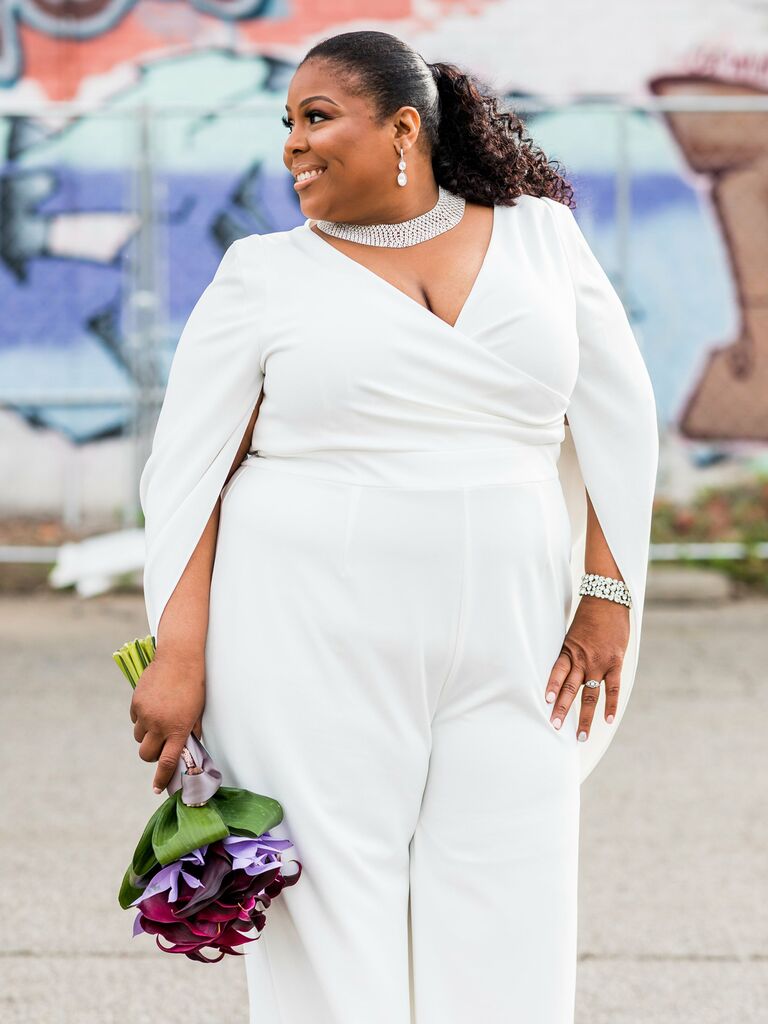 We love this curly wedding hairstyle because it's pretty and practical. Slicking your hair into a ponytail means you won't have to worry about frizz or pesky flyaways.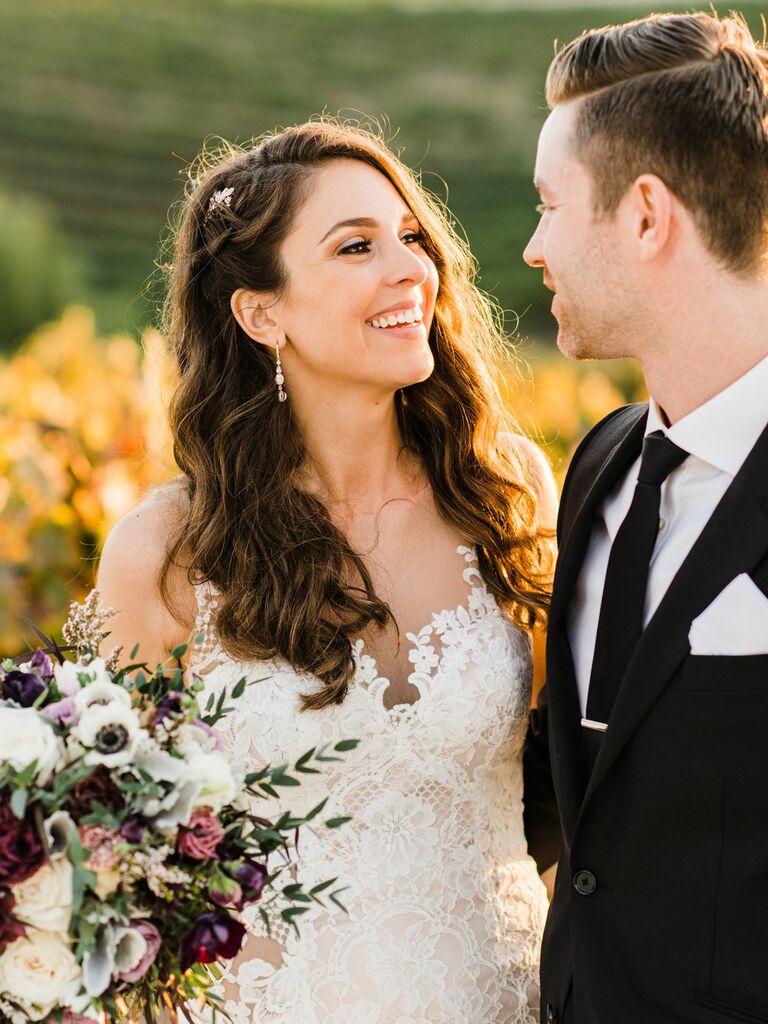 You don't need to have perfectly-polished curls for your wedding day. In fact, slightly messy waves look effortlessly gorgeous.
Your natural curls will add texture to any updo, but especially this one. Roll your curls up and over into a pretty twist.
Find your kind of venue
From barns to ballrooms, discover reception venues that feel like you.
If you have naturally wavy hair, lean into that. Blow your hair out into big, loose curls for a stunning curly wedding hairstyle.
We love this style because you can achieve it with or without hot tools. Braid the top half of your hair back and let your curls shine.
Dreaming of a vintage wedding hairstyle? Rock gorgeous S-shaped curls for a retro look.
Draw extra attention to your hair with a bright hair color. Work with your hairstylist to ensure your hair's hue is picture-perfect by the wedding.
Rock your ringlets, but add a touch of romance. Pin half of your long hair back (leaving two pieces out in front) and add a sparkly hair barrette in the back.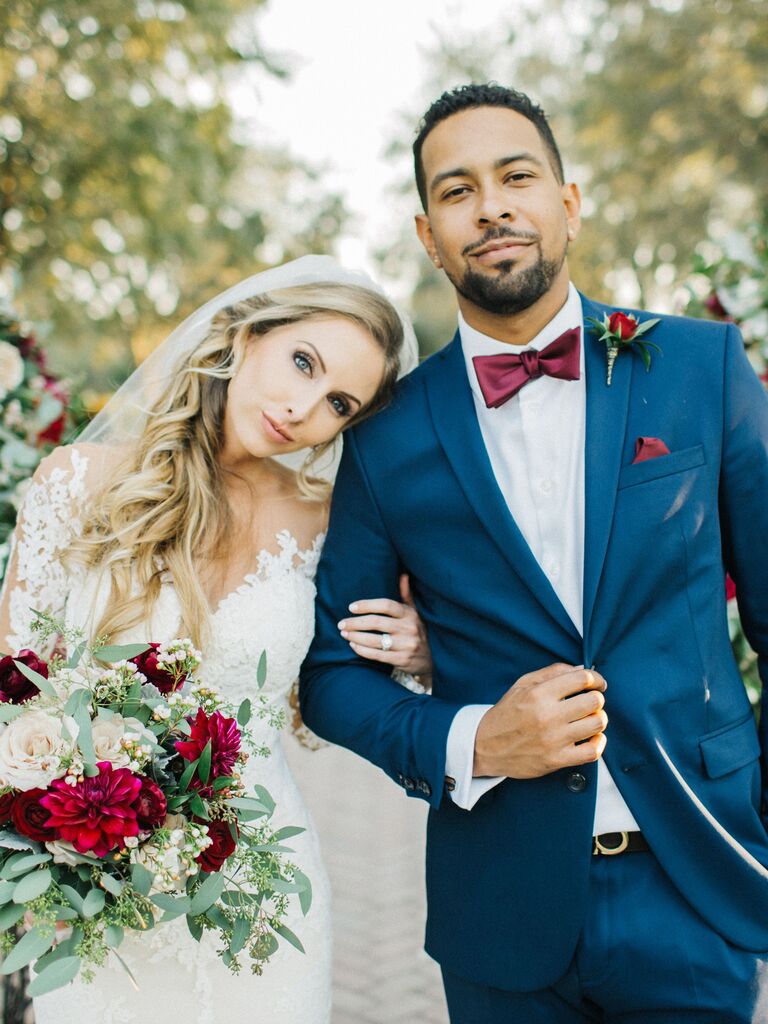 Curly hair is so naturally gorgeous, you don't need to do much to it. Pin it to one side and top with a veil for a simple, elegant style.
Or, simply let your curls flow freely. For a laid-back look, create a center part and add a veil.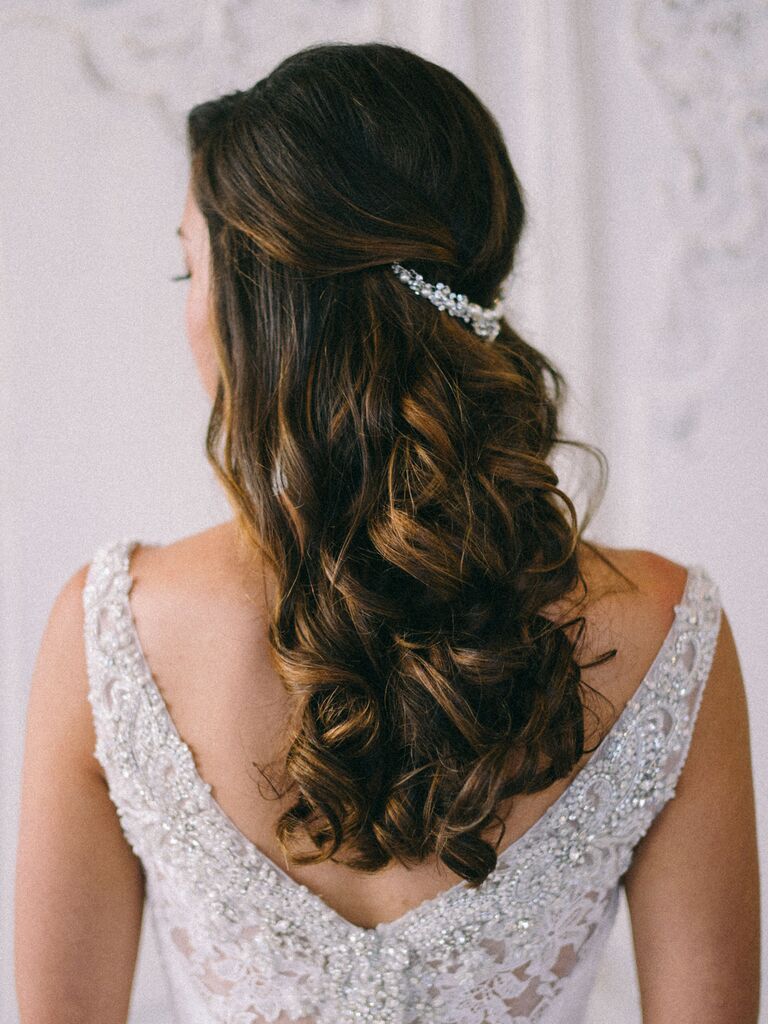 Calling all Bridgerton fans. Pin half of your hair back with a sparkly barrette for a regency-inspired style. Psst: Get the look with our shoppable guide of wedding hairpieces.
Curly Wedding Hairstyles For Medium-Length Hair
If you have medium-length curls, your wedding hairstyle options are endless. Go for an elegant updo or rock a boho-inspired flower crown.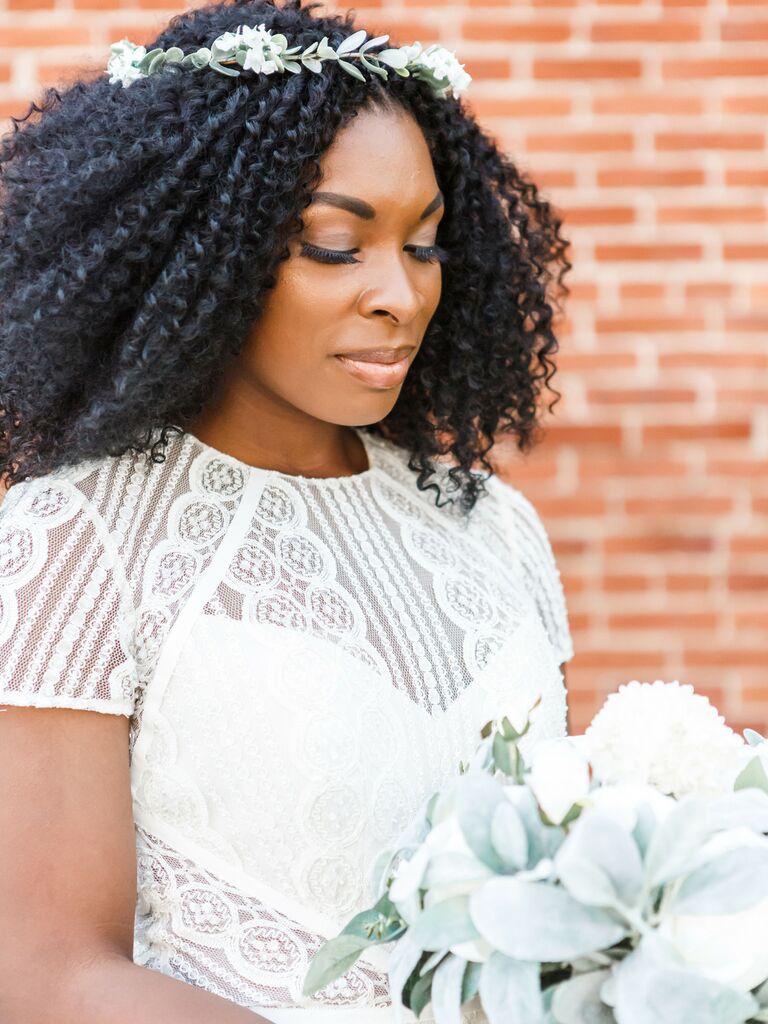 Let your curls steal the spotlight. Top your natural curls with a delicate flower crown made of greens for a fresh take on the popular trend.
Twist your hair back into a classic updo. Add bright flowers for a fun pop of color.
For an effortlessly chic vibe, pull your natural waves back into a low, loose ponytail.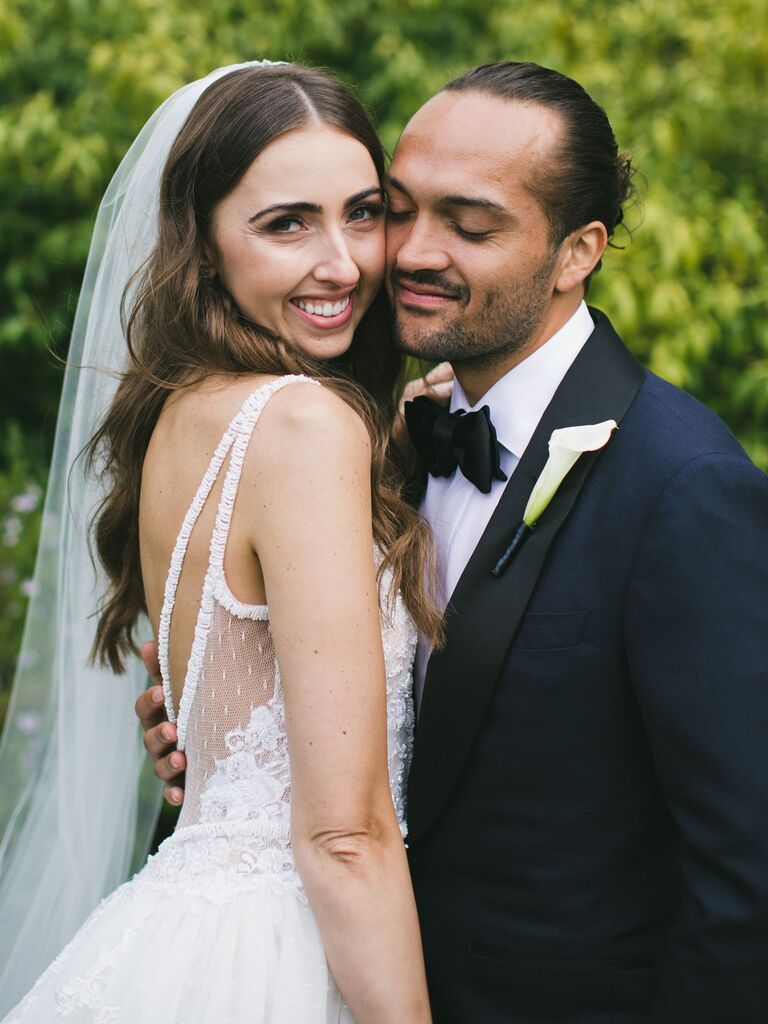 We love this curly wedding hairstyle because it's the perfect combination of classic and modern. Part your hair down the middle, tuck the fronts behind your ears and then top with a veil.
We're swooning over this romantic curly wedding hairstyle. Use rollers or a hot tool to create oversized ringlets, and then sweep the front over to one side.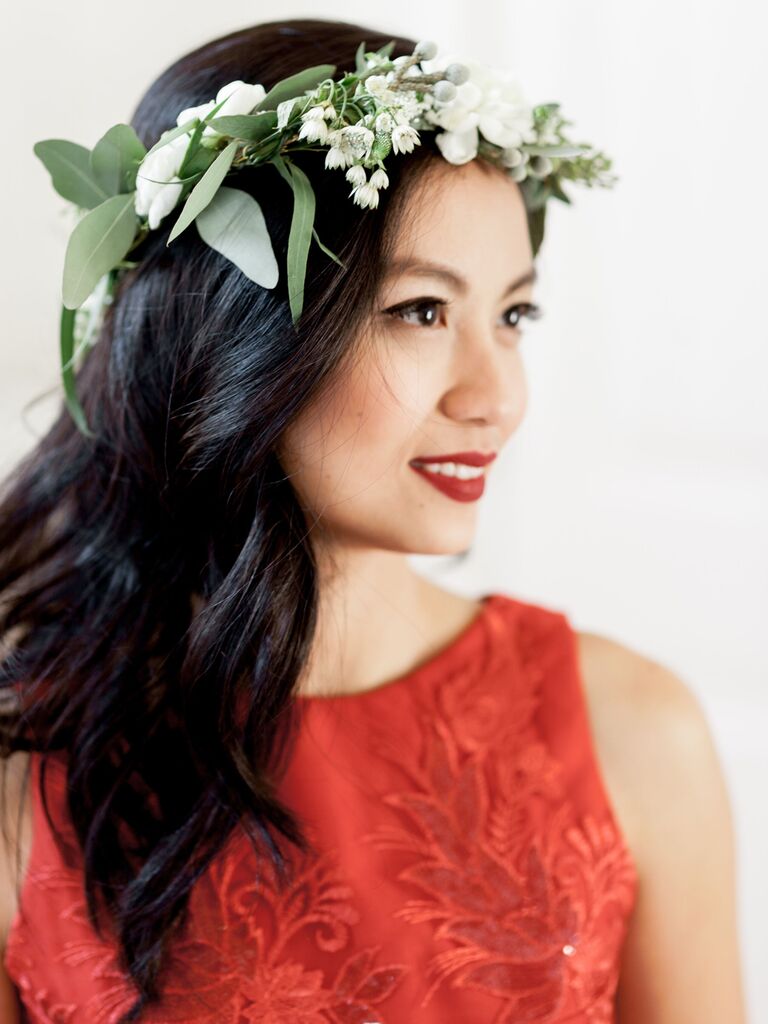 For the ultimate boho curly wedding hairstyle, rock loose waves and a flower crown.
Prefer to keep it simple? Elevate your natural waves with a bit of smoothing serum for an effortlessly gorgeous look.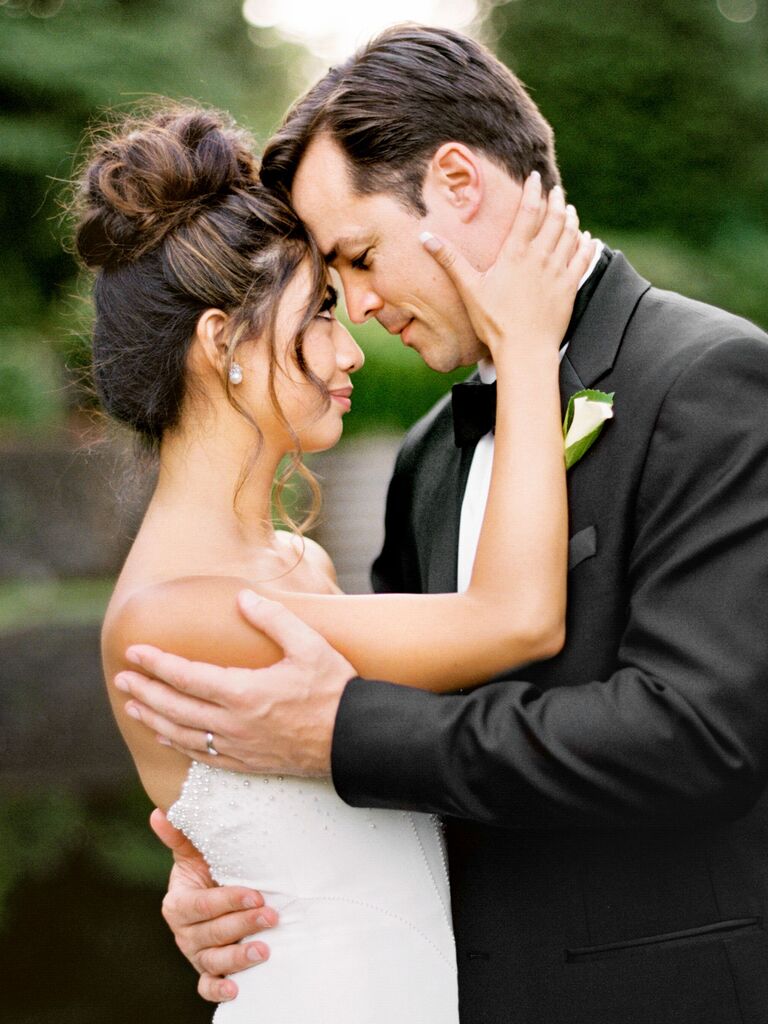 Use your curls to create a textured topknot that will look stunning with any wedding day outfit.
Loosely braid your curls, and then add sparkly hair pins for a curly wedding hairstyle that's equal parts boho and glam.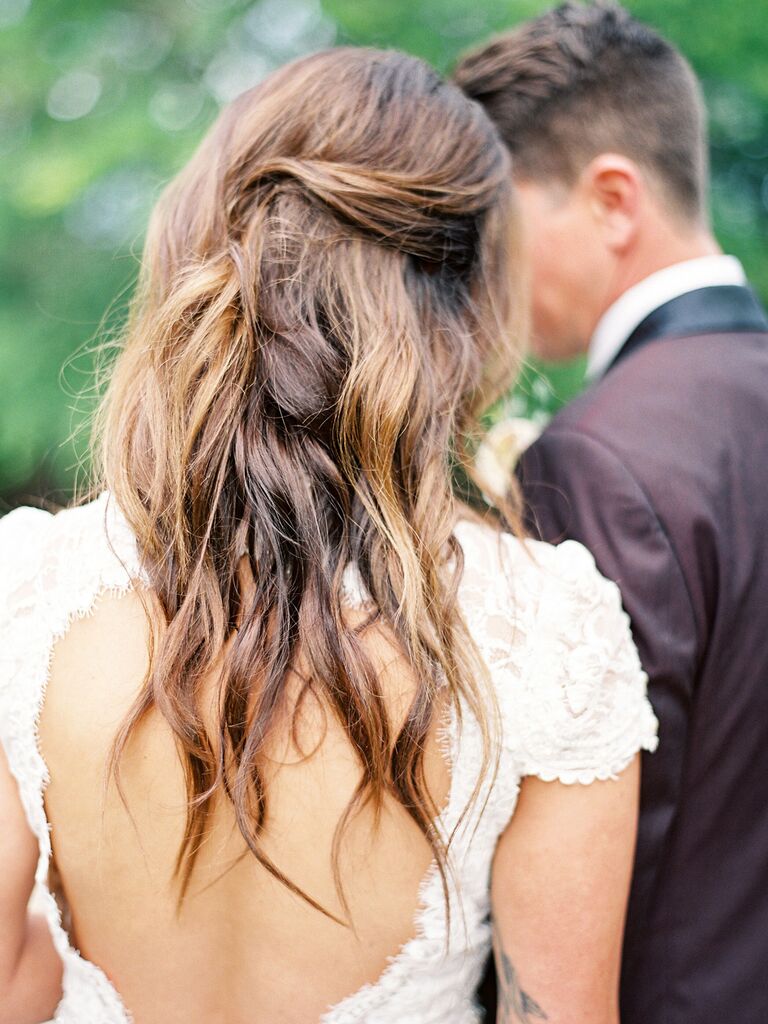 Elevate your natural hair by styling a few pieces with a curling iron. Then, brush it all out with your fingers and pin back one side.
Short Curly Wedding Hair
Just because you have short hair doesn't mean your wedding hairstyle options are limited. You can still wear your hair down, half-up or all the way up.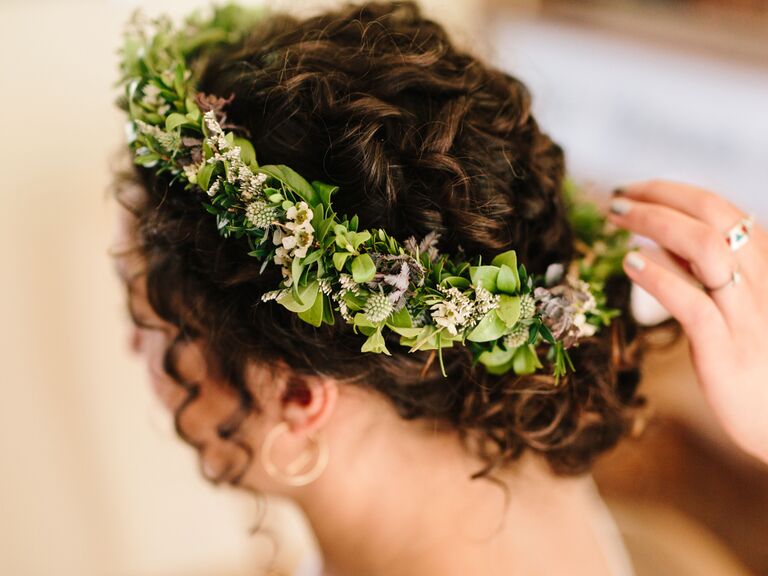 Twist your tresses up into a low side bun and top with a unique flower crown (like this one made of greens and wildflowers).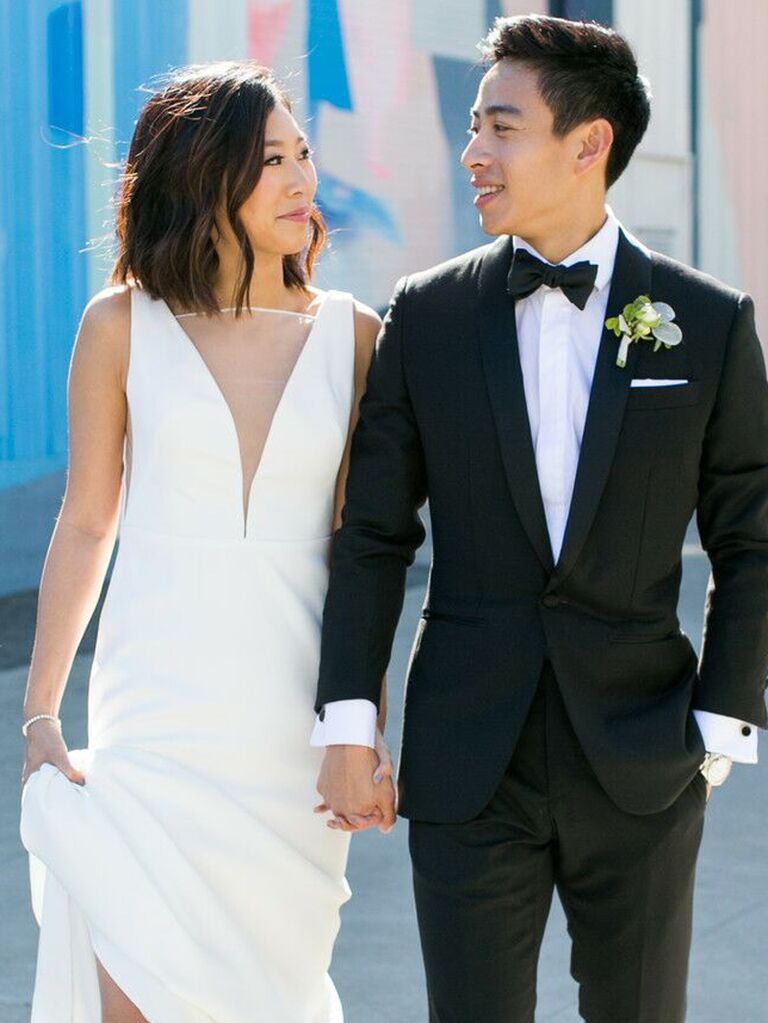 Show off your laid-back personality with these loose waves. Add a slight side part for a romantic touch.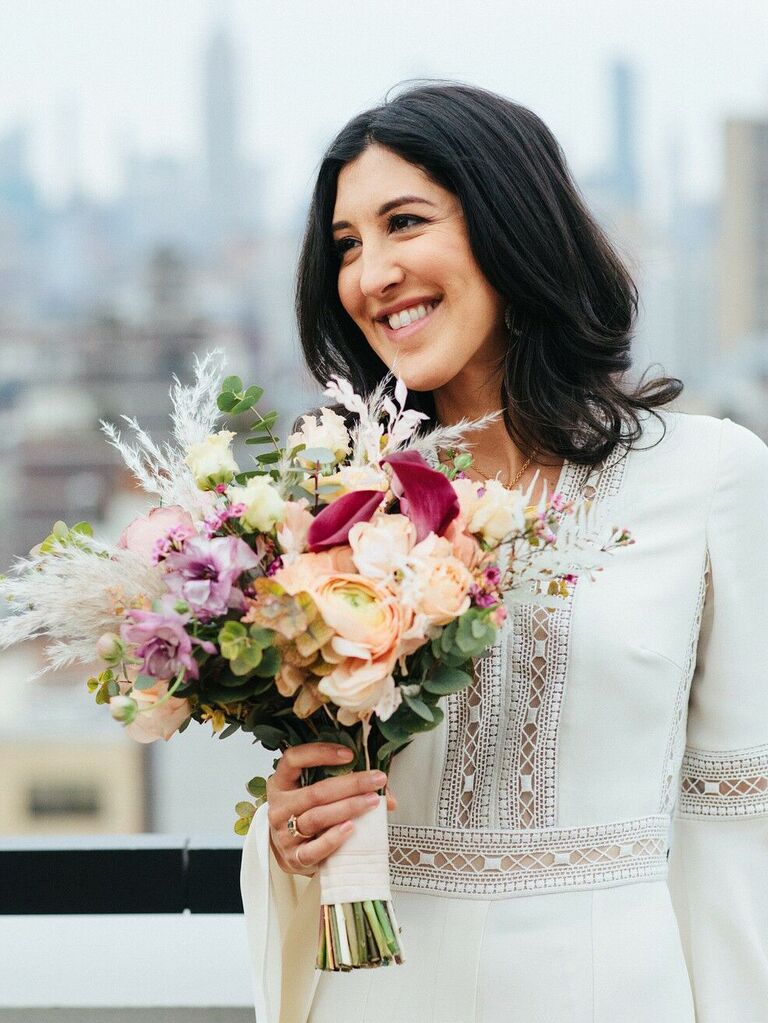 Seventies-inspired hairstyles are a massive wedding hair trend of 2021. Get the look by parting your hair down the middle and creating extra-large, brushed out curls.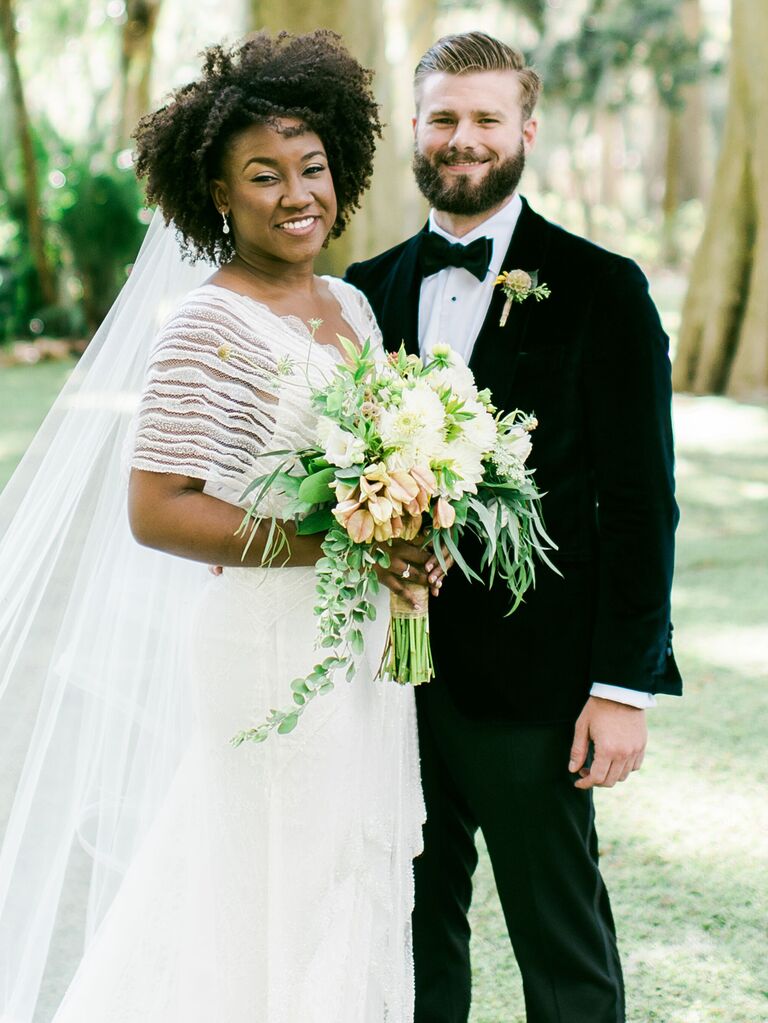 Flaunt your natural beauty on your wedding day. Top your curls with a veil for a low-maintenance wedding style that's absolutely gorgeous.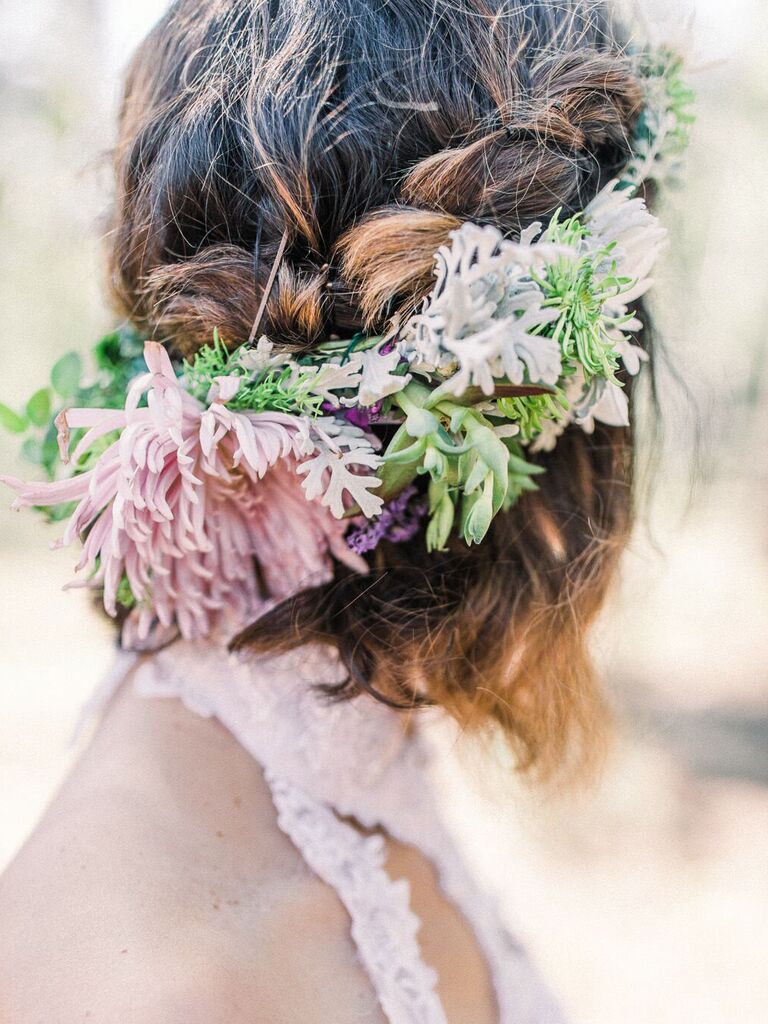 You can still rock a braided half-up style with short, curly hair. Case in point: This stunning hairdo we're obsessed with.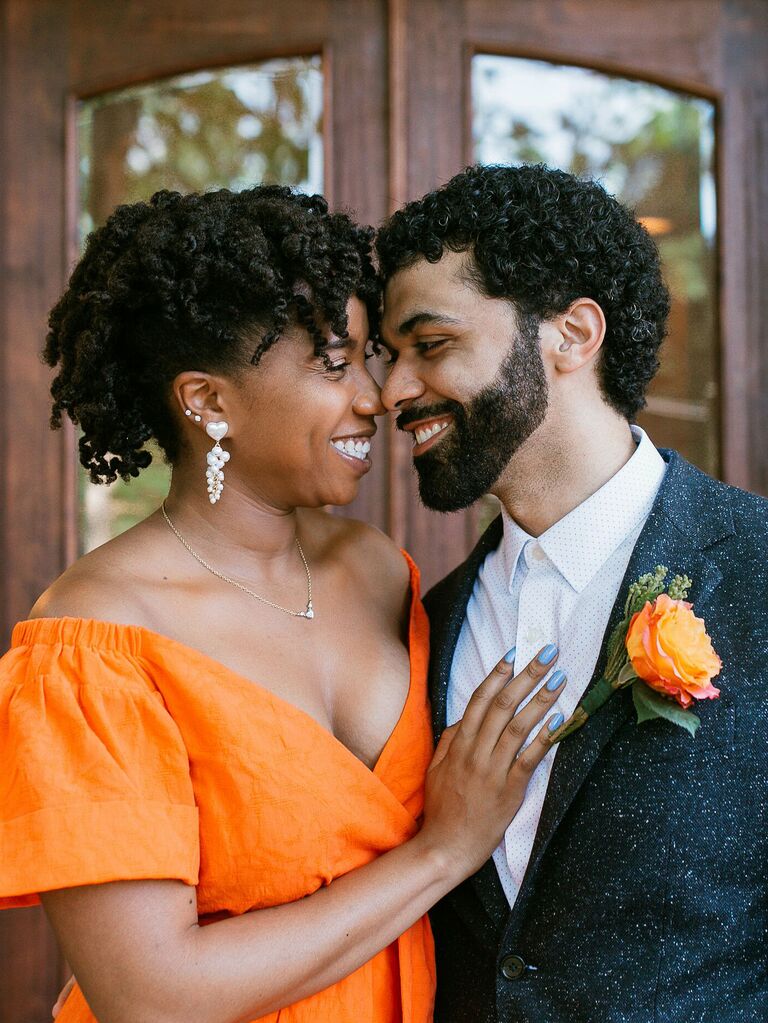 Pin the sides of your hair back for extra volume (read: extra drama) on top.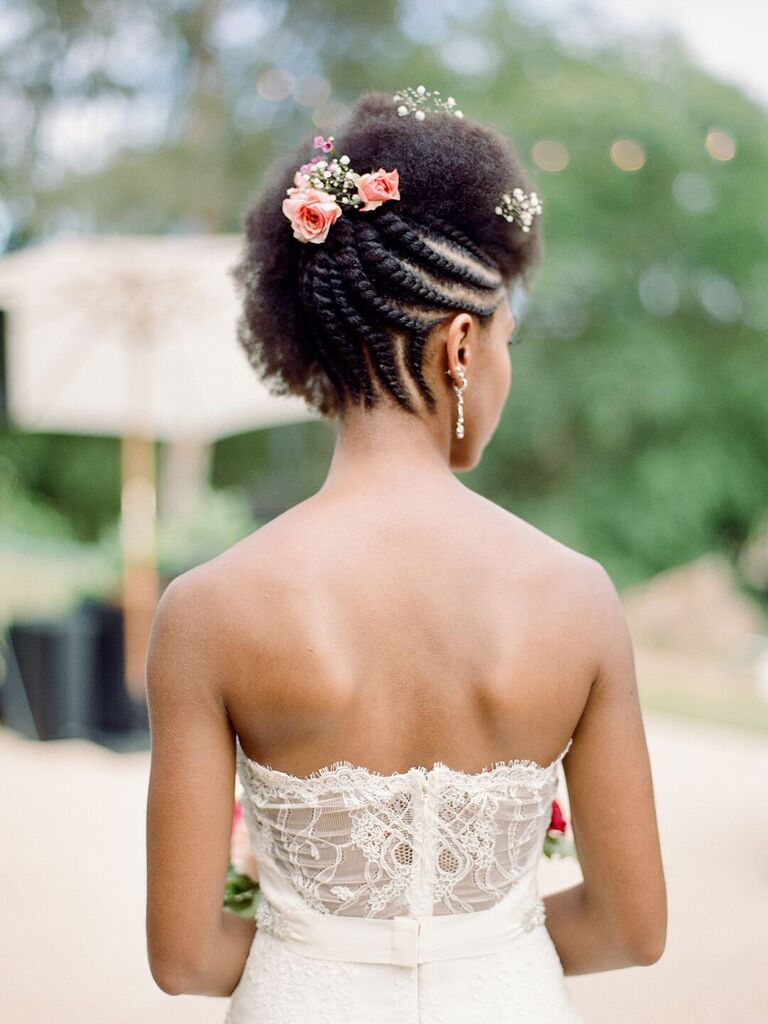 We love this creative wedding hairstyle. Braid the bottom of your hair into a curly updo. Add flowers for a sweet touch.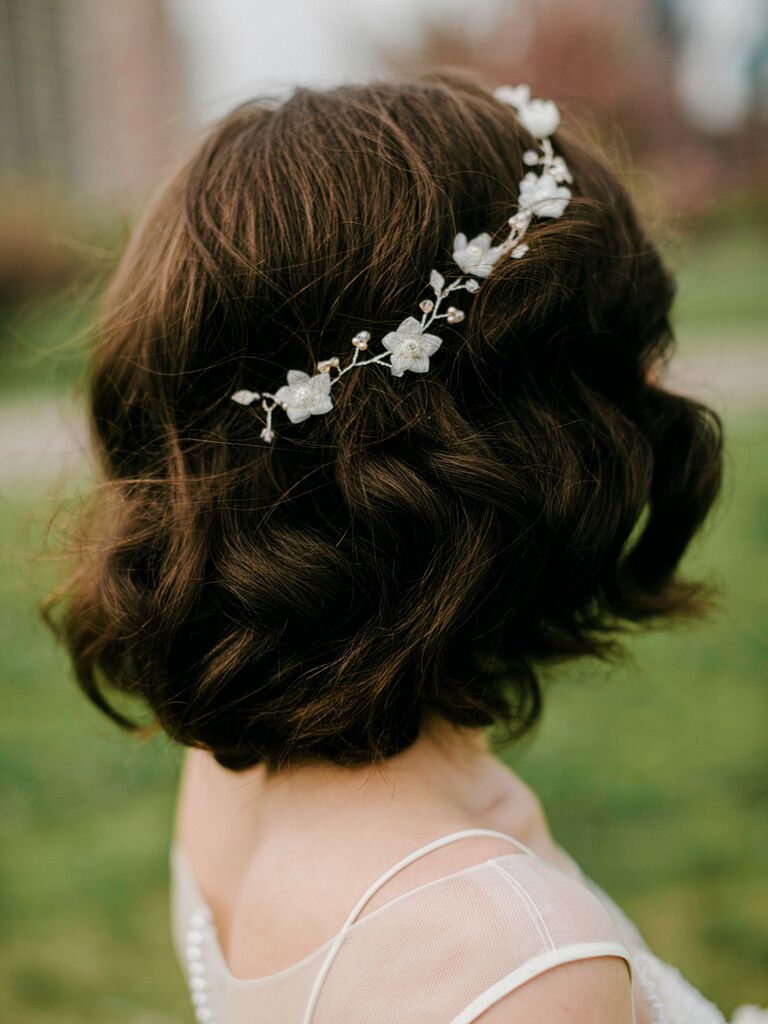 We love this retro curly wedding hairstyle. Have your stylist create s-shaped curls and then top them with a delicate headband.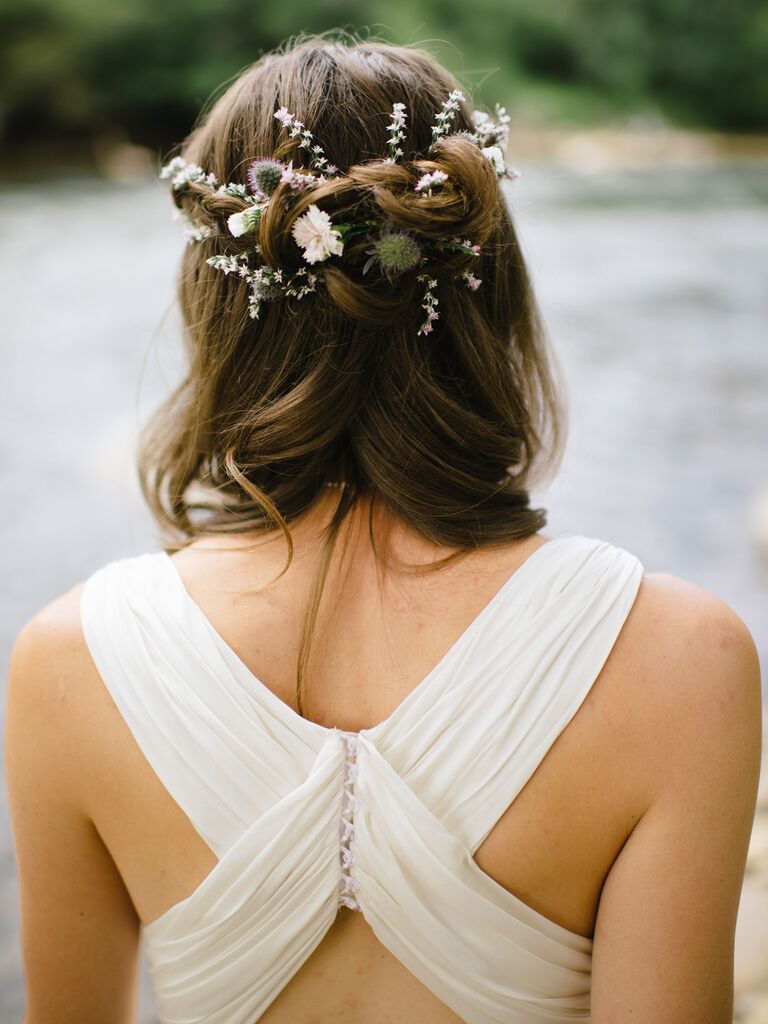 This braided half-up hairstyle is perfect for free-spirited to-be-weds. Add in wildflowers and greens for a boho-chic wedding look.