Cute (and Comfortable) Walking Shoes to Pack for Your Honeymoon
We're here to bless your sole(s).
Photos, left to right: Anthropologie, Adidas
We have included third party products to help you navigate and enjoy life's biggest moments. Purchases made through links on this page may earn us a commission.
Picture this: It's day four of your honeymoon in Europe. You've got a busy itinerary of sightseeing ahead of you, but your feet are. . .blistered and aching. Uh oh—looks like someone forgot to pack their cute comfortable walking shoes. Let's hope your new spouse is feeling romantic enough to carry you down the cobblestone streets.
Seriously, don't fall victim to a fashion faux pas on your honeymoon. Instead, be prepared with a pair of shoes that are equal parts cute and comfortable (Yes, you can have both). Whether you're looking for sneakers, sandals or flats, there are plenty of stylish options designed for all-day comfort. Keep reading to discover some of the most comfortable walking shoes to add to your honeymoon packing list. Then, check out our guide on where to buy honeymoon attire to find a fit to match your new kicks.
In this article…
What To Look For In Cute Comfortable Walking Shoes
Before we reveal what the best shoes for travel are, we have to talk about what makes them top notch. Spoiler alert: The most comfortable shoes for walking typically have these four features:
Cushioned Sole: A soft, cushioned sole is key to comfort on your feet for long lengths of time. For most pairs, thel uxury comes over time as you break them in, but don't fret, we have recs that don't require breaking in. We've even got a few options with memory foam soles, because we take your comfort very seriously.
Arch Support: Shoes with arch support are known to reduce pain not only on your feet, but also in your knees, hips and back. Choosing the right pair is a decision your whole body will thank you for.
Traction: Whether you'll be encountering rain, snow or sand at your honeymoon destination, you'll need a pair of shoes with solid traction. Thankfully, you won't have to sacrifice style. Many of our shoppable options were designed with a variety of terrains in mind.
Ankle Strap: If you're planning on wearing sandals during your trip, we recommend opting for a pair with a secure ankle strap. Not only can they help provide stability while walking, but ankle straps are also known to aid with posture.
The Best Cute Comfortable Walking Shoes for Travel
Trust us: Your packing list isn't complete without a pair of comfortable walking shoes. Lucky for you, we've rounded up some of the best shoes for travel. Keep reading to browse our shoppable picks, plus reviews from real customers.
New Balance CT302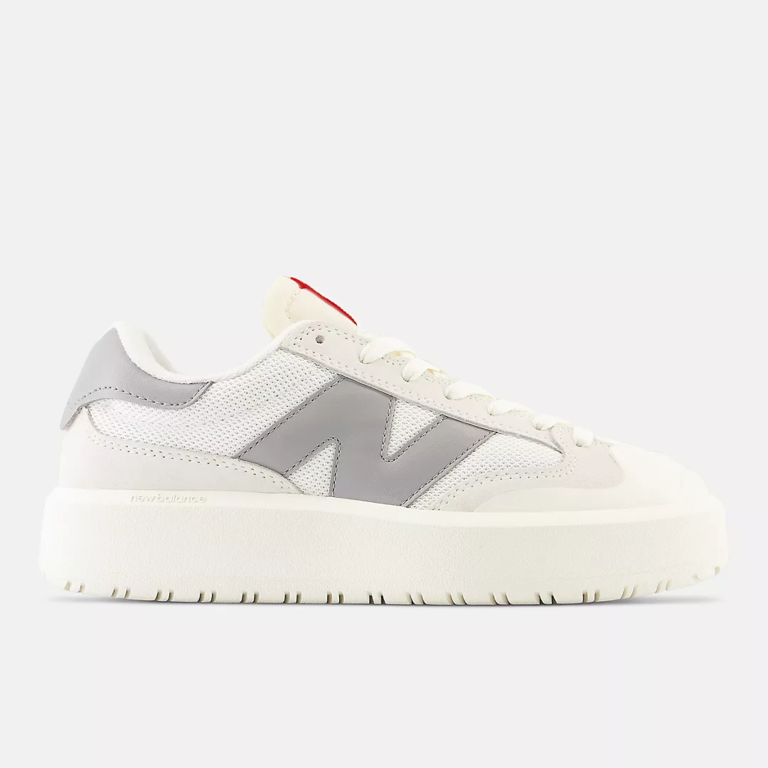 Believe me when I say these shoes feel like a hug for your feet. I've been wearing my CT302's practically everyday for the past two years now, and they're the first thing I pack whenever I'm heading out on a trip. I also *love* that their chunky sole gives me a bit of height, because at five feet tall, I can definitely use it.
Size range: M4/W5.5 - M11.5/W13 | Colors: 4 | Product highlights: Chunky Sole Adds Height
Review Spotlight: "Other than these, I've never been able to find a casual shoe that I can wear for hours that don't hurt my feet. I have a wider foot and these are good for that. They're pretty well cushioned and don't cause any rubbing on the sides of your feet."
Reef Vista Hi Buckle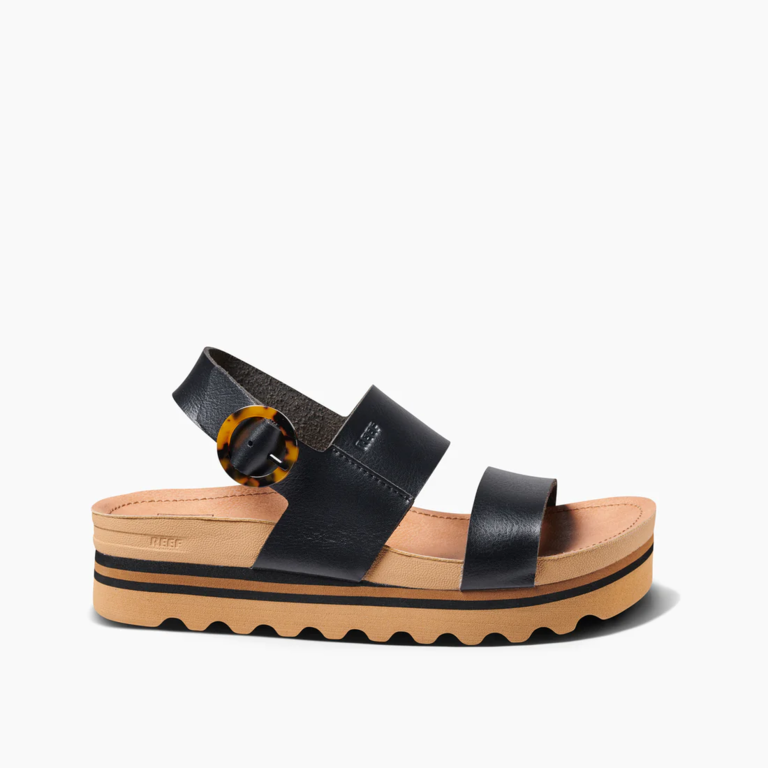 Here's another pair that have been on repeat in my own wardrobe. What I love most about these is that they're comfortable enough for exploring during the day, and dressy enough to wear out for the evening. In my opinion, these are a must-have if you're planning an escape to a warm weather destination.
Size range: W5 - W11 | Colors: 3 | Product highlights: Instantly Broken-In
Review Spotlight: "These sandals are cute, comfortable and go with everything! I've gotten lots of compliments on them. Such a great find!" - Jessica I.
Vagabond Zoe Platform Sneakers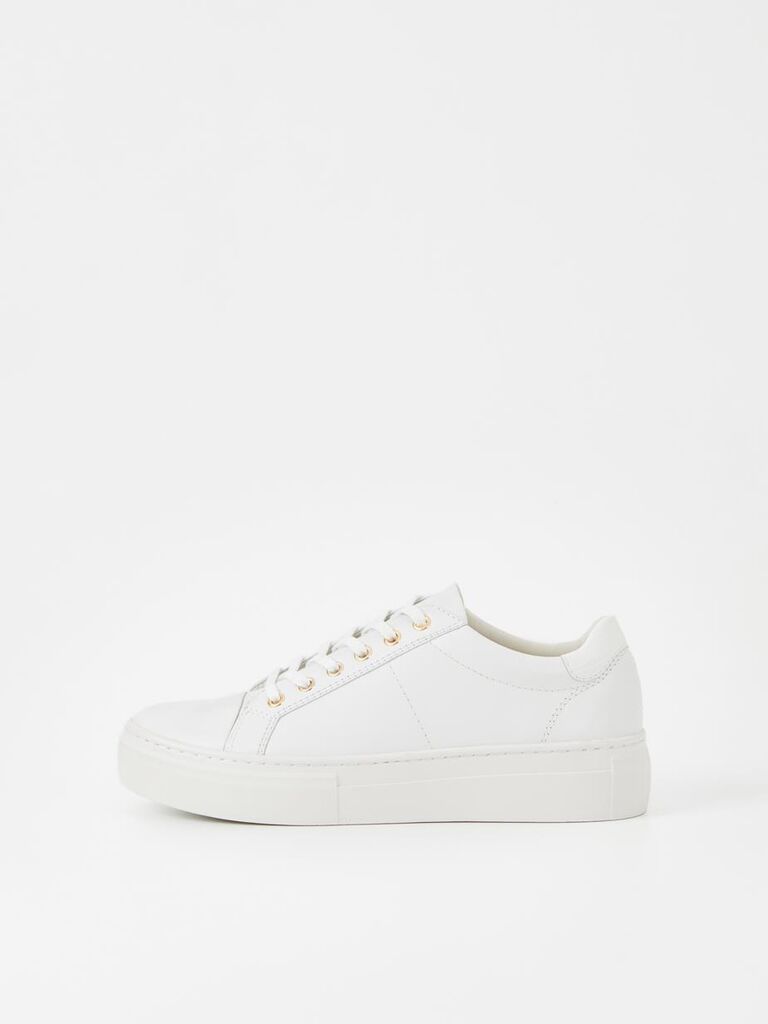 These sneakers are a staple in Senior Weddings Editor, Hannah Nowack's closet and it's no mystery why. They're ultra comfortable and go with literally everything. Plus, their gold detailing gives them a slightly elevated look that makes them perfect for pairing with dresses.
Size range: W35 - W42 | Colors: 3 | Product highlights: Sleek Design
Review Spotlight: "Anytime I'm traveling and need to pack strategically, I bring these Vagabond sneakers. They're chic, comfortable, versatile (can be dressed up or down). A good shoe when you don't want to pack a million pairs." - Hannah N.
Dolce Vita Dolen Sneakers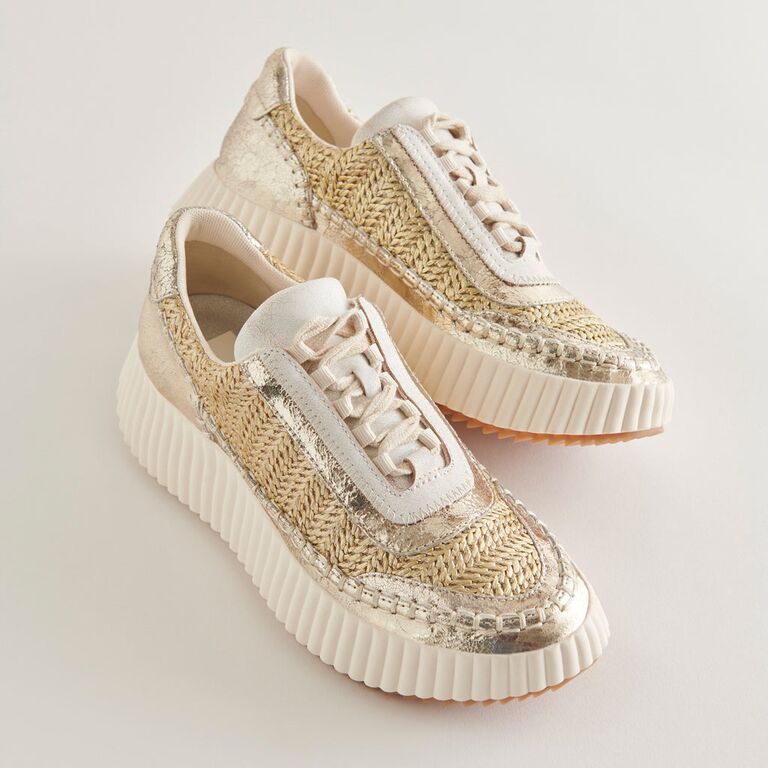 Picture yourself in these stylish woven sneakers as you strut your way up and down the Amalfi Coast. As much as you'll probably want to wear heels, the cobblestone streets call for something a bit functional and this pair will do just the trick. Plus, they're SO cute.
Size range: W5 - W13 | Colors: 10 | Product highlights: 1.6" Platform
Review Spotlight: "I have the most difficult time finding shows that fit my wide and high arched feet. My feet also swell. This is the best pair of shoes I have ever owned. They are easy to slide into and feel like clouds. I feel confident wearing these shoes. Why did I wait to buy these?" - Maryann T.
Blundstone 2151 Women's Originals High Top Boots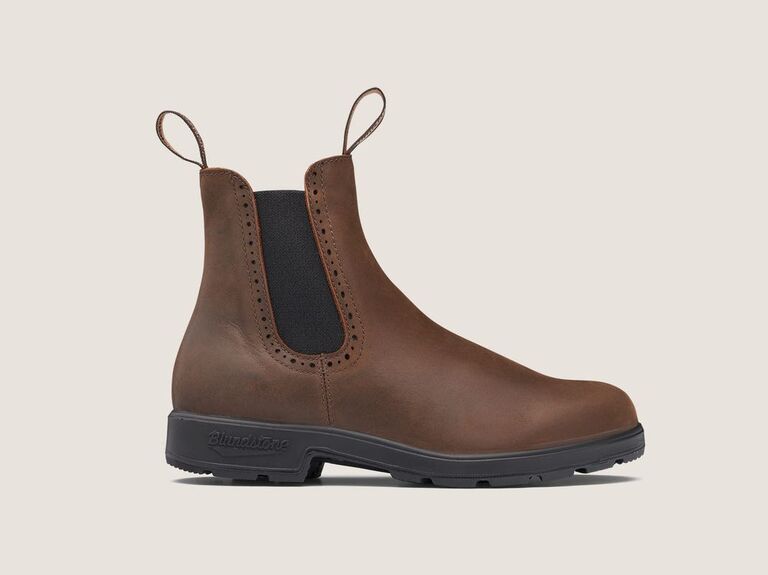 We stand in solidarity with anyone who's ever felt the pain of breaking in traditional Chelsea boots. Luckily, these are anything but traditional. Available in eight classic colors, these ankle boots are known for being ultra-comfortable and not needing to be broken in.
Review Spotlight: "SO comfortable. I have been struggling to break in another pair of chelsea boots for two years. I wore these boots without even breaking them in at home and have experienced zero pain or discomfor! I can wear them in the rain, on the city streets, to the beach, and in any season. I have very picky feet but these boots are a non issue." - Alyssa S.
Size range: W6 - W11 | Colors: 8 | Product highlights: Water Resistant
Johnston & Murphy McGuffey Woven Slip-On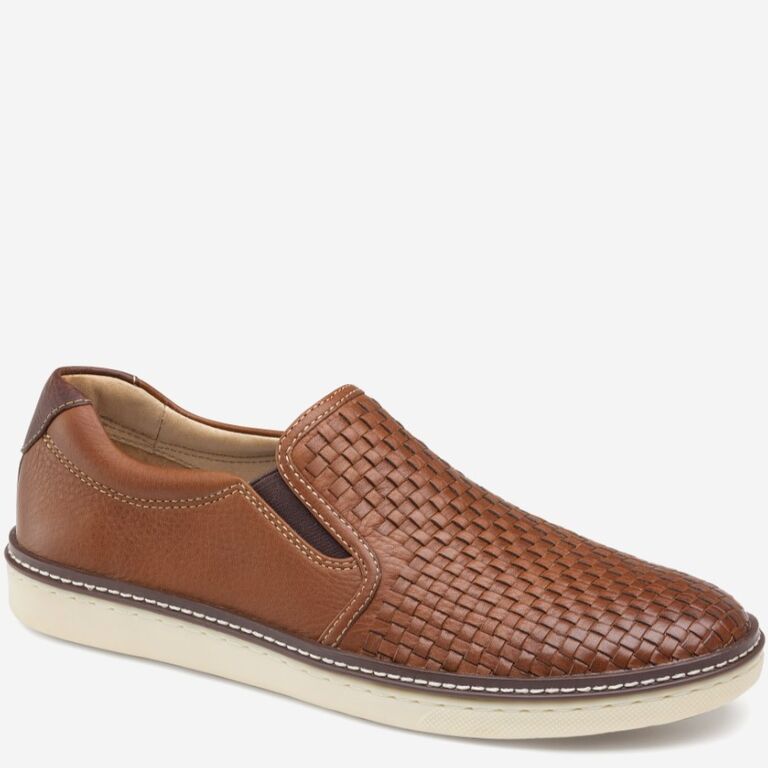 Looking for all the style of a loafer, with the comfort of a sneaker? This is the shoe for you. Available in both slim and wide fit, their woven design makes them perfect for trekking through sand or water. Pair them with a piña colada and a coastal backdrop during your tropical honeymoon adventure.
Size range: M7 - M16 | Colors: 5 | Product highlights: Ultra Lightweight
Review Spotlight: "Really comfortable and I always get compliments on how they look." - Gregory
Rothy's The Square Mary Jane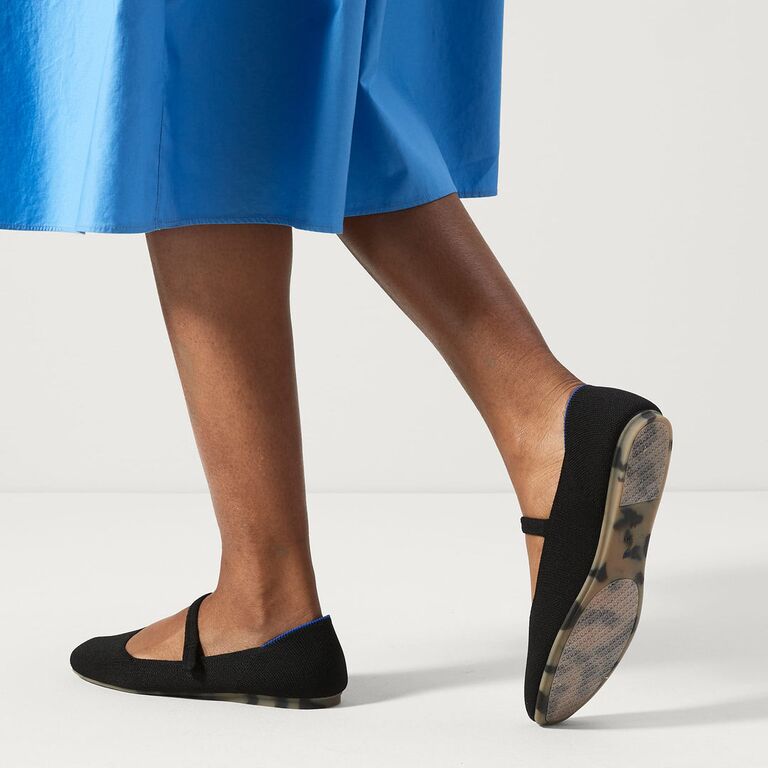 We all know the life hack of storing rolled up ballet flats in your purse to change into after wearing heels, but what if you want to wear flats the whole day? Well, you'll need a bit more support than the typical pair offers. Enter: Rothy's. This sustainable pair of Mary Jane's features a durable elevated sole and comfortable square toe.
Size range: W5 - W13 | Colors: 2 | Product highlights: Fully Machine Washable
Review Spotlight: "As I age, I prefer shoes that are comfortable and this is the one for flats! No break in period, comfy with no pain." - Nanette L.
Reebok Club C 85 Vintage Shoes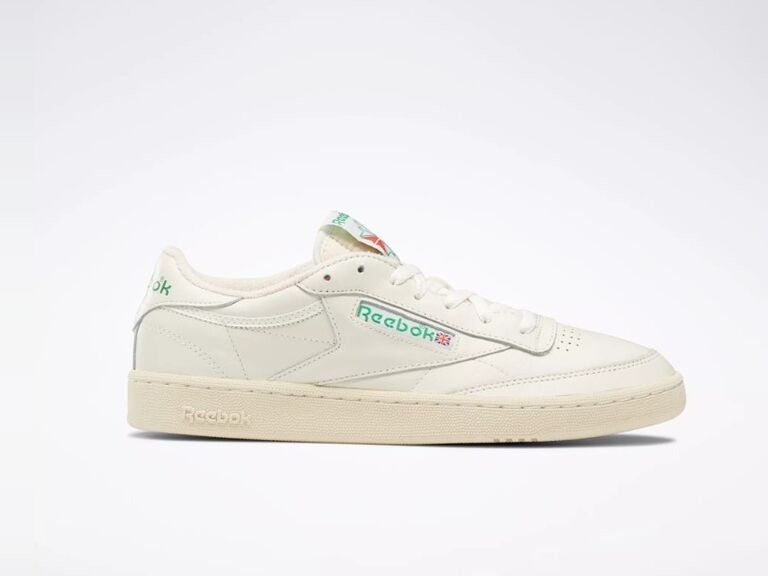 A friend of mine swore by these sneakers on a recent trip to Europe, and after comparing my blisters to their lack thereof, I was wishing I had grabbed a pair of them too. The Unisex style offers an old-school look that many Reebok fans love (matching couples shoes anyone?). But more importantly, they offer plenty of comfort for long days spent on your feet.
Size range: M3.5/W5 - M15/W16.5 | Colors: 1 | Product highlights: Ultra Lightweight
Review Spotlight: "These were my first pair of Reebok's and it was love at first wear! They are super comfortable, fit true to size, and the leather is soft and feels premium. Also, I love the vintage cream color aesthetic. They don't show dirt or wear the way that a pure white shoe would."
New Balance 574 Core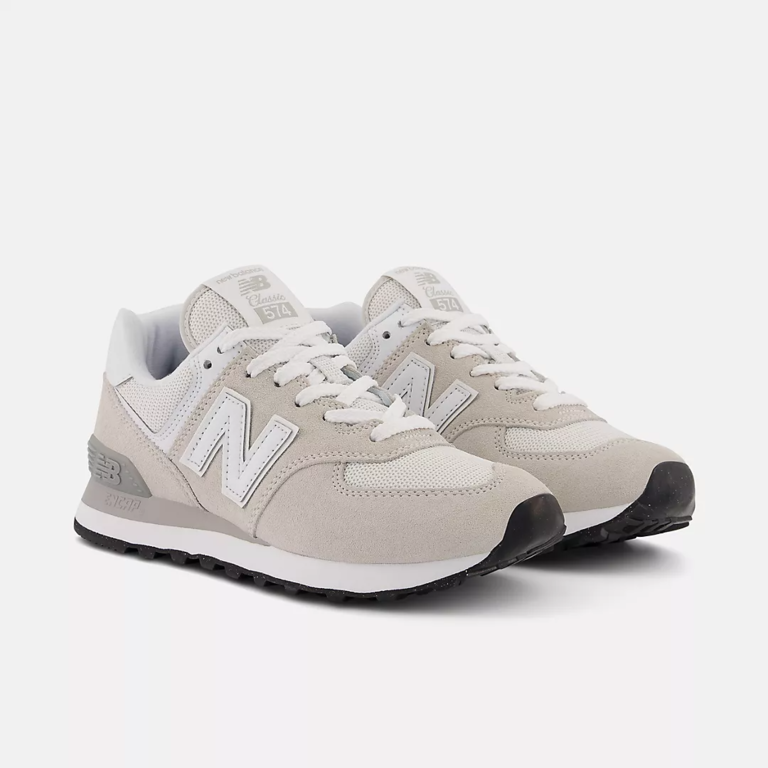 The best thing about New Balances is that you don't even need to break them in. They're known to feel like walking on a cloud, even when they come straight out of the box. Our dads really were on to something all these years, weren't they?
Size range: W5 - W12 | Colors: 5 | Product highlights: Cushioned for All-Day Support
Review Spotlight: "This is my very first pair of New Balance. I wear sneakers everyday, usually from other brands because they have more city-like designs, but this time, I decided to give New Balance a try since so many people praise them. I found the color that I really like, and when I put them on for the first time, I was shocked! They are so soft, light, and comfortable. Since then, I wear them almost every day."
Adidas Stan Smith Crepe Shoes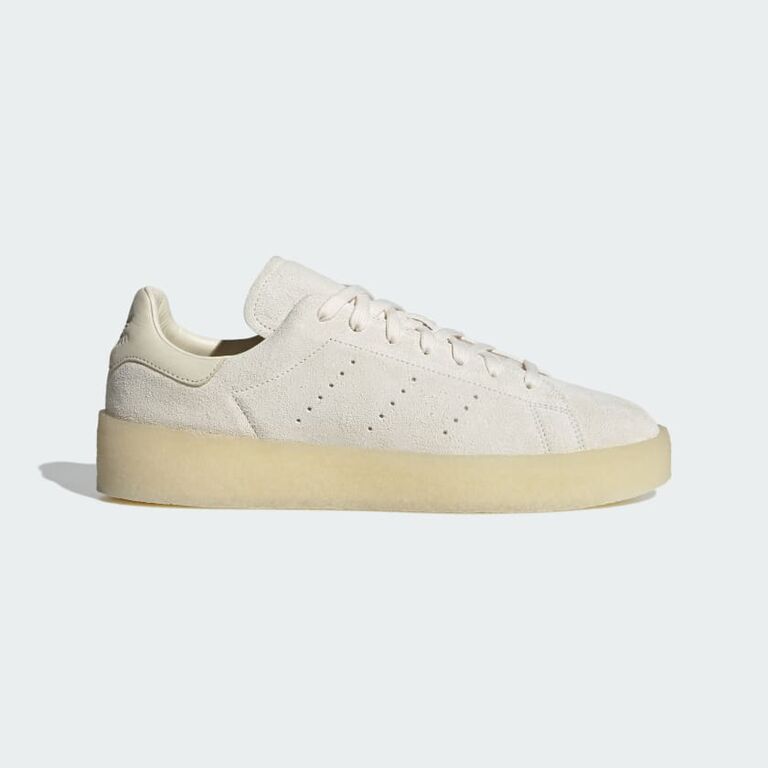 Here's a pick that offers all the comfort of your favorite pair of athletic sneaker, in a more elevated silhouette. Thanks to their neutral color and suede finish, these classic sneakers are the perfect complement to all of your honeymoon looks.
Size range: M4 - M14 | Colors: 6 | Product highlights: Suede Upper
Review Spotlight: "I love how they updated the classic Stan Smith! Also, it's all leather, including the lining. So, this shoe is very comfortable and a treat for your feet!" - Adid
Reef Cushion Vista Higher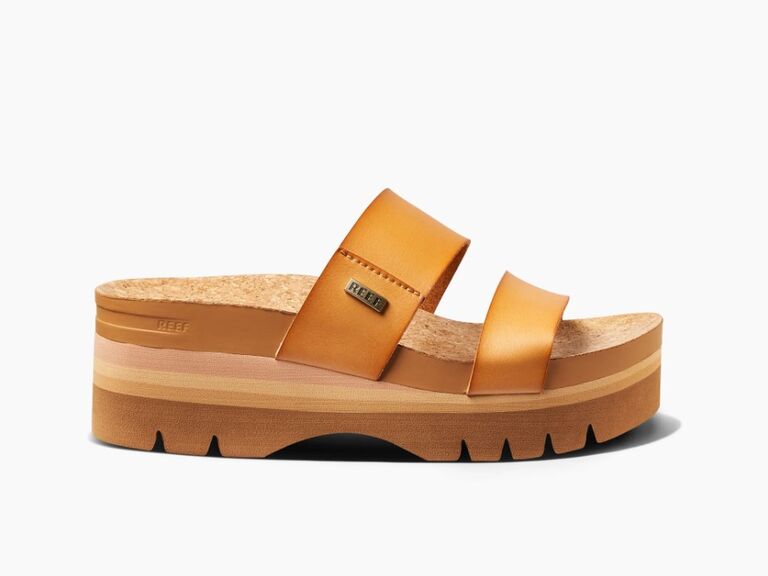 Good news: You can add height to your look without sacrificing your comfort to heels. These best-selling platform sandals are made from vegan leather, and feature a comfortable cushioned footbed. Their elevated design makes them the perfect pick to take your honeymoon look from day to night.
Size range: W5 - W11 | Colors: 4 | Product highlights: 2.5 Inch Platform
Review Spotlight: "Love the arch support. I was a little skeptical about wearing new sandals to a 10 hour work day. I was pleasantly surprised at how comfortable these shoes are. I am definitely going to be purchasing more." - Dawn F.
Veja Campo Chromefree Leather White Black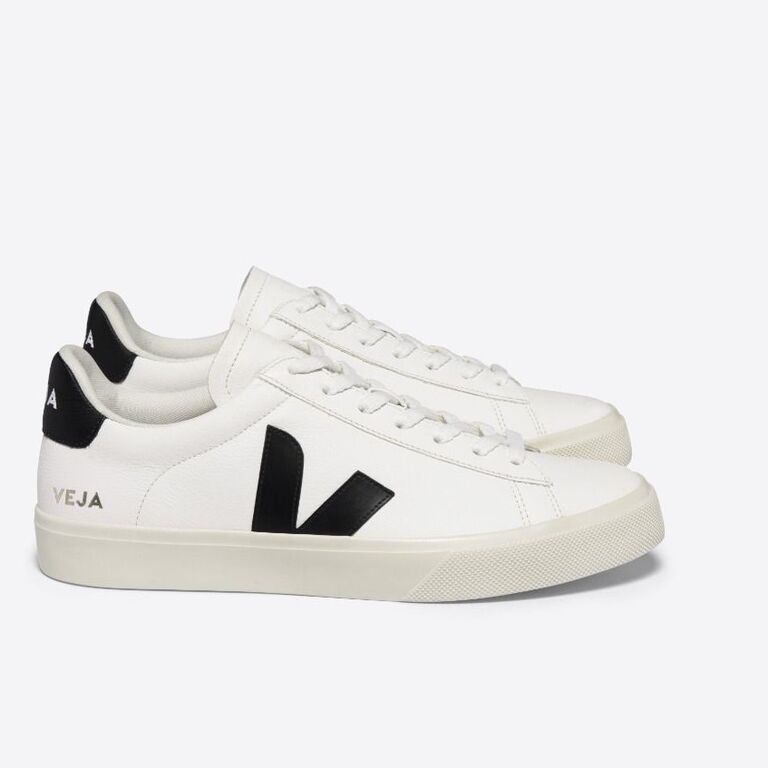 You've probably been seeing these shoes everywhere, and for good reason. Vejas have earned themselves a cult following in recent years due to their comfortable cushioning and support. Of course, their sleek, minimalist design makes them pretty easy on the eyes as well.
Size range: M4 - M12.5 | Colors: 3 | Product highlights: Sustainably Made
Review Spotlight: "Many people find the Campos to be the most comfortable Veja style due to the slightly higher footbed and more support they provide. I was really impressed by these out of the box and loved the soft pebbled leather, support and platform sole (higher than my Esplars) for a little boost." - Extra Petite
La Canadienne Conner Leather Bootie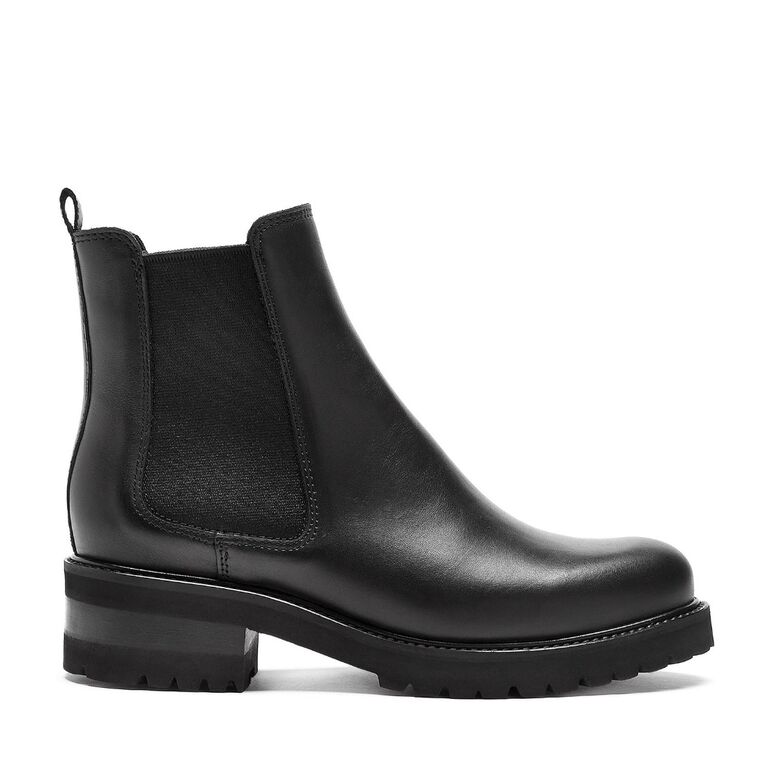 If you're headed to the British Isles for your honeymoon, you'll need a pair of waterproof boots to take on the rain. Luckily, this pair is as stylish as they are functional. Made from waterproof Italian leather, they feature an ultra-comfortable memory foam sole and breathable microfiber lining.
Size range: W5 - W13 | Colors: 1 | Product highlights: Memory Foam Sole
Review Spotlight: "Love these shoes! These are incredibly comfortable and stylish. I love how sturdy they feel too. We have had a lot of rain and it works great. Love how they can be dressed up or down." - Natalie M.
Nisolo Go-To Platform Sandals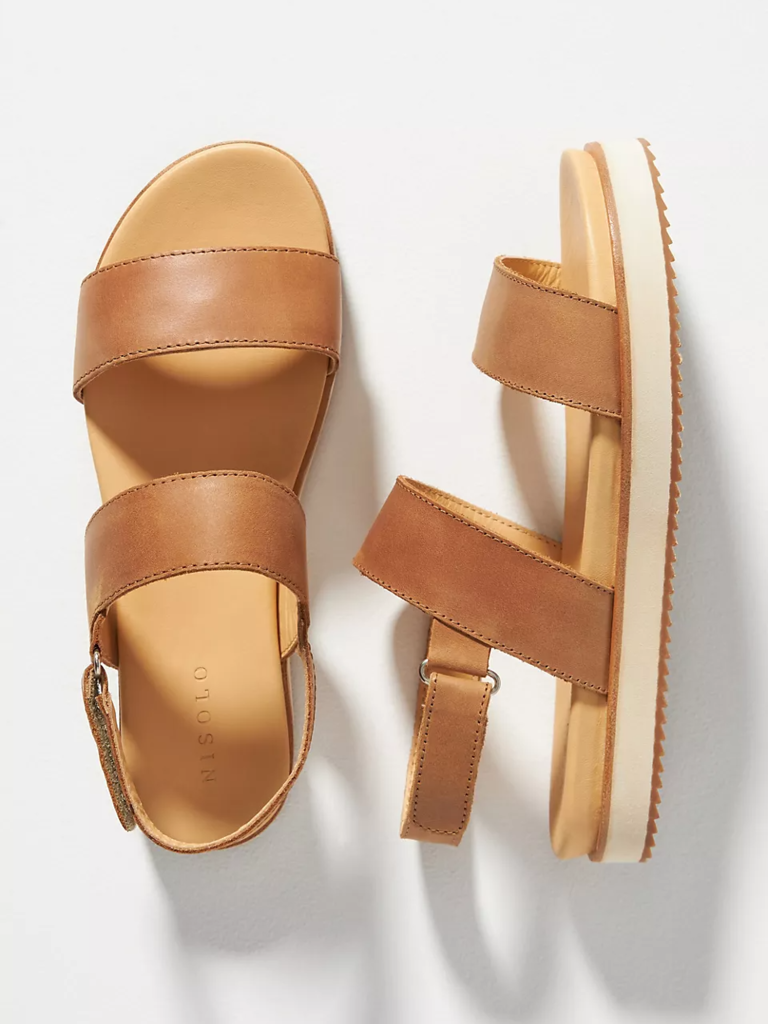 There's a reason these are called the 'Go-To' sandals. They're the perfect compliment to literally any look. A flat, cushioned sole and secure ankle strap makes them great for navigating a variety of different terrain, including sand and rocks at the beach.
Size range: W5 - W11 | Colors: 5 | Product highlights: Velcro Ankle Strap
Review Spotlight: "Gorgeous and comfortable shoe. I never, ever size up when the reviews tell me to but my gut said otherwise this time and I'm glad it did. Typically a size 6.5 and sized up to a 7 and they fit like a glove." - Amy
Dr. Scholl's Time Off Platform Sneaker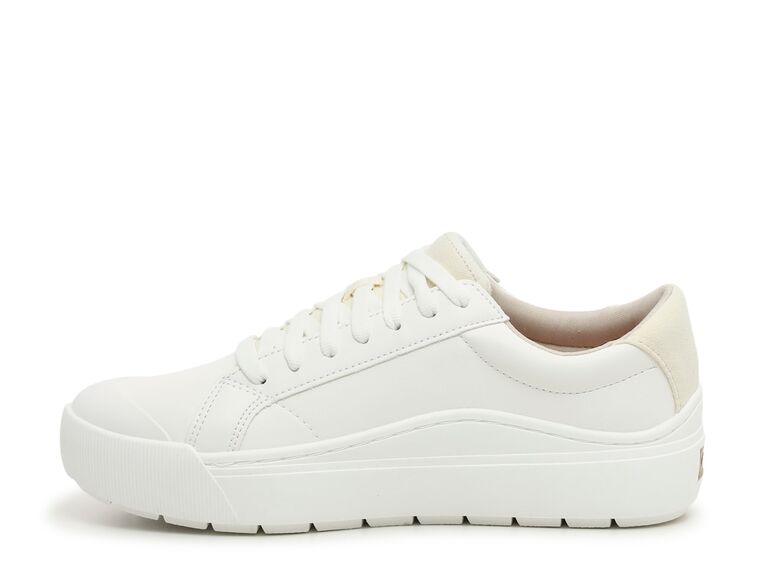 You probably know Dr. Scholl's for their convenient inserts, but did you know that the brand also makes shoes? And stylish ones at that. These white sneakers are going viral on TikTok and it's no mystery why. They're simple, sleek and oh-so comfortable. Plus, did we mention they're under $100?
Size range: W5 - W13 | Colors: 11 | Product highlights: Ultra Lightweight
Review Spotlight: "I absolutely LOVE these sneakers!! They are really cute, go great with so many casual outfits, AND are THE MOST comfortable sneakers I've ever worn! I would 100% recommend these to anyone looking for a comfortable but stylish dressy casual sneaker!" - Ashley T.